April 2020 | 12 pictures | 2-minute read
Tata companies and Tata Trusts continue to support a massive humanitarian effort to alleviate disruption caused by the Covid-19 lockdown.
The relief effort included accelerated construction of hospital units, scaled up manufacturing and supply of personal protection equipment (PPE), communication campaigns and community hygiene.
Procurement and Transportation of PPE
Tata Trusts have procured about 250 tonnes of PPE for the safety of frontline healthcare workers. The material — coveralls, gloves, N95 and K95 masks — has landed in India and will be distributed among hospitals in over 20 states shortly. The Trusts sourced the material from FDA-approved suppliers in China. The Tata ecosystem stepped up to support the effort: Tata International provided import and customs expertise, Voltas provided a warehouse in Pune and Trent is overseeing warehouse management.
Hospital and ICU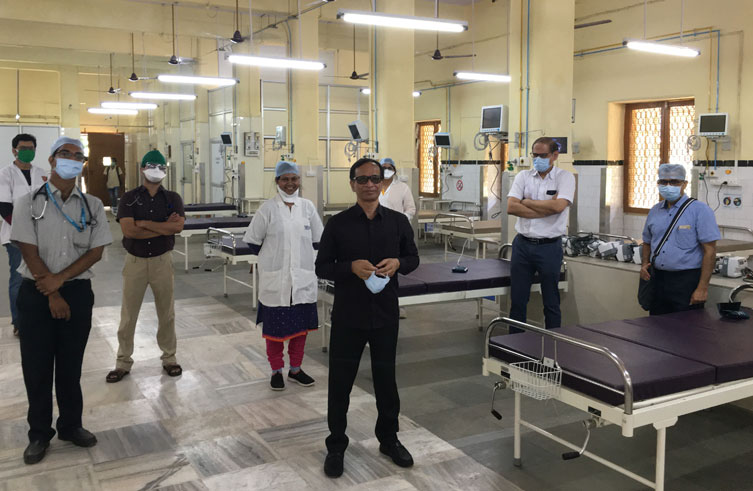 Tata Projects built a 30-bed hospital wing, Ward 4, for KEM Hospital, Mumbai. The project was commissioned on April 2 and was handed over to KEM by April 20.. The project involved nine site managers and engineers, 20 vendors and suppliers and 40 workmen at peak. Despite challenges posed by the lockdown – two engineers could not turn up due to lockdown in their areas and some doctors had to be quarantined – Tata Projects handed over the fully-equipped hospital wing in record time with innovative, efficient and smart solutions.
3D Visors for NHS, United Kingdom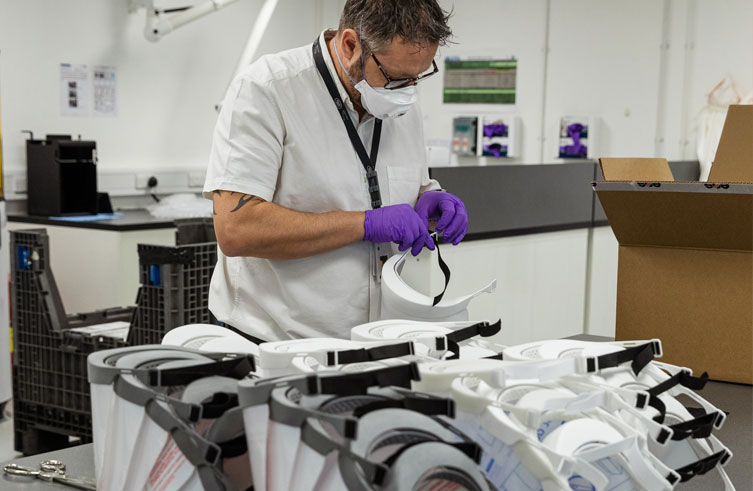 The only reusable, NHS-approved visor of its kind, the design has been developed by Jaguar Land Rover in consultation with a team of NHS healthcare professionals for efficient rapid prototype printing at the Advanced Product Creation Centre in Gaydon, home to one of the most advanced 3D printing facilities in Europe.

#FarRishta
With the #FarRishta Project, Tata Steel volunteers bridge the distance digitally. Several hundred hours were clocked by 161 Tata Steel employees who have engaged with over 1696 vulnerable children and elders who are under lockdown and in shelters/old-age home with activities like story-telling, fitness and more. These are done over video-calls.

Face Masks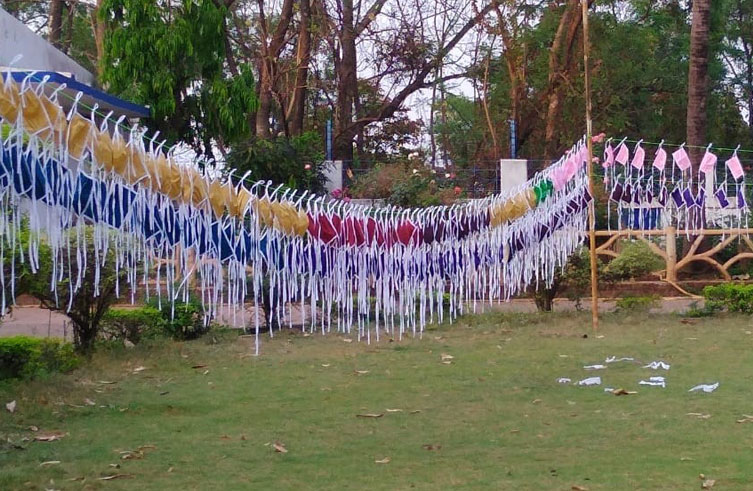 In Tata Steel's #StichInTime, 155 households and 19 tailors were engaged to stitch masks and so far, a total of 41,284 masks have been distributed with a commitment to further distribute 1,00,000 masks at the time of publishing.
Essentials to Frontline Heroes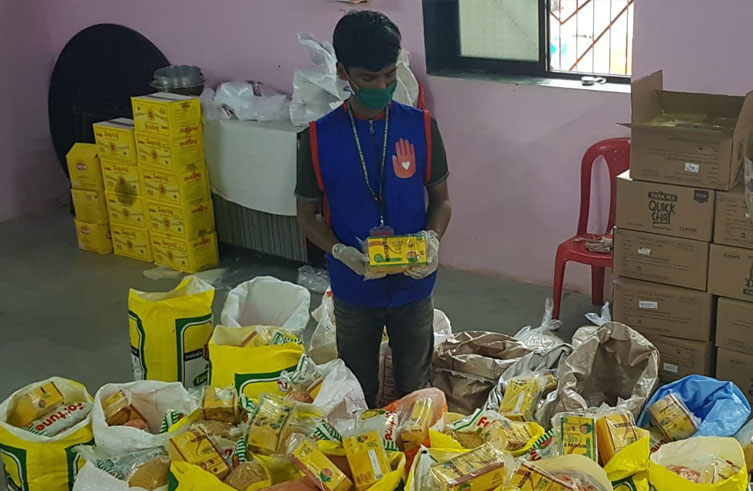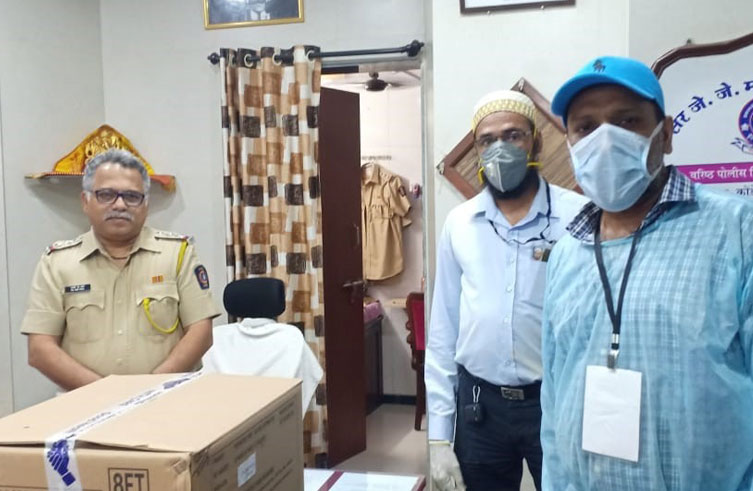 Tata Consumer Products supplies essential food and beverages to frontline staff in several cities across India. This includes "Quick Chai", a tea premix that contains tea, sugar, milk and flavor like ginger/ elaichi. It requires only hot water to be prepared and can be made under 10 secs by adding the sachet contents to a cup of hot water, which makes it easy to prepare and consume in difficult situations on ground. Over 40,000 sachets were distributed in the city of Mumbai at the time of publication.
These were distributed to police staff, municipal staff and sanitation workers, migrant labourers, and to NGOs serving children, the elderly and the vulnerable.

Nourishment at the Frontline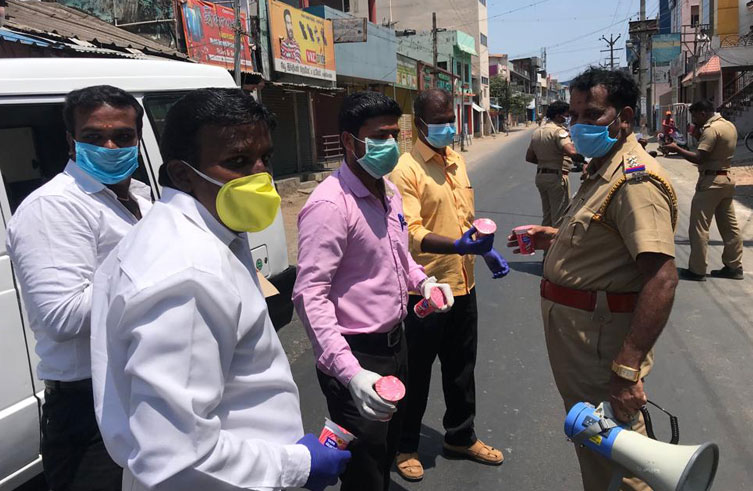 Tata Consumer Products subsidiary Nourishco also supplies packaged drinking water and fortified beverages to frontline staff across the country.

Distribution of Essentials and PPE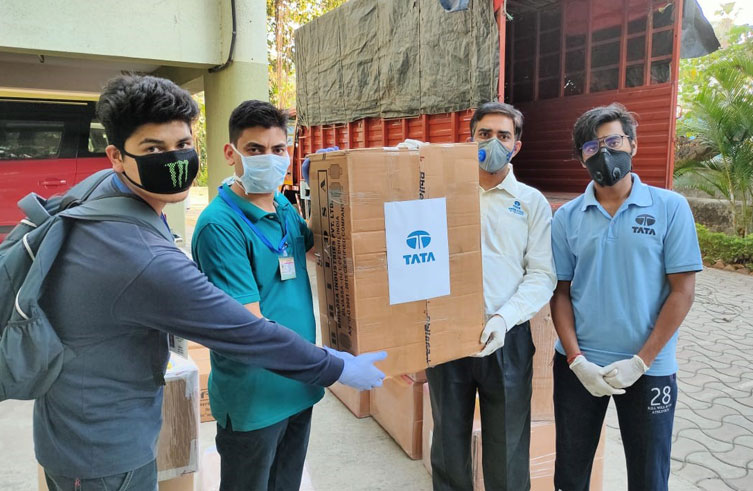 Tata companies such as Vistara, AirAsia (India), Tata International and Voltas (among others) continue to be heavily involved in the distribution of essential relief material including PPE across the country.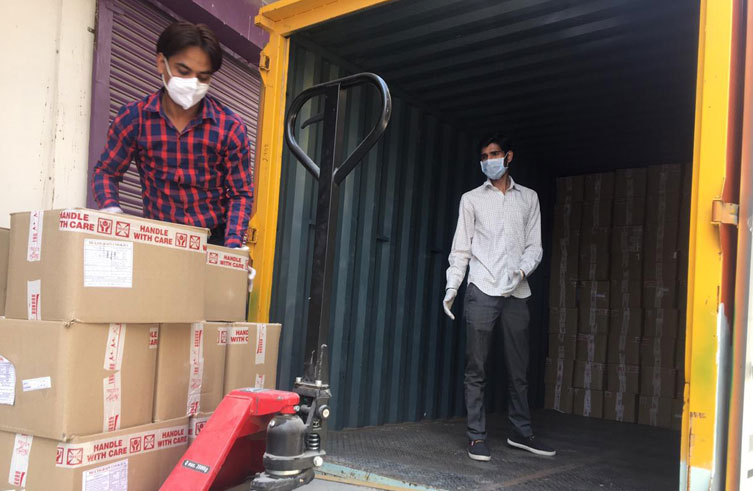 Russia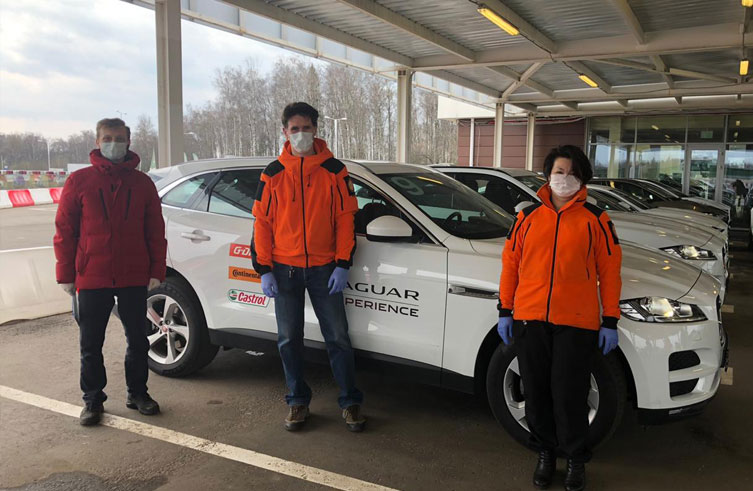 Jaguar Land Rover, Russia, Russia loans vehicles to Liza Alert foundation to help citizens during quarantine period.

Community Health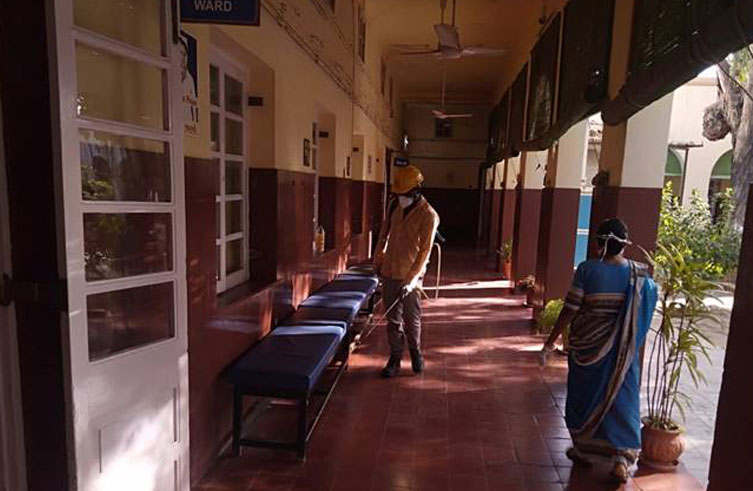 Tata Chemicals, Mithapur, has been supporting local health authorities since March. These include decontamination of service areas, communication for safe distancing and hygiene, training to essential service drivers, ambulances and municipal staff.