April 2020 | 9 pictures | 2-minute read
Stepping in to support a massive humanitarian effort to alleviate disruption caused by the lockdown, Tata companies supplied thousands of face masks, manufactured litres of hand sanitisers, transported kilos of essential supplies and served hundreds of meals to frontline staff and the underprivileged, while communicating social distancing and hygiene practices, among other efforts.
Face Mask Production
Dhaaga is a woman-based micro-enterprise initiative in the thematic area of livelihood & skill building of Tata Power, which augments household income.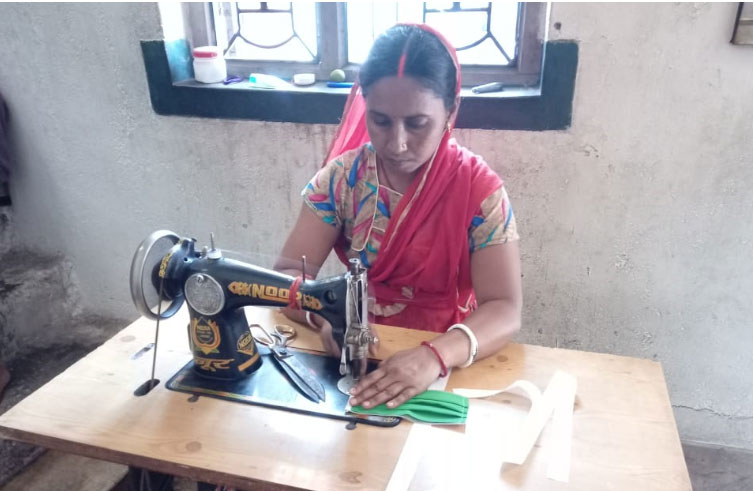 Dhaaga women members from Pune's Mulshi and Maval region, Trombay, Jamshedpur and Kalinganagar extended their support to the communities in need around their vicinity by distributing face masks to the community members and migrant workforce in the area. The members have supplied more than 120,000 masks so far in these states.

Transportation of Relief Material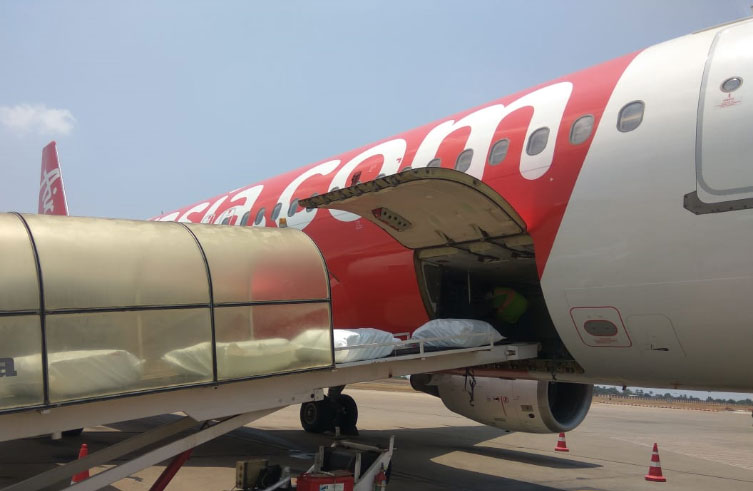 AirAsia (India) transported several tonnes of Covid-19 lockdown relief material across the country.
Communication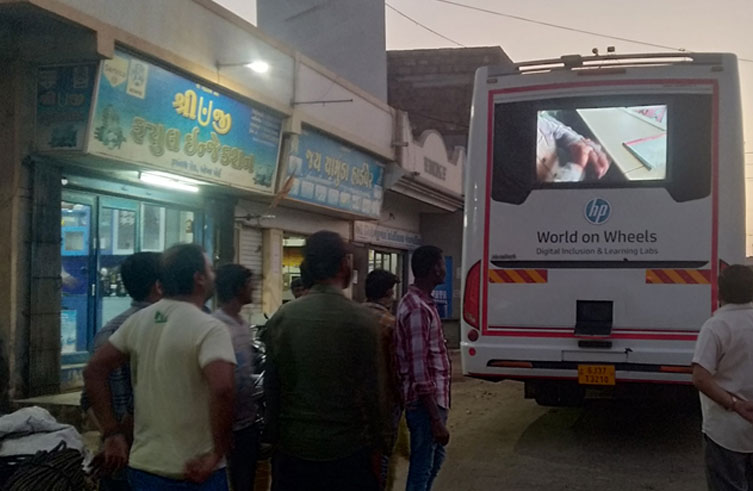 Communication about safe distancing and hygiene practices is critical in the fight against Covid-19. Tata Chemicals is carrying out campaigns in several villages in rural Gujarat, in and around Mithapur. These include audio-visual communication (seen above) as well as printed posters and pamphlets.
United Kingdom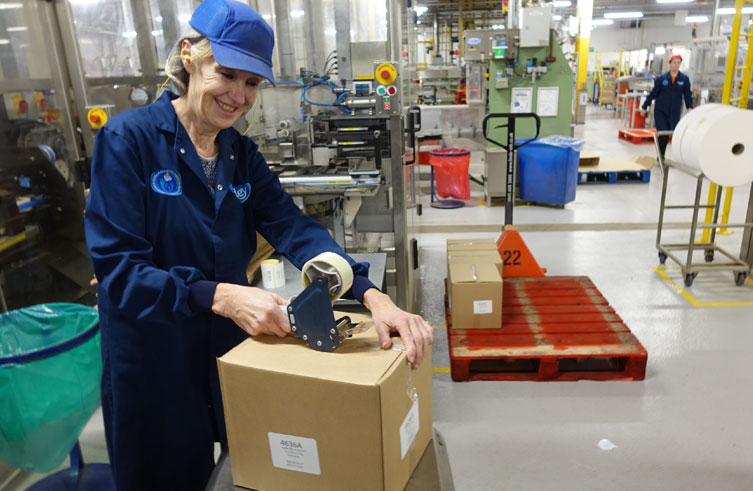 The Tetley factory at Eaglescliffe, UK, is working 24/7 to ensure a smooth, steady supply of tea to meet the needs of all its customers in the UK. As a result, weekly volume output has increased by 45% to 50% at the time of publishing. Tetley Tea is also included in the UK Government's DEFRA care packs, which are being delivered weekly to the 1.5m people identified as the most vulnerable in the UK.

Food to Frontline Heroes and Underprivileged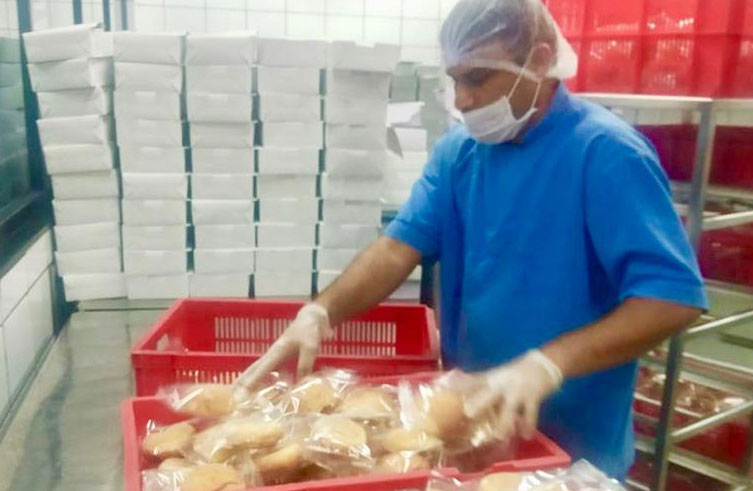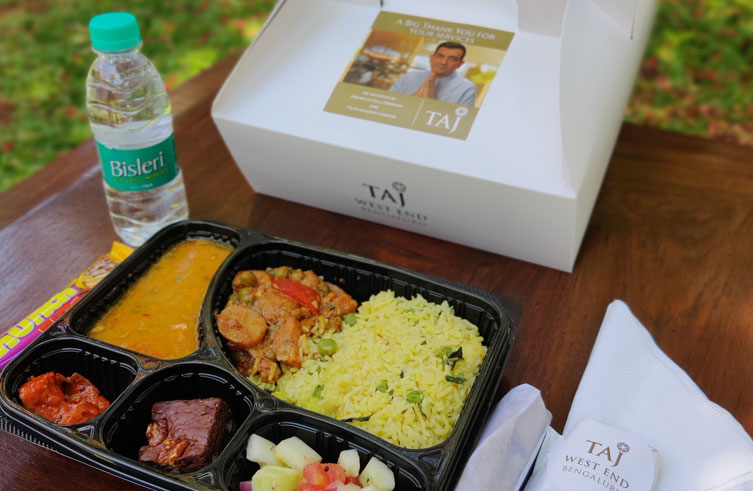 Taj Hotels (IHCL) is serving nutritious meals to frontline heroes – doctors, paramedics and healthcare staff all over India. The meals are specially curated for frontline health workers in partnership with celebrity chef Sanjeev Kapoor. Taj Hotels also provided accommodation to frontline heroes at various cities across India.
Sanitisers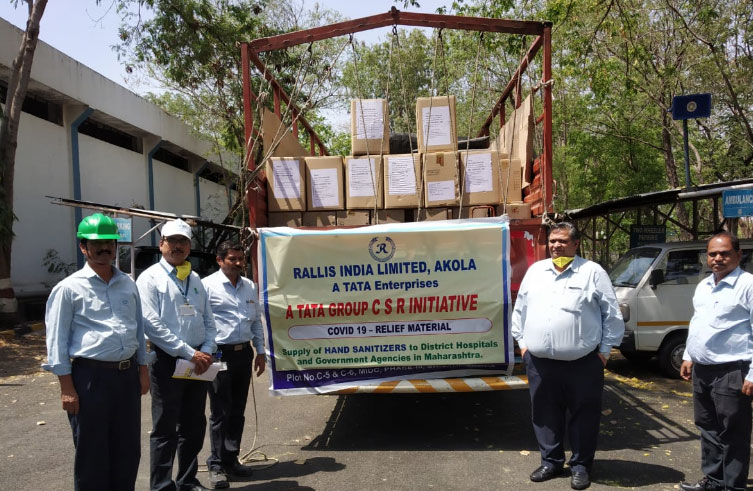 Rallis India has so far produced 50,000 litres of hand sanitiser in Akola, Maharashtra, for use in Maharashtra and Gujarat.

Training to ASHA workers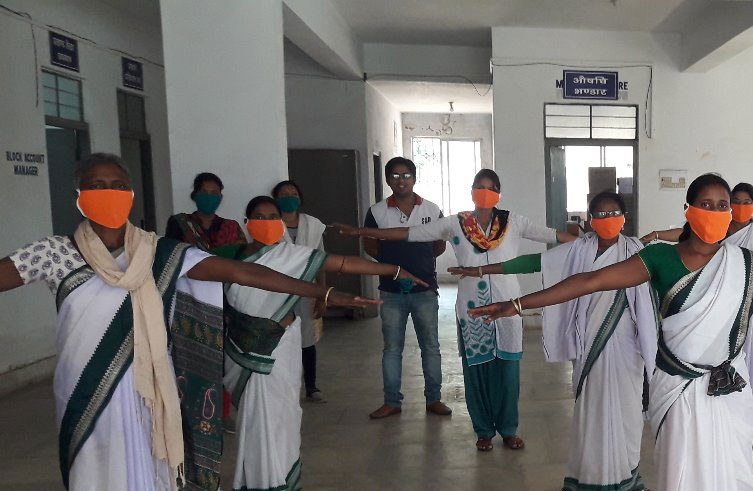 Using an internally-produced digital module, Tata Steel trained 428 'Sahiyas' across Jharkhand and Odisha who function as ASHA workers. ASHA workers are in the frontline of Covid-19 action and Tata Steel is in constant touch with 428 Sahiyas and anganwadi workers across 30 blocks of Jharkhand and Odisha, as they continue their door-to-door surveys.

Facemasks by Okhai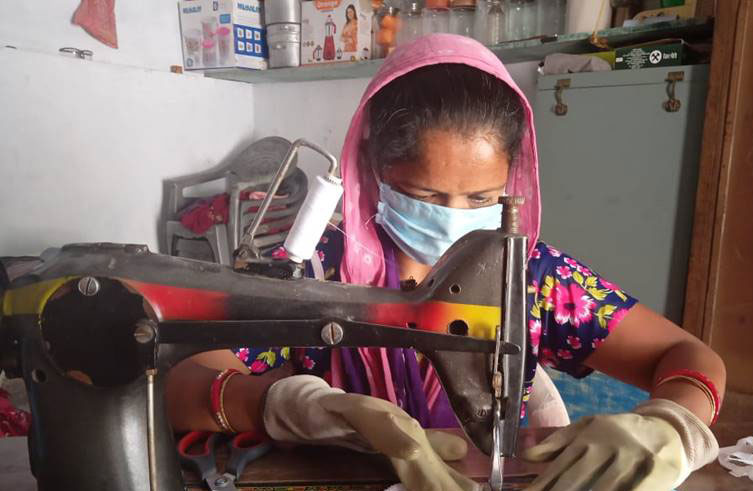 Under the Okhai initiative, face masks are a priority. The self-help group is aiming to make up to 20,000 face masks at the time of publishing.