May 2020 | 12 pictures | 2-minute read
From providing care for the elderly to building hospitals, Tata companies and Tata Trusts continue to support those in need. While several initiatives were in continuation of ongoing relief work, some projects saw completion.
The relief effort included construction of covid-19 hospital wings and units by Tata Projects, distribution of tea and campaign effort towards elderly care by Tata Consumer Products, transportation of essentials by Land Rover and Vistara - among others.
Supporting Emergency Response
Jaguar Land Rover has deployed over 362 vehicles globally to support charitable organisations and front-line workers tackling the spread of Covid-19. In May, a fleet of 15 Jaguars was supplied to support the Help NHS Heroes campaign – a nationwide effort delivering vital supplies to NHS staff in the United Kingdom.
Video below.
Care For The Elderly
Tata Tea, well-known for its issue-based brand campaigns that call for citizen rights awareness and activism under the slogan "jaagore", pivoted to a campaign that calls for care for the elderly who are particularly vulnerable both to the Covid-19 pandemic as well as lockdowns. The campaign continues to be live as of June 2020 and can be accessed here: https://www.issbaarbadonkeliyejaagore.com/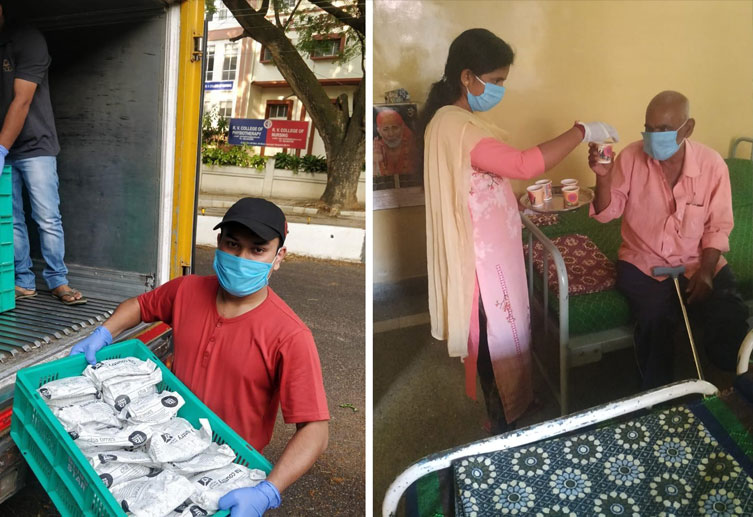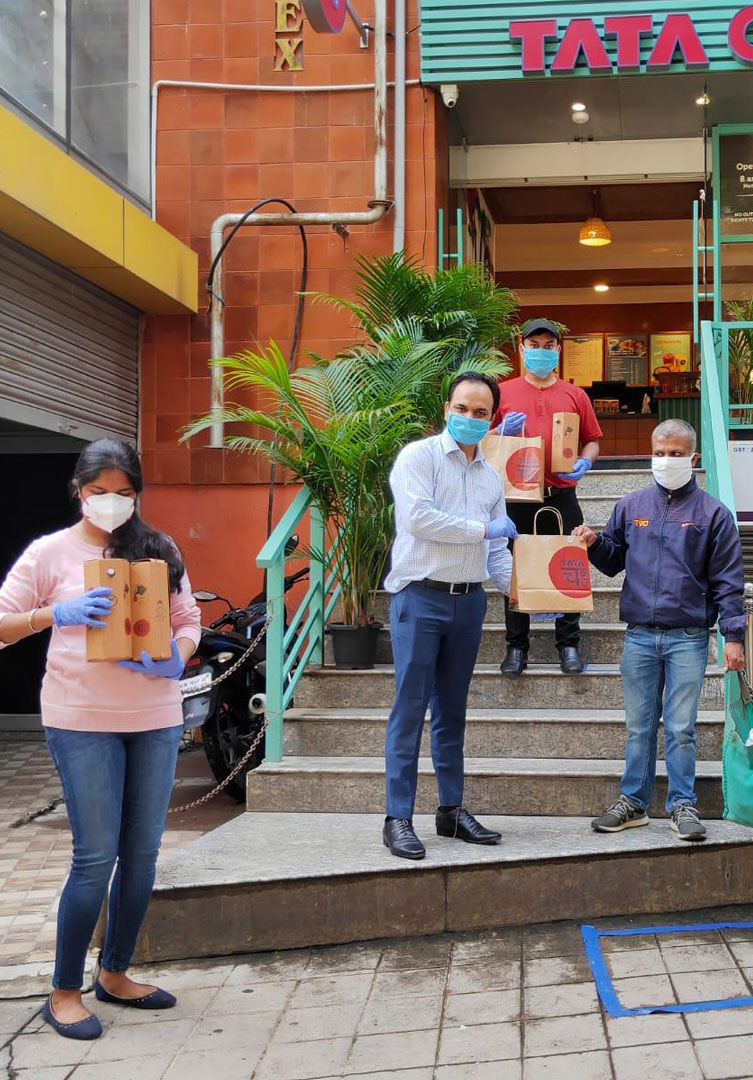 The Indiranagar, Jayanagar & Cunningham Road Tata Cha cafés in Bangalore delivered morning Chai & Breakfast to the elderly homes in their respective vicinity. 

Covid-19 Care Units and Hospital Wings

Tata Projects helped operationalize a 150-bed isolation ward for Covid-19 patients at Government Medical College & Teaching Hospital at Keonjhar, Odisha, India. A dedicated team of engineers, technicians and workers worked 24x7 to ensure fast project execution.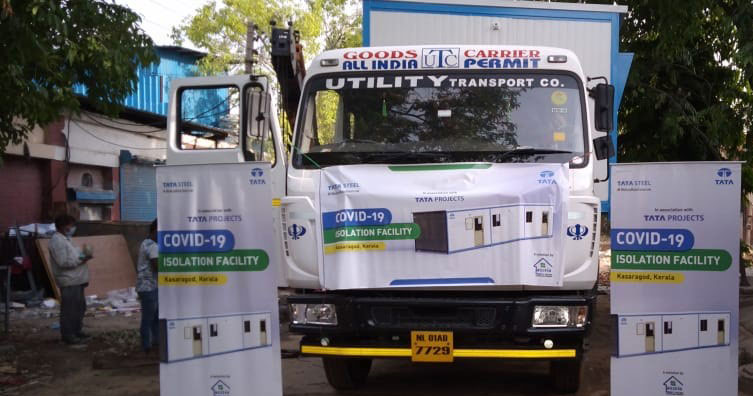 Tata Projects developed and delivered pre-fabricated quarantine units for Covid-19 relief to Kasaragod in Kerala. Kasaragod was one of the worst-affected districts in Kerala.
Relief for Migrant Workers and Underprivileged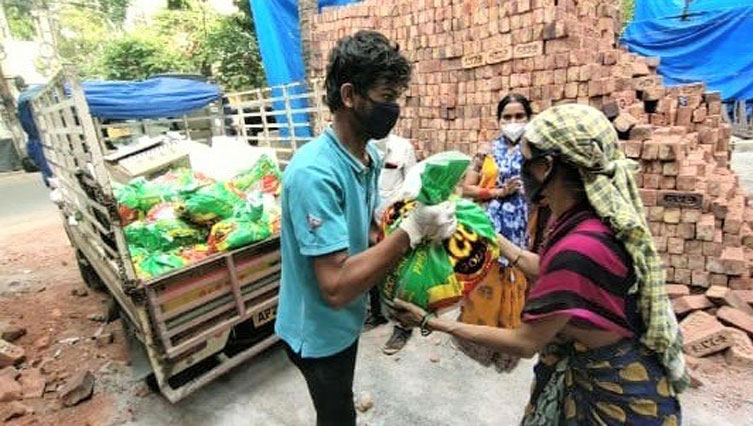 The several month-long nation-wide lockdown in India affected migrant workers, the underprivileged and marginalised communities. Various Tata companies undertook large-scale distribution of food and essentials, backed by volunteer work by tens of employees.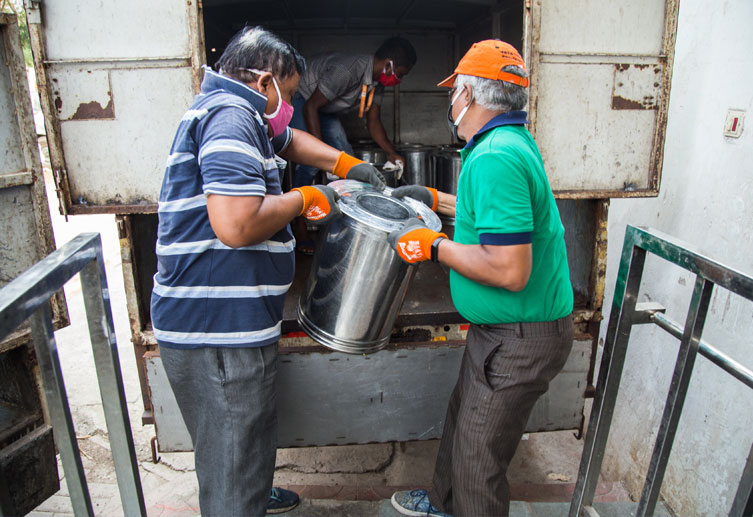 The Tata Steel Foundation's #ThoughtforFood initiative, a part of its 10-point #CombatCovid-19 programme, was launched at the end of March 2020 — the early days of the national lockdown — to serve 50,000 meals a day in the worst affected settlements in the area. By the end of May 2020, they had delivered ~27 lakh meals.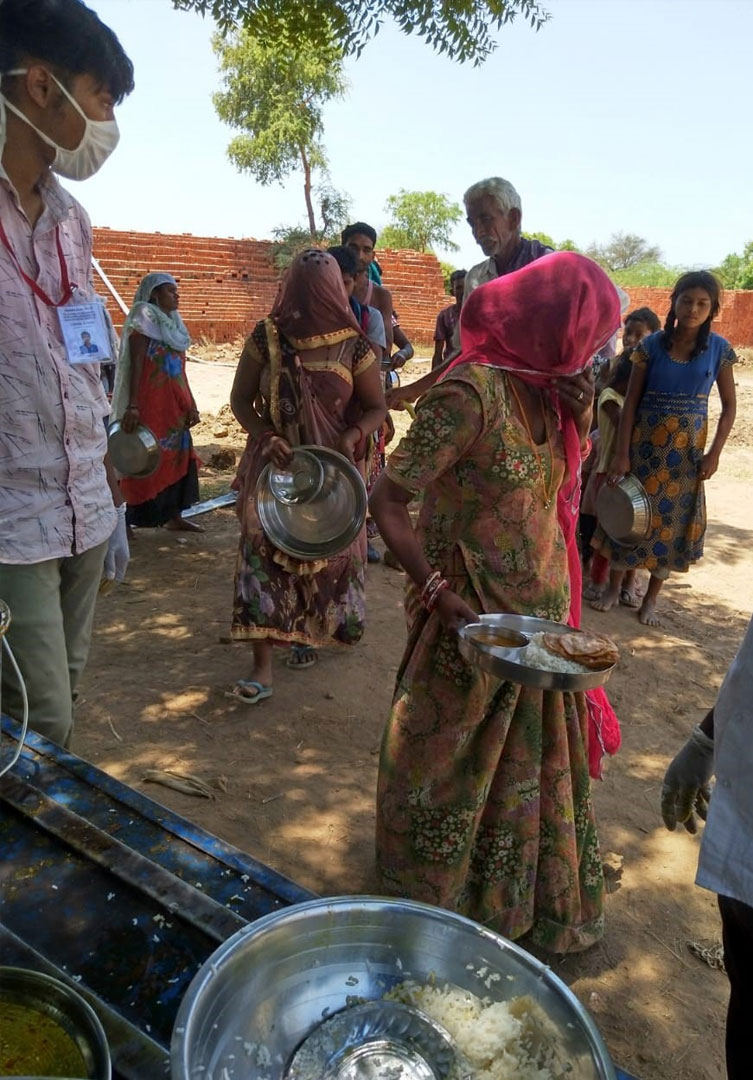 Tea for Frontline Workers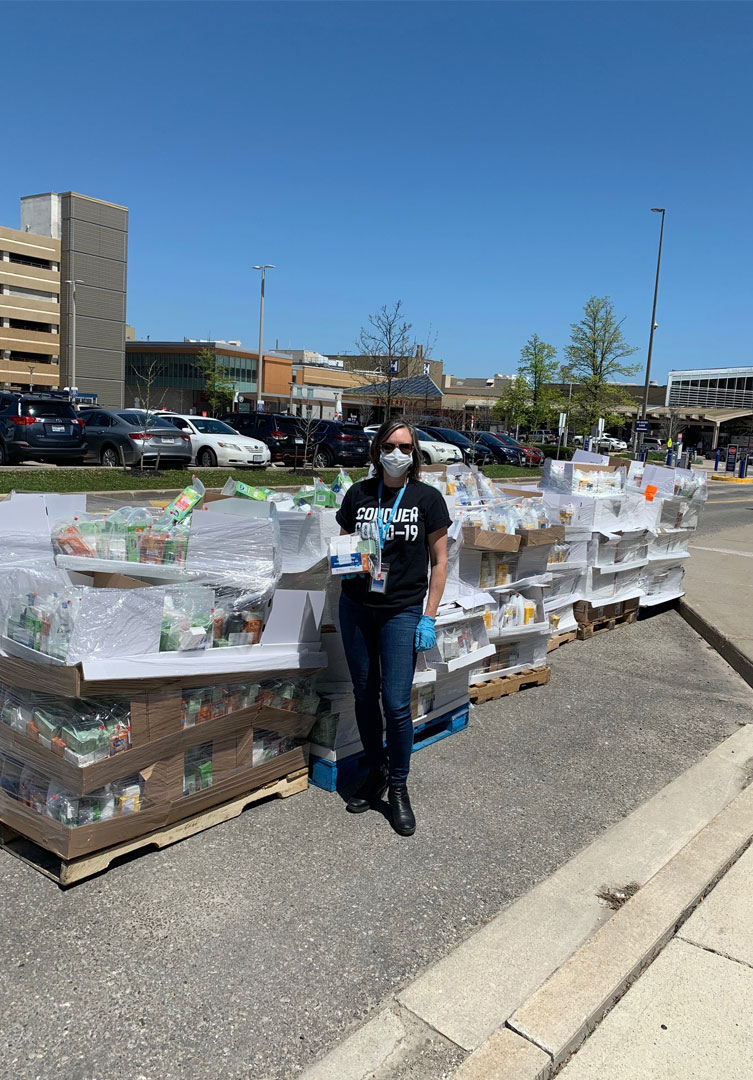 Tetley Canada distributed Super Tea to 10,000 health care workers at three locations of Trillium Hospitals in Canada. 

Farm To Home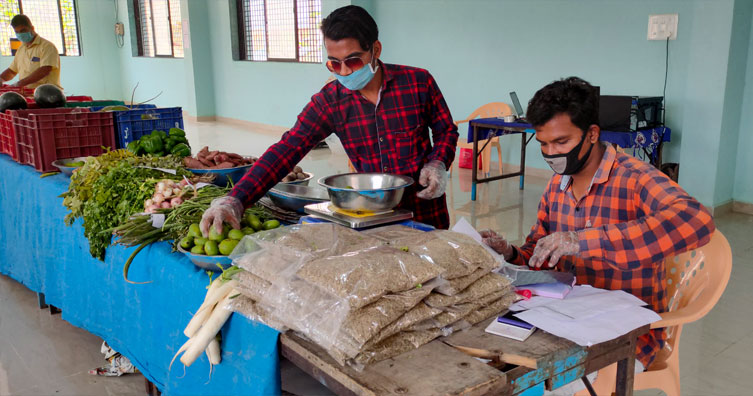 Tata Chemicals is providing a platform for local farmers to sell their produce directly to customer in Mithapur without involving a middleman or going to the market. The produce includes fresh vegetable, dairy products and fruits, with direct delivery from farm to home. At the time of publishing, 176 farmers were connected, with over 35,800 kg of vegetables, fruit and grain transacted.
Face Masks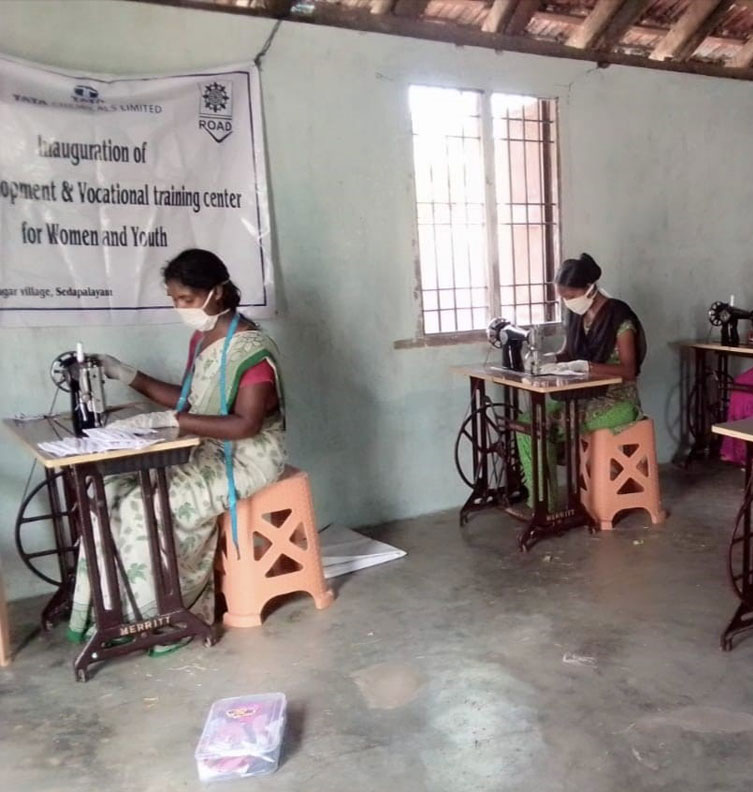 As the pandemic continues, the demand for face masks increases multi-fold. Tata Chemicals facilitates several women's self help groups and Okhai artisans to produce and market face masks in Gujarat and other states of India. The Okhai website facilitates both procurement and donation of face masks in many cities in India. As of date, over 120,000 have been produced.
Air Transport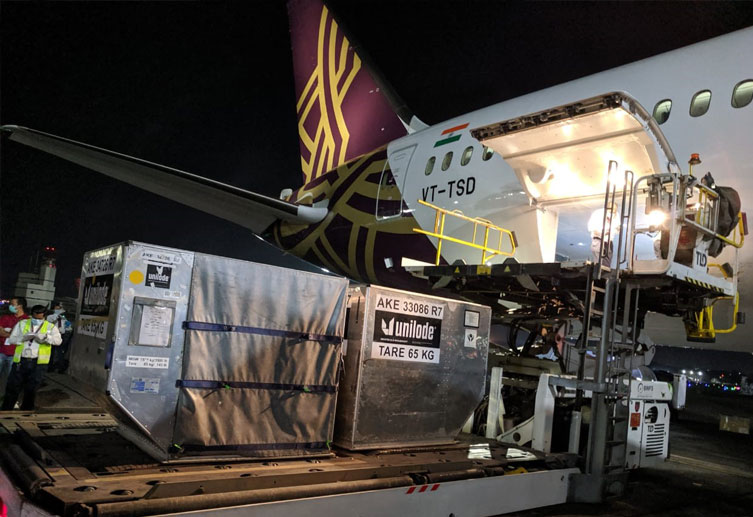 The airlines run by the Tata group, Vistara and AirAsia India continued to support the logistics required to keep a massive relief effort going. AirAsia also enabled several migrant families to reach their homes in Assam from the city of Mumbai.