October 2021 | 2871 words | 11-minute read
Metamorphosing from a conventional hospitality business to one adapting to the future with agility, the Indian Hotels Company Ltd's (IHCL) 120-year journey has been nothing short of extraordinary, earning it a place as South Asia's iconic hospitality brand.
On December 16, 1902, the Taj Mahal Palace, the epitome of luxury and grandeur, opened its doors to guests in what was then called Bombay. This magnificent hotel is the Tata group Founder, Jamsetji N Tata's legacy to the Indian hospitality sector.

The IHCL, currently South Asia's largest hospitality company, and its subsidiaries bring together a group of brands and businesses that offer a fusion of warm Indian hospitality and world-class service. These include Taj — the iconic brand for discerning travellers, SeleQtions — a named collection of hotels, Vivanta — sophisticated upscale hotels, and Ginger — a chain of branded hotels that have been revolutionising the Lean Luxe segment. IHCL's current portfolio includes luxury hotels, royal palaces, idyllic resorts and business hotels that merge into the very fabric of the place, imparting a rare warmth, guest-centric approach, and the spirit of Tajness.
Strongest brand
In the past 18 months, the *world's top hotel brands have lost nearly $23 billion in brand value, with leisure and tourism brands taking a 40% hit in their cumulative brand value due to the pandemic.
Despite these challenges, Taj has emerged as the 'World's Strongest Hotel Brand 2021' by Brand Finance, with a brand value of US$296 million, a Brand Strength Index score of 89.3 out of 100, and an equivalent AAA brand strength rating. Taj bagged this honour for its world-class customer service, achieving high scores in Brand Finance's Global Brand Equity Monitor for consideration, familiarity, recommendation and reputation, especially in its home market of India.
"A brand with more than a century-old legacy and a custodian of the revered Indian hospitality has stood resilient in spite of the challenges posed by the ongoing pandemic. Global travellers have relied upon and tested brands in different ways and Taj has emerged on top," says David Haigh, CEO, Brand Finance.
In the prevailing Covid crisis, the company's compelling work culture and matchless service have melded into superlative experiences for its valued guests, thereby converting the crisis into an opportunity. All this has burnished the company's brand equity, inspiring employees to enhance the value of their contributions.
Puneet Chhatwal, MD & CEO, IHCL, states, "Taj being rated as the 'World's Strongest Hotel Brand' reflects a century of commitment towards our guests and our values, as brand Taj continues to fulfil the legacy of its visionary Founder, Mr Jamsetji Nusserwanji Tata, by setting global benchmarks. This recognition is also a testament to the unwavering trust our guests have consistently placed in us and the warmth and sincere care of our associates who deliver world-class service while imbibing the core values of 'Trust, Awareness and Joy' that define Tajness."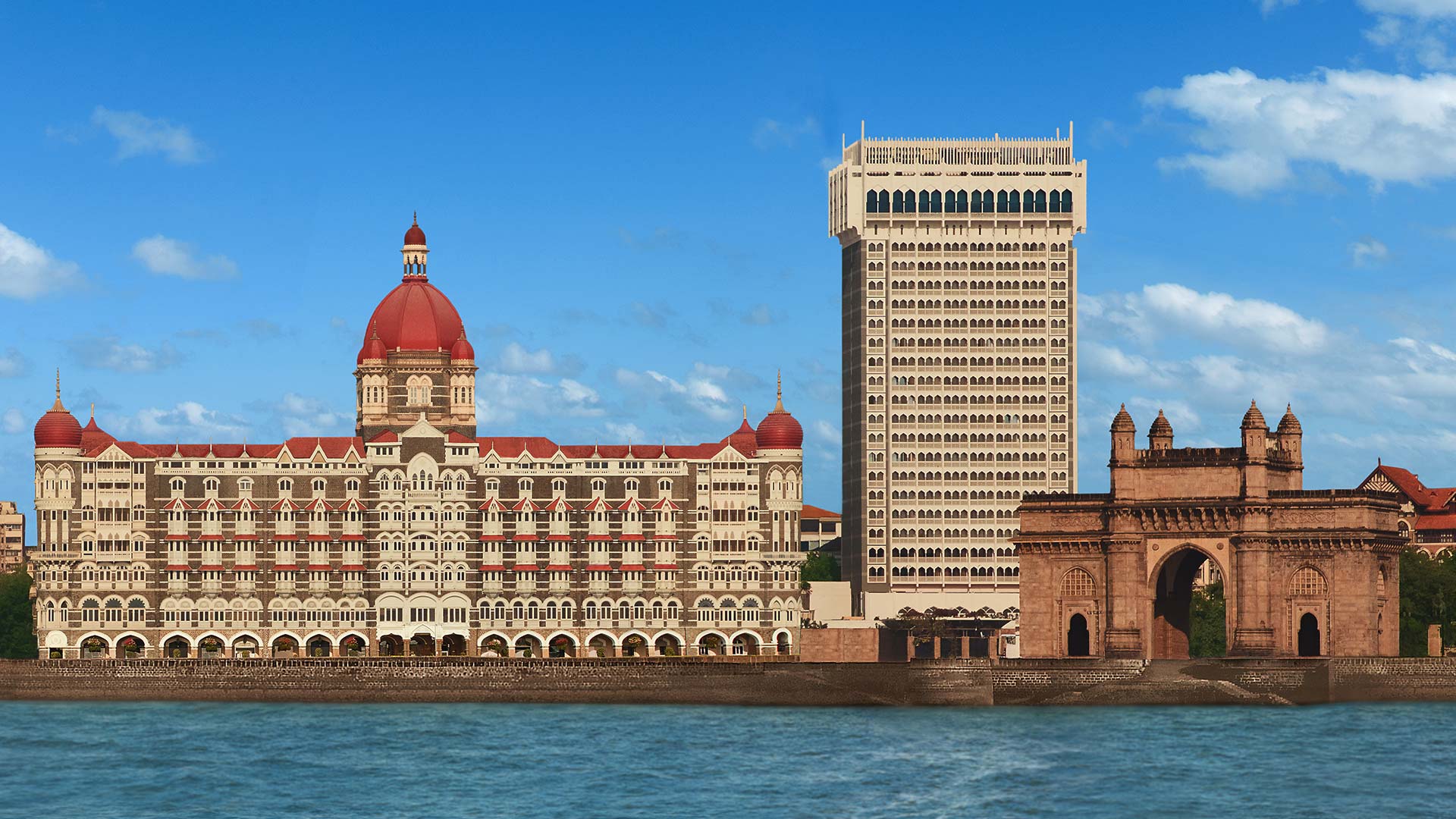 Restructure, reengineer and reimagine
IHCL launched a five-year business strategy — 'Aspiration 2022' — to turnaround the company and make it South Asia's most iconic and profitable company. The company delivered eight consecutive quarters of margin expansion within two years of the launch of Aspiration 2022 — 80% of Aspiration 2022 was achieved in 50% of the allocated time! But shortly after, the Covid-19 pandemic struck the world.
To address this dire situation, IHCL formulated a comprehensive five-point mitigation strategy — 'R.E.S.E.T 2020' — that catered to the rapidly changing market conditions, shifting government policies and dynamic customer needs. The strategy focused on reimagining business models, implementing various operational excellence interventions required for safety and hygiene, revenue enhancement, cost optimisation and financial prudence. New avenues of revenue growth were also explored through a variety of innovations.
Reimagined brandscape
IHCL transitioned from a branded house to a house of brands, evolving into a dynamic hospitality ecosystem that became the building block in the company's revival strategy. The company's innovative offerings helped it ride out the storm and emerge stronger.
4D – Dream. Drive. Discover. Delight: IHCL launched its all-inclusive stay packages for urban travellers at its exclusive villas, bungalows, cottages and suites in picturesque locales, where guests can safely unwind with their family and friends and be one with nature.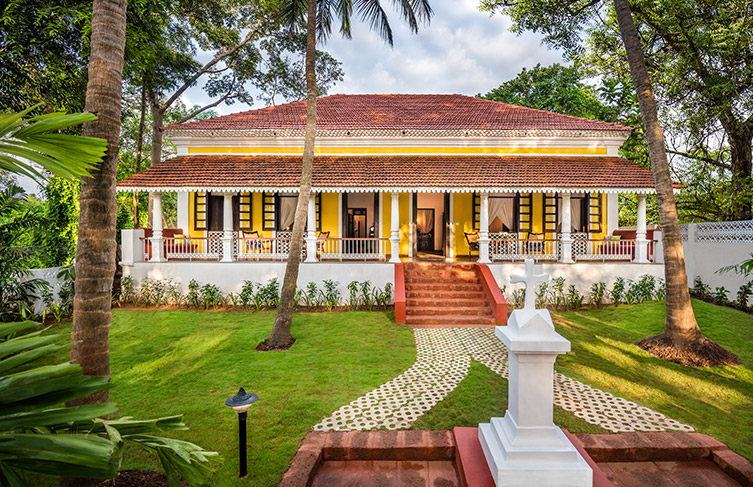 Urban Getaways and Bizcations: The company's new offering of Bizcations affords an ideal mini vacation at an IHCL hotel not far from home, where one can refresh and rejuvenate in a new environment.
Taj Wellness Retreats: The newly introduced 5- to 14-day wellness retreats by IHCL, combine holistic healing techniques at serene locations where one can re-energise.
INNERgise Experiences: The company's immunity boosting stays are popular among those who wish to get pampered with holistic spa treatments, nutritious cuisine and immersive experiences.
amã Stays & Trails: IHCL expanded its portfolio of experiential stays in heritage bungalows and villas across India. These properties, located in scenic surroundings, have a quintessential charm of their own.
Qmin: The company launched a food delivery app to bring a repertoire of culinary offerings from over 70 restaurants across 35+ of its hotels located in 18 cities of India. Qmin Shops, exclusive full-service gourmet walk-in stores, and the Qmin food truck, offering a range of on-the-go meals, are recent forays.
The Chambers: IHCL's offering of exclusive business clubs across eight marquee Taj hotels in New Delhi, Hyderabad, Kolkata, Chennai, Dubai, London and two in Mumbai, has been restrengthened with the launch of The Chambers Global Membership that allows guests to enjoy a suite of newly curated benefits at any of The Chambers.
Rendezvous: Members of The Chambers can partake in intimate, immersive, and indulgent events that are tastefully curated to engage and entertain.
Parveen Chander, senior vice president, Sales and Marketing, IHCL, says, "In these challenging times of the pandemic, IHCL came up with creative ways to market its products and services to stay ahead of competition. It transformed into a hospitality ecosystem, enabling us to develop new businesses and various customer-centric value propositions to generate alternative streams of revenue."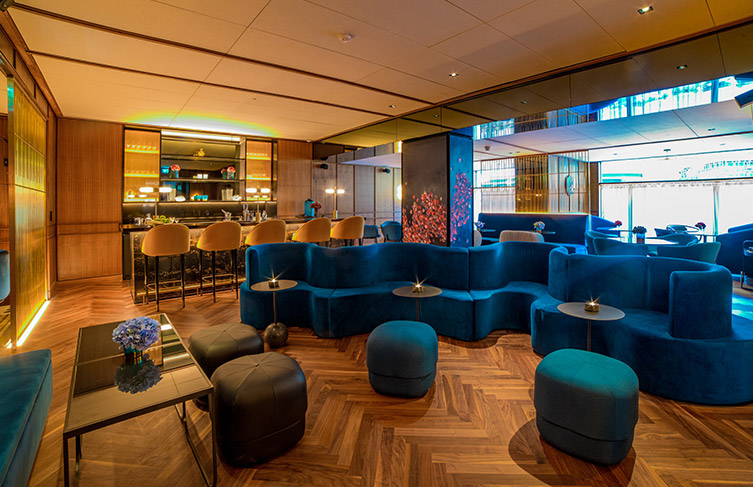 New horizons
With a reimagined brandscape, IHCL embarked on a journey of expansion, enlarging its footprint in different markets and locations to become 'The highest growth hospitality company in India 2020-21', as per the HVS Anarock Indian Hospitality Overview 2020.
The company achieved the highest number of new hotel signings and openings in 2020, expanding its portfolio to 220 hotels across brands, with an inventory of 27,500 rooms in over 100 locations; it also increased the ratio of its management contracts to 43%, with new signings through an asset-light model approach. With this portfolio expansion, IHCL has taken over a larger share of the domestic demand.
Suma Venkatesh, executive vice president, Real Estate and Development, IHCL says, "With the vision of profitable growth and an ambition of doubling our inventory to 25,000 rooms by 2022, we have been on a journey of rapid expansion. This portfolio expansion was possible with a complete reimagining of our brandscape. Hotel owners partnering with us benefit from access to world-class hospitality services, a robust purchase and procurement team, a strong sales & marketing organisation, an extensive distribution network, and an established loyalty programme."

Service philosophy
For over a century, IHCL has been the pioneer and custodian of authentic Indian hospitality. Embedded in the company's DNA is its commitment to ensure the comfort of guests with the greatest sense of responsibility and care. This commitment was demonstrated by augmenting the already stringent protocols under the umbrella of Tajness — A Commitment Restrengthened.
Rohit Khosla, executive vice president, Operations – North and West India, IHCL says, "I am extremely grateful to our teams, our frontline warriors, for putting guests first. They adjusted to new and evolving requirements with agility, demonstrated sincere care, and brought Tajness to life even during one of the most difficult and challenging times faced by the hospitality industry."
The new experience, which begins from the moment the guest steps into a hotel car until alighting from one on their return home, has been carefully thought through. Some of these measures include thermal screening of all employees and guests, intensive hospital level sanitisation of all hotels, as well as new contactless processes and social distancing measures. IHCL also accelerated the roll out of technology enhancements and digitalisation through the launch of I-ZEST, IHCL's zero-touch service transformation — an initiative to enhance guest experiences, from pre-arrival to departure, through its zero to minimal touch options.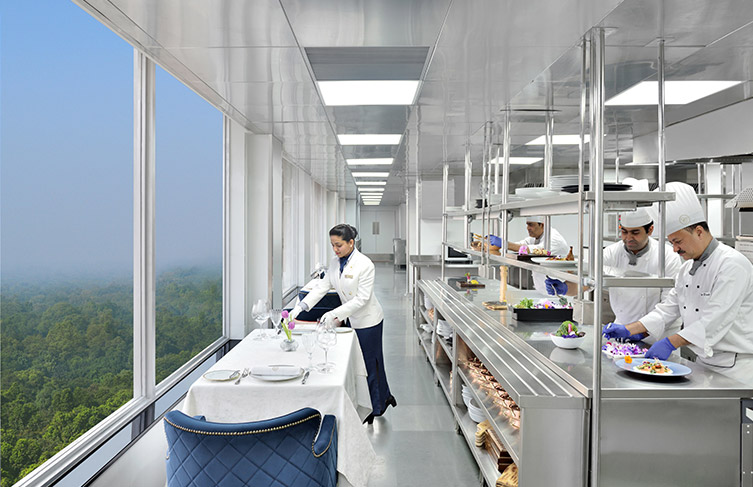 Prabhat Verma, executive vice president, Operations – South India, International and Ancillary Businesses, IHCL says, "The uncertainty of the initial months of the pandemic was like a walk in the dark. There were frequent changes in the local regulations. I am deeply grateful to every team member who rose to the occasion and never let anything faze them. The world around us changed, but our smiles behind the masks did not."

Promising numbers
The company continues to focus on optimising revenues while rationalising costs. Realising the challenges that lay ahead, as 2020 turned out to be a year of great flux, IHCL made course corrections to minimise discretionary spends and slashed corporate overheads. All non-essential expenses were deferred to conserve liquidity while credit from banks and financial institutions was sought to tide over unforeseen contingencies.
Giridhar Sanjeevi, executive vice president and chief financial officer, IHCL says, "Our relentless focus on performance, management of operational costs and continuing efforts to strengthen liquidity has helped IHCL survive through this extremely challenging phase, and we will continue our multiple efforts in order to grow and be profitable."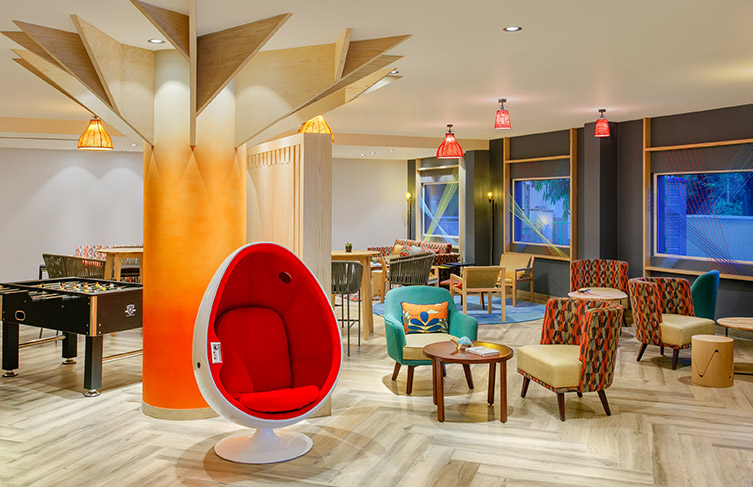 The repositioned Ginger
IHCL's Lean Luxe brand, Ginger, has been redefining its segment with a completely new and fresh approach to midscale hospitality. Ginger reached the 75-hotel milestone and reported the highest number of signings in the midscale segment in India. The repositioned hotels, with the new design, reported an increase of 25% in the average room rate.
Deepika Rao, MD & CEO, Ginger Hotels, says, "The journey of the brand since December 2018 has been very encouraging. Ginger's new brand proposition and transformation of the product has been well received by our guests in different markets of India. We will continue to focus on growth driven through a balanced portfolio mix of leased and managed hotels."
Eco-consciousness
As an industry leader, the Indian Hotels Company Ltd (IHCL) has set an example by aligning its environmental, social and governance measures to its business strategy. The company's commitment towards preserving the planet by optimising the use of natural resources, namely energy and water, and managing waste efficiently remains unmatched.
"We have set a benchmark in the global hospitality industry for environmental sustainability with 78 EarthCheck certified hotels, 47 of which have won the Platinum certification, making us the proud owners of the highest number of Earthcheck Platinum certified hotels globally," declares Mr Chhatwal.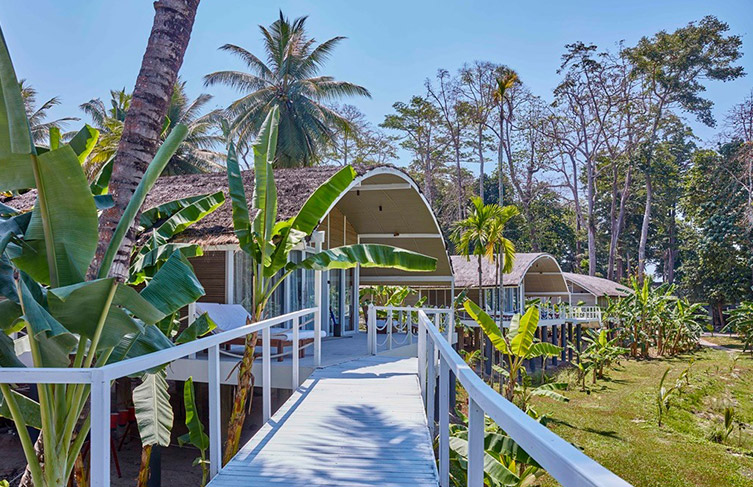 Environmental benchmarks:
Water conservation: 907,021 KL of water recycled = 363 standard Olympic-sized swimming pools. 26.7% of total water consumed is recycled and reused by the hotels grey water treatment in onsite wastewater treatment facilities.
Waste management: 1,397 tonnes of organic waste composted = 42 standard 20-feet shipping containers. IHCL relentlessly strives to improve waste management across its value chain by partnering with licensed hazardous waste recyclers to manage the dry waste generated in its hotels and sludge from its sewage treatment plants.
Reducing Greenhouse Gas (GHG) emissions: 34,832 TCO2eq of GHG emissions reduced by adopting renewable energy at sites = taking 11,688 cars off the road
Renewable energy: 156,022,944 MJ — 22% of power used is renewable energy that is supplied to 27 hotels. The company has partnered with International Finance Corporation to find sustainable cooling and ventilation solutions, a first-of-its kind project in the global hospitality sector.
Single-use plastic: RO (reverse osmosis) bottling plants have been installed in 15 hotels. Taj Exotica Resort & Spa, Andamans, consisting of 72 beach villas, has been constructed without felling a single tree. The hotel has an onsite bottling plant, a waste disposal system, and a sanitation treatment plant.
Protecting biodiversity: Through IHCL's concerted efforts, in November 2020, the Panna Tiger Reserve near Taj Pashan Garh was given the status of UNESCO's Biosphere reserve. Ten years back the tiger population in this reserve had reached zero as the local community, the Pardhis, hunted the tigers for a living. The company collaborated with Last Wilderness Foundation and Panna Forest Department to pilot an inclusive tourism model, 'Walk with the Pardhis' programme, supported by Taj Safaris Pashan Garh, to train youth of the Pardhi community to become nature tour guides.
Community service at heart
The Taj Public Service Welfare Trust (TPSWT), IHCL's disaster response vehicle, was set up by Mr Ratan Tata in 2008 to provide relief and support to victims of natural or man-made disasters. Since then, the Trust continues to serve communities in and around the company's areas of operation with warmth and care.
Covid-19 Disaster Response Programme: Since the onset of the pandemic in 2020, IHCL has been contributing to the nation's efforts in the fight against Covid-19. Through the '#MealsToSmiles' initiative by TPSWT, the company has been providing nutritious meals prepared by TajSATS to frontline health workers and the migrant workforce across the country. The TPSWT supplied over 4.5 million meals during the first and second wave of the pandemic. It donated 30 ventilators to Covid-care hospitals in the country and provided over 70,000 room nights across its hotels to medical staff; it also converted some hotels into quarantine facilities for asymptomatic and mildly symptomatic patients.
Standing in solidarity with the hotel industry, IHCL set up 'Taj for Family', a first-of-its-kind hospitality benevolent fund, for distressed workers who were rendered jobless due to the shutdown of hotels in the pandemic. More than 7,000 beneficiaries have received monetary support through the fund to which employees of IHCL and associated hotels have made generous contributions.
"Our strength and values as a Tata company are strongly reflected in the humanitarian support that we have been able to humbly extend to our immediate community during this crisis," says Mr Chhatwal.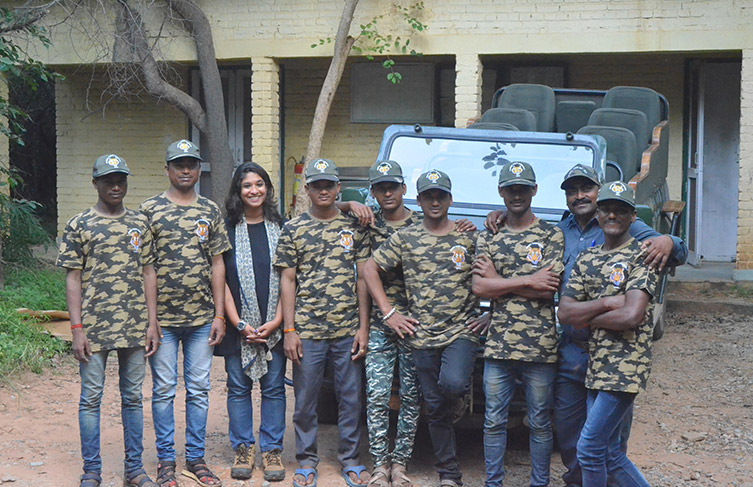 Building livelihoods: Being one of the largest employers in the Indian hospitality sector, IHCL realises the necessity to create a talent pipeline. The company has invested in creating high-quality talent to support hospitality training across trades of F&B service, multi cuisine cooking, and housekeeping. The training module focuses on screening students for interest levels in people centric jobs and on building their attitudinal readiness, confidence and life skills, apart from building their domain knowledge. Despite the ongoing pandemic, close to 700 youngsters were trained at these centres.
The company in partnership with Tata STRIVE conducted 'Recognition of Prior Learning' (RPL) training programme that helps fill the skill gap and obtain a certification from National Skill Development Corporation. Over 80 individuals were trained through this programme in the current year.
Heritage conservation: To preserve the country's rich culture and heritage, IHCL has piloted significant conservation projects, including the Varanasi Weavers project, beautification and landscaping of the National Railway Museum and the Gateway of India precinct, the 'Walk with the Pardhis' programme, and Tribal Culinary Heritage preservation in association with Tata Steel. Local artisans, cultural troupes and traditional home cooks are often invited to many of the Taj palaces and resorts to host events.
People commitment
Tajness, integral to the company's DNA, remains the guiding force in everything IHCL does. While the world is going through one of the biggest humanitarian crisis, Tajness has inspired the IHCL fraternity to extend itself in assisting with India's fight against the pandemic. The company has launched an all-encompassing framework with the objective of protecting the health and safety of its employees, customers, and community. IHCL extended end-to-end support to its employees and their families affected by the pandemic, providing them with food and medicine, including care and support to children and dependants of those hospitalised. The company also set up the 'Taj for Family' initiative where voluntary contributions from employees were used to help employees in need.
Gaurav Pokhariyal, senior vice president and global head, Human Resources, IHCL, says, "The philosophy and culture of Tajness has defined the company for over a century. It is the embodiment of the spirit of sincere care and warmth prevalent through the organisation and in all our stakeholder engagements. Tajness helps us to forge invaluable relationships by creating an emotional connect with all our stakeholders — guests, employees and the community at large."
The Indian Hotels Company has demonstrated tremendous resilience and innovation in managing the catastrophic impact of Covid-19 on the hospitality sector and has emerged stronger. Most of all, it has achieved this without compromising on its brand and illustrious patrimony, with the spirit of Tajness reflecting all the way in the company's promise to all its stakeholders. 
*According to the Brand Finance Hotels 50 2021 report
—Farah Dada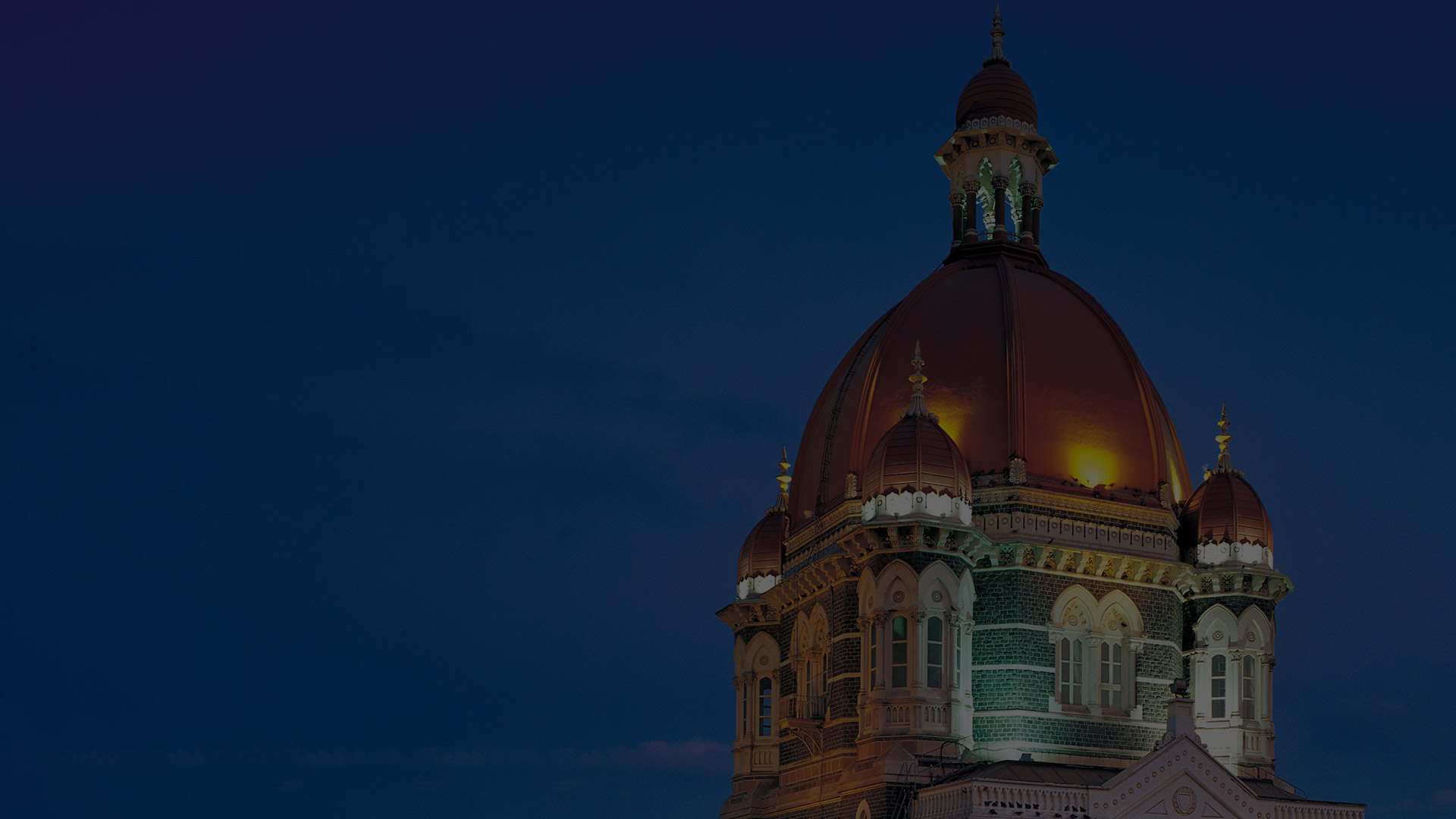 Leaderspeak