October 2021 | 2472 words | 9-minute read
A hospitality industry veteran with almost four decades of global experience, Mr Puneet Chhatwal, MD & CEO, Indian Hotels Company Ltd (IHCL), has been steering the company's trajectory towards profitable growth with its re-imagined and enhanced brandscape.
His clear and decisive leadership has helped IHCL navigate through these turbulent times and emerge as the 'World's Strongest Hotel Brand'.
Excerpts from a conversation with Mr Chhatwal:
Despite the challenges posed by the pandemic, the company has delivered a stellar performance and has been honoured the 'World's Strongest Hotel Brand 2021'? What is the secret of IHCL's success?
IHCL's success is the culmination of multiple factors.
A proud legacy: IHCL has stood the test of time as the oldest operating company of the Tata group. This has been possible only because of a strong, value-driven foundation laid by our Founder, Jamsetji Nusserwanji Tata, which is embedded in the Tata group's DNA. The character of the Tata group, the leadership of the group Chairman, the rich heritage of the Tatas, the way the Tata group conducts its business, and the group's commitment to the community — all of this embodies IHCL in its essence.
The will to do the right thing: IHCL has always demonstrated agility and innovation in responding and not reacting to a situation in a responsible manner. Despite revenues taking a hit during the pandemic, we were the first to serve the community, with support from like-minded individuals and guidance from the Tata group.
On March 20, 2020, Chef Sanjeev Kapoor of Khana Khazana fame, who was my classmate, called me and said, "Let's do something, let's start a meal service." While on a flight to Mumbai, he learnt about the dire situation of the medical staff from his co-passenger, the Dean of Nair Hospital, Mumbai. The medical fraternity was buckling under pressure — working long hours with no replacement shifts and no food. Something had to be done.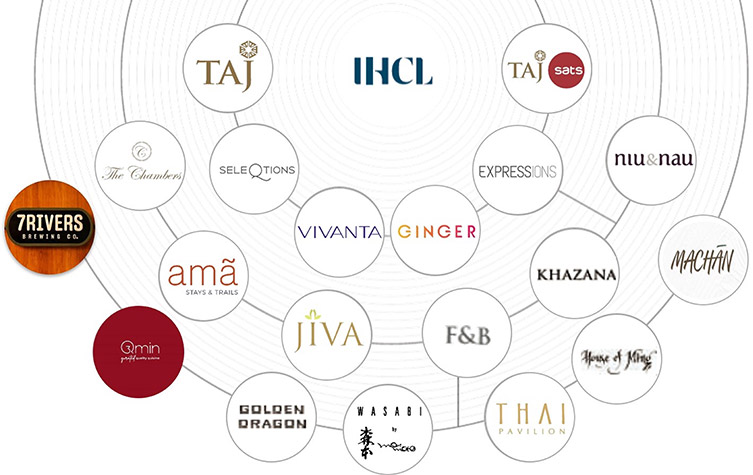 With all travel coming to a standstill due to the pandemic, TajSATS, our flight kitchen, had been temporarily shut. It was an opportune moment to reopen the facility to prepare meals for the medical staff. We started with supplying meals to one hospital in Mumbai and, subsequently, catered to multiple hospitals across Mumbai and in other cities.
We hosted medical staff in our hotels and subsidised all meals through the Taj Public Service Welfare Trust (TPSWT) founded by Mr Ratan Tata for the victims of the 26/11 terror attacks in Mumbai. Through TPSWT, we were able to raise money which came from all quarters — the Royal Bank of Scotland, Deutsche Bank, HDFC Bank, Tata Sons, TCS and others.
Taking care of our people: The pandemic was a first for everyone, but it was not the first time IHCL was facing a crisis. While most global hotel chains were coping with issues like how to downsize their operations, we were finding ways to take care of our staff and their families. We did not lay off a single permanent employee in the entire 18 months that have gone by.
We set up a special task force to extend support to our employees and their families, providing rehabilitation and care, supplying them food and medicines, and assisting the children and dependants of those hospitalised. We launched the Employee Assistance Programme (EAP) in collaboration with 1to1help, a counselling service for our employees and their families. 'Taj for Family', a special fund was set up through voluntary contributions to provide financial assistance to employees and their families affected by the pandemic. Almost 7000 beneficiaries have benefitted from this fund.
Our innovative business ideas: Every IHCL hotel is synonymous with being a home away from home. The pandemic gave us the opportunity to extend this ethos through several innovative offerings. We created safe havens with our homestays brand, amã Stays & Trails; we delivered gourmet cuisine from our signature restaurants in 18 cities to our customers' doorsteps through our new food delivery app, Qmin; and we made gourmet delicacies and wellness products accessible to guests in the comfort of their homes through Taj Hospitality@Home. We also opened two Qmin Shops catering to all gourmet needs, which will soon be four; and we recently launched a Qmin food truck. This is an ongoing journey of reinventing ourselves and forging ahead.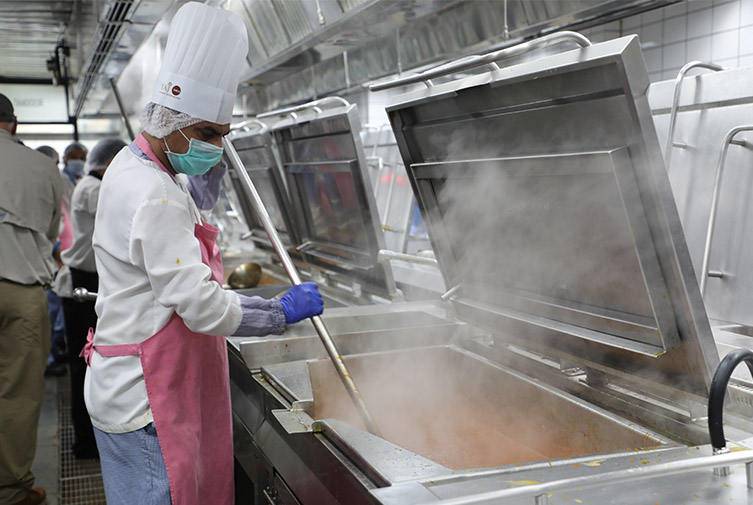 Communicating with empathy and assertiveness: Communication is key in a crisis. We held daily meetings with the executive committee and meetings on alternative days with the larger leadership team comprising 40 members. We ensured that all communication was cascaded to the staff via the intranet, periodical letters from the MD, video messages, and other communication platforms. We had guest speakers and speakers from the Tata group share their perspectives on how they were handling a crisis of this magnitude.

Our experience, character, and resilience: The sum of all these attributes led us to make decisions that have worked well for us. We kept moving ahead to stay afloat, to keep our people engaged and to keep their morale high, even when there was no business. While we suffered huge losses, we gained market share significantly. If the market dropped by 70%, then our share in the remaining 30% more than doubled when compared with normal times; this aspect made us stand out, at least in the Indian subcontinent.
Thrift and financial prudence: The 'T' in our R.E.S.E.T strategy, stands for thrift and financial prudence, which we demonstrated by reducing our corporate overheads by 40% without any layoffs. It was the lowest corporate overhead recorded in the last 10 years, down by Rs 135 crore, which is more than Rs 10 crore a month. More than one-third of our corporate staff were promoted or redeployed to other Tata companies. Our No2 in human resources (HR) was made the head of HR for Tata Trusts. Four of our employees joined Tata Digital.
As the president of the Hotel Association of India, what kind of support do you seek from the government to get the hotel industry back on its feet?
Chairing the Confederation of Indian Industry National Committee on Tourism and Hospitality and being president of the Hotel Association of India have helped lobby the cause of the sector to the extent possible. We acquired industry status in Maharashtra and Karnataka, seeking an improvement on the Emergency Credit Line Guarantee Scheme and in the terms of moratorium, and so forth. We also reached a consensus on issuance of free visas for the first half million travellers once international travel resumed.
The Brihanmumbai Municipal Corporation waived off property tax for all the hotels that participated in hosting medical staff for three months last year, and, as we speak, similar such resolutions might come to fruition for this year. Excise fees were waived off by 50% this year. So, there are some positives that the hard-hit hospitality sector has witnessed.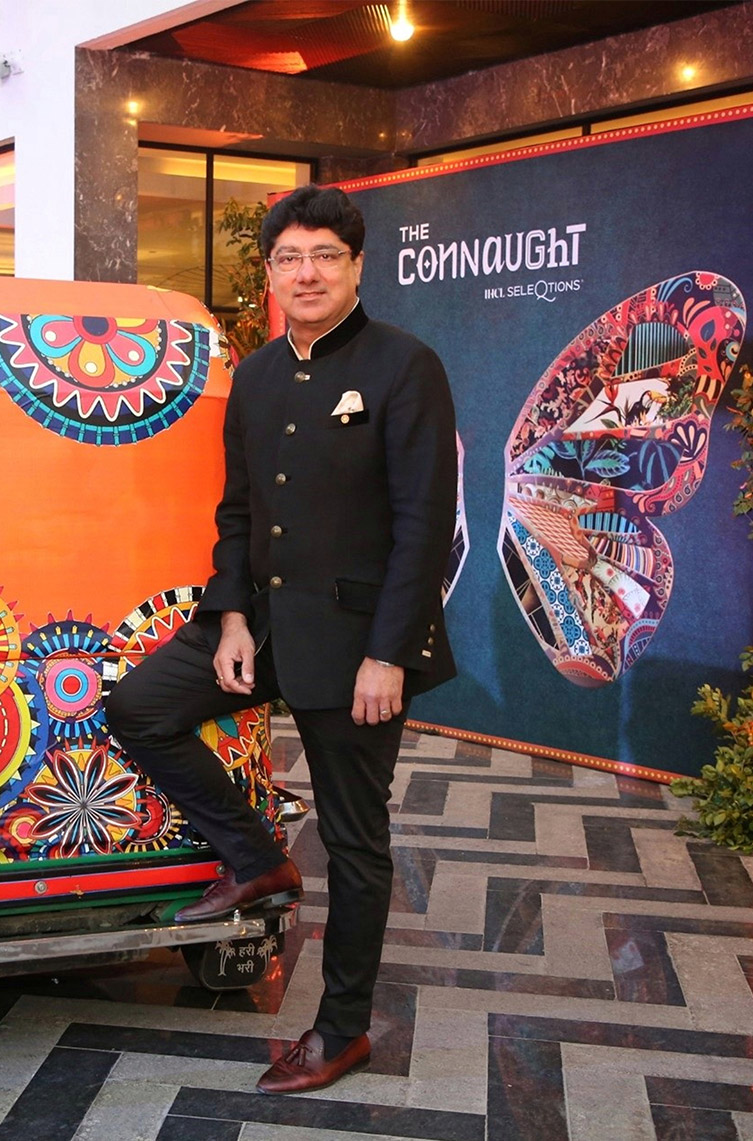 80% of Aspiration 2022 has already been achieved in 50% of the allocated time, what do you envision for IHCL post Aspiration 2022?
We want to extend Aspiration 2022 to 2025 to make up for the two years that have been lost because of the pandemic. We want to up the game on strengthening and building our brands further.
In early 2018, we re-established ourselves as a house of brands, unleashing the potential of all our brands. Some of them, like The Chambers, India's first exclusive business club, which we recently launched in London and refurbished at Taj Mahal, New Delhi, are very successful.
Reimagination and consolidation of our brandscape has enabled growth. Our hotel brands — Taj, Vivanta, SeleQtions and Ginger — have helped drive our expansion. Over 70 new hotels were signed in the last three years, most of them were management contracts. This has helped us grow in an asset light manner and achieve a better mix of owned vs managed hotels in our portfolio. New brands like amã Stays & Trails and Qmin have worked well for us in building a larger hospitality ecosystem, giving guests a chance to experience our brands across multiple touchpoints.
Our sharp focus on revenue maximisation and cost optimisation helped us achieve EBITDA margin expansion from 17% to 24% in under three years. Going forward, we will continue to focus on profitability. Our reimagined Ginger as well as our new brands like amã and Qmin are high-margin businesses that will continue to contribute towards our profitability. Thus, whilst the Taj brand brings the iconic status to the portfolio, the younger and digitally savvy brands can drive margin.
How do you plan on expanding IHCL's portfolio of properties from 220 to 300 in the next 3-5 years?
We have signed over 70 new hotels in the last three years and hope to continue this growth momentum. India is a heterogeneous market with tremendous potential not just across tier-1 but also tier-2, tier-3 and tier-4 cities as well. Also, the road to recovery from the Covid-19 pandemic will be paved by domestic tourism. With our diverse brandscape across segments, we are well positioned to capitalise on this potential and expand our footprint.
We hope to hit the 100-hotel milestone for our Taj and Ginger brands soon. I believe that India has the potential for at least 1,000 Ginger hotels. Ginger has seen more expansion in the last three years than it has seen in the last two decades. We are building a Ginger in Santacruz, Mumbai, with 371 rooms and one at Bengaluru airport with 350 rooms. We hope to scale up our amã brand to anywhere between 500-1000 properties over the next few years.
In a country with 1.3 billion people with diverse demographics, it pays to have both a Taj Mahal Palace and a Ginger in one's fold.

Technology is a big part of the hotel experience today. How do you ensure that Tajness is not lost in the quest for digitisation?
The biggest challenge that we face today is digitisation. Taj loyalists expect the personal touch when it comes to service as that is what defines luxury. We have decided to create a hybrid between digitisation and personalisation — something like the phygital model. We have launched three new initiatives, of which one is customer centricity to ensure that we take our customer experience and service to the next level. If Taj customers have to talk to a machine, then that is not Taj for them. If our guests wish to host a Taj wedding, then we can't expect them to talk to a digital concierge. Someday, perhaps, digital might take over all operations, but for us that day is far.
How are you ensuring that the Taj brand resonates with the millennial generation?
We are bringing back certain traditions that the hospitality industry might have lost. We have relaunched the Machan in Taj Mansingh, New Delhi, which offers all-day dining. This 24-hour coffee shop culture resonates well with the millennials.
Taj West End, Bengaluru, is another favourite haunt of millennials. The hotel's Blue Bar not only offers great value for money but is also a meeting place for the young and the seasoned. The 7Rivers Brewing Co at Taj MG Road, Bengaluru, as well as Machan in New Delhi and Bengaluru live up to these experiences.
The Atrium Bar & Lounge at Taj Lands End, Mumbai, that houses the best coffee and alcohol brands and has a bar counter with nearly 200 different whiskeys, is also very popular with the youngsters.
After over three decades of global experience in Europe and North America, how does it feel to lead an Indian hospitality company with a legacy of 120 years?
It feels great! I had never imagined I'd be out of India for three decades. I spent the first 25 years of my life in India and worked in the country for five years before I moved abroad. I joined IHCL for many reasons: I wanted to make a difference to my country, I wanted to live closer to my mother who was ailing, and I felt I should take up this role for which I had been approached in the past. Today, I realise that this is possibly one of the best hotel CEO jobs one could have in the world.
The emotional connect the Taj brand has is unbelievable. I am speechless, and sometimes overwhelmed, with the kind of attention we get as a company from all our stakeholders including the media and policy makers.
No wonder, last year Taj was rated India's No1 brand across all sectors. This year, it is at No2, which was expected as the industry remained shut for 6-7 months; yet the Taj brand is among the Top 3 across all sectors and the strongest brand in the world, and I certainly feel proud about it.
I've never had an issue with adapting. If you combine American marketing, European management, and Asian emotional intelligence into a coherent whole, then you are on a good wicket. I'm fortunate to have gained from my American and European experiences as well as my Indian roots.
How has IHCL been contributing to the One Tata agenda?
IHCL has always been at the forefront of driving and supporting synergies outlined by the group Chairman on the One Tata strategy. Our company is a founding member of Tata Digital and its loyalty programme; besides, working closely with it to redesign our website and develop the Qmin app. We have engaged with various Tata companies, including Tata Power on green initiatives; TCS on skilling; and Tata CLiQ Luxury for Taj Hospitality@Home. We have tie-ups with Zoya of Titan, Vistara and AirAsia, and our Qmin food truck is from Tata Motors — the list is endless. At the Tata headquarters, we are closely associated with Group Digital, Group HR, Tata Strategic Management Group and Corporate Affairs.
Synergising is a low hanging fruit and it's the right thing to do. The stronger the sense of collective belonging in the group, the stronger we will be as a standalone company.
What message would you like to give to the IHCL family?
I have lived by Indian author, Shiv Khera's simple mantra: 'Winners don't do different things; they do things differently!' These words have always resonated with me and encouraged me to never give up. I believe that there is always a way to do things, especially if the intention is right.
I'm also reminded of JRD Tata's famous words, "Always aim at perfection for only then you will achieve excellence." I think being committed to excellence in whatever you do is important. Never give up, because there will be times when you will falter and times when you will fall, but you must stand up and keep trying to achieve excellence, which won't happen unless you try.
—Farah Dada