February 2021 | 874 words | 3-minute read
The travel and hospitality industry, accounting for over 8 percent of India's total employment with more than 4 crore jobs, is one of the worst affected by the pandemic.
As the industry leader, IHCL recognises the need to inspire safe travel to rebuild the tourism and hospitality industry. As travel resumes over time, people will gravitate towards trusted brands, providing strong safety and hygiene protocols clearly laid out and practised across hotels. Tajness will therefore be a core differentiator that inspires people to choose  IHCL hotels and resorts.
Today, people are exploring bizcations — combining work and pleasure — to escape from the prolonged pandemic-triggered confinement at home.
The Indian Hotels Company Ltd (IHCL) is, in fact, promoting the concepts of bizcations, staycations and daycations (a day's holiday) by offering guests the opportunity to include work, relaxation and pleasure at any of the Taj, Vivanta and SeleQtions hotels or resorts of their choice in rejuvenating environs like a beach, mountains, or a palace. They also offer heritage bungalows by Ama Stays & Trails at quaint and off beat locations. "Bizcation is an ideal choice in the next normal, as most guests find it the perfect way to include relaxation and pleasure, without compromising on their main priority — work," says an IHCL spokesperson.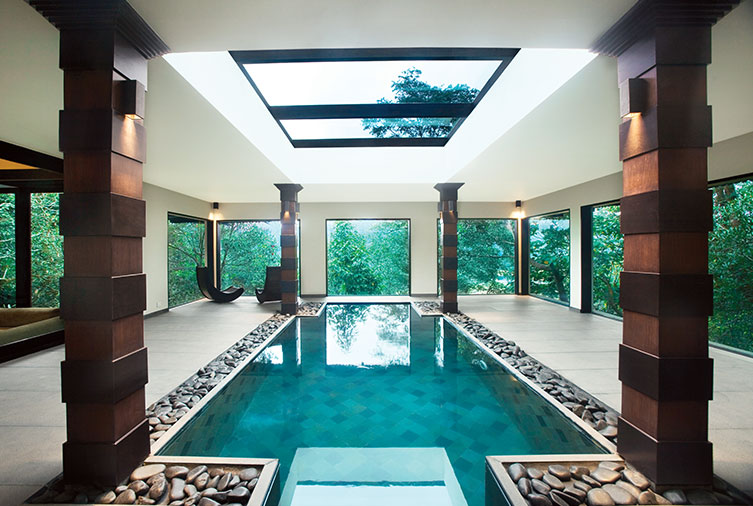 IHCL hotels and resorts are geared up to provide the best bleisure experience. From accommodation in higher category rooms to hi-speed internet facilities to quiet work nooks, all hotels provide the perfect setting for work and leisure, with specially crafted meals and an array of recreational activities. Thus, the bizcation has all the elements to balance work with much-needed rest and relaxation.
As long as the work-from-home norms prevail, bizcation is the trend to look out for. Families along with their staff as well as young couples are frequently driving down to IHCL hotels and resorts.
4D campaign
The recently introduced 4D campaign, 'Dream, Drive, Discover and Delight', is an all-inclusive offering by IHCL. Guests can enjoy a relaxing spa experience as well as go sightseeing in sanitised cars, with experienced drivers, arranged by the hotel at special rates. Most people prefer destinations that are a few hours drive from metro cities, but some are willing to drive significant distances in their own vehicles to enjoy a holiday at IHCL hotels or resorts.
Staycation
The concept of staycation, a mini vacation within the safety and comfort of your city of residence, is also emerging as a distinctive trend among city dwellers. Earlier, a staycation was reserved for niche occasions by a specific category of guests but that is no longer so. Today, staycation is popular among all generations, especially those who wish to escape the daily grind for a few days, without wanting to venture too far from home. Staying in has also led to a spurt in indoor activities.
Indoor activities
In most locations IHCL hotels have come up with a plethora of activities within the premises to keep the guests entertained. "Earlier, people wanted to explore a new place, but today people are basically looking for a break from home and a digital detox," says the spokesperson.
For instance Taj's resorts in Goa, offer activities like zip lining, rock climbing, azulejo painting, pottery, gardening, golf, cycling, and learning culinary secrets from chefs. Some fun activities are specifically targeted at children, while ensuring social distancing. These include adventure activities, fish feeding, foosball, billiards, pizza making, glass painting, shell art and pot painting.
At other locations guests are offered a range of choices including spiritually uplifting yoga routine to exclusive dining experiences, champagne tours, decadent high tea and indulgent spa-breaks.
Ama Stays and Trails bungalows offer guests the perfect getaway in serene and picturesque surroundings, with all-inclusive meal packages. The spokesperson says, "Our guests love the spacious private living spaces, with swimming pools and recreational activities, along with gourmet meals, making it an unforgettable stay."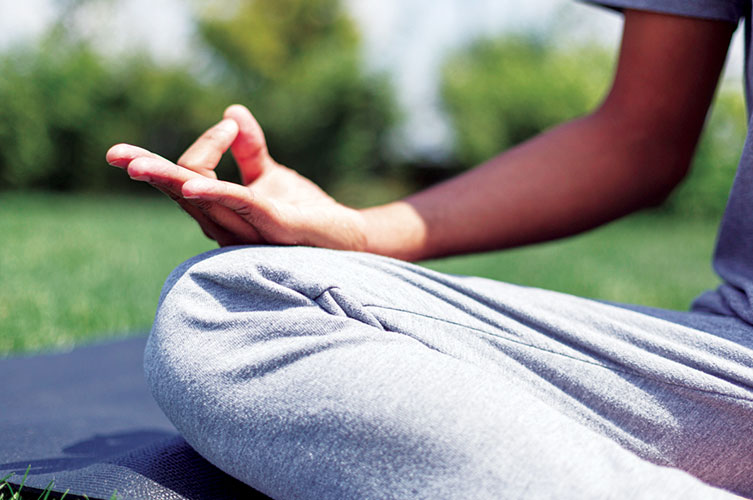 Wellness menus
An out-turn of the pandemic is the heightened focus on eating right. Chefs are crafting special menus comprising immunity-boosting foods rich in vitamin C, along with gluten free, protein-rich and plant-based options, to provide a balanced and fortified diet to the guests. "We focus on locally sourced ingredients and cooking the right way in the right utensils towards offering a holistic dining experience," the spokesperson adds.

Travel trends
In the pre-pandemic world, commercial or corporate travel constituted a large part of travel that people undertook. In the post-Covid world, leisure travel has taken a precedence with focus on off-beat locations. Among the key trends that are shaping the travel and hospitality industry are shorter lead time for bookings, with hotels offering flexible booking options. Using the digital channel for bookings will continue to grow and provide innovative industry solutions. As driving down to distance locations becomes popular, some of the lesser known or relatively undiscovered locations en route could become the new hotspots.
Mini getaways in the form of staycations or daycations will continue to grow in popularity. Perhaps, what this unprecedented situation has brought to the fore is greater awareness of the need to conserve the environment. Travel in the future will be strongly influenced by a growing sense of responsibility towards the places one visits and the local communities one impacts due to the interactions.
—Namrata Narasimhan