May 2019 | 869 words | 3-minute read
The busy executive tapping away furiously at her keyboard on her way to that important meeting in Mumbai. The thrill-seeker juggling her monster backpack en route to a long-awaited trek in the Spiti Valley. The elderly homemaker tentatively navigating airport procedures as she heads to a family celebration in a faraway hometown. Seem familiar?
Women on the move
In case you hadn't noticed, the traveller landscape at the average Indian airport has gotten increasingly diverse, with travel operators serving a growing number of women travellers, especially solo women. Online aggregator, Cleartrip, recently reported a remarkable 75 percent rise in solo women travellers, and globally, Pinterest (a social hub for curating and sharing creative, visual ideas) has revealed that the number of women trawling their platform for solo holiday ideas has risen by a towering 350 percent.
Unsurprisingly, Vistara, which has consistently been setting new benchmarks in air travel, got ahead of the trend and responded with #VistaraWomanFlyer, a service meant to cater to this new generation of lone women travellers.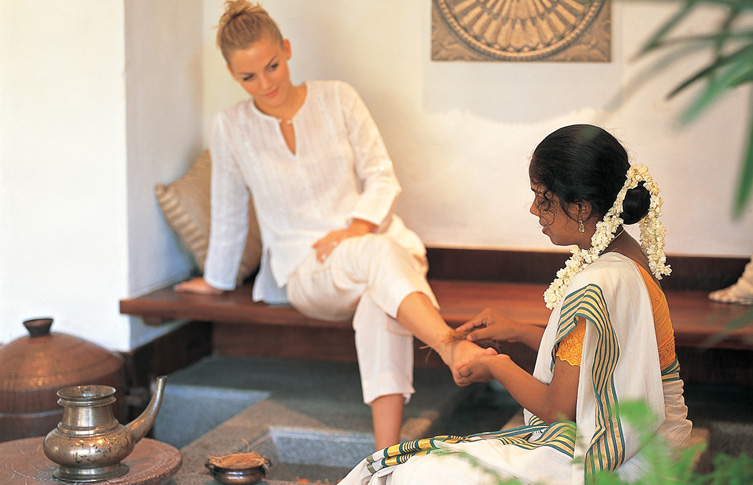 Serving through intuition
The airline, a Tata Sons and Singapore Airlines JV, launched #VistaraWomanFlyer on Women's Day in 2017 to fill specific gaps in women's travel needs — gaps that may otherwise inhibit women from taking a trip alone. According to Sanjiv Kapoor, chief strategy and commercial officer at Vistara, the initiative was a natural course of action for a brand that cherishes its core value of "intuitive thoughtfulness".
"We observed the preferences of solo women travellers on our flights, and noticed that they often sought assistance on ground upon arrival at their destinations, mostly either regarding their baggage or to reconfirm the safest and most reliable options for airport transfers," he shares, adding, "Some even shared their feedback with us that they would like proactive assistance on arrivals, both with luggage and ground transport/taxi services, the latter especially at night."
On-ground assistance
The optional service, which is available to single women travellers upon request, entails the presence of uniformed Vistara staff at the baggage claim area holding #VistaraWomanFlyer Arrivals Assistance placards, to assist them with their luggage and with the booking of airport-authorised taxis, as well as to escort such customers up to the taxi stand upon request.
"We also keep a track of taxi registration numbers to ensure complete peace of mind to the customer until they reach their final destination," says Kapoor.
The transport feature has been particularly popular with female travellers who travel late at night. "Arranging a personalised taxi to drop women travelling alone to their destination is extremely thoughtful," wrote Sowmyaa Bharadwaj on Twitter.
Kapoor says the brand relies primarily on the social platform to get instant feedback from its customers.
No middle ground
Another feature that has women flyers pledging to choose Vistara for their next flight is guaranteed freedom from that dreaded middle seat. "One of the foremost concerns for most women flyers is travelling alone, seated between two strange guys," says Kapoor. "That is why, for women customers travelling solo, who do not pre-select their preferred seats in advance, Vistara ensures that only window or aisle seats are assigned at the check-in counters."
As with any industry first, #VistaraWomanFlyer has encountered its share of criticism, mostly from men, who call the initiative "sexist". "Do women need to be protected from the bad world (of) men?" commented one user on Twitter. But these are a minority, and "by and large, our customers have been very happy with the move," says Kapoor. "It's this sort of differentiation that gives a brand its halo."
In fact, the service has been so popular that the brand is now extending it to other customers who need it, like senior citizens and families with young children. As Kapoor says, "We are an airline borne out of two iconic brands, Tata and Singapore Airlines, and our goal is to go above and beyond to meet customer needs."
Safety (and fun) in numbers
While Vistara taps the potential of the solo woman traveller movement, The Indian Hotels Company (IHCL) has rolled out a series of amenities and services for women, based on enduring trends they've observed through the years.
"We, at Taj hotels, know that women like travelling in groups or with company — whether it's mothers taking their daughters on trips when they're young, or families getting together for a celebration, or a group of college-going girls on a trip to Goa," says Renu Basu, senior vice president, Global Sales and Marketing, IHCL.
In fact, the "potential of the female economy" was obvious, she says. Multiple sources report that women make between 75 percent and 92 percent of all travel decisions, and it was a natural decision to appeal to women's preferences when designing products and services. "Our TG is a woman with independent means, who often travels for work and looks for value addition and distinctive experiences. In our experience, women don't look for deals," says Basu.
Work hard, play harder
Globally, 23 percent of business travellers are women; and 47 percent of women who travel, travel for business. "Women plan business travel differently though," explains Basu. "They tend to focus on leisure attributes of hotels even when travelling for work and still want a bit of pampering. About 44 percent women work leisure experiences into their travel and add vacation days to a business trip."
Following this insight, the Taj has tailored extended stay offers to build room nights per trip, as well as offers of spa sojourns and experiences at Taj Khazana and Taj Salon. "32 percent of our customers are women, and we are determined to take that up to 35 percent — a conservative estimate — with these and other offerings because we know that women on average are 22 percent more likely than men to buy into a brand, are increasingly interested in earning points, and restaurant loyalty programmes," says Basu.
Tailormade for women
While many of IHCL's hotels have already been offering special services for women — for instance, luxurious Forest Essentials kits in each room and rooms allotted close to the elevators for safety — the company's newly rolled out services are indicative of an intuitive understanding of women travellers and are based on extensive research.
"We discovered women travellers choose a hotel based on three pillars — safety and security, pampering and empowerment," reveals Basu.
Make way for airport transfers with cars that are equipped with a GPS tracking system, deadbolts on doors for added safety, video doorbells, the facility for screening all calls, and lady butlers available on request.
Women can also look forward to full-length mirrors and washrooms with vanity tables that have brighter, focused lighting, as well as a variety of fragrant oils with descriptions and benefits. Food and beverage services will offer low calorie / healthier meal options in smaller portions for the single woman guest.
These add-ons are just the cherry on the cake for the Taj, which has nurtured a culture wherein staff can proactively anticipate what customers want. Citing personal experiences at Taj hotels in Dubai and Jodhpur, Basu shares, "Noting that I'd arrived after a long trip, the butler in Dubai offered to unpack my bags for me, and it was such a relief to see my clothes hung up neatly in my room after I returned from my meetings. Likewise, in Jodhpur, a lady butler packed my bags so neatly, that not a single item was crushed. These are the little things we know matter to women. It's about being sensitive to those needs."
New standards in service
This year, Vistara became the first Indian airline to offer sanitary pads on board its flights for its women travellers. The biodegradable, organic sanitary napkins made from plant-based fibres that are free of plastic, toxins and perfume were made available to women travellers from March 8, 2019 onwards.
#PadsOnBoard is just the newest thoughtful initiative out of the Vistara stable to ensure women flyers enjoy a stress-free journey. "It reflects our core philosophy that 'small things make a big difference'," said Deepa Chadha, Senior Vice President – HR & Corporate Affairs, in a statement. The service will fall under the 'Vistara for Women' service umbrella.
Text by Anuradha Anupkumar