June 2019 | 404 words | 2-minute read
Titan is India's leading producer of watches. With 500 World of Titan stores and 180+ Fastrack stores across 223 towns, the company sells 1 watch every 2 seconds. 
A bestseller is the Titan Edge, one of the company's oldest yet most popular designs on account of the technology and craftsmanship that goes into making this slim watch. In its newest form, the Edge Ceramic launched two years back is still a bestseller. The range of watches from Titan's Raga are also very popular. The women's watch brand is the jewel in the company's crown. Titan recently collaborated with fashion designer Masaba Gupta for the Raga Masaba collection. 
Suparna Mitra, chief sales and marketing officer, watches and accessories division, Titan Company Limited, reveals how the company stays connected to consumers and what makes Titan tick after all these years.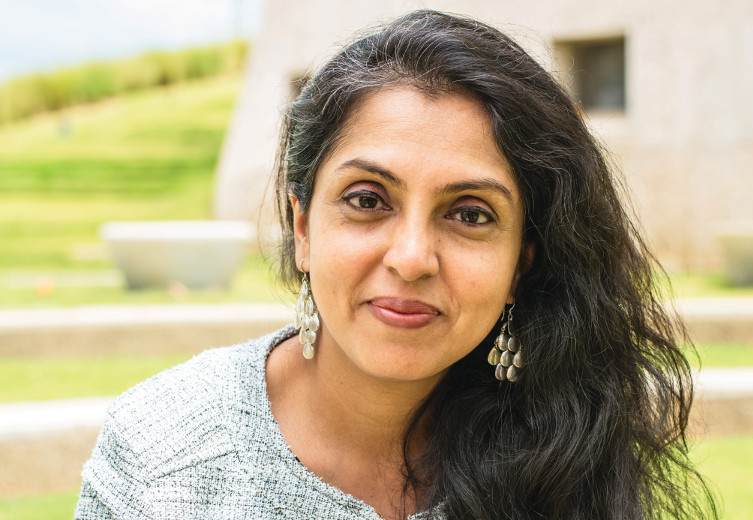 What are the top consumer trends in your industry?
Connected technology: The watch category for consumers has fundamentally shifted in the last 3-4 years due to the entry of smart watches and connected technology. This has led to watches being useful in so many ways. 

Access to consumer: Various e-commerce platforms including Titan.co.in and Fastrack.in are giving access to consumers in a very different way compared to the store experience. It is no longer time bound; it is accessible 24/7 at the customer's own free will. 

Digital communication: Use of traditional media is still very important but there is a tectonic shift with brands increasingly using digital media for communicating to consumers.

The consumer trend of FY2019-20?
Expectations and impatience are driving consumer behaviour. Expectations are skyrocketing as consumer expectations are not set by the category. These are being set by everything that is happening across the world. And, impatience among consumers is set by experience, standards, good quality and quick response time.
How do you spot early trends?
We have a fairly robust mechanism for trend spotting. We get data from both the Titan Design Excellence Center and Consumer Insights and Analytics Group within the company. The cycle to incorporate trends into products depends on the technology being used in the product. For a complex product, it could be as much as one or one-and-a-half years, because dedicated R&D goes into getting it right. If it is something simpler, it could be as low as six months.
Are the trends in your sector age- and gender-specific?
Research shows a marked rise in the individualistic streak among consumers, especially youth and women. Focus on self-actualisation, self-care and self-love is coming to the fore across the board. Another trend is a strong sense of pride in the nation and who we are as Indians.
Is there a significant shift in the spend of any consumer segment?
Today consumers aspire to purchase premium products. At one time they would think three times before spending on a watch that cost 10,000 but today the premium consumer won't think twice before spending 25,000 on a watch.
Will wearables replace watches?
Wearables have invigorated this segment and ignited a lot of interest among consumers. We know that the overall watch market is growing on the back of 84% CAGR on wearables. Titan watches has already launched a number of products in the wearables category (eg: SF Rush). We are very excited and have a huge line-up ready for launch. 
—Harsha Ramachandra & Sarika Kapoor Chokshi