December 2021 | 803 words | 3-minute read
Traditionally, luxury has been associated with the enjoyment of special and expensive things, particularly food and drinks, clothes, and environs; it's a state of great comfort or elegance, especially involving great expense.
In today's day and age, however, the meaning and approach to luxury have changed and evolved.
The definition of luxury varies from person to person, largely depending on how each one of us perceives it. While the definitions might have a common thread, the takeaway is that there is a need to relook at luxury from a fresh and holistic perspective, thus paving the way to the new world of luxury.
Changing shifts in luxury
The new world of luxury is an outcome of certain technological, socio-economic and cultural shifts in the 21st century and is now governed by them. Social media platforms and e-commerce have driven the growth of luxury by expanding its reach, thereby making it more approachable and accessible to all.
Access to luxury: Luxury today is not only about privilege but also about being inclusive, making consumers feel like they are a part of the brand, while ensuring the service is unique and the brand experience isn't diluted.
Conscious consumption: Conspicuous consumption is now replaced by conscious consumption. It is all about investing in something that is valuable and long lasting rather than indulging in mindless purchases.
Shared beliefs and value system: Consumers today prefer to engage with brands that resonate with their personal values and beliefs. Brands need to be transparent in their communication to build a long-lasting relationship with consumers.
The new brand vision
Tapping into this cultural zeitgeist, Tata CLiQ Luxury decided to relook at its approach to building a luxury e-commerce platform — one that is contemporary, relevant, and focused on building an honest connect with its consumers.
We realised that in our world, time has become a luxury. We believe it takes time to make luxury, and it takes time to appreciate quality. It is not about how fast-paced things are, rather it is about giving time; time to pause enough to appreciate the fine stitching on a hand-stitched seam, or the craftsmanship of a family heirloom; time to choose only that which speaks to more than just our senses; time to slow down and soak in the experience. This slowness is being appreciated by consumers who recognise the need for it. They are conscious of their purchases and mindful of how their actions are environmentally neutral, socially beneficial and sustainable.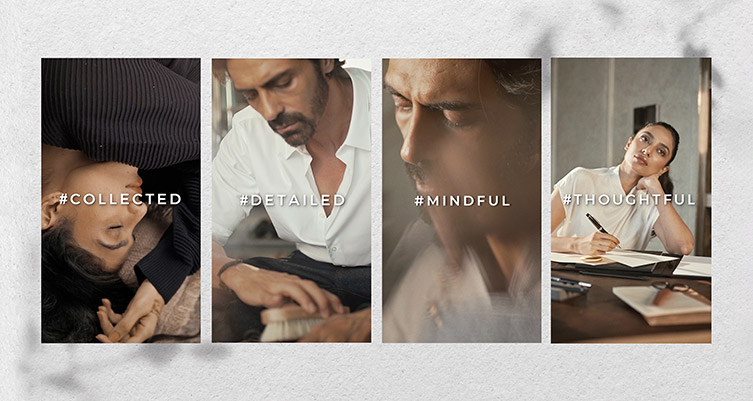 With the changing definition of luxury in India — one that reflects the flawless values of thoughtfulness, authenticity, timeliness, and quality — Tata CLiQ Luxury decided to enhance its luxury experience by embracing the principles of Slow Commerce, where 'Time and Quality' have become the main pillars of this new brand philosophy and 'Where quality is nurtured' as the core consumer promise.
Building on the brand philosophy
Tata CLiQ Luxury is pioneering the wave of Slow Commerce in the country. In doing so, the focus is on giving attention to the finer details — to craftsmanship and heritage, and the tranquility and value of an experience, where browsing is a delight, and quality is nurtured.
Four words: 'Thoughtful, Mindful, Collected and Detailed' have become the brand's DNA and have permeated across various touchpoints, including the app experience. A subtle yet critical adaptation was changing the language and tone of communication across channels to reflect the new brand ethos — asking consumers to pause and savour each moment.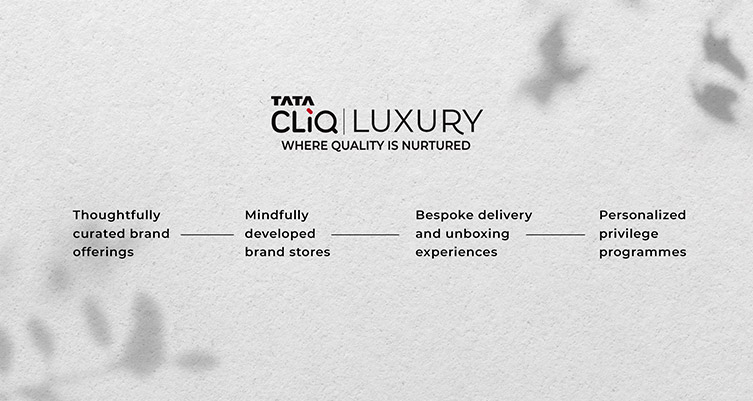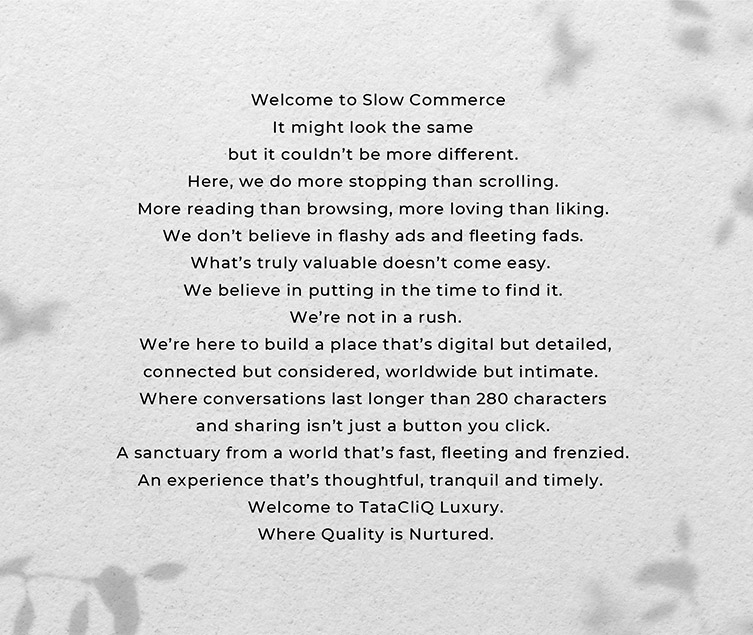 As the new brand philosophy resonated with our consumers, it is now an integral part of our corporate culture. Slow Commerce is about paying attention to the minutest details. To enable this, all our teams across Category, Marketing, Visual Merchandising and Customer Service have undergone meticulous training on the brands available on the platform, which equips them with a thorough understanding of the history, heritage, and product assortment in order to raise the bar on customer experience.
Other initiatives like Luxe Delivery Service, where uniformed attendants hand-deliver purchases to the customer's doorstep, were introduced across select locations, thus providing a personalised and elevated experience desired by every luxury customer. With Slow Commerce, our endeavour has been to elevate the quality of everything that we do.
This new brand philosophy celebrates responsible consumption and encapsulates the importance of mindful purchase, encouraging consumers to buy less but buy better. Such an approach helps consumers embrace Slow Commerce and work towards making luxury more purposeful.
As India's premier luxury lifestyle platform, Tata CLiQ Luxury offers a superlative experience through a careful curation of brands, mindfully developed brand stores, luxury delivery and unboxing experiences designed to bring luxury shopping to the customer's doorstep, and personalised privilege programmes managed by attentive relationship managers.
All of this leads to an unparalleled shopping experience, stimulating shoppers to make their interactions with Tata CLiQ's products more salient.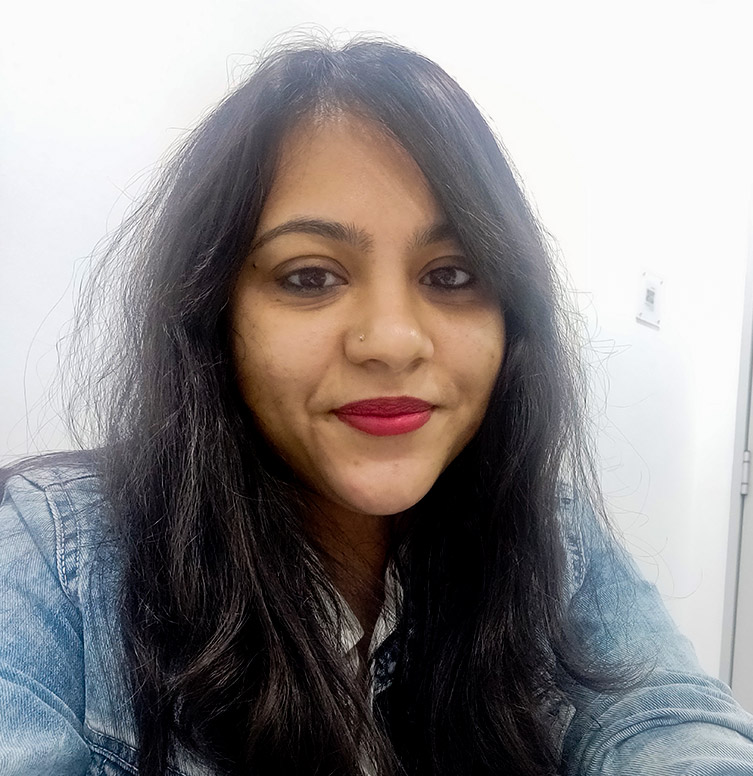 The author Mohua Das Gupta is head of Brand Marketing at Tata CLiQ Luxury.