November 2020 | 1522 words | 6-minute read
As one of the leading multicategory e-commerce retail brands in the country, Tata CLiQ is always looking to attract eyeballs, make a pitch, close a sale, and gain a follower — a multipronged marketing agenda that strengthens its brand positioning by creating a trusted marketplace for the discerning shopper. Hence, the team is constantly investing in building their marketing efficiency.
Six months back, Tata CLiQ found itself at the far end of 'emerging' when it undertook the digital marketing maturity model (DMM) diagnostic survey to evaluate its brand maturity level. "Of the four categories — nascent, emerging, connected and multi-moment — into which the survey typifies organisations, we were somewhere between 'emerging' and 'connected'," says Kishore Mardikar, chief marketing officer, Tata CLiQ, "which is good, but we aspire to move to be 'multi-moment'."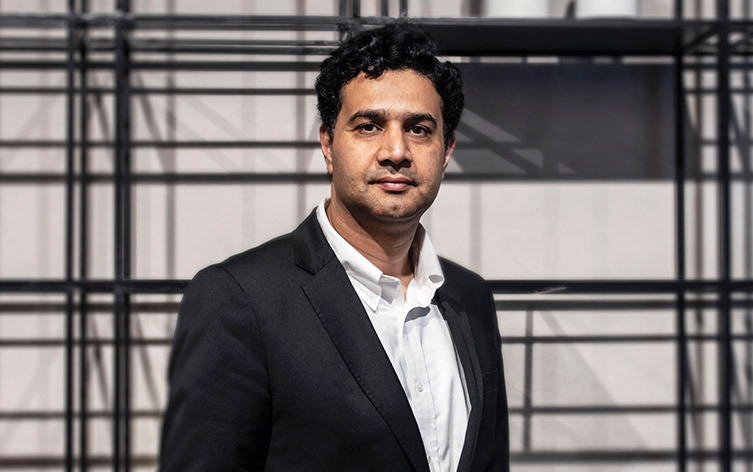 Our endeavour has always been to have meaningful conversations, not just transactions, with our consumers. And this journey of digital maturity is a step in that direction — rooted in digital marketing and rippling across the organisation. We are getting ready for the era of extreme personalisation." — Vikas Purohit
The full funnel approach
Tata CLiQ rejigged its marketing tools to engage with the customer as one continuous journey. Thus, the marketing efforts combined all of the upper-funnel campaigns to build awareness of the brand and create the pull; the middle-funnel campaigns designed to drive actions such as app installs, first shopping, and wishlisting; and the lower-funnel campaigns that close the sale with personalised marketing and recommendations.
This integrated approach does not view customers in different stages of buying but understands the context to plan an appropriate marketing intervention. This is especially true of the digital space, where customers experience myriad influences and impressions.
However, integrating the efforts requires a significant number of things such as data flow and coordination among teams and, more importantly, understanding the purpose of a non-intent buyer, who is browsing at a point in time, vis-à-vis a buyer with intent. "The entire process should be agile, efficient and seamless. The first thing we did was work on our audience and messaging," says Mr Mardikar.
Defining your audience
Traditionally, digital commerce sites adopt a spray-and-pray approach to market themselves where the number of messages and their reach become primary. However, Tata CLiQ has defined its own definition set for the target audience. For a retailer that is heavily defined by brands, Tata CLiQ makes a distinction between shoppers. "The brand conscious shoppers, who apply brands as their first filter and ignore the rest, are our target audience — the ones whom we can provide an authentic brand experience. The Tata group stands for trust. We want to leverage this trust, especially in this environment of open marketplaces, where anybody can become a seller and authenticity is often compromised," says Mr Mardikar.
Talking to the audience
Unlike traditional offline media platforms where communication is largely homogeneous, the digital medium allows personalised communications to a cohort of online shoppers. Tata CLiQ defines its audience by their demographic profile, shopping affinity, interests, and behaviour like the propensity to download the app, etc, that help the marketing team to create specific creatives. Tata CLiQ uses this as the guiding principle while developing and implementing the communication strategy across its digital ecosystem. The timing and frequency of campaigns are measured to understand 'how much is intriguing', 'what's interesting' and 'when it's annoying' to the audience.

"Finding the right content for every stage of the shopping journey is very important. Every piece of content gives us an opportunity to inspire or nudge the customer to take action," says Mr Mardikar.
Interestingly, Tata CLiQ doesn't believe in creating the 'sale is on' like content. One of the early adopters of content marketing through their online magazine Que, Tata CLiQ often brings out content relevant to customers at the discovery and exploration stage in the journey; this content is then marketed and showcased on platforms like Facebook and/or Google. Additionally, the focus on personalised and relevant content results in most large-scale campaigns at Tata CLiQ having about 10,000-15,000 creatives and medium-scale campaigns with 2000+ creative variants (including videos and social media posts).
Automating the DMM journey
Automation is the next big milestone in Tata CLiQ's DMM journey. Six months after defining its audience and integrating campaigns, Tata CLiQ is creating a central repository for data on audiences and a mechanism to share the knowledge across teams. It hopes to achieve this in the coming months so that it can provide its customers multi-moment experiences.
Tata CLiQ has been ticking all the right boxes of the DMM model and building capability towards a true multi-moment marketing company, as it builds its offerings like Tata CLiQ Luxury and more.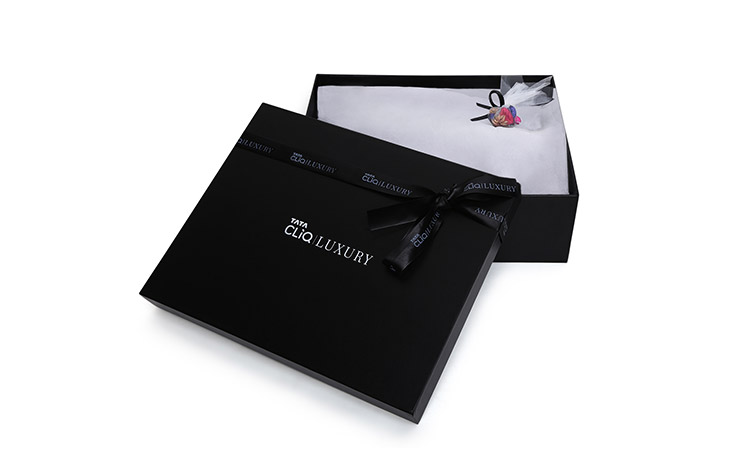 Recreating luxury online
Rina Shah and Gitanjali Saxena of Tata CLiQ Luxury share what it takes to be the number 1 online luxury store.
Why luxury?
This division was envisaged three years back, when there were no online luxury stores. Tata CLiQ Luxury aims to serve customers, looking for premium to luxury brands, with discerning choices. It is a niche market but nonetheless there is a demand; this is evident from the number of premium brands launched in India each year.
What's the challenge?
As these are high-ticket purchases, the customer expects a high level of authenticity and service. The fact that we come from the Tata group and work with and provide service directly from the brands, gives us an edge. We offer the same warranties a branded store offers.
Replacing the brick-and-mortar experience?

In India, the kind of real estate premium brands seek is limited. Moreover, the market size doesn't justify opening and store upkeep. Tata CLiQ Luxury offers these brands a pan-India coverage with dedicated online space. With 50% of the customer base coming from tier 2 and tier 3 cities, we offer a larger market for these brands. Our marketing and branding promise a high-end brand experience to the customers. The special Tata CLiQ Luxury app and website, designed to enhance customer experience, are our differentiators. Besides, we also ensure no fluctuations in price and adhere to the brand image and style. Brands have complete control on what and how they speak to their customers.
How do you replicate the brand narrative?

Our marketing strategy is about telling the brand story, not about discount and sales; it is about exploring and discovering what a brand can offer. Our strategy is aligned with the brands in an omnichannel format so that customers have the same experience whether they buy online or in a store. Even our communication and marketing is aligned with the brand's positioning and narrative. For example, we replicate the tonality or brand character, language and visual merchandising used by Mont Blanc in their stores. If Diesel is celebrating a global campaign, we repeat it on our website and social media.
While launching new categories, we do intervention projects where we pick up a category and co-create an exclusive range like we did for the Tata CLiQ Luxury Gourmet store or the Sneaker store. We also do trend projects as it helps us expand our offerings and understand our customers better.
Balancing global and local brands?
We make a clear demarcation between our global luxury line, including brands of foreign origin; and the Indian luxury line, which are brands with Indian heritage or craftsmanship but equally luxurious. For the customer also we have created two distinct journeys, as we believe that the two lines require a different look, feel and tonality.
While our global brand line has 150 brands, the IndiLuxe line has a host of home-grown brands — a mix of established designers and discovery labels — that are exclusive and rare. The line has sold dresses in the Rs 5,000 to Rs 15,000 price point and exclusivity comes from the fabric, handloom and the craft used. For the IndiLuxe line, we take the 'project' route to tell the craft's story to our customers. The shawl and apron projects are examples of it. Campaigns are structured to give the customers a chance to discover the brand's uniqueness and craftsmanship.
What's in store?
We want to move out of the wardrobe and enter the premium beauty segment. Besides, we are looking at introducing home and lifestyle as a category, as we believe that these categories will not only help to identify opportunities but also appeal to our customers.
Recreating the experience
For an online luxury retailer, our biggest challenge is making the buying experience real for our customers. And, Tata CLiQ Luxury's unboxing experience creates that magic moment. As all our products are delivered in a black leather box, customers love the packaging and many of them have shared their special unboxing experiences on social media platforms.
Tata CLiQ Luxury has also introduced a dedicated luxury customer service where a trained agent speaks the right language of the brands and handles customer queries effectively. We also have a centralised WhatsApp number for customer queries. Our aim is to create a paradisiac experience for the customer as if they are at a luxury store — CLiQ-ing away shopping!
—Sanghamitra Bhowmik