November 2020 | 1587 words | 6-minute read
With 1800 stores, 5 product lines and 17 brands across the country, the need to adopt digital was never a choice but an imperative for Titan, India's most recognised brand. Starting its digital transformation journey in 2016-17, Titan embraced every aspect of this transformation — digital operations and supply chain, machine learning (ML) to forecast procurement needs, artificial intelligence (AI) to predict trends, and an omnichannel network to increase customer delight.
"We started investing early in what the industry calls digital. We eliminated the distinction between digital and IT. Our systems today at Titan are one continuous integrated map. This allows us visibility of stock from manufacturing to supply chain to a product up on e-commerce to delivery. It is not just our stores but also our warehouses across the country that are integrated into the system," says Krishnan Venkateswaran, chief digital and information officer, Titan.
Seamless experience, anywhere, anytime
Titan's omnichannel retail network is an all-inclusive platform tying up every aspect of the customer journey. To be rolled out in parts over the next few years, it will allow customers a chance to browse the entire range of Titan products, look through integrated store inventory from across the country, create shortlists, reserve or order products, request a design or customise colour, request a gift wrap and pay online.
"We are not trying to compensate for the physical store. We are exploiting the power of digital to create these rather different and enjoyable consumer experiences. We seek to combine the best of the store with the best of digital. To this end, we have opened all the channels of communication with and for our customers," says Mr Venkateswaran.
"We eliminated the distinction between digital and IT. Our systems today at Titan are one continuous integrated map. This allows us visibility of stock from manufacturing to supply chain to a product up on e-commerce to delivery." — Krishnan Venkateswaran
The Covid-19 pandemic and the subsequent lockdown has accelerated digital adoption. Titan stores have opened shutters, but footfalls are still low. Further, the impulsive shopper, who would enter a store based on her or his mood has been replaced with a cautious one, who wishes to use their time at the store efficiently. Titan recognises these behavioural changes and now offers a video calling option wherein a sales manager at the store will showcase the merchandise either through WhatsApp or a video calling app or live chat. Customers can even shortlist products, and then book an appointment to visit the store to check out the shortlisted items. The store sanitises the products and keeps them ready for viewing. That's not all, Titan is also offering home display services where a salesperson visits the customer's home with the shortlisted merchandise.

Endless aisle
The omnichannel platform also makes Titan's Endless Aisle a reality, allowing customers to browse through the national inventory and order the latest pieces or mix-and-match from the inventory. For small stores with limited inventory, the Endless Aisle is a boon, as customers can now explore the entire inventory. This has resulted in increased average ticket size across small stores.
Titan's online channels, site and app have been enhanced using chatbots and augmented reality platforms that allow customers to try and buy from the comfort of their homes. For instance, a customer can try a pair of spectacles by uploading a photograph, compare different frames, send a photograph of a family member or friend to know what suits them best.
Welcoming hyper-personalisation
Widespread use of techniques such as personalised targeting, segmented messaging and recommendation systems are helping Titan deliver effective campaigns.
Listening to our customers, understanding their motivations and analysing their feedback are all aspects which help shape Titan's campaigns. Analytics and ML techniques are playing key roles in identifying the right customers, suggesting the right products and optimising the right content to deliver impactful campaigns.
With 18 million consumers, selecting the right customers to target, with the right product and at the right time for every campaign can be a major challenge. To address this challenge, Titan has built Prometheus, an automated model lifecycle management platform, to manage Titan's ML models.
Campaign models hosted in Prometheus enable Titan to target customers using propensity scores and leverage personalisation using segmentation models. "The machine learning models assign a propensity score to every customer. These propensity models help run campaigns far more efficiently for Titan. The automation aspect takes away a lot of burden from the modelling team, and hence we are able to spend more time on solving new challenges for our businesses," says Yashwanth Kumar, head of Analytics and Insight, Titan.
Prometheus is helping improve the annual Rs 800 crore revenue uplift currently being generated through campaigns. Titan is also using real-time recommendation systems by leveraging both online and offline data to make product suggestions at customer-facing applications.
Future will be more digital
In the coming months, Titan is piloting vending machines for Fastrack products. The machines will be installed at airports and customers can check online for the closest Titan vending machine, buy an item and pay for it. Customers will receive a five-digit code and can connect to the machine with their phone and pick up the product — a first of its kind in India.
Titan has many such innovative ideas to improve customer delight. The augmented reality experience allows customers to invite family and friends to join a shopping experience and help make a purchase decision in real time.
"Making this transition wasn't easy. There are inherent challenges in a multi-brand operation. This combination of physical product, digital experience and physical experience has taken some time to perfect and going ahead we hope to continue enhancing the digital buying experience," says Mr Venkateswaran.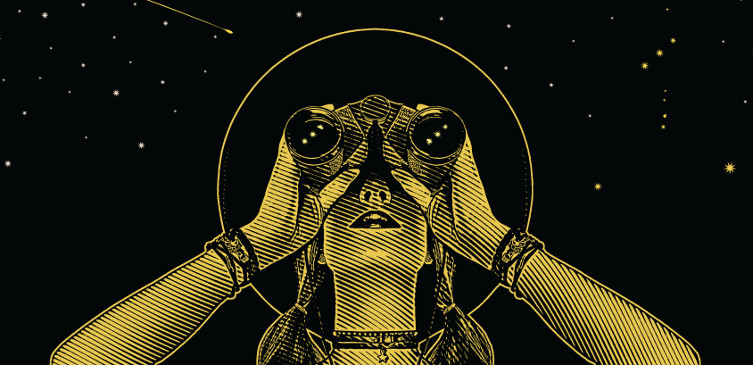 Forecasting and designing trends
Yashwanth K, head of Analytics and Insights, Titan, on what it takes to make the forecasting model relevant
Tell us a little about Titan's forecasting model?
Our first experiments with forecasting began about three years back when the head of Merchandising for the jewellery division requested us to explore the possibility of forecasting sale.
Forecasting for jewellery, however, is particularly difficult due to factors such as the seasonal nature of the business, high peaks during festive seasons, the effect of gold price on demand, and so on. The team took up the challenge and initiated pilot projects. After many iterations, experimentations and learnings, we were able to build a model with fairly good accuracy.
The success of this pilot helped build confidence with the merchandising team, and we were able to extend forecasting to other areas and applications across the company.
The current accuracy levels of most forecasting models is over 90 percent. We are now able to forecast at more granular levels. For instance, predicting store sales helps the retail team to set targets or predicting sale at the category or stock keeping unit level helps the merchandising team in inventory planning.
For the forecasting algorithms to give near accurate predictions, you have to input future event information, such as planned discount offers, marketing campaigns, new product lines, etc.
We have also repurposed the forecasting technique to predict the effect of planned interventions. For instance, we use forecasting techniques to compare sale impact of promotions such as 'gift with purchase' vs '20% discount'. In effect, we simulate such scenarios to determine the most efficient option from the return on investment perspective.
What are the guiding principles for this forecasting model?
The first principle for building a forecasting model is to acquire a thorough understanding of the forecasted metric. Stakeholder discussions and domain expert interviews are useful in identifying causal variables and underlying factors which need to be considered in creating the solution. Further, understanding the current heuristic or rule based methods gives valuable insights for building the model.
Next is about using an agile and iterative approach. Starting with small pilots and subsequently scaling up help to avoid potential rabbit holes. In our initial journey with jewellery, we started forecasting for a few categories, select stores before scaling up to forecast for all categories, all stores.
The third principle is about constantly measuring and analysing the performance of your forecasting models. No model can be permanently good. Many factors such as customer, environment, market and competition changes can affect prediction and lead to deteriorating model performance. It is therefore critical to frequently evaluate alternate approaches, experiment with new techniques and analyse errors to build newer, more accurate models. In the post-pandemic environment, we have had to completely rebuild our models due to significant changes in our customers, markets, and the economic situation, to deliver accurate results.
Can you tell us a little about Converge?
Converge is a tool built using cutting edge technologies. It uses AI and leverages a family of algorithms called generative adversarial networks to augment our designers' capabilities and create new watch forms, thereby providing inspiration to our designers. The underlying technology involves two connected neural networks: the generator (artist) and the discriminator (judge). The generator creates watch images and the discriminator evaluates whether the generated image meets watch design aesthetics. Hence the two inter-connected networks feed one another and, at the equilibrium, are able to imagine novel watch patterns.
The tool can also blend multiple watches intelligently into new designs. Currently, we are working on improvements and feature enhancements such as the capability to upload own designs to make this tool more effective.
In jewellery, we have deployed a style-transfer based approach, which can load the 'aesthetic' from everyday objects/textures and apply them to jewellery pieces.
—Sanghamitra Bhowmik