April 2021 | 2501 words | 9-minute read
The year 2020 will go down in the annals of history as unprecedented. For businesses, it meant adjusting to the restrictions imposed by the Covid-19 lockdown, coping with business downtime, adapting to new ways of doing things, implementing work-from-home, investing in digital technologies, and, most importantly, ensuring the well-being of employees and their families.
At the onset of the lockdown, while sales dwindled, revenues plunged and 100% work-from-home became the new norm, the team at Tata UniStore (hereafter referred to as Tata CLiQ) hit the ground running with a novel 'Network of Teams' concept rolled out in May 2020.
This organisation model enabled cross-functional teams deliver specific, strategic projects in 45 days based on innovations centred around the key areas of business improvement, futuristic goals, cultural identity, and employee development. Network of Teams resulted in many firsts, including the introduction of 4 new categories, 135+ new brands, several high-impact projects and the launch of an international store.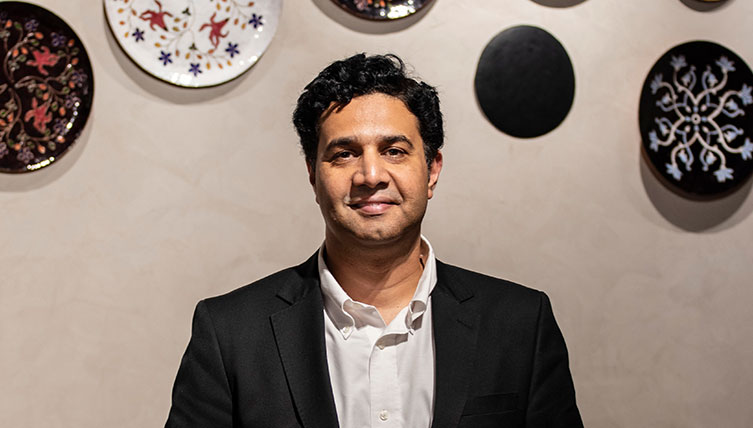 "With a belief that networks exist to solve customer problems and help improve efficiencies, we launched the Network of Teams."—Vikas Purohit, CEO, Tata CLiQ
Teams that dream
Network of Teams was an outcome of the challenges faced during the lockdown, particularly those related to team collaboration. The model gained impetus following the Employee Engagement survey in February 2020 and the annual Leadership 360-degree feedback, both validating the need for improved collaboration across the CLiQ organisation.
"With a belief that networks exist to solve customer problems and help improve efficiencies, we launched the Network of Teams. The model enables talent to increase their scope of performance by exploring new areas of interest, learning new skills and breaking silos to rally together as cross-functional teams, working at a regular cadence. It also serves as a platform for leadership to identify challenges and convert them into opportunities; at an advanced level, this model can be used to define an EVA (economic value added) for every member," states Vikas Purohit, CEO, Tata CLiQ.

Leaders at CLiQ donned the hats of network owners fuelling 45-day high-impact projects, thereby ensuring collaboration across all levels. The model fostered a culture of innovation, infusing high energy across teams working on business turnarounds and new business lines. 130+ employees worked across the Network of Teams and delivered 30+ projects in 45 days. The idea had an energising effect across the organisation, resulting in improved collaboration, innovation, people engagement and a growth in revenue. One of the teams in the 'Employees Network' created a framework to build best-in-class managers and was instrumental in building the sustainability roadmap of Tata CLiQ.
Network dynamics
Network size: Not < 4 or > 9 members
Membership: A member can work on 3 Networks at a time, with no hierarchy of grade
Timelines:
1 week to identify the purpose of the Network, constitute the team and get a Mentor to sign off
6 weeks to execute the project
Closure report: With impact, success, failures and next steps
QPS (click points): Points are assigned to Network Mentors on the impact and relative contribution
Rating: Network teams, Track Leads and Network Mentors are rated at the end of each track
Role of track lead:
Identify the opportunity, pitch the idea and get the track approved
Motivate the team and have biweekly reviews with the Network Mentor
Manage track timelines and escalate delays or issues to the Network Mentor
Sign off on project and team formation
Provide guidance to Track Lead and hold informal discussions with the Network
Sign off on Closure Report
Allocate and distribute QPs
Handover to the next mentor
While all projects reinforced growth by driving key business performance indicators, they also strengthened Tata CLiQ's five cultural pillars:
Customer and data obsession: Delivering essentials to customers during the pandemic and reinforcing the need to keep 'customer experience' at the forefront of all data-driven decision-making.
Fast and frugal: The organisation did more with less by utilising cross-functional bandwidth to execute innovative projects within 45 days.
Benchmark and better the best: The best-in-class managers framework and an in-house programme was created.
Fun and fulfilment: Highly engaged teams were encouraged to put their best foot forward to deliver projects within stringent timelines.
Meritocratic and caring: Collaboration across levels and functions.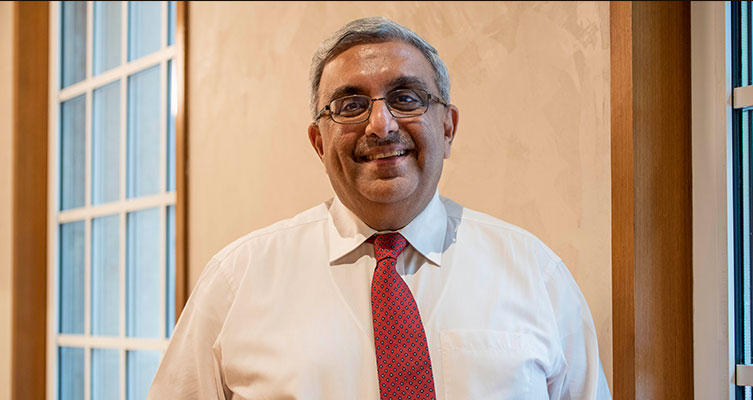 "We are constantly on the prowl to discover opportunities for improvement and raise the bar ever higher."—Behram Sabawala, Chief People Officer, Tata CLiQ
Network of Teams is used as a key tool in the objective assessment of Tata CLiQers (as the employees of Tata CLiQ call themselves), going beyond balanced scorecards and the analysis of achievements vs. targets. Behavioural assessments are conducted using a more objective 'Situation–Behaviour–Impact' model, considering quality participation in Network of Teams among other parameters.
"We are constantly on the prowl to discover opportunities for improvement and raise the bar ever higher, for we believe there will always be limitless opportunities for creative endeavour across the people space," says Behram Sabawala, chief people officer, Tata CLiQ.
International presence
Within two months of the launch of the Network of Teams, IndiLuxe International — the online portal for 50 curated brands across artisanal home and premium luxury Indian labels in womenswear, accessories and footwear — went live. This launch was the brainchild of a team that wished to take IndiLuxe to overseas customers. The challenges were many as the erstwhile Tata CLiQ Luxury platform did not have the capability to list products in foreign currencies at differential pricing, accept international pin codes, calculate separate shipping costs for international transactions, or even accept payments in foreign currency.
To get going, nine members worked simultaneously putting together a website with the PayPal payment gateway; creating a comprehensive e-catalogue; planning a robust digital marketing strategy; rolling out an efficient feedback and after-sales service mechanism; tying up with a reliable logistics partner; and implementing a just-in-time model, using existing warehouses to facilitate quality checks and paperwork before exporting the products. And all this was achieved in a record time of sixty days!
Global footprints
30% growth in revenue

Monthly visits and sessions to the website increased by 7%

6 geographies covered the USA, the UK, Malaysia, Singapore, Australia and the UAE
With the successful launch of IndiLuxe International, the focus is on reducing shipping time and order cancellations, lowering the estimated date of delivery through more backup city options for exports, improving conversions through better curation of the catalogue, scaling revenue, and lowering customer acquisition cost by rolling out campaigns in other countries.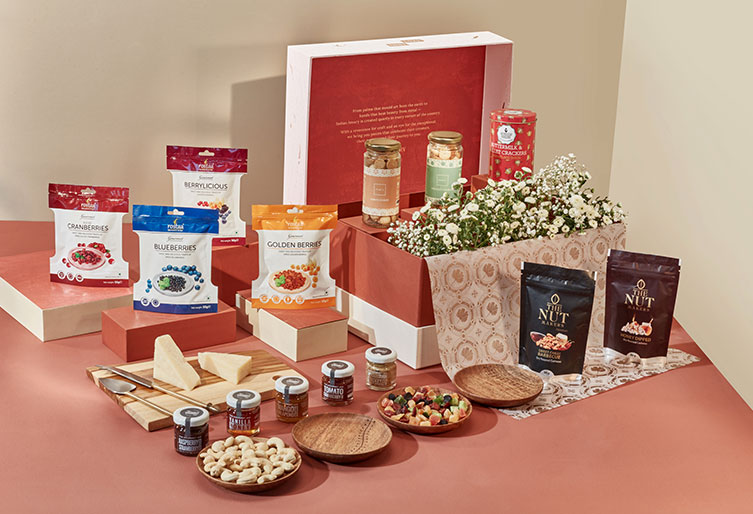 The essentials store
Primarily an omnichannel business, Tata CLiQ faced inventory issues as malls and partner stores were closed during the nationwide lockdown. This also had a domino effect on the company's operations and logistics. With the dwindling of discretionary purchases as fashion and footwear were no longer a priority for customers, the company needed to deploy a different strategy to turnaround business.
In the early days of lockdown, restrictions were imposed on the transportation of non-essential goods. For Tata CLiQ this meant introducing products that catered to their customers' immediate needs. Health and sanitisation being the need of the hour, the team lost no time to venture into the category of Essentials, offering masks, sanitisers, gloves, PPE (personal protective equipment) suits, digital thermometers and prescription eyewear among other products. This range of products now includes brands like 3M, Wildcraft, Fastrack, Louis Philippe and Allen Solly. Tata CLiQ has also partnered with Inzpera Healthsciences Ltd — a concept driven innovative health products company of Tata Industries for its Essentials store.
Foraying into this category proved to be value accretive for the organisation as it not only generated revenues of over Rs 2 crore within the first two months, with ~11,000 new customers added at zero cost, but also led to conversions with 22% of these customers making their second purchase in a non-essential category at a time when purchases were largely concentrated on essential goods.
The (s-t-r-e-t-c-h-e-d) fitness store
With the pandemic driving increased focus on health, Tata CLiQ's Fitness store needed to realign itself to this trend. The team expanded this category from fitness apparel and footwear to include fitness equipment such as yoga mats, dumbbells, weights, treadmills and more. A collaboration with Stryder Cycle Pvt Ltd, a wholly-owned subsidiary of Tata International Ltd and one of the leading bicycle brands in India, was also part of Tata CLiQ's expansion plan for this category.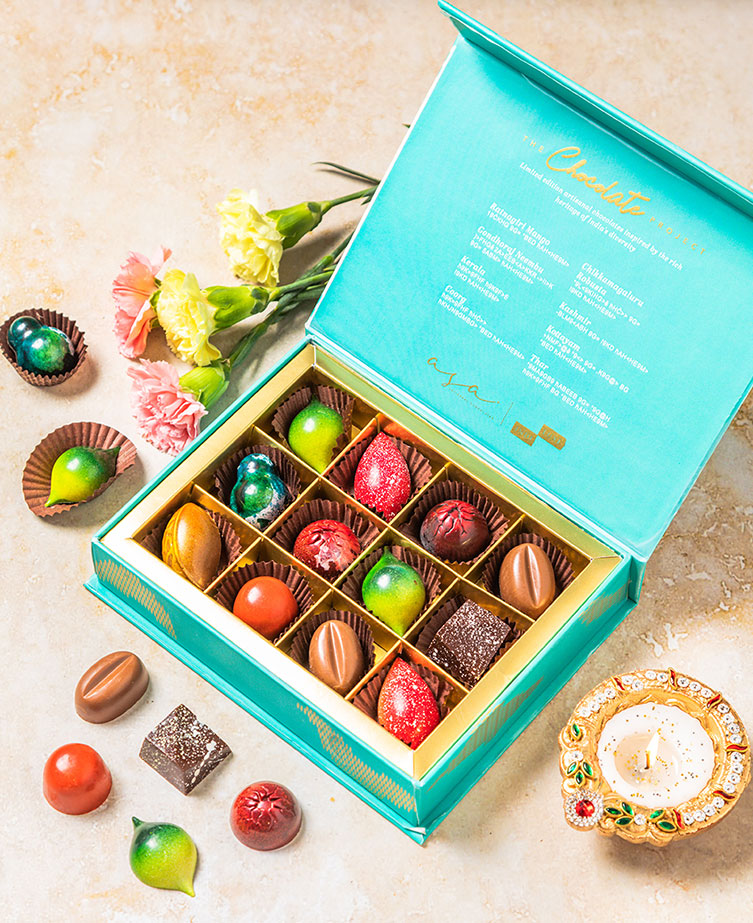 The gourmet store
With eateries shutdown and social distancing becoming de rigueur during the pandemic, the deprived die-hard foodies made a beeline for their kitchens to make meals and bought premium products or healthier options to satiate their food cravings.
Realising the potential of this category, in early July 2020, Tata CLiQ ventured into the food business with its Gourmet store, to cater to the needs of gastronomes. The store stocks 50 plus artisanal food brands that include farm-fresh produce, freshly ground gluten-free flours, handcrafted bean-to-bar chocolates, ancient grain cereals as well as artisanal cheeses, teas and Indian estate coffees among others. The company's partnership with Tata Consumer Products for its teas, coffees and healthy infusions and its collaboration with Tata Q for ready-to-eat foods has reaped rich benefits. Tata Q was Tata CLiQ's highest e-commerce partner recording 80+ lakh sales in May 2020. A number of premium gourmet brands including Davidoff coffees and juices from RAW Pressery have also made it to IndiLuxe's online pantry.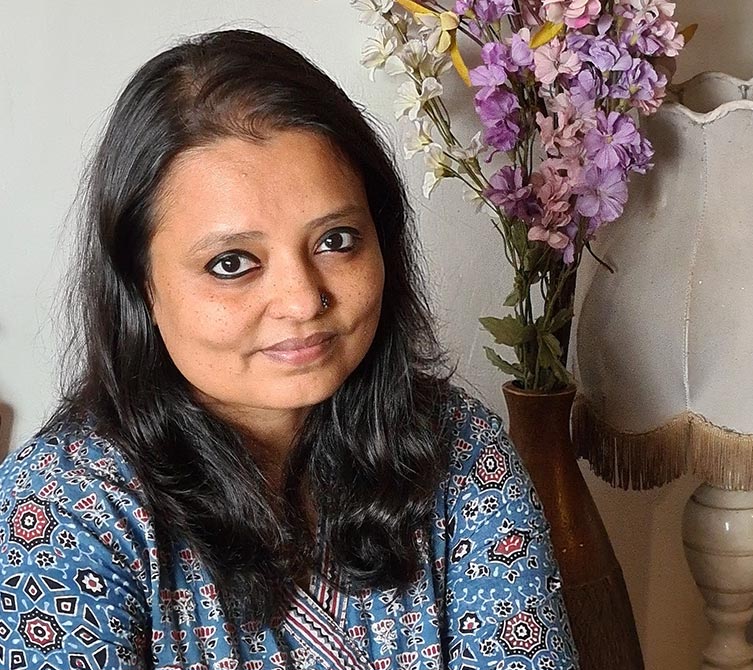 "There is a powerful synergy between the art of designing and cooking."—Rina Shah, Business Head, IndiLuxe
'The Apron Project' ushered in IndiLuxe's Gourmet store launch, establishing a unique collaboration with ten of India's most celebrated names in contemporary Indian fashion and design. Each designer was invited to create a limited edition apron that reflected the designer's unique sensibilities in aesthetics, craft and fabric. Priced at 5,000 per apron, 10 units of an apron crafted by each designer comprised the limited edition of the Apron Project.
"There is a powerful synergy between the art of designing and cooking. We were excited to collaborate with these exceptional designers who had created pieces of art. With the Apron Project, we were happy to see our discerning customers embrace their inner chef with élan, as they donned our aprons," says Rina Shah, business head, IndiLuxe.
The parfumerie
In April last year, Tata CLiQ Luxury launched Parfumerie in its luxury fragrances category, with a campaign — #ScentsForTheSenses — inspiring nostalgia by transporting perfume lovers to a fragrance they could instantly identify with like fresh paint, incense or a floral fragrance, reminding them of summer evenings spent at grandma's. The campaign aimed at rekindling fond memories. The Parfumerie has recorded a steady growth in revenue with perfumes making for the perfect gifts.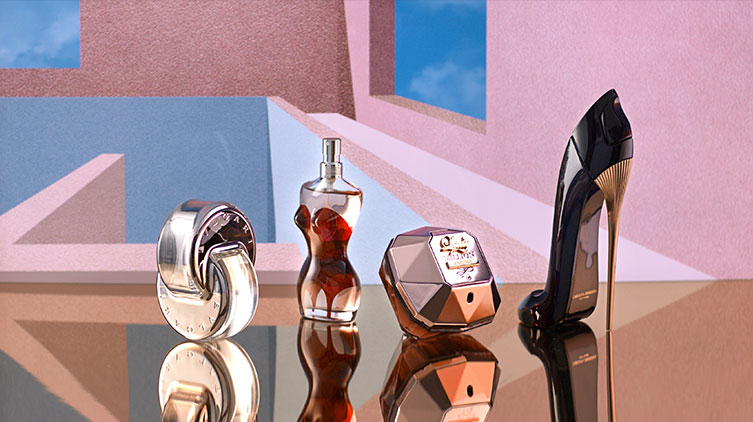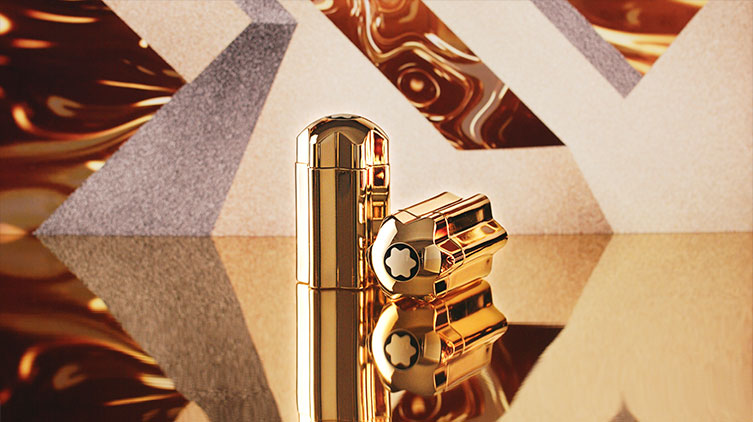 The sneaker store
In July 2020, Tata CLiQ Luxury launched its Sneaker store, showcasing a line-up of brands that reflect the firm entrenchment of sneaker culture in mainstream menswear and womenswear. The curated collection includes styles from big name athleisure and high fashion labels. The Sneaker store collaborated with Mohit Rai, celebrity stylist and self-confessed sneakerhead, to curate his Sneaker Board that showcases what's trending, what's new and the right pair of sneakers for every occasion.
"At Tata CLiQ Luxury, we endeavour to cater to the unique requirements of our customers and elevate their shopping experience with our on-trend curation and a promise of authenticity. With the opening of this new luxury offering in the sneaker domain, we look forward to offering sneakerheads a unique catalogue of athleisure and high fashion brands," says Gitanjali Saxena, head, Global Luxury, Tata CLiQ.
Joining the brandwagon
2020 was a year of multiple brand launches and partnerships at Tata CLiQ, with brand assortments tripling. Several brands which didn't have an online presence, entered into an exclusive tie-up with CLiQ. 135+ new brands were launched across categories — Aldo, GAP, Mothercare, Tupperware, Bally, Paul Smith, Replay, Onitsuka Tiger, Guess, Desigual, Swarovski, Lladro, Vero Moda, American Eagle, Jack & Jones, Forever 21, Le Cresuet, TWG Tea, Costa Coffee, to name a few. Brands like Adidas Originals and Reebok were onboarded. A notable achievement for Tata CLiQ is that it is the only omnichannel partner for Reebok in India and for Nike in the world.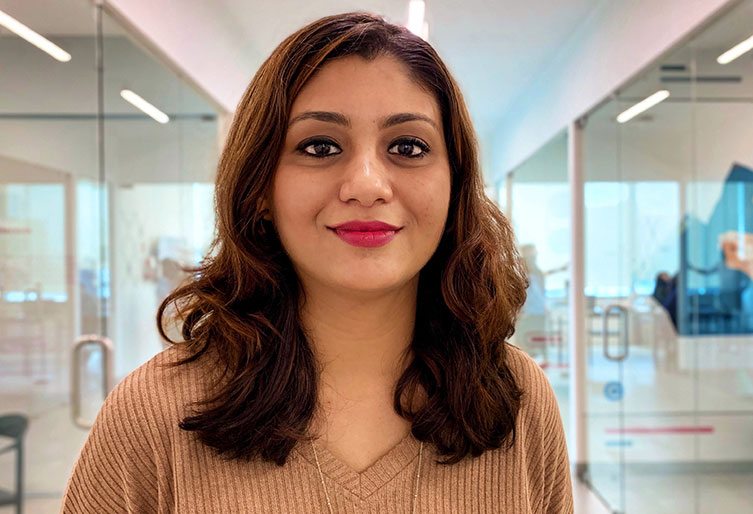 "We endeavour to cater to the unique requirements of our customers and elevate their shopping experience with our on-trend curation and a promise of authenticity."—Gitanjali Saxena, Head, Global Luxury - Tata CLiQ
CLiQ cares
As with most businesses, Covid-19's onslaught saw Tata CLiQ's daily active users decline by almost 60%. Yet the company decided to put its customers first by allaying their fears and anxieties related to the pandemic through an effective communication plan, which resulted in the rise of the e-commerce firm's dormant customer base.
As a first step, the homepage messaging was changed from offers, brands and categories to customer/viewer engagement. The prime position on the homepage was replaced by a message urging viewers to stay safe. Tata CLiQ collaborated with Tata Health — Tata Industries' integrated digital health platform for online health consultation and management. A chatbot on the homepage enabled visitors to get free consultation from doctors on the Tata Health panel and even have their Covid-19 related queries addressed. A special page was added on the steps taken by Tata CLiQ to ensure employee and customer safety, with content curated on the lockdown and the dos and don'ts on work-from-home.
App engagement and visitor retention
The Editor's Corner on the Tata CLiQ website was revamped and renamed Que, where stories were published for the benefit of viewers, and a gaming zone was added for customers to engage in fun activities.
These engagements and activities helped arrest uninstalls of the app. Although organic installs had stagnated and paid installs discontinued, a conscious decision was taken to change CTAs (call to action) from 'Shop' to 'Explore' to enable customers create a wish list for a future purchase. On-demand products like masks, ready-to-eat food, fitness equipment, trimmers and laptops were prominently displayed, facilitating customers to make these critical purchases.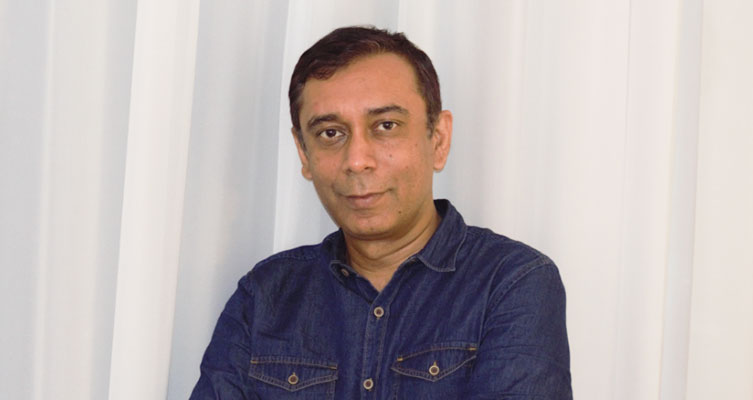 "We were agile in changing our communication strategy during the lockdown."—Kishore Mardikar, Chief Marketing Officer, Tata CLiQ
And what was really special was the availability of live music concerts from the National Centre for the Performing Arts (NCPA), Mumbai, on the CLiQ homepage — the ideal therapeutic offering in these stressful times.
The changes in the communication and marketing strategy increased the average time spent on the CLiQ website by 29% compared to the pre-Covid days.
"We were agile in changing our communication strategy during the lockdown. The objective shifted from enabling customers to purchase to engaging visitors on our app. All our marketing channels focused on delivering content that was informative, educative and entertaining," says Kishore Mardikar, chief marketing officer, Tata CLiQ.
More power to the CLiQue
With the worst of the pandemic behind us and efforts to make the world Covid-free with the biggest vaccination campaign underway across the globe, Tata CLiQ's recurring 45-day projects, under the Network of Teams, will continue to foster innovation, resolve business challenges, launch new categories, enter into new businesses, improve customer experience and enhance stakeholder value.
—Farah Dada