March 2020 | 702 words | 3-minute read
The retail industry is in a state of turmoil. Every day we hear stories about store closures, dismal earnings, CXO exits and forecast of a retail apocalypse.
For an industry considered the front runner in digital adoption, it is worth pondering as to why it has still not emerged from the crisis. In the last few years, despite the focus on digital transformation, fundamental challenges continue to plague the industry.
Harnessing abundance
There is an urgent need in retail for a tectonic shift in the way of doing business — the algorithmic way. The retail industry employs a large number of associates, owns vast real estate and manages large supply chain networks; and, most importantly, touches every consumer who leaves breadcrumbs everywhere resulting in massive data sets — customer data, product data, behavioural data, basket data, etc.
This veritable gold mine offers immense opportunity for creating game-changing differentiation. However, the biggest barrier to becoming a responsive enterprise is data residing in silos, with most departments relying on instinct rather than data for driving strategic decisions.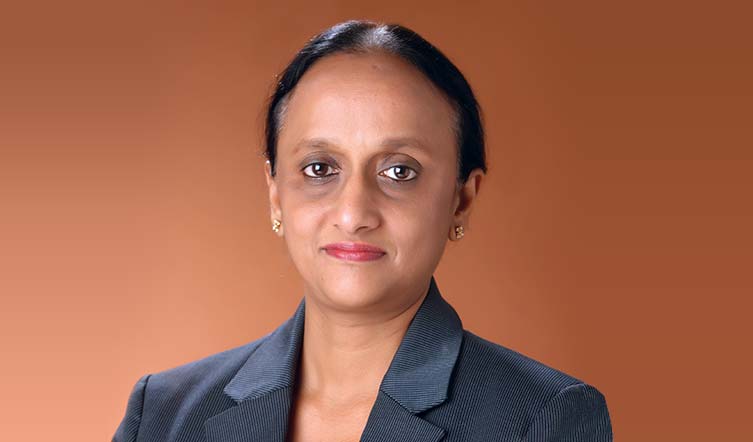 On the contrary, companies like Amazon and Alibaba are largely run on machines/algorithms, leaving the uninitiated trailing behind, struggling to match the dexterity, speed and agility of these digital natives.
Data and algorithms encompassed in technologies like artificial intelligence (AI), machine learning, Internet of Things and Blockchain will change every aspect of business. Real transformation will happen when algorithmic retailing is applied beyond personalisation and customer service to other core areas like supply chain and logistics, buying and merchandising, fashion retail and store operations.

In the fashion value chain, technologies like computer vision offer tremendous potential to reimagine every process — identifying trends; curating a hyper-localised product range for each store by using rich product attributes, which are extracted using computer vision very similar to how a human eye would observe an outfit; driving personalisation in real time; and preempting returns.
Retailers are using video analytics to detect fraud and check the efficacy of store operations, and sensors to monitor quality of perishables. Advanced predictive algorithms are suggesting next best action to store associates, and robots are stepping in for stock counting.Traditional retailers stand a chance only if they leverage the power of big data and algorithms to run their business, where machines are given the 'first right of refusal'. At TCS we call this Algo Retail™.
The journey to an algorithmic enterprise
Algo Retail™ draws on our deep expertise in the retail industry and helps retailers harness the power of data and insights, thereby unlocking exponential value.
The journey begins by selecting the right use cases and identifying opportunities for value creation. The Algo Retail™ playbook helps to identify how and where to intercept the value chain with algorithmic interventions — automating repetitive and sequential tasks for efficiency and agility; infusing machine intelligence into retail processes, thereby augmenting human intelligence; and finally making processes fully autonomous by using algorithms to mimic human intelligence.
The curating engine
Retailers across the globe have adopted Algo Retail™ for driving value in their businesses.
A leading fashion retailer shortened the 'Ramp-to-Rack' cycle by 50% with AI based item matching and price negotiation.

A leading general merchandise retailer employed hyper localisation to remodel 4000 stores, thereby achieving 100 BPS (basis points) margin improvement. This was done by harnessing the power of big data analytics, using TCS Optumera™.

Preemptive AI powered pricing solution has helped a leading specialty retailer adopt real-time pricing strategies for 17 million products, computing thousands of features to realise a 70 BPS margin gain while saving price spirals.
Harmony in coexistence
Retailers must realise that they can become future proof by ensuring that humans and machines coexist in harmony, with machines significantly amplifying and augmenting human ingenuity.
Retailers using data powered algorithmic retail are winning by focusing on the big picture and by leveraging the interplay of art and science to reimagine the entire value chain through automation and intelligence.
The author, Rajashree R, leads Retail Strategic Initiatives, Products and Innovation for TCS globally. She is the author of Algo Retail™, a path breaking industry framework used as a guide by retailers. She leads TCS' Retail Research and Innovation Lab.