October 2019 | 670 words | 3-minute read
Do you remember the days of roaming charges on mobile phones? Or the days when it took an entire day to download a song? Or when entertainment meant waiting the entire week to watch Mahabharat on Doordarshan channel on Sunday mornings?

This is not about taking a trip down memory lane. This is about underscoring the progress that every facet of our life has made in the digital era. From GSM to 4G, from kirana (brick-and-mortar) stores to Amazon and Flipkart, from Doordarshan to Netflix, every aspect of our lives has undergone a sea of innovation. We believe, however, that the education sector is trailing behind, and we must upgrade our education system.
The generation of learners today is very different. They have a short attention span, but they have the ability to handle five devices simultaneously. They can dig out information at the click of a button, and thus information is not really for us to provide. What we can provide, though, is an enhanced learning experience. The age-old system of a professor delivering lectures to a class of students just does not work anymore! And that is where TCS iON identified a huge opportunity.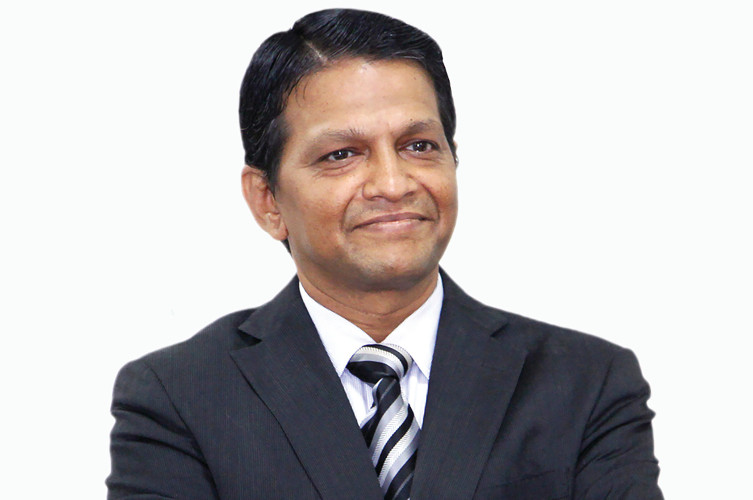 Rejig education administration
A structured, well-planned learning experience stems from the education administration. It is therefore imperative that we streamline this first. The numerous processes of admission, grading, promotion, hostel, library, student affairs, transportation, staff management, etc are still being dealt with manually in most institutions.
TCS iON's Digital Campus solution is focused on reimagining the processes linking the students, teachers and administrators in the education ecosystem. This makes campus administration more straightforward and less time-consuming. This ensures that teachers and professors are more involved in developing the right learning culture. The solution also redefines students' experience in interacting with the campus and administration.
Reimagine learning
Learning experience is integral to the education ecosystem. TCS iON aims to provide the learner with a superior learning experience through data-driven analytics and personalised learning solutions. Towards this, we decided to flip the prevalent pedagogy. Instead of forcing a blanket-learning system on all kinds of learners, we decided to identify the learners' interest areas, their strengths and their pain-points and address them through a personalised learning solution that is specific to individual interests and needs.
To bring about this change, we did three things. First, we consciously shifted focus from 'management of learning' to 'management of the experience of learning'. We focused on providing a set of capabilities — learn with peers, access to social features — to assess learners' preparedness and make learning an enjoyable experience. Today, we are moving into providing learning content that is more engaging, interactive, gamified and even hands-on.
The second step was to curate relevant and high-quality content and build a completely digital, self-sufficient content market place, accessible anytime, anywhere.
Lastly, we built a set of learning services, under the brand of 'Life Long Learning', to provide learners the opportunity to explore curated content in multiple modes.
Reshape assessment
At TCS iON, we realised early the need to reimagine the traditional assessment system. We successfully brought about a paradigm shift in this sector by replacing the pen-and-paper format with a digital solution. The key advantage of digital assessments is increased transparency and a systematic process, which is secure and scalable. Password protection, individual access control and advanced encryption and decryption ensure increased credibility and prevent paper leakage. It eliminates the logistics of physically transporting and storing question papers and answer sheets, as well as saves evaluators' time travelling to evaluation centres. Distribution of hall tickets has been digitised and biometric verification ensures that there is no impersonation.
Although a lot remains to be done in the education sector, TCS iON digital offers several platform-based learning solutions that understand the needs of today's learners and facilitate overall development and progress in the education ecosystem.
Venguswamy Ramaswamy was instrumental in setting up the strategic business unit and driving domain solutions relevant to education, manufacturing and recruitment boards among others.