September 2019 | 1635 words | 6-minute read
Recruitment and onboarding, the yin and yang of human resources (HR) functions, have always worked in tandem. Adding the digitisation mix to this has upped the game, making them a power couple, with the ability to reach a wider audience. It has also led to sharpening talent search and, in turn, creating effective employee value proposition (EVP) among employees and potential recruits.

From hacking contests to digital onboarding to employee apps — the digitisation of HR functions has revolutionised the workplace. And riding this wave of change is our homegrown software major Tata Consultancy Services (TCS), which recently democratised its campus hiring process with the National Qualifier Test (NQT), an online campus hiring initiative. NQT — using TCS iON, a digital assessment platform — aims to identify the brightest, most talented engineers for multi-skilled, multi-functional roles in Agile programs (called TCS Ninjas). It registered over 2.8 lakh registrations across 100 cities in 24 states.
Prior to this, TCS like all other IT majors, partnered with engineering colleges to spot and recruit talent. Venguswamy Ramaswamy, global head, TCS iON, says, "This platform has helped TCS reimagine the recruitment process. Previously, the end-to-end campus recruitment process would take several weeks, but this platform has shrunk the process to just two days and allows us to spot young talent from across the country."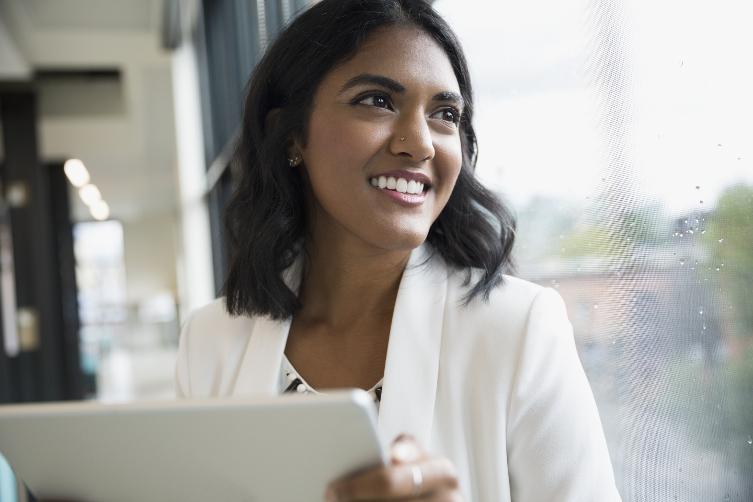 Play at work
Being a technology giant made it imperative or, perhaps, natural for the company to leverage technology for its various processes. Although in parts, TCS has been digitising its campus hiring for the past 6 years and even gamifying its hiring through contests on its student portal — Campus Commune. The portal has contests like CodeVita (on global programming), EngiNX (on engineering, design and innovation, themed around IoT), HackQuest (on ethical hacking), EnQuode (on quality engineering), and InfraMind (on IT infrastructure with a focus on cloud computing and automation). The contests allow students to showcase their skills in specific areas of technology and business units to identify the required skill sets.
At TCS the entry-level onboarding process has been gamified, using TCS' Digital Learning program called Xplore, making it a seamless and transparent experience with the sequence of onboarding being a function of one's score.
"Technology has been central to our HR process. Right from creating the online application form to distributing offer letters and monitoring the learning curve of the offered candidates — all activities are captured in the system. The interview process, too, is almost paperless. This helps create a candidate's digital footprint and a database for future hiring activities," says Krish Ganesan, vice president & global head of talent acquisition in TCS, adding, "Technology allows us to optimise time, resources and our reach by simplifying and automating repetitive tasks."
Tata Global Beverages Limited (TGB) has gamified its global induction platform. The First Sip platform enables recruits to connect, engage and learn not only about TGB but also about the Tata group at their own pace. Designed in-house, the customised programme leverages gamification technology with points and badges to encourage completion.
With a fresh energised look to ensure that employees enjoy the experience, First Sip uses videos and flipbooks, keeping the content short and eliminating large format documents. "First Sip plays an instrumental role in creating a positive onboarding experience as employees can go through the modules at their convenience and are able to relook at any of the modules if they need to refresh their learning. Additionally, the gamified platform enables easy navigation and assigns points and badges for each completed lesson, and the portal celebrates employees who have the highest score – making it fun and interesting," says Harshita Bhat, manager, global human resources, TGB.
Communicating right
Tata Power, India's largest integrated power company that's fast evolving and moving from 'few locations, large manpower at each' to 'many locations, small manpower at each' model, acknowledges that technology is pivotal at each stage from recruitment to onboarding.
The recruitment process follows two avenues — lateral recruitment and entry level recruitment. It involves sourcing relevant profiles from various forums both internal and external. Almost all these processes are driven using technology. "One can have a state-of-the-art employee value proposition but communicating it and creating a wholesome employee experience can only be delivered using technology. Technology can help bridge the gap," says Jaishree Charan, lead – program management & analytics, Tata Power.
Going ahead, the company plans to adopt new technologies, use gamification, virtual reality and augmented reality as part of its recruitment and onboarding process. However, the in-person sessions, which help employees understand the rich legacy of the group will continue. "Experiencing tech and ease of formalities is one aspect, but we try to humanise their experience through various in-person sessions, as often our new members come out of these sessions with a sense of pride and responsibility," says Ms Charan.
Tata Chemicals too has embedded its values of excellence, care and passion within its HR operations and processes. The approach is to provide significant opportunities for internal talent to take on newer roles and, for this, they have Shine+ their internal job portal, which allows employees to refer suitable candidates for consideration. While the selection process is offline, all the ancillary requirements and processes are just a click away.
The company has also been training hiring managers so that they are better equipped to conduct the process and assess the candidate's fitness for the role in as non-judgemental a way as possible.
"Every stage of the hiring process is a key touchpoint of the candidate with the company and shapes his or her perception about the organisation. Therefore, it is very important to use these touch points as 'employer-brand' building opportunities and ensure both line managers and the HR/Admin teams work together to give an overall positive experience to the candidate. In today's world of social media, one bad experience or slip up could get easily amplified denting the 'employer-brand' quite significantly," says R Nanda, chief human resources officer (CHRO), Tata Chemicals.
Taking the leap
Tata Consulting Engineers (TCE), which designs and delivers best-in-class engineering projects across the world, has a robust Young Engineers Development Programme (YEDP) that recruits engineers from campuses and offers a year-long structured learning and development programme before absorbing them into TCE.
Currently, YEDP adopts a blended approach of classroom learning, e-learning and mentorship, along with emphasis on hands-on site training. While the programme commences with a mix of customised project management and industry-specific trainings, recruits are given live model projects, where they assume multiple roles such as designer and project manager that are a part of the project lifecycle.
Keeping in mind the emerging industry landscape, training sessions of the YEDP have been refurbished. "The content is adapted to the dynamic business needs and focuses on digital engineering that covers training on high-end applications and tools such as 3D, 4D and BIM," says Nidhi Mehandiratta, HR, talent management learning and development, TCE.
At Tata Steel, too, there has been a paradigm shift with mass recruitment, assessments of domain knowledge, behavioural assessment and interviews all moving online. "Even our traditional classroom training methodology has been replaced by a blended learning approach with some modules imparted by e-learning modules exclusively," says Atrayee Sarkar, chief group human resources, Tata Steel. The steel major has developed a customised system for onboarding and is in the process of implementing a cloud-based talent management suite that will include an integrated recruitment and onboarding platform. They are also testing chatbots for their HR policies.
A mix of both
Technology is undeniably disrupting all industries. Titan — with employees spread across retail, manufacturing, sales & marketing and support functions — recruits through multiple channels. From walk-in interviews to campus recruitment to LinkedIn referrals to online job portals to top hiring consultants for niche business segments — Mont Blanc, Zoya, Taneira and Skinn — Titan has successfully married technology and personal touch.
One of the key elements in this journey is the use of technology. Titan's My Compass app covers all aspects of the onboarding induction process such as payroll formalities, documentation and background, medical checks, attendance regularisation and employee discount coupons among others, making the various mandatory administrative formalities a wonderful employee experience.
"We embraced technology so as to bring in higher efficiencies. However, our EVP lies in the personal connect that employees and leaders enjoy within the ecosystem," says R Rajnarayan, senior vice president and CHRO, Titan. Employees get an opportunity to visit Titan's manufacturing facilities and retail stores, and are welcomed by the leadership team. They engage with CXOs over coffee sessions and meet with their teams over lunch. Recruits thus get to experience Titan's friendly open and caring environment through first-hand interactions with senior management, a structured induction programme and goal setting exercise for the year."
Technology is thus, a means to further strengthen this relationship. Rajnarayan adds, "We have introduced mobile apps, chatbots, a dedicated helpdesk, to ensure greater efficiency and further strengthen the connect with people. The key is striking the right balance between these technology enablers and a personalised approach."
The employee onboarding process at The Indian Hotels Company Limited (IHCL) branded as Taj Swagat, although an on-ground training, has a digitised component too. The Virtual Assessment Centre has benchmark competencies for recruits and behaviours evaluation system, which has been customised to correlate with IHCL's competencies and requirements for management trainees. The assessment centre has multiple exercises, including psychometric tests and cognitive ability tests, which have been gamified to make the assessment process interesting and fun. The hospitality business, however, continues to reinforce the need for a personal touch, and the induction programme continues to emphasise on shop-floor training and guest interaction.
As companies continue putting a high value on EVP, the need to find the right balance of online processes and real-life training has never been more urgent; and Tata companies are making this transition slowly but steadily.
—Namrata Narasimhan & Sanghamitra Bhowmik