May 2021 | 1367 words | 5-minute read
A curious term made its appearance in the middle of 2020, seeking to explain the increased sales volumes of luxury goods in economies that were gradually opening up after the Covid-19 lockdowns — 'revenge shopping'.
Following months of gloom, people were looking forward to compensating for the pandemic-induced confinement by indulging themselves. And 'revenge consumption' was the response, with a spurt in demand for luxury experiences as well.
To add to this phenomenon, increased liquidity — thanks to fiscal action by various governments and the subsequent rise in wealth — enabled the availability of disposable income among the affluent.
Adds Adrian Terron, head of Customer Centricity, Tata Sons, "Combine this with effervescence of pent up demand, a throng of sales even for luxury brands; and you have the perfect conditions to funnel the savings from the foreign holidays many affluent consumers have had to forego. The result is likely to be an unprecedented rise in luxury consumption."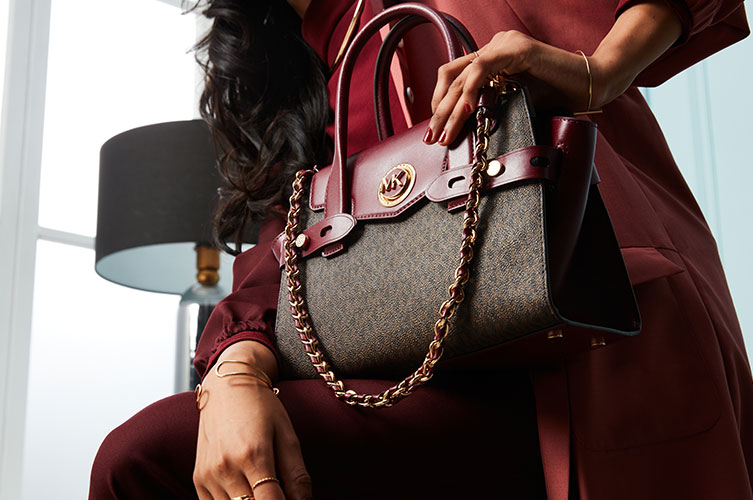 Many Tata companies were able to foresee this trend and respond quickly. For example, Tata CLiQ, the group's flagship e-commerce venture saw a substantial rise in their luxury sections; so did the Indian Hotels Company Ltd (IHCL) for luxurious experiences and Tata Realty and Infrastructure Ltd (TRIL) for a spurt in enquiries and fulfilment for their high-end properties.
Tata CLiQ: Online luxury
Tata CLiQ has positioned itself as a branded online shopping portal ever since its inception. Although the luxury online experience was not new, things accelerated after the lockdown. The demand for luxury offerings — including Indiluxe, the India-made luxury product section — grew 150% more than mid-tier merchandise.
"Several indicators showed growing interest in the luxury segment. Product views per visit grew four times, dwell time doubled, more items were being added to the cart and the average ticket size rose. Of course, we witnessed disruption during the extreme lockdown early during the pandemic, but once we started opening up, there has been a distinct growth spurt. The luxury part of the business grew 150% and has shown consistent growth since then," remarks Gitanjali Saxena, business head, Global Luxury, Tata CLiQ Luxury.
Interestingly, over 80% of high-end luxury — which indicates merchandise in excess of 5 lakh per item came from non-metros. "There were orders that came in from tier-2 cities like Asansol in West Bengal or from those in Haryana and other parts of the country. Sometimes, we had to find out where these place are," adds Ms Saxena.
Almona Bhatia, chief strategy officer, Tata CLiQ Luxury, says, "This trend wasn't really surprising. People were feeling trapped at home with little hope of travel or experiential shopping. You couldn't even visit the large cities or malls. And there we were, a trusted Tata brand, with an excellent and authentic curation of luxury goods. We also created a differentiated online user experience — the app and the website design are not your normal online marketplace. We were primed for the affluent revenge shopper who was looking for luxury."
Tata CLiQ Luxury also saw a significant growth in luxury linen, tableware and cutlery with several high-end Indian brands being purchased online. "The affluent couldn't go on holidays or even to a fine restaurant to eat. So why not create that atmosphere at home?" says Ms Bhatia.
People were not only indulging themselves but were also gifting more generously. The travel disruption meant social visiting was off the menu, so gifting became a significant part of this trend. Luxury t-shirts, handbags and watches became popular, with the white-gloved treatment enhancing the overall experience. "We have specially-crafted black boxes that are used for packaging. For high-end merchandise, there is the option of a liveried chauffeur, driving a Tata Nexon, delivering the gift," says Ms Saxena, adding, "This way consumers could experience five-star shopping at their doorstep."
IHCL: Drives, staycations and indulgences
IHCL saw similar trends manifesting in the travel and hospitality sector. Before the pandemic, the bulk of the travel industry served business and corporate needs. After the pandemic, business travel dipped sharply. However, leisure travel rebounded, with a growing demand for unique, safe and offbeat locations and experiences.
One of the growing trends is driving down to holiday destinations within India; it means getting away from home yet avoiding airports and public spaces. While many travellers tried out destinations closer to home, the more adventurous went farther to places such as Goa, Rajasthan, Kerala, Uttarakhand and Karnataka, all of which saw a rise in demand. The Taj's 4D travel offering caters to both these needs — the shorter, quicker getaway and the longer, more relaxed and adventurous one. The 4D travel experience is popular with guests who are looking for the exclusive and luxurious experience, but without compromising on hygiene and safety.
The premium homestay market in India is also witnessing a steady growth as travellers look for more exclusive and immersive experiences. Moreover, reports indicate that over 70 percent people prefer longer holidays ranging from a week to 10 days. Homestays gives travellers an opportunity to bond together in beautiful private bungalows and villas at unique locations, while experiencing authentic local culture and heritage — even as they maintain personal hygiene and practise social distancing. Increasingly popular are the heritage bungalows by IHCL's amã Stays & Trails across locations like Goa, Coorg, Chikmagalur, Kodaikanal, Madh Island, Lonavala and others.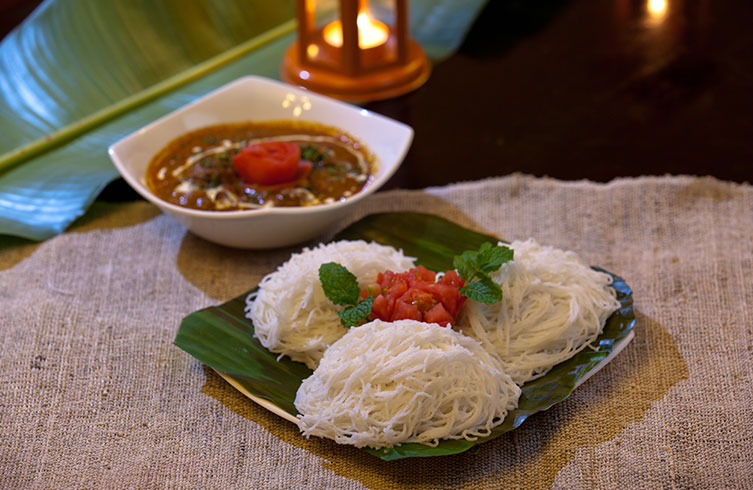 On the other end of the spectrum, the staycation — where vacationers not only prefer to stay put in their city of residence but also indulge in a luxurious residential experience — is just as popular at IHCL's city hotels across Mumbai, Bengaluru, Delhi, Kolkata and other large cities.
Another trend was the demand for combining work and pleasure — to escape from the prolonged pandemic-triggered confinement at home and to rejuvenate in mind, body and spirit, even while continuing to work. For this, Taj has the bizcation offering — good Wi-Fi connection and work desks in the room, which facilitate guests to work in luxurious settings while socially distancing themselves.
TRIL: Luxurious abodes
Not just temporary indulgent holidays or vacations, the affluent are seeking more permanent luxurious abodes. 
The pandemic made work-from-home (WFH) a necessity, and many found that it enhanced productivity, physical and mental well-being. Therefore, the demand for more spacious and luxurious housing and holiday homes saw a spike during the pandemic.
Properties that are based in great locations yet close to the metros are witnessing higher demand, like Tata Housing's Myst which overlooks the Himalayan foothills in Kasauli, Himachal Pradesh; Prive in Lonavala, Maharashtra; and Rio De Goa at Dabolim, Goa.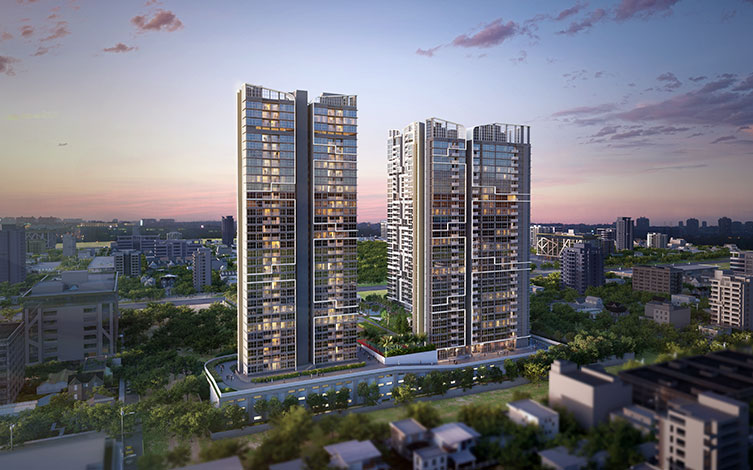 Myst recorded over 345% increase in revenue and 86% increase in enquiries during the pandemic as compared to the previous year, while Prive recorded over 100% increase in revenue as compared to the last financial year. A significant portion of Myst has been sold out and Tata Housing plans to introduce fresh inventory at the same site shortly, to keep up with the demand. Rio De Goa has also been gaining traction as a vacation and second home with rising interest from Mumbai.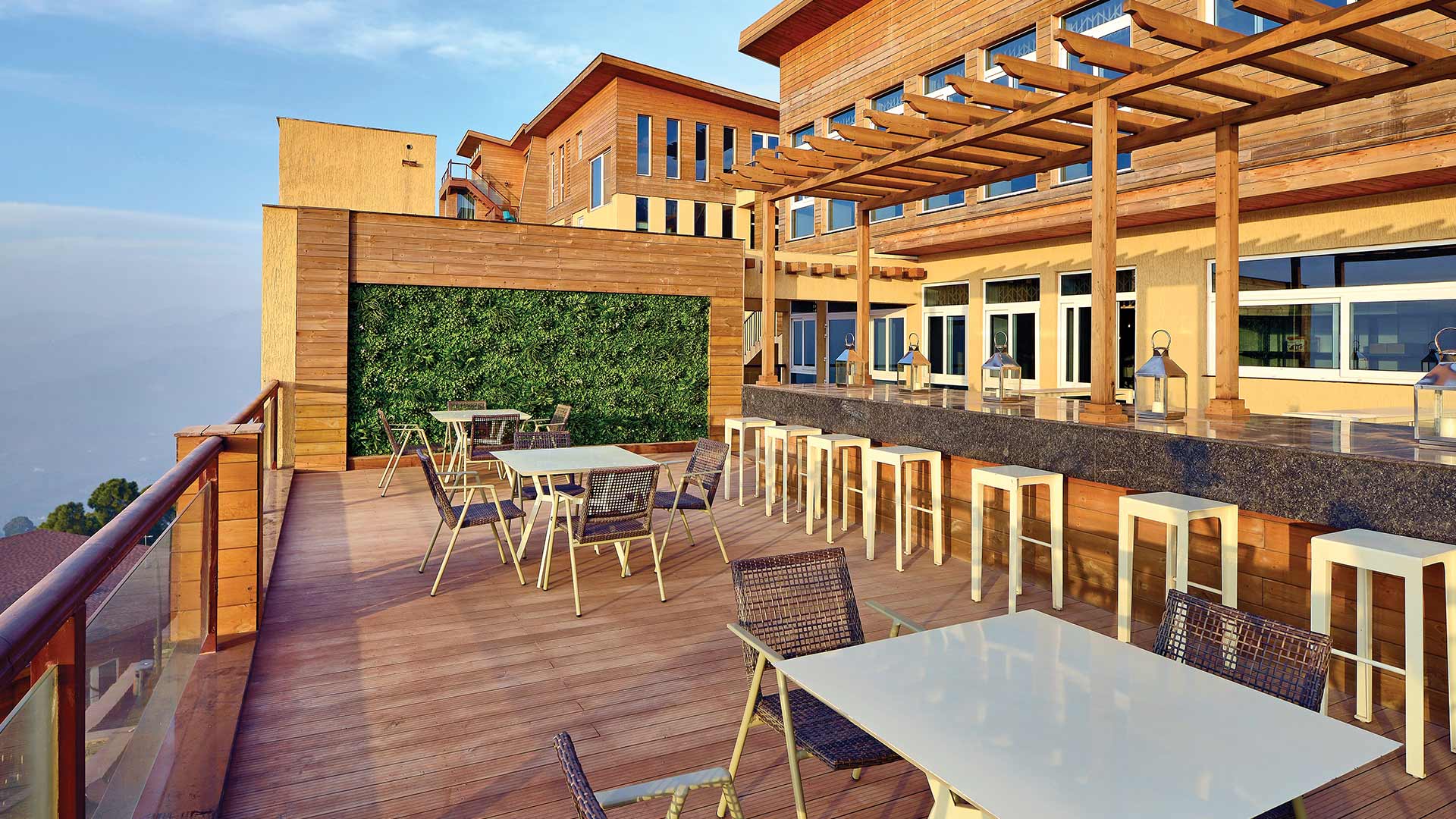 An overall trend that Sarthak Seth, chief marketing officer and vice president, TRIL, sees is the change in the home buyer's preferences due to the pandemic. "The realty market has seen buyer preferences shift from under-construction to ready-to-move-in properties due to benefit on Goods and Services Tax (GST) coupled with an all-time low home loan interest rate, as also the comfort of buying what you see and moving in immediately. WFH is now an accepted practice and there is a renewed preference for spacious homes, as we see an increase in interest towards larger homes from Indian as well as NRI buyers. Moreover, the pandemic has made buyers conscious of the developers' reputation," he says.
These post-Covid trends are expected to continue even as the economic effects of the pandemic begin to normalise. If anything, change is the new normal, and the faster one adapts — as these Tata companies have — the more permanent is the success.
— Haroon Bijli