January 2019 | 1251 words | 5-minute read
Jehangir Ratanji Dadabhoy Tata was Chairman of the House of Tata for a record 53 years, from 1938 to 1991 — a period when stellar companies like Tata Consultancy Services, Tata Motors, Titan Industries, Tata Chemicals and Voltas were added to the group's rapidly growing treasure chest. He was also India's first licensed pilot; served as Chairman of Air India for 25 years, from 1953 to 1977; and won a slew of awards, most notably the Bharat Ratna and the French Legion of Honour.
Rather than focus on something that has already been written about JRD — and there are reams available — I'd like to focus on my favourite story about him, which not many may have heard.
JRD was a very giving person and among the things he gave most were lifts in his car. One morning, the mother of a friend of mine — let's call her Mrs P — was at the Kemps Corner bus stop in south Mumbai as JRD drove down from his home on Altamount Road. She was late and particularly tense because an important meeting had been scheduled.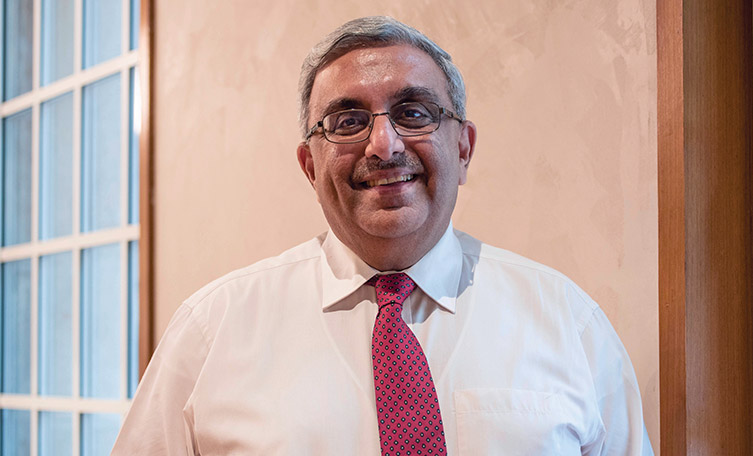 As was his wont, JRD asked the driver to halt at the bus stop and picked up few people, dropping them off at various points on the way to Bombay House. He also used to chat with the people, asking them what they did, inquiring about their families, and essentially "being Jeh".
After the others had been dropped off at various points, Mrs P and JRD got off together at Bombay House. Holding the door open for her in his usual chivalrous way, he said, "Mrs P, please tell Mr X (her CEO) that the Chairman was also late today."
This typifies his style, his charitable and unassuming nature, which endeared him to everyone he dealt with. I don't think there's anyone who didn't adore him.
A living tribute
How can you possibly institutionalise the memory of a life so well lived and so perfectly epitomising the Zoroastrian philosophy of Humata, Hukhta, Hvarshta — Good thoughts, Good words, Good deeds — that finds prominence on the Tata crest as well?
After JRD passed away in 1993, Ratan N Tata, then group Chairman and now Chairman Emeritus, with the support of stalwarts like Jim Setna, decided that no statues or memorials would do. Nothing better than a living, breathing model of excellence could perpetuate Jeh's memory, for it was he who had inculcated the habit of pursuing not just excellence but perfection in everything he and the rest of the group did.
In his own words, "If you want excellence, you must aim at perfection. It has its drawbacks but being finicky is essential."
It was, therefore, decided that a Tata Business Excellence Model (TBEM) be institutionalised, based on the Malcolm Baldrige National Quality Award (MBNQA), the highest presidential honour in the United States (US) for performance excellence. It had been established by the US Congress to honour Malcolm Baldrige, a businessman and US Secretary of Commerce in the Reagan administration, to recognise US companies that implemented successful quality management systems.
The Blue Book
I joined the group as the corporate finance head at Tata International (TIL) in January 2002 and was presented with the opportunity to participate in the TBEM assessment process just a few days later, when Sunil Sinha, then the HR head at TIL, provided me with my first view of the 'Blue Book'. Little did I know then how much I would benefit from TBEM, which is the glue that has bound group companies together.
The initial forward movement that companies made on the TBEM journey had to do with whether individual company CEOs believed in it. A lot of the early running was achieved by Tata Steel and its subsidiaries before the rest of the group picked up momentum. Today, as across many other areas, our crown jewel TCS is at the forefront not just in terms of scores but in other aspects too that they have perfected.
It's no secret that there's a strong correlation between high TBEM scores and good company performance. It has been the place to connect to initiatives that lift individual companies and, through them, the group, to greater heights in areas that make us tick collectively. In recent years, the focus on initiatives like safety has enabled a better realisation of what we need to do better together. For example, the higher fatality rate for off-roll personnel as compared with on-roll employees enabled a stronger focus on a distressing issue.
The Brand Equity and Business Promotion agreement has also been a great lever to promote commitment and ownership across the group.
For the group
TBEM has provided us with an opportunity to analyse the many data points that assessments have provided over 25 years. It's also provided the group with opportunities to delve deeper into focus segments like safety, climate change, innovation and corporate governance to name a few. This becomes even more valuable now that we have companies in clusters that can learn so much more from one another so much faster in the best interests first of themselves and then of the group as well.
One of the most significant improvements to the process in recent years has been the sharing of assessment findings with the boards of directors of the companies being assessed. The biggest benefits have been the introduction of the model to independent directors and the learning that assessment teams have gained from these interactions at the board level. Clearly a win-win.
For the individual
As far as the individual is concerned, involvement with TBEM provides several benefits, not least of them being relationship building opportunities. If anyone has an interest in building a 'Tata Career' this is one of the best ways to get there. It's a lot of extra work and the more you do, the more you must, but that's really the only route to success there is.
The experience is special. You get to meet everyone from the company chairman and directors right down the hierarchy across companies — people you would never have met if your exposure had been restricted to a single organisation. The relationships you forge through the assessment process open doors across the group.
Those of us who have been in the process for some time regard each annual assessment as a 'mini MBA'. The experience changes our perspective and broadens our horizons in unimaginable, even magical ways to a point where I have even been able to fuel my passion for people by taking on the additional responsibility of HR at Tata CLiQ, thanks mainly to my various assessment experiences.
For those of us who have also been certified by Baldrige, the biggest compliment and vindication of our efforts stem from the global recognition of the fact that we at Tata have implemented the model above and beyond levels reached by anyone else anywhere in the world.
However, given the focused attention that JRD would have loved on perfection beyond excellence, it's time to show him what we can do to raise the bar even higher to make him even prouder of us than we hope he is already.
Author Behram Sabawala is the CFO and CHRO at Tata UniStore Ltd. He's currently handling his fifth assignment in the Tata group, which he credits to the rich experiences and relationship-building opportunities he's gained from having led as many as 17 TBEM teams over the past two decades.