October 2019 | 807 words | 3-minute read
Titan Company Limited (Titan) is more than just a titan in its industry. It is an institution that generates a sense of pride and belonging in the people who work for it, besides creating value for its stakeholders.

We have a culture where people want to come to work because it is an exciting place to be in and because of the kind of people they work with. It is a culture that has been built over the years and is founded on openness and transparency leading to mutual trust.
People at the core
Our people are central to everything we do. We have a nurturing culture, not a demanding one. At the beginning of each year, we set very high targets, and it is amazing to see how the employees stretch in their quest to achieve those targets. The magic that we have observed over several years is that if we inspire good performance, there is no need for supervision. Our people have a pride of belonging which continues to drive performance.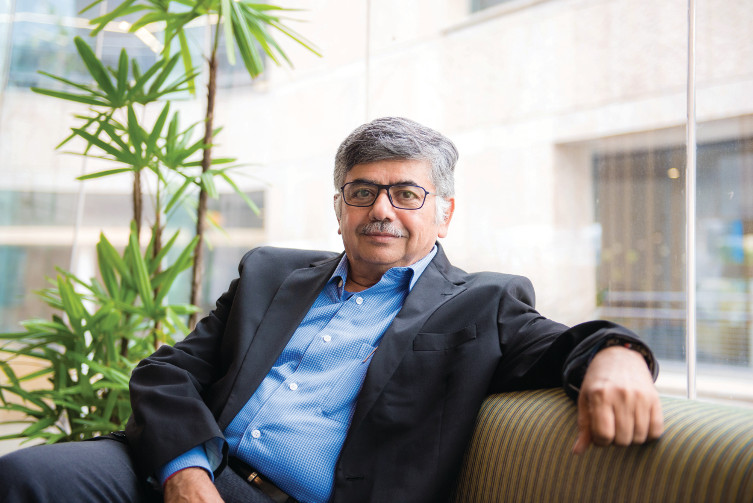 The inspiration within that collective target leads to a greater ownership and collective ambition setting. As part of this, we invite employees to dream and set objectives and challenges for the future, to aspire for the company even as they aspire for themselves. This initiative, known as 'democratisation of aspirations', allows all employees to aspire for the betterment of the institution they belong to and is truly inspiring for the workforce.

Adding value to people
Our people's sense of pride and belonging to the company lends authenticity to what we do. It not only creates trust in every product that we sell but also earns us the trust of our customers who swear by the quality of our products — whether they are watches, gold and diamonds in our jewellery, the silk of our sarees, or the range of perfumes.
Thus, the economic value that we create through our brand, stores and products is part of our institutional value. It's only when we create increasing value that we earn the right to share that value equitably with our stakeholders. Every year, we assess the value that we have created and, if we have achieved our targets, allocate an amount to be shared with our employees. This sends across the message that value is something that we create and share together.
Titan Hexagon
In fact, several of our new projects have emerged out of employees' aspirations to do something more and better for their institution. These include the entry into precision engineering and, more recently, the setting up of Taneira, our saree business.
We have a model called the Titan Hexagon that we use to evaluate potential product ideas. The criteria are that the category must be unorganised or underserved, the branding must make a difference to the category, the product should be in the personal lifestyle space and cost should not be the primary driver.
Similarly, in the watches segment, we are working to deliver a number of smart wearables. The question we are asking is can every watch deliver a little more than timekeeping? It is important for us to be able to establish the consumer value proposition. Once that is in place, the business model follows.
Wired for innovation
Over the years, we have built a name for ourselves as being innovative. The external world wonders how we are so exploratory in all our ventures. I give credit to the DNA of this organisation and to the efforts of the founder.
We owe our success to the greatness of our group which permitted the founder of Titan, Xerxes Desai, to pursue what he believed. That appetite for taking risks kept us alive for several years. We became No1 in the watch business, and later forayed into jewellery. Along the way, we realised that risk taking, talent, commitment and passion alone weren't enough to drive this company forward. We would have to be more informed decision makers. We would have to be intuitive and both people- and process-oriented.
To do this, we will have to take care and ensure that the distance between the MD and the shop floor employee is reduced. I believe that an important part of future leadership will consist of appreciating the power that is handed over to you as a leader, and the responsibility it signifies. It is an inverted pyramid. I feel responsible for all the people in the organisation. If at all there is a sleepless night question for me, it is: has our company let down somebody down the line?

—As told to Cynthia Rodriques
Bhaskar Bhat has been associated with Titan since its inception and was managing director of the company for 17 years until his retirement on September 30, 2019. He has engineered the creation of many brands, including pioneering the concept of franchising and retailing in watches, jewellery, eyewear, and precision engineering.
He is also a member of the board of Tata Sons since 2017.