August 2022 | 1223 words | 5-minute read
On April 7, celebrated annually as World Health Day, the World Health Organization (WHO) called for urgent global action to 'keep humans and the planet healthy' and stressed the need to 'create societies focused on well-being'. No surprise, given that human health is in grave peril due to the Covid-19 pandemic and the climate crisis.
According to the Global Wellness Institute™, a non-profit organisation with a mission to empower wellness worldwide, spends on wellness tourism are expected to touch $919 billion with a forecasted average annual growth rate of 7.5% through 2022.
As the hotel industry is one of the largest contributors to wellness tourism, the Indian Hotels Company Ltd (IHCL) has come up with a unique bouquet of wellness offerings branded INNERgise for guests who wish to take a wellness break. Thus, INNERgise is crafted for the holistic renewal of the mind, body and soul by offering relaxing stays, nourishing cuisine, refreshing spa treatments and immersive experiences — all aimed to boost vitality and vigour.
Tranquil getaways
The health benefits of connecting with nature cannot be emphasised enough. Research has proved that spending a few hours in the lap of nature lowers blood pressure and reduces the cortisol level (stress hormone) in the blood stream, while triggering myriad positive physiological and psychological changes.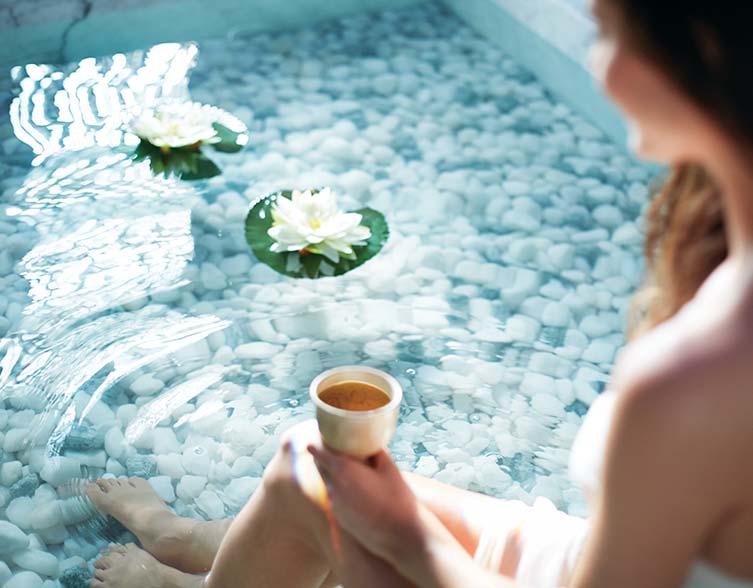 Leveraging on the presence of its hotels in some of the most scenic and serene locales, IHCL, one of South Asia's largest hospitality chains, has introduced INNERgise Stays with a promise to heal and nourish the body and mind. From a leisurely stroll on the soft sands of sun-kissed beaches, to a dip in the aquamarine Arabian sea, to a relaxing nap in a gentle-breeze-stirred hammock, to a meditative sit out overlooking the majestic snow-capped Himalayan peaks, to meandering through calm backwaters, INNERgise Stays are focused on rejuvenation.
INNERgise Stays are usually three-, five- or seven-day itineraries that are interspersed with a range of spa therapies and treatments at IHCL's all-natural Jiva Spas.  Also offered are consultations with wellness coaches, yoga and meditation sessions for complete relaxation and curated healthy meals to complete the package.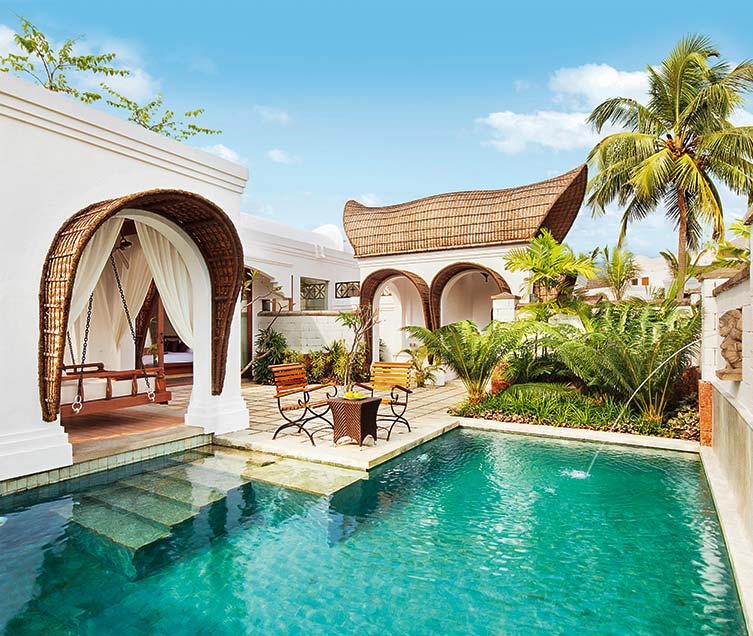 Available at select IHCL properties in Mumbai, Jaipur, Hyderabad, Shimla, Udaipur, Chennai, Bengaluru, New Delhi, Uttarakhand and Coorg, INNERgise Stays draw you into a state of deeper harmony with your inner self.
Food for the soul
Nutritious cuisine is intrinsic to IHCL's food philosophy with chefs perfecting the art and science of healthy cooking, using local ingredients and reviving traditional recipes. Be it detoxifying juices in the morning or sleep-inducing warm turmeric milk at night, INNERgise menus are designed for a healthy living.
IHCL chefs in consultation with Arya Vaidya Sala, Kottakal, Kerala — a century-old institution known for its practice of ancient Indian healthcare science — have curated wholesome dishes to satiate the appetite with naturalness. Every dish is cooked using simple techniques like sautéing, steaming and grilling to preserve the nutrient value and keep the flavours intact. INNERgise menus are creatively crafted to infuse superfoods and antioxidants into every dish, making it deeply nourishing, refreshingly satisfying and unarguably sumptuous. Ragi uttapams, Amchoori kale chane, Quinoa methi tikki, Gond ke ladoo, and Rabdi aur sabja are part of the wholesome and delicious fare that is served with the quintessential Taj hospitality! 
INNERgise menus are also available on Qmin, IHCL's food delivery app, as a three-course meal for two, or a three-day subscription plan for one person.
Calming remedies
IHCL's Jiva (the vital energy force) spa offering is inspired by traditional Indian healing wisdom. Jiva's carefully fashioned spa therapies are offered by trained experts who use natural products to deliver a soothing effect on the body and mind.
Pavithri (lymphatic drainage) – A unique blend of oils with the goodness of tulsi (holy basil), ginger and lime, combined with the lymphatic drainage technique, works from within, eliminating toxins and rebooting the whole system.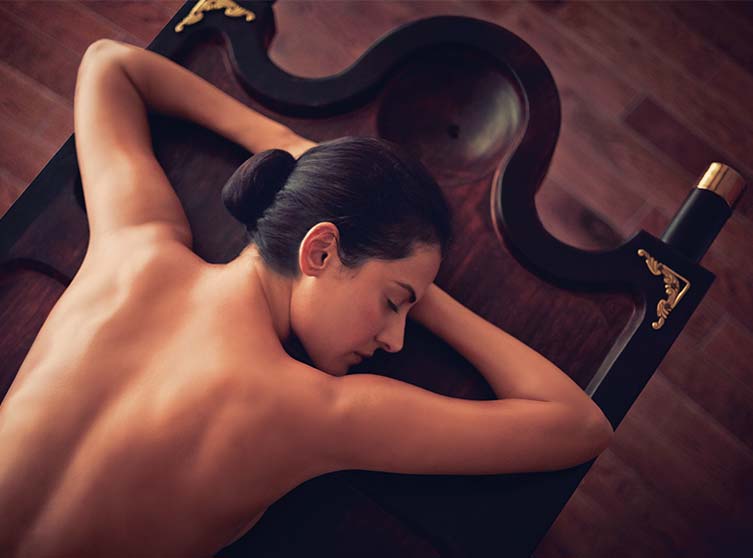 Mocha patrā (plantain leaf wrap) – This special treatment uses the healing properties of the plantain leaf to purify the skin. It eliminates toxins by opening the pores and induces sweating, thereby restoring the skin's natural vitality. The treatment is completed with the application of a natural skin nourisher

Ānana lepā facial – The traditional remedies for cleansing and tightening of facial skin use face packs made with natural ingredients from the kitchen. The facial includes a face massage that tones and nourishes the skin, making it healthier and giving it a natural glow.
Champi (head massage) – This hair-invigorating treatment triggers luxuriant hair growth and restores the natural sheen of hair. The signature blend of traditional ingredients such as amla, brahmi, jatamansi, curry leaves and neem in the oil are known to enhance blood flow to the brain. This massage releases muscular tension from the head, neck and shoulders.
Mindful doings
'Wellness is a state of complete physical, mental and social well-being, and not merely the absence of disease or infirmity' states WHO. IHCL's INNERgise Immersive Experiences are designed for just that — ensuring that the mind, body and soul are in a state of equilibrium.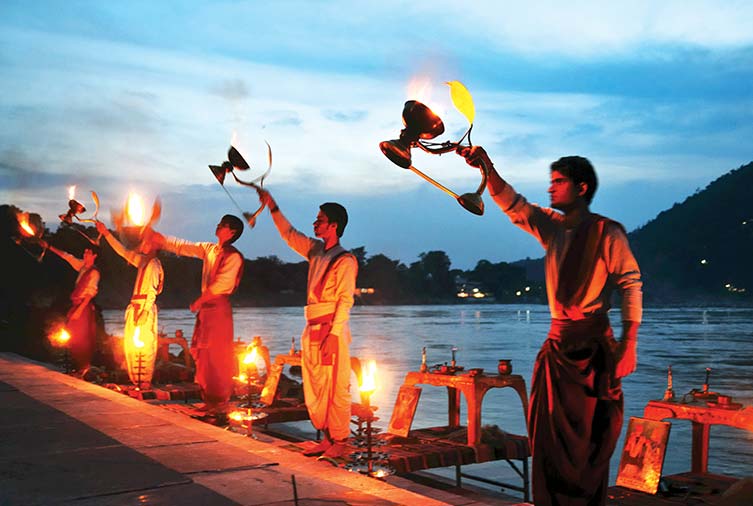 IHCL offers a host of activities that aim to channelise our energy into creative and calming pursuits — be it cooking to stimulate the mind and reflexes; painting to reduce stress and improve concentration; gardening to release endorphins and destress; sneh-abhyanga, the ancient practice of body massage with essential oils to restore vital energy; or homams or havans, the ritualistic fire ceremonies to purify the surroundings and calm the mind — all these  activities result in holistic rejuvenation. So, embark on a sublime wellness odyssey with IHCL's INNERgise packages. Book here.
Divine foods
Some super healthy and satiating foods from the INNERgise menu.
Moong dal chilla – This classic dish like a pancake has several health benefits. The green gram dal is rich in Vitamin A, B, C and E as well as iron, calcium and potassium; it is a superfood as it helps lower cholesterol and boost metabolism. Ghee, the medium of cooking, strengthens immunity and contains healthy fats required for gut health. Salt to taste and the seasoning with turmeric, known for its anti-inflammatory and antioxidant properties, help to balance fluids in the body and maintain blood pressure.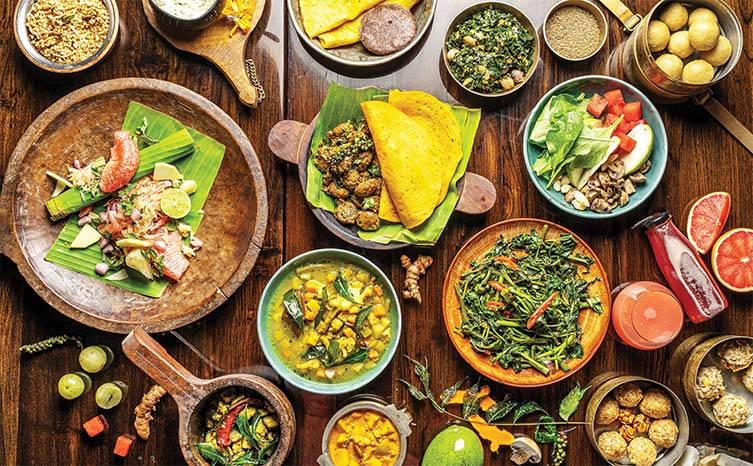 Harey seb ki sabzi – This delicacy is made with flavorsome fresh green apples packed with antioxidants. The tempering with mustard seeds and the coconut garnish help to regulate blood sugar levels, improve heart health and enable weight loss. A sprinkle of red chilli powder helps fight inflammation and relieves nasal congestion, while curry leaves help reduce stress.
Ragi dosa – Ragi or finger millet is rich in magnesium and helps in preventing chronic diseases. The chutney is made from raw mango that is rich in vitamin C, and dried coconut which is loaded with healthy fats.
Neem baingan (brinjal) – This speciality uses neem, a superfood known to improve heart health, fight gum disease, control diabetes and strengthen the liver; kalonji or Nigella seeds that are packed with antioxidants and help lower cholesterol and regulate blood sugar; onions which are low in calories but high in vitamins and minerals; and bay leaves that are rich in vitamin A & C, iron, potassium, calcium, and magnesium, and provide a natural cure for migraine. Finally, brinjal is not just a great source of vitamins and minerals but also boosts digestion, improves bone health and brain function. 
- Farah Dada