August 2022 | 1072 words | 4-minute read
Stories about Xerxes Desai, the founder and first MD of Titan, give us an insight into his multifaceted personality — creative, charismatic, imbued with a sharp focus and high standards that he set for himself and others. Most of all, he had genuine compassion, a trait he attributed to his long association with the Tata group and its legendary leaders.
Joining the Tata group as a TAS (Tata group's flagship leadership programme) manager in 1961 after completing his master's in politics, philosophy, and economics at Oxford, Xerxes, after a stint at Tata Chemicals, went to work with Ajit Kerkar to transform the Taj. In his own words, "from one-and-half hotels to a chain of hotels."
Here, he worked on the rebuilding and extension of the iconic Taj Mahal in Mumbai, overcoming numerous obstacles and delivering a splendid tower adjacent to the older heritage building. He also set up other Taj properties such as the Fort Aguada in Goa, Taj Coromandel in Chennai, and the Lake Palace in Udaipur. 
The Urban Link
The prospect, however, of creating a satellite township to overcrowded Bombay (now Mumbai) in the early 1970s, as part of CIDCO (City and Industrial Development Corporation), beckoned. Journalist Vinay Kamath quotes Xerxes as saying, "I was done building hotels for the rich."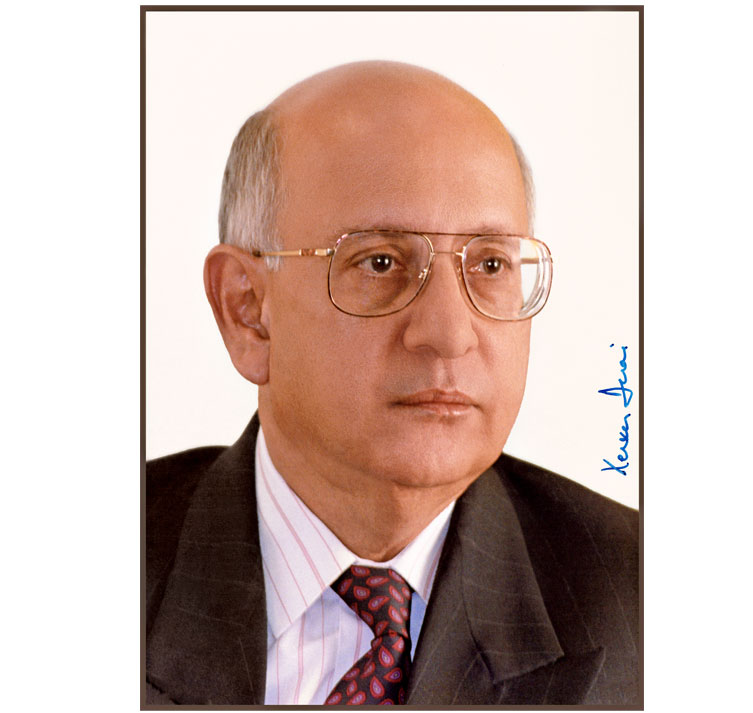 At CIDCO, he worked closely with the eminent architect Charles Correa and others to help build Vashi, now a bustling suburb. Xerxes later served on the National Commission on Urbanisation constituted by the then Prime Minister Rajiv Gandhi.

"I was done building hotels for the rich." 
All through his career, Xerxes engaged with issues of urbanisation, involving himself even in the urban affairs of his adopted city, Bengaluru. He believed that urbanisation was key to the nation's economic growth, having a transformative influence on life, society, and political institutions.
Building an Institution
After the CIDCO secondment, Xerxes joined Tata Press where Titan was conceptualised — a story that is well-documented in Vijay Kamath's book Titan: Inside India's Most Successful Consumer Brand.  The initial chapters are an illustration of Xerxes' legendary perseverance.
At the suggestion of a senior bureaucrat Iravatham Mahadevan, Anil Manchanda, who Xerxes had met at CIDCO and persuaded to join him at Tata Press, camped himself at the former's office in Delhi to shortlist possible ventures. After four days, at 10.00pm on March 21, 1977, Anil made a phone call to Xerxes and said, "There are five projects I've shortlisted. The best among them is watches."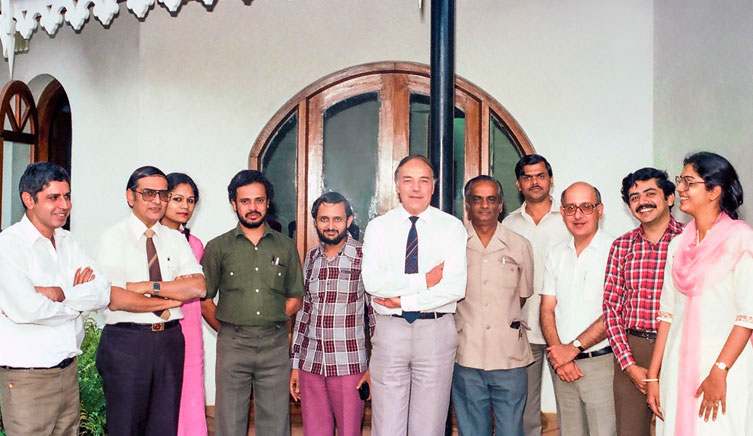 It would take 10 more years for Titan to be set up as a JV with TIDCO, the Tamil Nadu agency for industrial development. These years saw Xerxes overcome internal scepticism at the Tata group, hunt for technical know-how and design talent, and grapple with administrative bureaucracy at every step.
"But there was one man who thought that the effort should not slacken. That was JRD Tata!"
As Xerxes wrote in March 1988: "There had been times in the intervening years when we felt weary of the effort needed to find a partner, negotiate a know-how contract and get governmental approvals in the teeth of opposition by smugglers and entrenched Indian manufacturers. There were times when Minoo (Mody, then CEO of Tata Sons), Anil and I felt like abandoning the effort. But there was one man who thought that the effort should not slacken. That was JRD Tata!"
The marketing genius
The more popular story about Xerxes' creative acumen is the adaption of Mozart's 25th Symphony for Titan Watches' first television ads. As the tale goes, when the advertising agency Ogilvy, Benson & Mather (now Ogilvy) presented the scratch ad, Xerxes approved the campaign almost immediately. 35 years later, you can hear the tune in Titan Raga's latest ad that features the film star Alia Bhat. In his own words, "'Of all the symphonies of Mozart, this one has a tremendous amount of enthusiasm and spirit about it."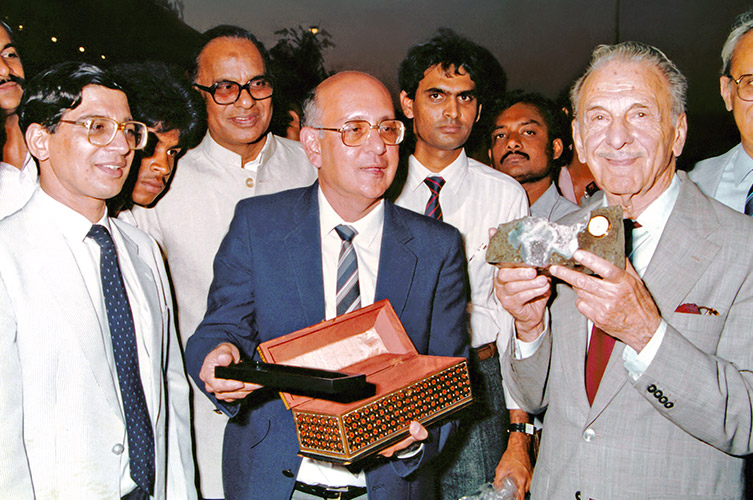 An equally iconic story about Xerxes' understanding of the Indian consumer is from 1994, when Titan ventured into jewellery. One of the brand names presented to Xerxes was 'nishka' which means coin. Xerxes replaced the 'ka' with a 'q'. Affixing 'Ta', 'Tanishq' was born. The enigmatic name has such an enduring appeal that it is not uncommon to find children named after the jewellery brand.
Passion for Excellence
BG Dwarkanath, a member of the founding team at Titan who retired as senior VP and COO of Titan's precision engineering division, recalls in a tribute: "He personally reviewed the design and appearance of every watch before it went into production to ensure each design was perfect in terms of proportion, geometry, colour, and finish. He patiently tutored the team on what constituted perfect colour, be it black, white, or champagne."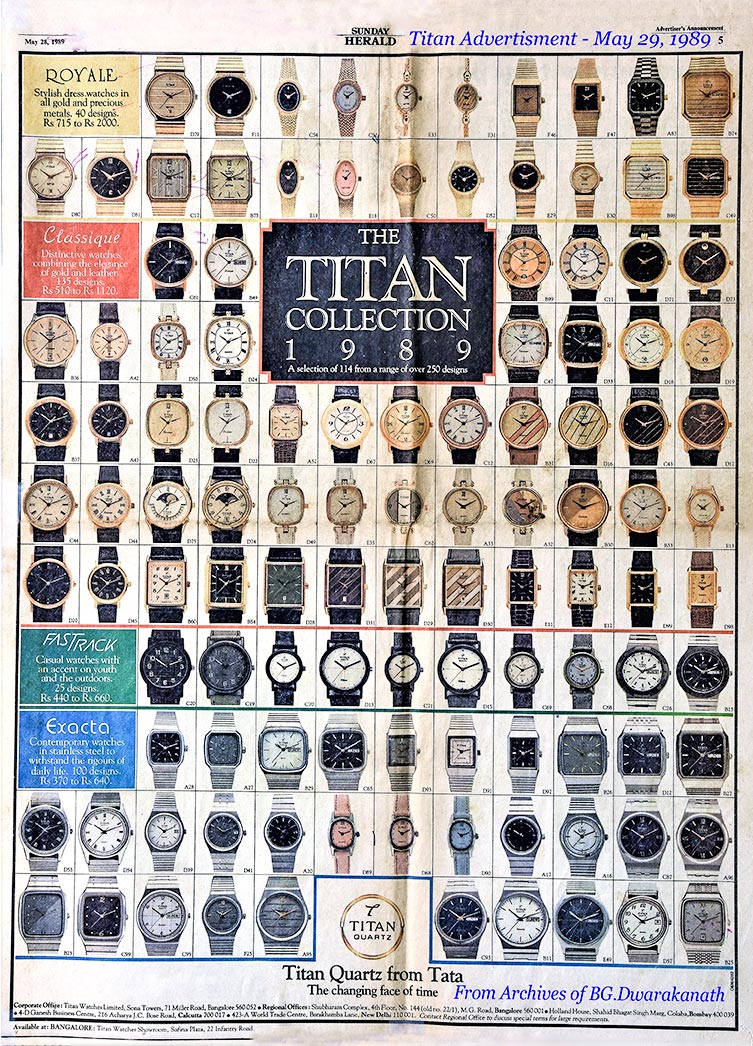 This pursuit of perfection was seen in other areas as well. For the first catalogue-style newspaper ads for Titan, Xerxes insisted that the pictures should be an accurate representation of the watches. He would bring in all his print-related expertise to the table, pushing boundaries for others. In his book, Vinay Kamath quotes Sanjiv Khamgaonkar, the OBM creative director who worked on the brand in its initial days, "We used some jugaad to keep the watches up straight; we used metal tongue cleaners that we could twist to prop up the watches. We spent days shooting the watches. Xerxes was very demanding."
The Legacy
Even as Titan the business was being set up, the Titan township was being built to host the hundreds of workers that Titan had recruited, many of them young men and women from rural Tamil Nadu. Xerxes worked with Charles Correa to ensure a well-designed and energising residential layout and factory campus in Hosur. In a 2016 video interview, he recalls with pride how the young technicians who joined Titan after finishing class X went on to pursue higher education even as they worked in the factory, creating a truly 'learning organisation'.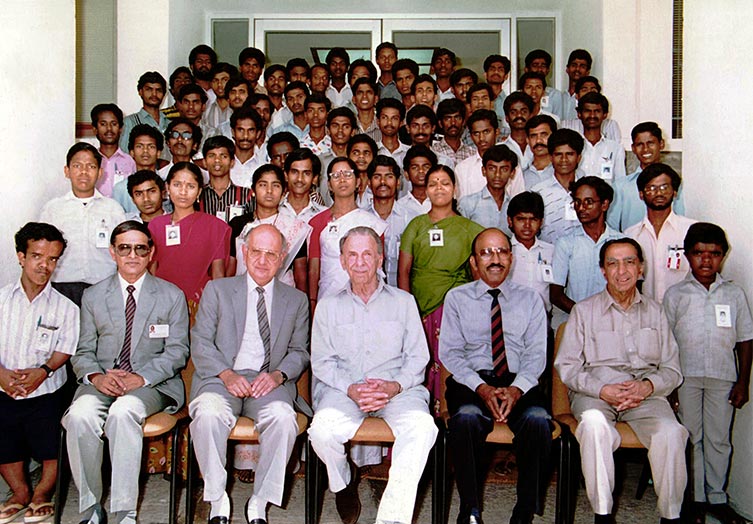 In 2001, Xerxes founded The Titan School for the children and residents of the Titan township, which he fondly nurtured till the end. Harish Bhat, brand custodian, Tata Sons, who was COO of Titan in the early 2000s recalls, "One of his last engagements before his unfortunate demise in 2016, was an interaction at his beloved school."
Xerxes envisioned the school as 'a place of joy, centre for excellence and an example to others' which aptly reflects his life — bringing joy to millions through the institutions he built and leaving behind a legacy of excellence, compassion, and integrity. 
- Haroon Bijli. 
Photos courtesy Tata Central Archives.