February 2022 | 638 words | 4-minute read
At the Tata group, we believe in the potential that exists within all of us. Sometimes, all we need is a little inspiration to unlock our potential and chase our dreams. The Tata group, in more than 150 years of its existence, has been guided by leaders who have not only been at the vanguard of nation-building but have also inspired future generations. These leaders have pursued their audacious dreams relentlessly. One enduring dream that was shared by all our leaders was that of making the nation stronger and empowering the communities we serve — this commitment will always be at the core of the Tata group.
It is this dream that continues to inspire us to carry on our work for the community and the environment, to keep reinventing ourselves through innovation and future-focused thinking and to always endeavour to support and empower the citizens of the nation.
There are many inspiring stories of our leaders — stories that reflect the community-centric vision of our Founder, Jamsetji Tata, or the pursuit of excellence by JRD Tata, or the pioneering spirit of Ratan Tata.
This selection of photo stories highlights the tales of resilience and fortitude, innovation and vision, community service, and excellence of our leaders who have shaped the landscape of our today through their vision and foresight.
We hope these stories will touch your hearts and inspire you to aim for the stars and pursue your dreams.
"May God grant that in serving the Tatas you will also serve India and will always realise that you are here for a much higher mission than merely working for an industrial enterprise."—Mahatma Gandhi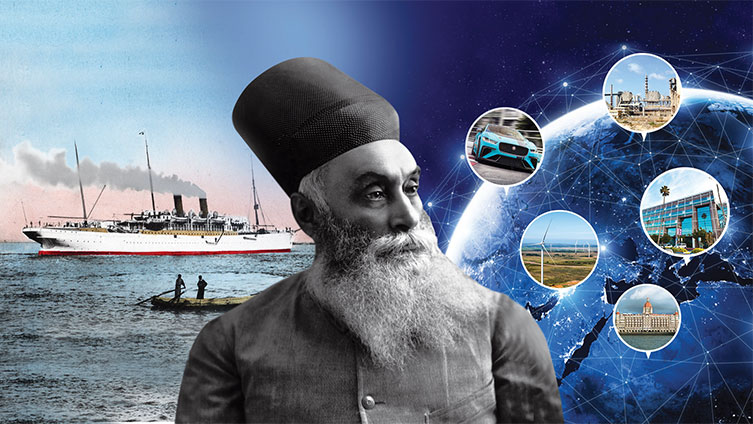 Jamsetji Tata: India's original startup man
The Tata group was founded by Jamsetji Tata as a trading firm in 1868. Today, it is one of India's leading global enterprises.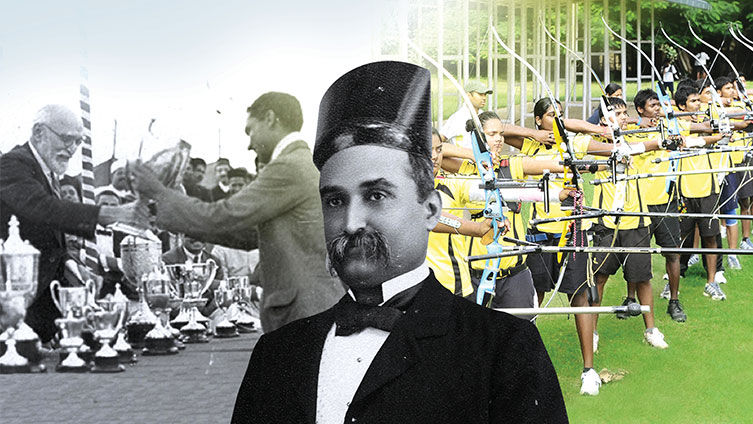 Sir Dorabji Tata: Launching India's sports dreams
Sir Dorabji Tata sponsored the first Indian squad for the Antwerp Olympics in 1920. Today, the Tata Archery Academy is one of many Tata sports institutions creating champions of tomorrow.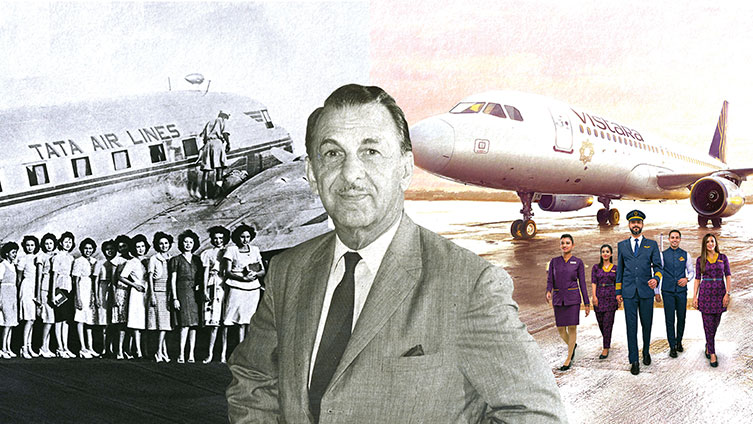 JRD Tata: Giving wings to a nation
India's aviation dreams took off with Tata Airlines in 1932, which went on to become Air India. Today, the group has three carriers in its fold, namely Vistara, AirAsia India, and Air India which has recently returned to the Tata fold after 68 years.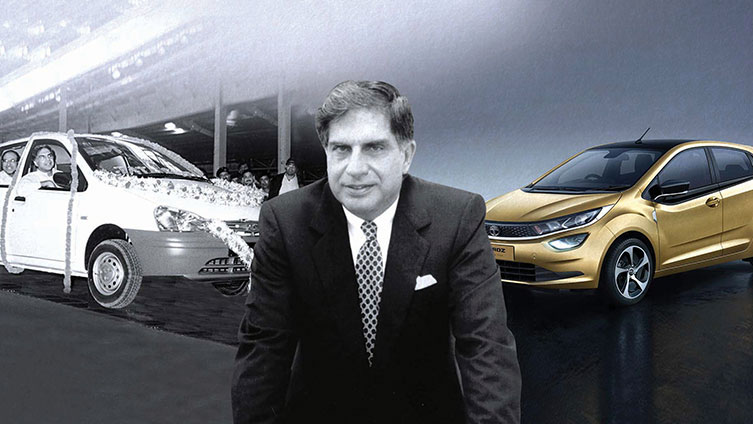 Ratan N Tata: Driving India ahead
India's first fully indigenous passenger car, Tata Indica, hit the roads in 1998, under the chairmanship of Ratan N Tata . Today, Tata Motors is promoting electric mobility in the passenger car segment, with its 'New Forever' range, including Tata Nexon, Tata Tigor and Tata Altroz among others.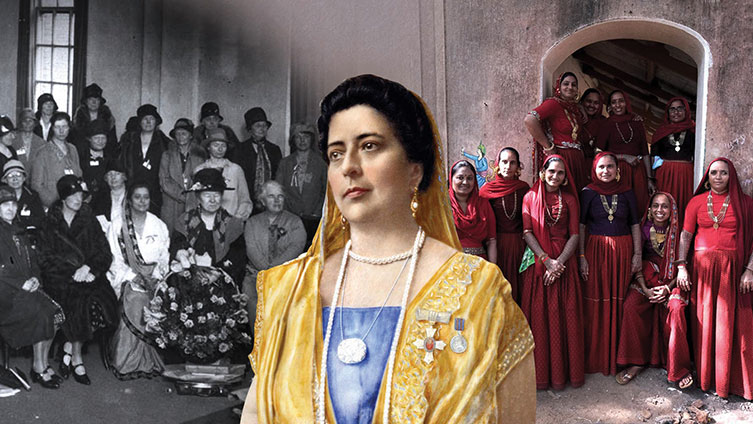 Meherbai Tata: India's feminist icon
Lady Meherbai Tata stood for equal political rights of women in 1924. Today, Tata companies are empowering women across India.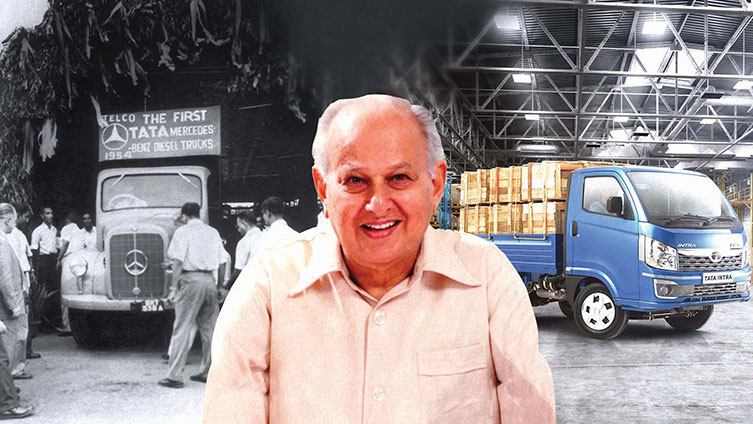 Sumant Moolgaonkar: Architect of India's automobile industry
Under Sumant Moolgaonkar, the first Tata Mercedes-Benz truck was launched in 1954. Today, Tata Motors is giving the world the next generation of smart trucks — Tata Intra.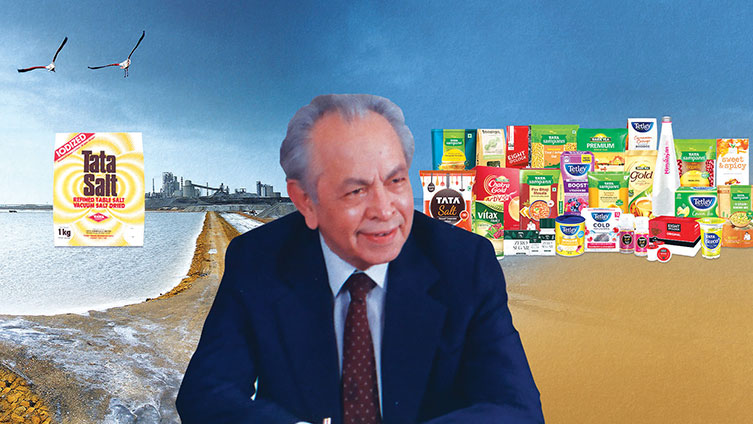 Darbari Seth: Infusing health in salt
India's first iodised branded salt was launched in 1983. Today, Tata branded food and beverage products are favoured by one in two Indians.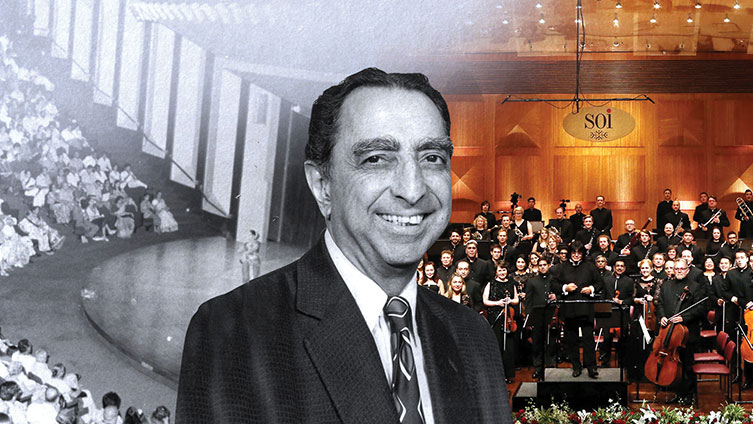 Dr Jamshed Bhabha: A life dedicated to art
 A brainchild of Dr Jamshed Bhabha and JRD Tata, the National Centre for the Performing Arts (NCPA) was established in 1969 to promote India's rich and vibrant culture. Today, it hosts world class performances from all over the globe.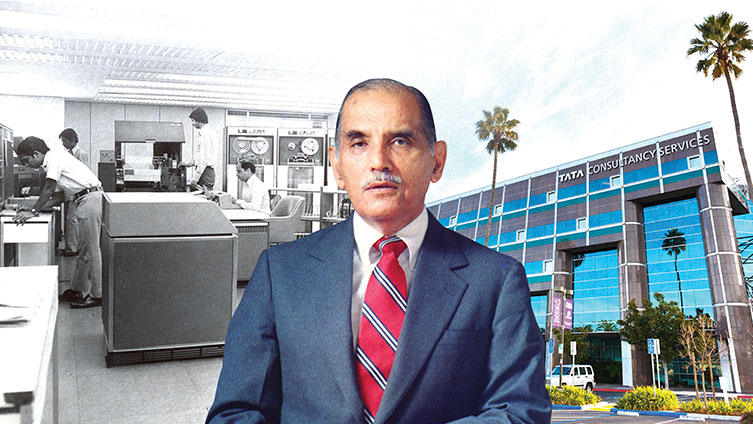 FC Kohli: Father of India's software industry
Started as Tata Computer Systems in 1968, Tata Consultancy Services (TCS) today is one of the world's leading IT services company, with over 5 lakh employees worldwide.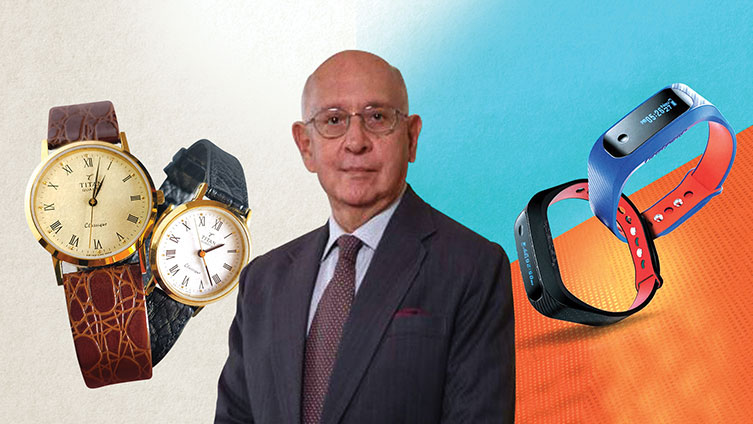 Xerxes Desai: A Titan in the world of watches
Titan introduced India to its first quartz watches in 1986. Today, it is India's leading lifestyle company.
— Corporate Brand team, Tata Sons
Photographs courtesy Tata Central Archives