Published 2021 | 32 pages | 15-minute read
"A woman has the power to shape her family's future. She has the power to instill the right values and mould entire generations, building a nation of people free of ignorance, superstition, and prejudice."
Lady Meherbai Tata strongly believed that women could do this and more. For that, they needed education and a voice and she was determined to provide both.
Tirelessly campaigning for women's education and using her own voice to raise awareness, Meherbai's wisdom and courage made her the international face of the modern Indian woman. Her bird's eye view of society led her to challenge child marriage in the early 20th century and create avenues for women to study, gain experience and themselves become instruments of change. Generous, practical, kind, and inclusive, her empathy and understanding helped her bridge the gap between the rich and the poor. Women from all sections of society trusted her to advocate for them.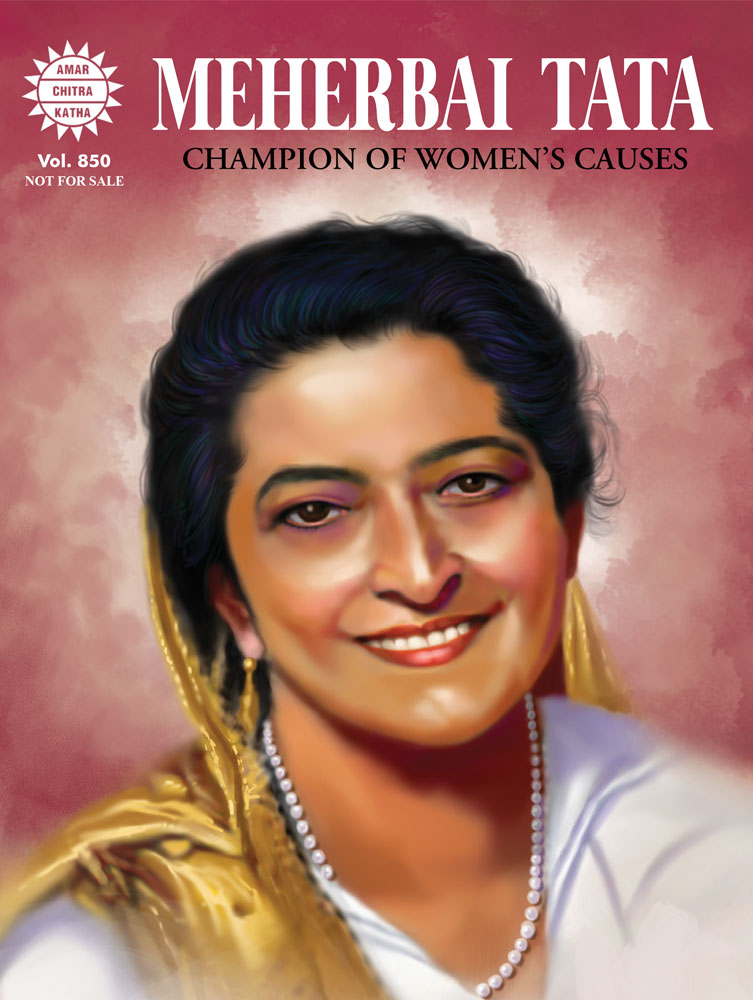 Married into the wealthy and influential Tata family, she used her resources to instill a sense of value and self-worth in women. She, successfully, carved a path that helped Indian women discover themselves and establish their identity and place in society.
Read her story in an easy-to-read and visual format. The illustrated classic is produced by Amar Chitra Katha, and is available in a PDF and a Kindle format:
For Kindle, browse to this page on a Kindle or a device with the Kindle app and click on the .mobi option. 
Why not stay in touch?
Every week, we bring you a selection of stories that offer insight into the Tata group's businesses, community initiatives, rich heritage and diverse workforce. 
Occasionally, emails will contain promotional content from our group companies and partners, special offers or discounts. However, we will not share your email ID or other identifiable data with any third party. We follow an authentication process that requests you for your consent before we add you to our database.
Sign up by entering your email ID below.