December 2021 | 899 words | 3-minute read
Amit Patil (name changed on request), a class XI student in Mumbai, feels he's still 'stuck in the bubble' of school life. Not having attended classroom sessions in college, he explains how he has zero reference to gauge how different life would have been if the homeroom hadn't become the classroom due to the ongoing pandemic.
Patil is among scores of students across the country who have been forced to make an abrupt shift to digital learning formats since the past year and are now grappling with a virtual world of online classes, mindsets, friends, and teachers.
Undeniably, the pandemic has not only deprived students of the joy of transitioning from school to college — a new phase in their academic journey — but also brought in a new set of challenges. From difficulty in making new acquaintances, especially hard if you're an introvert who suffers from social anxiety, to concerns like limited or no access to laptops or smartphones to participate in online learning, students today often find themselves mired in deep anxiety or dread over their condition and need help and guidance on the way forward.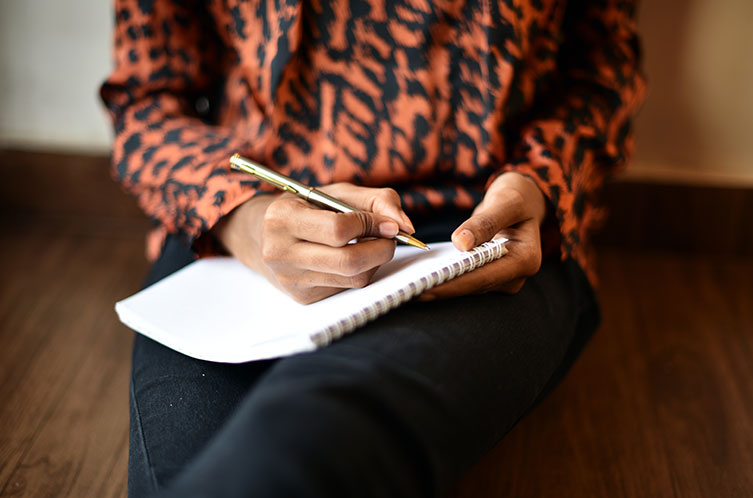 TEEP initiative
In these undirected circumstances, Tata Steel Ltd's Tata Education Excellence Programme (TEEP) stepped in with an initiative to help students make decisive career choices. The 8-session webinar series named 'Gear Up', — held between May 1 and June 19 this year for the first time — invited speakers from various professions like the defence forces, architecture, mass media and civil services, to guide students on their career choices.

More than 2000 youngsters, from classes 8 to 12, from schools in and around Jamshedpur, benefitted from the webinar that was held every Saturday morning. Each interactive session was an hour-and-a-half long, with the last half hour or so solely devoted to the question-and-answer round.
Author, columnist, and former National Defence Academy cadet Mr Ritu Kant Ojha, who is also the managing editor at WIYLD, a high-impact training programme focused on real conversations, was the first speaker at Gear Up. A natural conversationalist, Mr Ojha has been motivating and helping students identify their strengths and build resilience to pursue their passion. "We found synergy between Mr Ojha's passion to assist students and Gear Up's agenda to empower students to make better career choices," shares Ankur Gandotra, head, Tata Quality Management, TEEP and Business Assessments.
Relating his experience about the inaugural session, Mr Ojha, who is a strong advocate of the power of face-to-face communication, says, "I was amazed not only by the huge attendance but also by the sheer quality of interactions, despite it being a virtual event." He was especially impressed by the interest and curiosity shown by young women in exploring career options. Students showed great interest in pursuing offbeat and creative professions like fashion designing, video editing, photography, and graphic designing to name a few.
Gear Up sessions are providing students the much-needed direction in choosing the right stream that will, in turn, help them in deciding the career of their choice.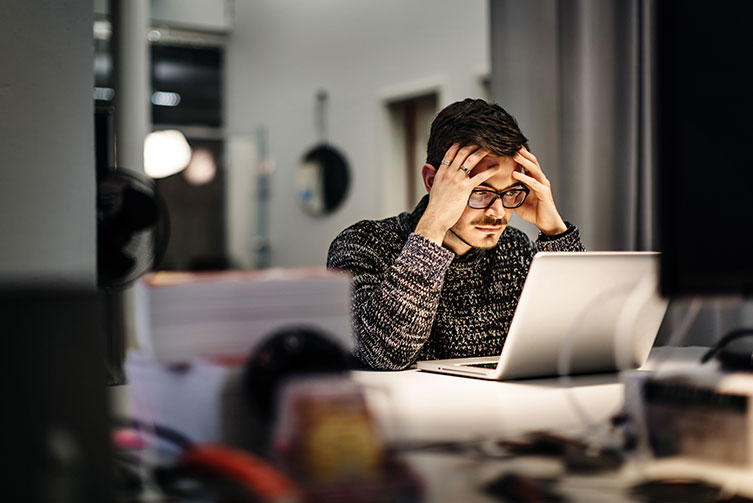 About TEEP
Started in 2003, TEEP aims to better the quality of education and create a culture of excellence in schools. This is achieved through three pillars, namely assessment, improvement, and engagement.
After assessing the gaps or needs of students and teachers through a structured framework, TEEP, in collaboration with external partners, designs programmes that become a part of the next pillar, that is, improvement; and Gear Up is one such programme. The cross-sharing and learning outcomes, following the interactions between students and teachers comprise the engagement pillar. TEEP offers its platform for knowledge sharing sessions. At this level, the 40+ voluntarily participating schools, which TEEP works with, leverage the opportunity to interact with one another. These schools are not only in geographically diverse locations but are also affiliated to different education boards.
The Gear Up advantage
Gear Up essentially provides an outlet to students to express their concerns and interact with cohorts as well as with the right people who can steer them on a fitting future course in today's unfocused global clime. Vanshika, a class XII student from Loyola School in Jamshedpur, is one of the many students who felt the Gear Up webinar helped give her clarity on what lay ahead.
Gear Up sessions are also fun because presenters bring in their unique styles of conducting the session. A session conducted by a professional from the acting field was interactive from the start, with students posing questions to the actor who responded to them, making the session highly immersive and interesting. Krishna Warrier, a journalist who conducted one of the sessions, was quite surprised by the students' attentiveness during the webinar. "To be honest, I was expecting students from this age group to be distracted, especially as it was an online session. But that wasn't the case at all." In fact, he feels that the biggest advantage of having virtual sessions is that one can invite speakers from anywhere in the world!
TEEP, which is planning a round two of Gear Up sometime later this year, intends to leverage this online advantage by inviting professionals from other parts of the world to speak on education, which is undergoing a metamorphosis, as the pandemic has accelerated online learning formats along with technological transformation. 

—Tejal Pandey
Photographs: Getty Images