August 2021 | 1073 words | 4-minute read
"CLIx (Connected Learning Initiative) has strengthened my ability to think while doing physics and maths. Audio-visual activities and practice help me understand concepts better and make learning real," says Richa*, a student of Bethlehem High School, Aizawl.
"ITE (Integrated Approach to Technology in Education) has enabled me to become a better planner," reflects Sajid Hussain Ansari, a teacher at Khanna High School, Kolkata. "Moreover, every student of my class became very active — even the back benchers were responding — and I didn't have to do extra work on managing my class."
"I love watching Priyanshu (a student at Khanna High School) study and present online so well, with ITE's help," shares his mother Pratibha Mishra.
"Technology and interactive teaching pedagogies play an instrumental role in making learning fun, fast and convenient for students," says Avnita Bir, director-principal, Ramniranjan Podar Senior Secondary School, Mumbai. "Khan Academy fulfils the objective by personalising learning for everyone. The unique rewards system, which brings students to progress together as a class, undoubtedly motivates teachers and schools to participate."
These are just four of over 45 lakh beneficiaries of Tata Trusts' Technology in Education (EdTech) initiatives, which are driving impact for students, their parents, teachers and educational administrators across the country. The EdTech portfolio includes a long-standing partnership with Khan Academy, the American non-profit educational organisation; a tripartite initiative of Tata Institute of Social Sciences, Massachusetts Institute of Technology and Tata Trusts, called the Connected Learning Initiative (CLIx); and Integrating Technology into Education (ITE) programmes.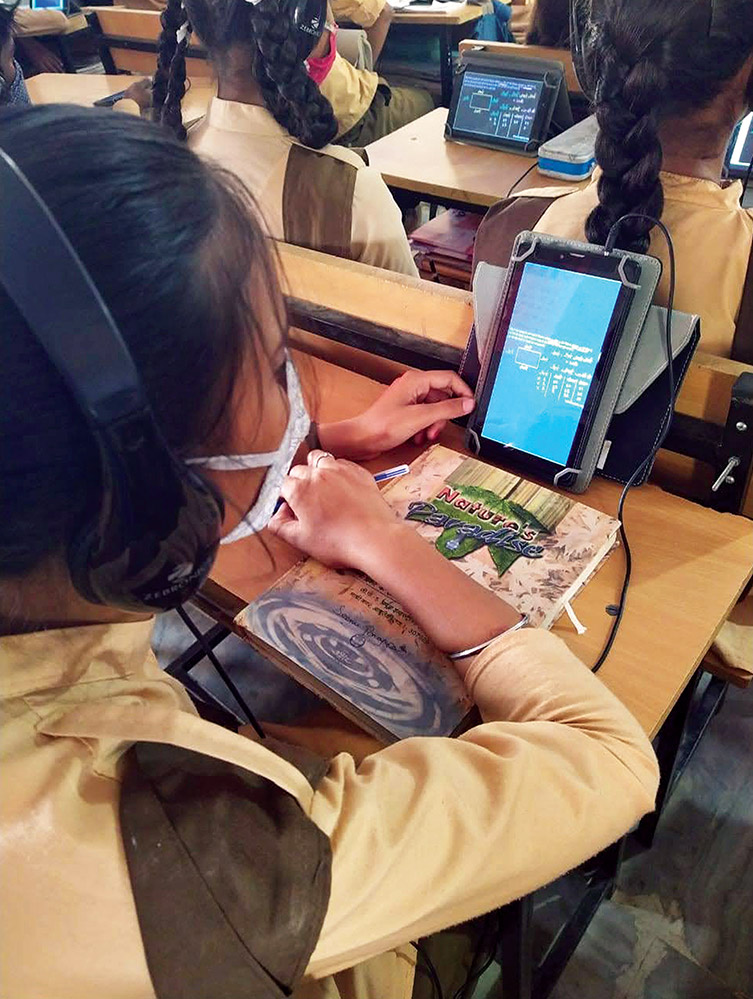 A powerhouse trifecta
The Trusts' EdTech portfolio has three broad objectives, each fulfilled in varied capacities through these initiatives.
Promoting high-quality Open Educational Resources (OERs) aligned to the Indian context

Imparting Teacher Professional Development (TPD) with skill sets to promote 21st century skills among students

Ensuring 'hands-on' access to technology for students
The Tata Trusts–Khan Academy partnership is a five-year collaboration to build a sustainable platform to provide free, high-quality OERs for both online and offline use.
The personalised learning platform allows each child, whether in a teacher-led or self-paced environment to take ownership of their learning. Also, building teacher competencies not only reduces teacher absenteeism but also trains them to access adaptive tutoring to suit their students' learning requirements.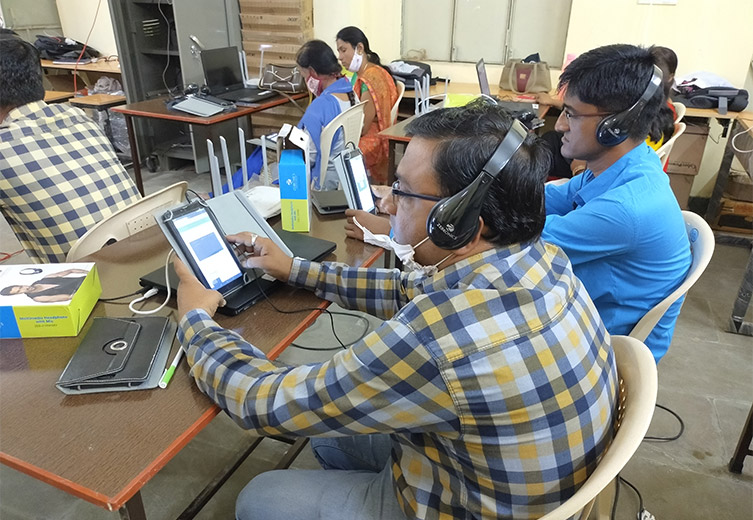 CLIx is a technology-enabled initiative for high school students and teachers. Resources for students are designed to be interactive, foster collaboration and integrate values and 21st century skills. For teachers' professional development, information and communication technology (ICT) is integrated with certificate courses in education, thereby providing better teaching methods and improved student learning.
The ITE programme is focused on ensuring access to technology for middle-school children and adolescents, most of them first-time computer users from rural areas, for creating teacher-designed projects using technology.
Learning in the Covid era
The significance of digital interventions in education have never been felt more greatly than in 2020 — and now in 2021. Over 250 million+ school children are either studying remotely (if they are lucky) or, as is the case with many children in rural areas, faced with losing a precious school year.
"Covid made all of us relook at and redesign our implementation and engagement models," says Amrita Patwardhan, head, Education, Tata Trusts. "However, we have not diverged from the set objectives of individual programmes. Rather, we have modified our approach to reach potential stakeholders as schools closed."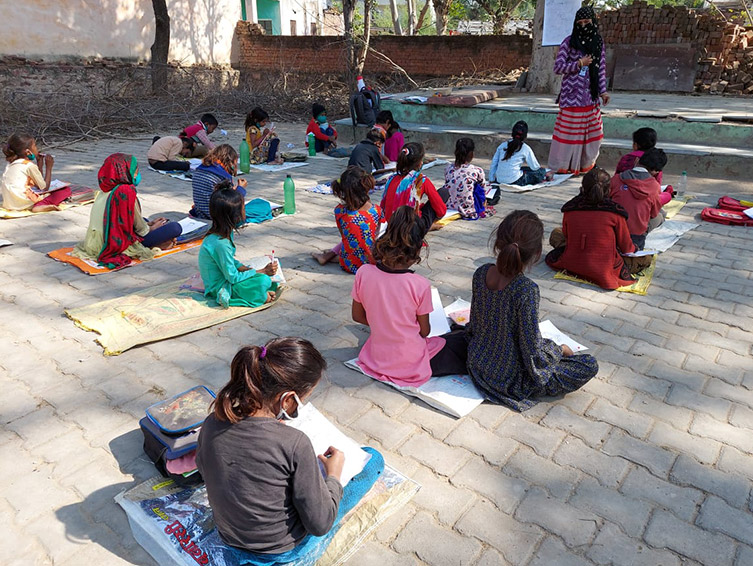 Khan Academy saw an average 300 percent per month increase in registrations of learners and an average of 500 percent per month increase in teachers' registrations. As online learning became the new normal, the Trusts were able to train 7,000+ teachers in using open source synchronous and asynchronous tools to promote authentic learning, by using CLIx.
Bridging the tech gap
In the Indian public education context, students get access to technology in the ICT labs in their schools. When schools closed, continued access became the greatest challenge. "From our internal surveys, we knew that approximately 40 percent of students had access to a mobile or other device at home, and when we factored in internet access, this percentage fell even further," explains Ms Patwardhan. The Trusts countered this problem through the ITE programme, engaging with around 15,000 students directly through learning centres and online media.
However, rural areas and smaller towns presented an entirely different challenge — here, technology penetration falls to percentages in single digits. "As per the Trusts' mandate, all our direct work is primarily with rural, underserved communities, aspirational districts/backward regions and with public school systems," says Ms Patwardhan. "However, OERs are, of course, accessible to all children/teachers and its uptake in urban/semi-urban areas tends to be higher due to better access to IT infrastructure, including connectivity."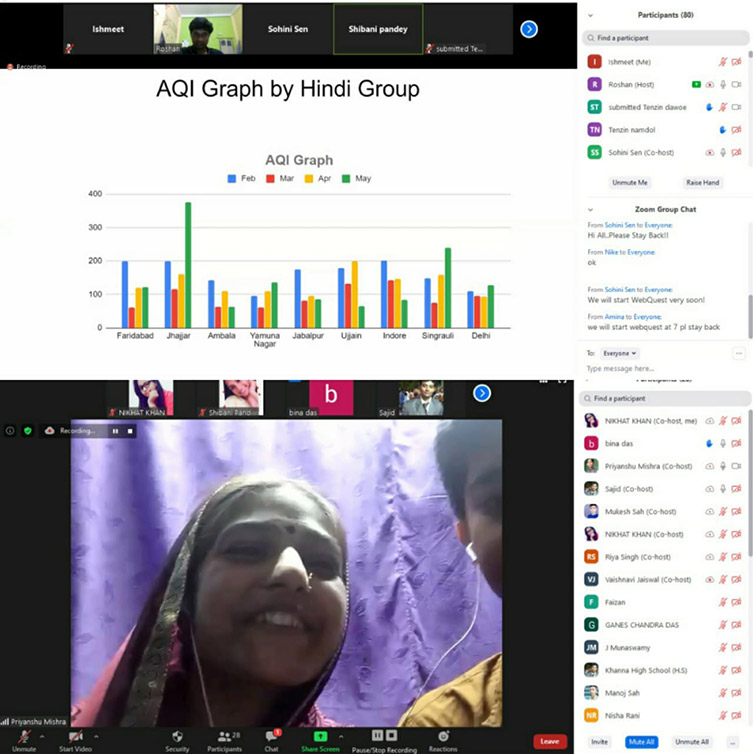 While the Trusts continued to engage online with those who had access to technology by sharing resources and links over WhatsApp and reach teachers through online means in remote rural communities, it re-strategised and mobilised community level volunteers, as well as set up learning centres in open public places in villages. "Students in small groups frequented these centres and were engaged by our field facilitators and community volunteers, while observing Covid protocols," says Ms Patwardhan. "In geographies where the challenges of digital infrastructure were especially great, we reached out physically, sensitising parents, setting up community level libraries and learning activities to maintain continuity in the learning process."

Teacher training
All the three initiatives of the Trusts are designed with or supported by a strong component of teacher professional development so that technology is used as an enabler. "While we have been able to meaningfully augment online learning for teachers during the pandemic, it was also a good reminder regarding the inherently social character of learning, namely reaching content to the student alone does not result in learning," says Ms Patwardhan.
The Covid crisis was an opportunity for Tata Trusts to build capacity for their field teams, including volunteers and frontline community level cadres, to use technology for blended learning. Many regional teams worked with children in the local community to create safe learning spaces in villages by setting up and running community libraries. Ms Patwardhan says, "This period has thus also underlined the need for meaningful blended approaches to learning and highlighted the importance of good teachers, the role of parents, and certain limitations of a purely online form of teaching."
*Name changed
—Anuradha Anupkumar