August 2021 | 718 words | 3-minute read
In March 2020, when India swiftly went into lockdown in the wake of the Covid-19 pandemic, Ardeep Chakroborty witnessed first-hand the terrible economic cost borne by the most vulnerable communities. A system engineer with Tata Consultancy Services (TCS) in West Bengal, 28-year-old Ardeep noticed that many homes had been plunged into a state of financial despair in his neighbourhood, Khardaha, located near Kolkata.
"Those who were part of the unorganised sector — hawkers, rickshaw pullers and the like — found themselves without jobs, livelihoods, all in less than a week," he recalls. "I decided I had to find a way to help them out of this calamity."
Door-to-door saviour
Ardeep undertook what he describes as a 'self-propelled initiative'. He purchased rice, potatoes and sanitary napkins at his own expense, and contacted a local club to help him distribute these goods to the needy. "The volunteers at the club knew where those in need lived and the best way to reach them. With their assistance, on April 1, 2020, I went door to door distributing these goods."
The situation was grim. While government initiatives like rationing existed, help often did not reach ground level, or was inconsistent. Ardeep also noticed that though Covid-19 had devasted livelihoods, the state of labourers was worsened because of an obvious lack of communication from more privileged sections of society.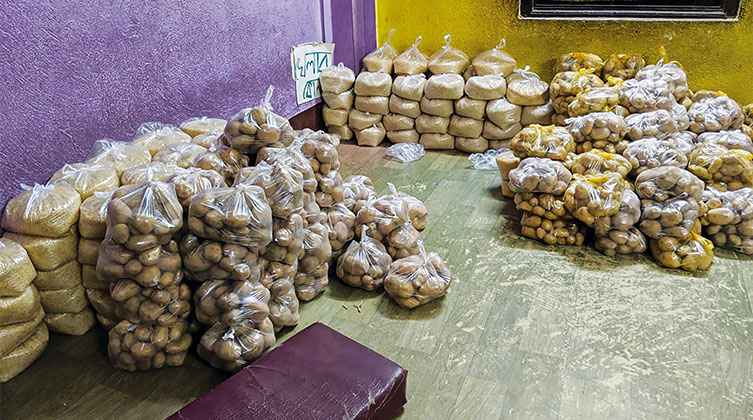 "There is such a disconnect. They have no access to basic needs," he says. "For instance, when I had a woman volunteer distribute sanitary napkins to disadvantaged women, they had no idea what they were or how to use them."
Despite the challenges, Ardeep's efforts helped reach these essentials to over 50 households in the area.
Always a helper
While Ardeep's philanthropic efforts during the pandemic were successful, they were by no means the first he had taken on. While pursuing a BTech degree at the Heritage Institute of Technology in West Bengal, he collaborated with NGOs like Bhoomi, to organise blood donation and medical check-up camps in his locality.

He carried forward his drive to help people after being recruited on-campus by TCS almost four years ago. Ardeep was part of TCS Maitree, an initiative by TCS associates and their families, to develop and propagate volunteer-driven, meaningful activities that make a difference to society. "Through TCS Maitree, I visited an old age home in Barrackpore, organised an eye check-up camp in the slums near Bidhannagar Road railway station, and provided tutorials to children in Thiruvananthapuram," shares Ardeep, who has also donated all his organs under the National Organ and Tissue Transplant Organisation (NOTTO). "I was part of Project Lifeforce as well, which is a blood donation camp organised at TCS offices, to ensure blood reaches patients at Tata Medical Center in Kolkata."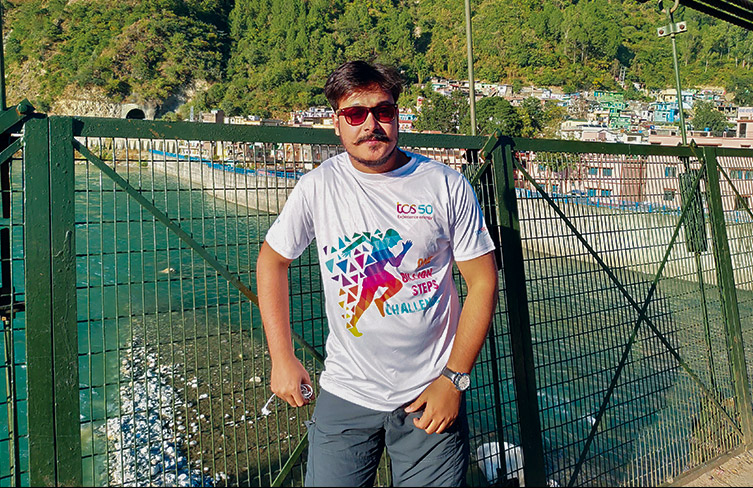 Combating the second wave
As he did last year, Ardeep has marshalled resources and volunteers to bring help where it is most needed — though the focus has changed. "The first wave was about hunger and livelihood, but this time, it's a health infrastructure crisis, though I would add that for many people, dal-roti is oxygen," he says. "As part of the current initiative, I am working with an organisation called Red Volunteers in our locality that goes to every household in the neighbourhood that sends out a distress call, to bring them oxygen cylinders or if they already have oxygen cylinders, to refill them."
The organisation also helps patients get to the hospital, which Ardeep has identified as a major gap. He explains, "My area is outside of Kolkata and all hospitals and nursing homes are in the city. There have been issues with patients being unable to connect with ambulance services, or these services not being available 24x7, of patients and their families being charged exorbitant rates, or being refused altogether because they are Covid positive. This organisation is helping patients navigate these issues."
Despite seeing the difficulties on the ground, Ardeep is confident we can see the end of this health disaster. "If each person helps out in whatever way they can in their neighbourhoods, the circumference of aid grows. Though our individual efforts may seem little to us in the vast scale of this crisis, combined, we can beat this thing," he concludes. 
—Anuradha Anupkumar