May 2021 | 1104 words | 4-minute read
At Titan's design atelier, a team of award-winning designers live, breathe and create innovative products that magically weave art and engineering.
Every design we visualise emerges from a deep design story drenched in the richness of varied cultures. More importantly, the human-centred approach to design keeps us connected to our customers and helps us design for them a little better with every collection.
Leader of jewellery designs
We always keep our collections relevant through an understanding of global trends. Most of these trends, however, hold little significance in our geography and hence have to be sifted out, keeping our consumers and market in mind. We have a vision of how jewellery in India is shaping up both in the long- and short-term. What we introduce through our collections is aligned to this larger intent, and it helps us establish our own trends for the India market. When other jewellers follow suit, these trends only become further entrenched and help establish us as trendsetters and design leaders.
Defining trends for the jewellery and fashion industry is both an art and a science. To innovate and create our own trends, we need to know what is happening around us. We require an observant eye, a mindset to spot things emerging in smaller pockets, a systematic study of how things are evolving, and knowledge about the socio-economic shifts and its impact. We also need to immerse into fashion and lifestyle magazines, peruse blogs and follow influencers, besides keeping an eye on the obvious mega and macro trends and then connect all these threads to weave our own narrative. This specialised knowledge and experience is a must to leap beyond and create our own trends.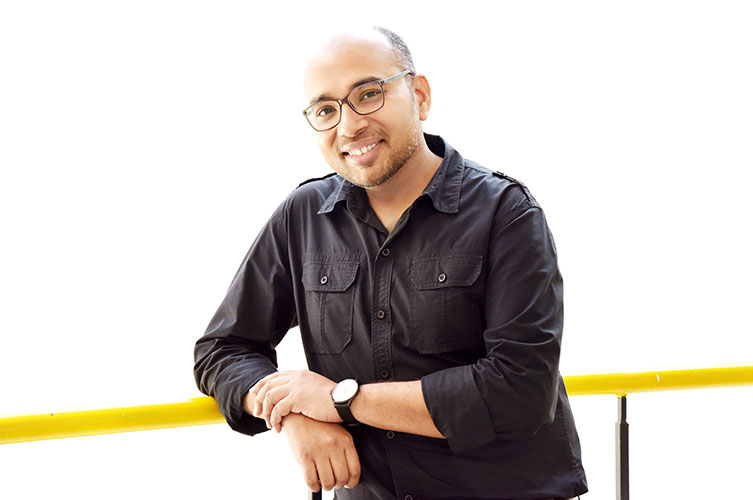 Impact of Covid-19 life choices
Covid-19 has proved to be the biggest driver of change that has forged new consumer attitudes. Trends predicted for the next decade have become part of our lives in a matter of weeks. From above-the-keyboard dressing to home hub, we are now incorporating new ways of living and working at speed, with the pandemic bringing a widespread impact on our lifestyle choices as well.
Thanks to the omnipresent mask, we are seeing a heightened need for fuss-free jewellery, especially around the face and in particular the earrings. Hence long flowy danglers and chandeliers have given way to the 'button-up' trend, giving more power to the evergreen ear studs — in all shapes and sizes, the larger the better; and consumers across segments have lapped up this trend. We will see the button-up trend only growing stronger this year, with the glamourous hoops also entering the forefront — oversized or small, simple or eccentric.
With 24x7 video calls, conferences and webinars becoming the new reality, we see an amplified need for making above-the-keyboard dressing impactful. We call this trend 'zoom-groomed', where we have popularised jewellery categories like brooches and high-collar necklaces that help adorn the above-the-waist look. One style in particular has out sparkled the rest — collar necklaces. We made these a must-have accessory to add zing to those never ending work-from-home meetings.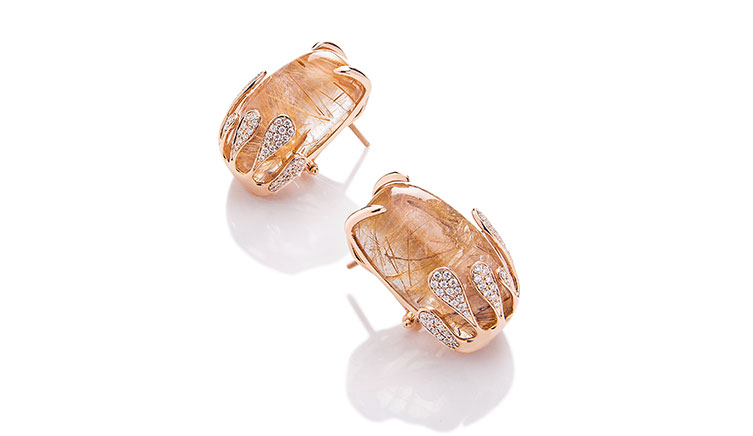 The uncertainty and disruption of these turbulent times has taken an emotional toll on people who are seeking solace and calm in spirituality. The pandemic has given millions a reason to look inward and upward in newly spiritual ways. In line with the consumer demand for reassurance and wellness, the focus is on mystic and spiritual collections in jewellery. Protective talisman motifs such as religious figures, the evil eye and zodiac signs give hope, strength and an inner sense of calm. Designers are mining into the age-old benefits of gemstones to create amulets, using 'healing' stones. The belief that they are 'silent protectors' offers assurance and positive energy to wade through the gloom.

Jewellery as trend
The arrival of the Covid-19 vaccine has brought a heightened sense of liberation and hope around us. We see designs that encourage optimism to counter post-pandemic anxieties. Jewellery in 2021 will be anything but boring and subtle. As playful and mood-boosting jewels gain traction, we will see a riot of colours expressed through unusual combinations and a vibrant juxtaposition of gemstones coming together to give designers a rich canvas to paint on.
2021 will hopefully restore normalcy into our lives. With the previous year spent mostly at home, not many people updated their wardrobe. As we slowly begin to get back to our old routines, we will also need to gear up for this new restart. While 2020 was all about mindful spending and investment, 2021 will see the return of jewellery as adornment, as people start socialising with fervour. Minimalism will probably be an extinct word from our dictionaries for a while now, with the rise of extremely bold and dramatic jewellery pieces almost like wearable art.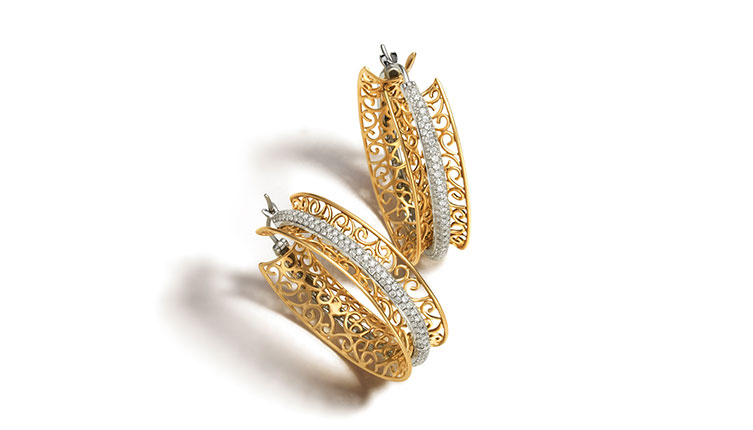 In terms of material, the humble pearl, which has stood the test of time, is back with a bang this season. In addition to the timeless cream pearls, designers will experiment with the new age colour palette ranging from rosaline pinks, glamourous blacks and subtle greys. The sautoir neckpiece will see an infusion of pearls as a single or multi-layered string or bunched up to cascade in a tassel.

Backing indigenous crafts
Vocal for local and Atmanirbhar Bharat are strong movements that support indigenous crafts. Isolated with their close family and friends during the lockdown, people have felt a strong desire to stay connected to their roots. They are seeking comfort in the nostalgic richness of the reassuring past.
There will thus be heightened appreciation for exquisite traditional jewellery pieces with intricate handcrafted techniques. We will see designers digging back into our rich cultural past to drive inspiration from our heritage. Designers will collaborate with skilled crafts persons to discover the 'new' in familiar, reimagining some of the heirloom pieces into more wearable and relevant avatars that are spectacular yet practical.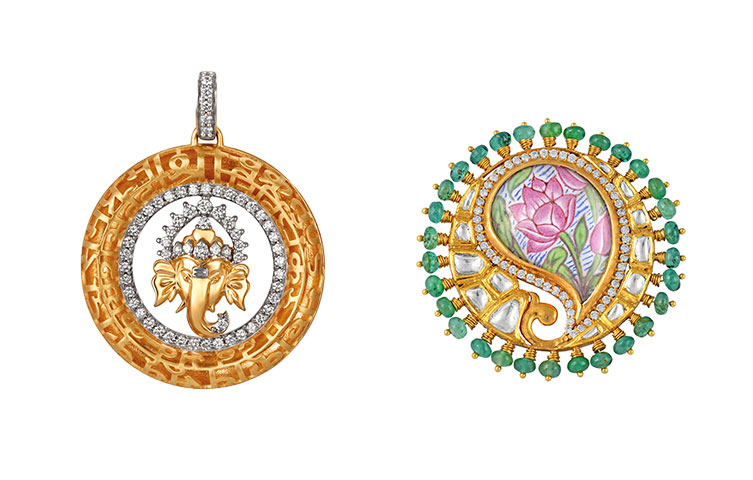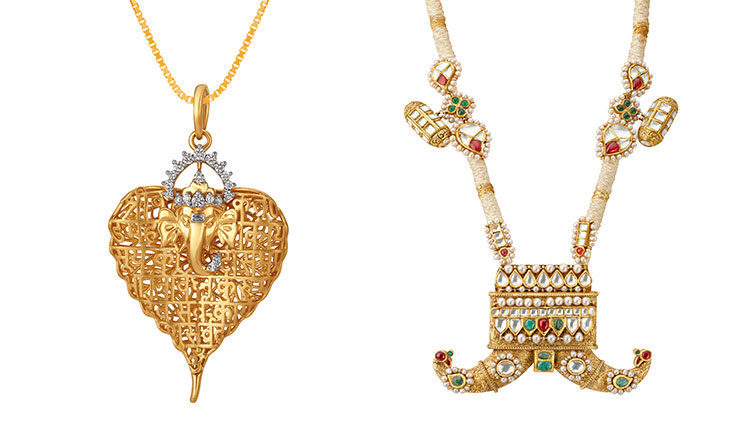 In the post-Covid era, there is a deep urge to connect back to nature. Humanity has realised the sense of urgency to strike a balance on this planet, with an increased focus on sustainability. Ironically, the jewellery industry is closely linked to nature's bounty — metals, diamonds and gemstones and their reckless mining. More and more jewellery brands and designers will now be talking a new narrative of sustainable processes and materials. Brands and consumers alike will embrace green gold more openly, along with an organic shift towards 'slow fashion'. Modular jewellery which is versatile and serves multiple purposes will be the new driver of value.
The author Abhishek Rastogi is head of design – Jewellery Division, Titan Company Ltd