May 2021 | 1057 words | 4-minute read
2020 brought to the fore the importance of health and well-being. Preventive health and a focus on wellness took centre stage in people's lives, thereby shaping consumer behaviour.
Expectedly, businesses responded to this trend by introducing products and services that cater directly to the demand for a healthy lifestyle. Tata companies' products and services range from those that improve immunity, enhance well-being, aid in de-stressing, and help you to cope with the new way of life in a holistic way.
Serving up immunity and wellness
For hundreds of years, the Indian kitchen has been blessed with ingredients that help strengthen immunity. Tata Consumer Products brings the best of both worlds — traditional goodness in modern packaging that are available in both India and other countries.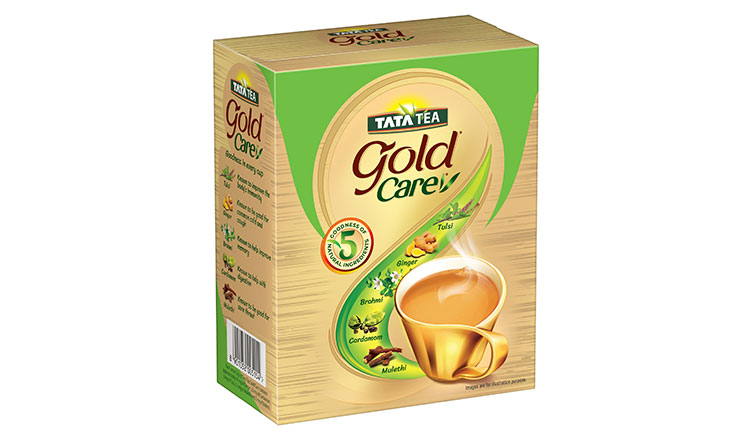 Tata Tea Gold Care is infused with a combination of five native ingredients that provide wholesome goodness in every cup and promote well-being. It packs the immunity boosting ingredient tulsi (holy basil leaves) and other ingredients such as ginger, cardamom, mulethi (licorice) and brahmi (water hyssop) that not only make for a perfect cup of masala tea, but also are known to provide specific health benefits.

Tata Tea Tulsi Green is a blend of green tea and tulsi leaves that tastes good and energises. While green tea is known for its multiple health benefits, tulsi leaves have traditionally been known to improve immunity. The product has been created keeping in mind consumers' preference to use native ingredients with home-made mixtures in their regular cup of tea This has become even more relevant in current times when consumers are increasingly valuing authentic ingredients in food and beverages without compromising on taste.
The Tetley green tea range in India has been reformulated with added Vitamin C and relaunched as Tetley Green Tea Immune. With added Vitamin C that has the power to boost immunity, Tetley Green Tea Immune that rejuvenates you with every sip, is available in four variants: Classic; Lemon & Honey; Ginger, Mint & Lemon; and Mango.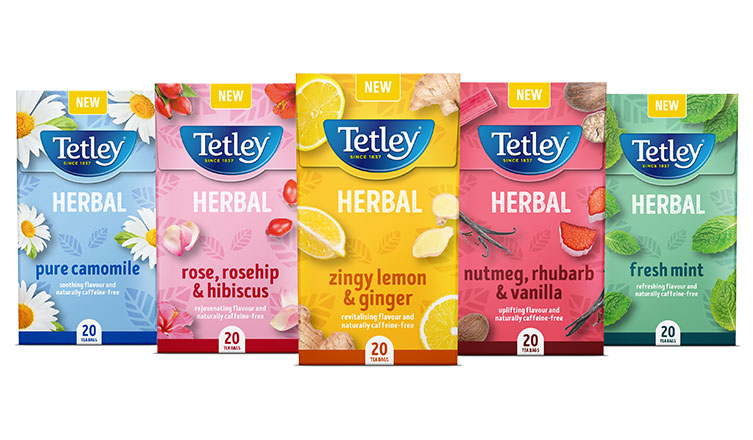 Need a 'me' moment? Tetley UK launched Tetley Herbals, and its range spans classic flavours such as Fresh Mint, Pure Chamomile, and Zingy Lemon & Ginger, as well as new innovative trending flavours such as Rose, Rosehip & Hibiscus, Nutmeg, and Rhubarb & Vanilla. It offers consumers a chance to take a moment out of their day to relax and revive with Tetley.
Tata Consumer's food products — Tata Sampann and Tata Salt — are high quality offerings that are fortified with micronutrients. Tata Salt's efforts to create awareness about the right amount of iodine intake among India's population have yielded significant results for years and is well-documented.
The novel coronavirus galvanised people to resurrect the age-old Indian wisdom of home remedies. Tata Sampann spices with their natural oils intact, ensure wholesome goodness — 'sarvagunn sampann' goodness.
Turmeric (haldi) powder, known for its antioxidants, received wide consumer attention as an immunity booster during the pandemic. To encourage higher usage of turmeric as well as to support the AYUSH ministry's immunity boosting drive, Tata Sampann ran a special engagement with Master Chef Sanjeev Kapoor and many health, food and lifestyle influencers across YouTube and Instagram with the hashtag #BeatTheLockdown and #HarDinHaldi.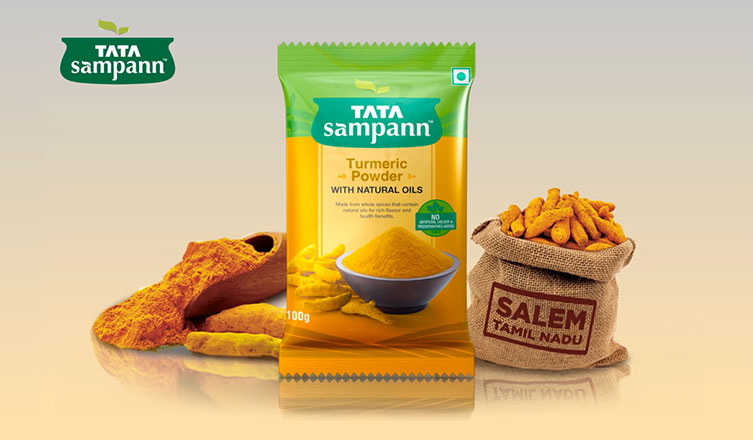 Wearables
Despite the pandemic placing severe restrictions on group or team activities, the consciousness and the need to stay fit and healthy increased unquestionably.
"We have definitely seen an uptick in our health-focused products. Both anecdotally as well as from our customer dipstick surveys, there is a marked increase in intent. As a lifestyle choice, we believe that some of the interest will sustain even after we are back to normal," says Kalpana Rangamani, CMO – Watches & Wearables, Titan. "In addition, the overall trend towards connected products which includes Titan Pay, our contactless payment watches, is very encouraging."
Titan has a range of products that help you stay focused on your fitness and wellness goals. The range starts from the affordable Fastrack Reflex wristbands which have 10+ smart modes and heart rate monitors. For those more serious about their fitness regimes, Titan's TRAQ range of watches has Lite for beginners, Cardio for runners and cyclists, and Triathlon for triathletes.

Managing eye strain
The pandemic, to a large extent, mandated the adoption of digital; for even school-going children started using computers and other smart devices for several hours a day in order to attend online classes. The continuous exposure to screens — to blue light — has the potential to create eye strain and impact vision as well as the sleep cycle.
While it is best to exercise restrictions on the time spent behind screens, Titan expanded its blue line of products — eyewear specifically meant to reduce digital eye strain — and compacted development and delivery times.
"In one of our shortest introductions, we expanded our range to include products for kids. We cut down the cycle time from conception to shelf from over six months to just 45 days," says Shalini Gupta, CMO, Titan Eyecare. "Our sales contribution for this range grew to 55% in the months immediately after the pandemic. The previous year, the contribution of the blue line was just 30% for the same period. The demand simply doubled," she adds.
With masks becoming a constant companion, the protective covering gave rise to a unique problem among those who wear glasses — exhalation often fogs the lenses. Titan has come out with blue line products that are both anti-fog and anti-blue light. To help de-fog glasses, wipes that prevent any kind of glasses from fogging up are also available at Titan stores.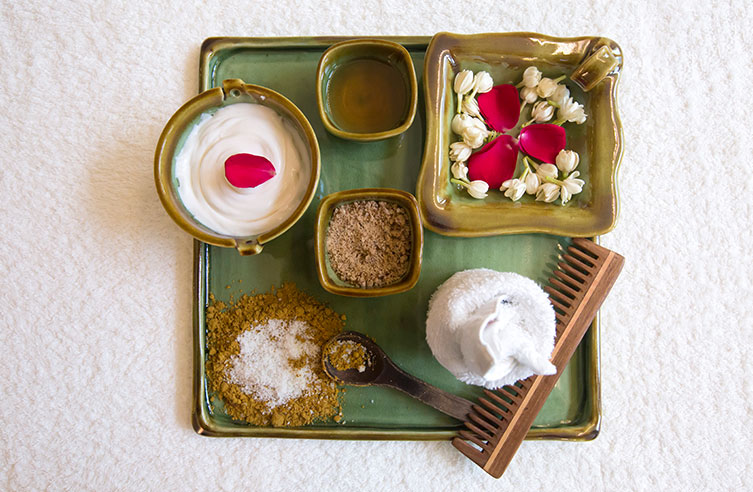 A wellness spa
As travel restrictions eased, people sought to get away from the confines of their homes to de-stress and rejuvenate their mind, body and soul through holistic rejuvenation.
It is here that Jiva — the Indian Hotels Company Ltd's award-winning Indian and all-natural spa — has been offering a unique range of spa treatments for holistic well-being. At several locations such as Rishikesh, Bengaluru, Goa, Coorg and Hyderabad, Jiva offers customised wellness programmes as well as fortnight-long Ayurveda programmes, including a range of ancient therapeutic treatments like yoga, meditation and spa therapies under the careful guidance of experts; alongside special wellness menus that initiate physical, mental and spiritual equilibrium.
So, take charge of your own wellness with joy and mindfulness with Tata products and services that help you to live holistically.
—Haroon Bijli