March 2022 | 1032 words | 4-minute read
We perceive the world through our five senses, namely sight, hearing, touch, smell and taste. Each of these senses absorbs information from our environs, sends signals to the brain and helps us comprehend our surroundings. While all the five senses are critical, we perceive 80% of all stimuli around us through sight alone!

History
The study of ophthalmology goes way back to 800BC when the ancient Indian physician and surgeon, Sushruta, described 76 ocular diseases, along with the techniques and instruments to be used for correcting visual disorders.
Sunglasses were first used in China in the 12th century, or possibly even earlier. Venetian explorer Marco Polo mentions in his travelogue about people wearing sunglasses in China as early as 1275.
For spectacle lenses, Roman Stoic philosopher Seneca (4BCE–65CE) is said to have used a glass globe of water as a magnifier to read. The first wearable glasses known to history appeared in Italy during the 13th century.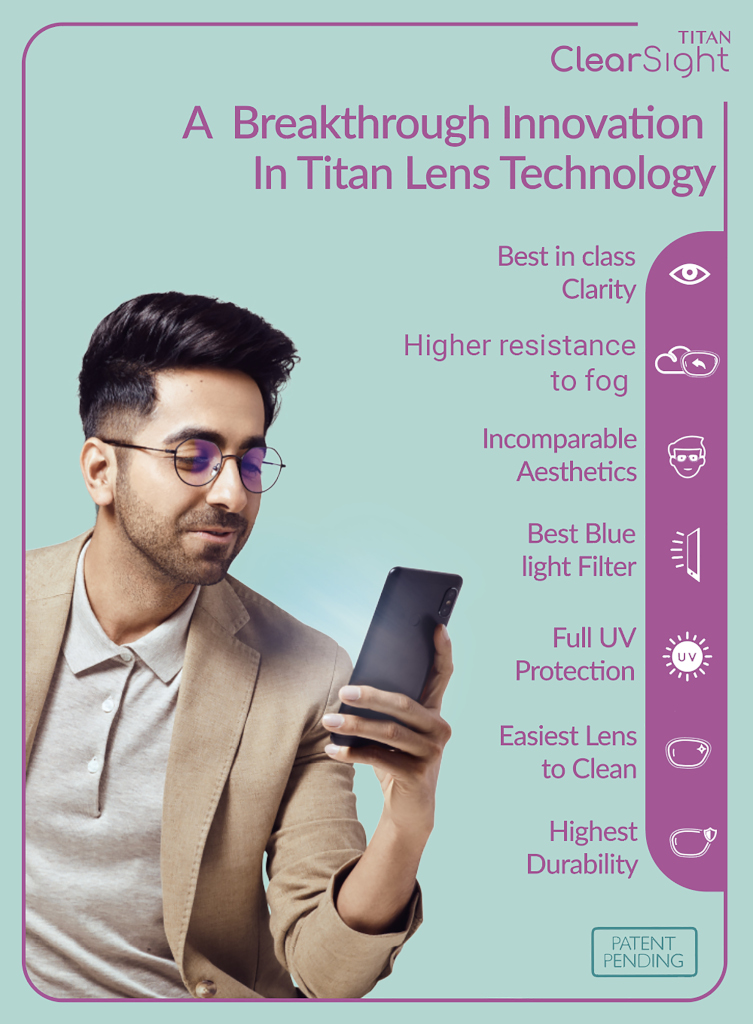 Until the late 17th century, glasses were used only for single distance correction. American polymath Benjamin Franklin after 40 years, unable to read at near distance, invented the revolutionary bifocals (1784). In 1959, Bernard Maitenaz invented the progressive lens which enables seamless vision from near to distance.
12th century: Chinese used sunglasses.
13th century: Romans used the magnifying glass for reading.
14th century: Germans invented the concave lens. 
16th century: Spaniards created frame temples to hold their lenses. 
17th century: Benjamin Franklin invented bifocals. 
19th century: Bernard Maitenaz invented the progressive lens. 
Who knew that spectacles — an indispensable companion perched on the bridge of our nose — has such a rich history of evolution?
Eye health statistics
Notwithstanding the developments in eyecare, an estimated 220 crore people across the world today are visually impaired. In India, almost 55 crore people in more than a 130 crore population suffer from vision problems. Apart from age related issues, certain environmental, social and genetic factors may also cause vision concerns. For instance, excessive use of digital devices results in eye strain and visual exhaustion, thereby triggering vision issues.
In India, the problem is compounded because only one-third of those with vision impairment opt for solutions. According to a recent study conducted by Titan's Eye Care business on more than 11,000 people in Bengaluru, 58% had vision deficiency but only 36% of them had taken some corrective measures. A whopping 64% were not even aware that they had a vision problem!
Science of vision
When external light enters our eye and reaches the retina, the photoreceptors, or the cells in the retina that respond to light, turn this light into electrical signals that reach the brain and convert the signals into the image we see.
In fact, our eyes are not the perfect sphere that we see in diagrams; they can actually be compared to a potato! Hence a refractive error might occur when the shape of the eye prevents light from focusing directly on the retina. Either spectacles, contact lenses or surgery can correct refractive errors.
The most common refractive errors are:
Myopia or nearsightedness: You can see nearby objects but cannot see distant objects.

Hypermetropia or farsightedness: You can see distant objects but cannot see objects at near.
Astigmatism: Objects appear blurry whether at a distance or near.
Presbyopia: After 40 years, eyes gradually lose the ability to focus at near.
Determining the right power for each individual is a complex process. At Titan Eye+, we have a comprehensive 20-step—zero-error eye test, which is administered by our trained optometrists. 
Sense of loss
When you are diagnosed with a vision problem, it usually causes a 'strong sense of loss', which is further complicated by the challenge of selecting the optimal pair of glasses that serve both a functional and aesthetic purpose.
For first-time wearers, the thought of spectacles altering the way they look can be a daunting proposition.
Today, customers can choose from a wide variety of frames including branded ones, lens types, lens technologies, coatings and more.
Considering the options available in lens material, frames, treatments, etc, how do customers choose the right pair of glasses or lenses to solve their vision problems as well as ensure that their choice is fully customised to their lifestyles and needs?
Eyewear paraphernalia
People under 40 years usually require single-vision lenses, depending on the type of vision impairment. After 40, bifocals or progressive lenses are common. 
Types: Single vision, Bifocals, Progressives, Functionals

Lens material: CR (thermoplastic), Polycarbonate, Trivex, High index, Glass

Coatings: Scratch resistant, Hard coat, Anti-reflective, Hydrophobic, Oleophobic, Blue filter, UV protection, Anti-fog

Treatments: Photochromatic, Polarised, Tint

Frames: In various shapes, sizes, colours, designs and materials

Types: Full rim, Half rim, Rimless

Shapes: Rectangle, Square, Pilot, Round, Cat eye, Navigator, Club master

Materials: Acetate, Metal, Injection Moulded (Polycarbonate), TR90, TX (thermoplastic), CP (cellulose propionate)
Contact lenses can be worn to correct vision, while coloured lenses are used for cosmetic purposes. The lenses are of different types — Spherical, Toric, Multi-Focal, and Photochromatic.
Titan Eye+
This is where Titan Eye+ steps in. Since Titan launched its eyewear category in 2007, Titan Eye+ has striven to redefine the eyecare industry with high quality standards, focus on product innovation, precision technology, trained personnel and unwavering commitment to our customers. These aspects, along with a strong understanding of our customers and manufacturing prowess, help the company create products promising optimal vision correction, comfort and fine aesthetics. Titan Eye+ aims to provide you with glasses that suit your lifestyle and accentuate your looks.
During the pandemic, Anti-fog lenses and Anti-viral frames from Titan Eye+ were in demand. Other innovations like Indifit Frames (custom fit for Indian faces), ClearSight lenses (7 features in 1, patent pending) and NEO progressive series are greatly sought after by our customers.
Expectedly, with 400,000 customers giving Titan Eye+ a Google score of 4.9/5, it is an emphatic thumbs up to our two pillars of eyecare: 'Expertise and Empathy'.
With over 40% of Indians requiring vision correction, cases of myopia rising among children, one-third of the global blind population residing in the country, and one-fifth of the global glaucoma burden on India, our journey to serve has only just begun!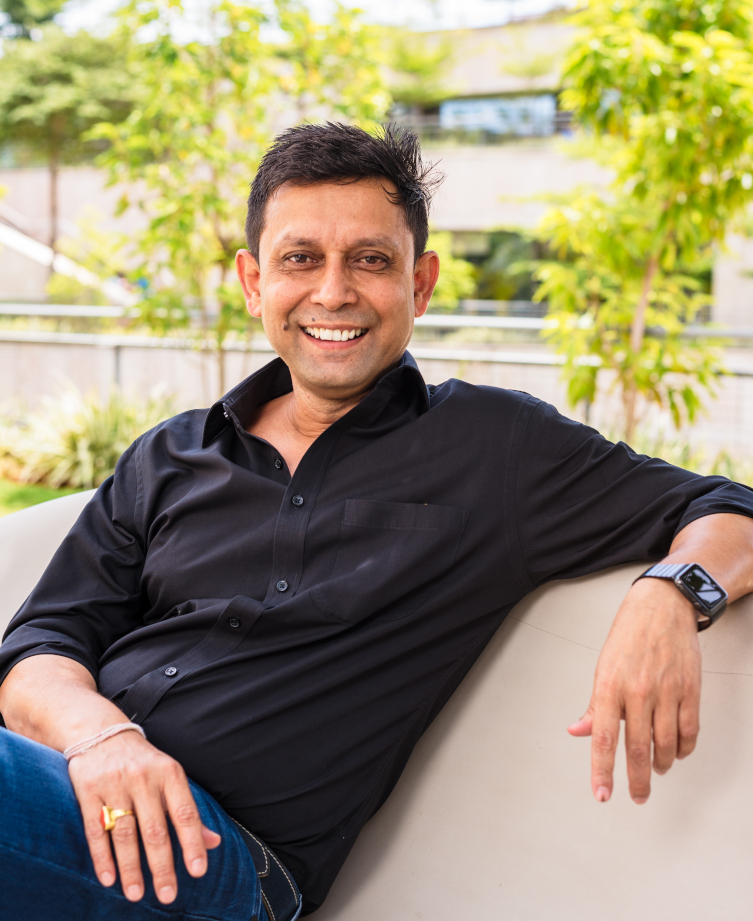 The author, Saumen Bhaumik, is CEO, Titan Eye+ at Titan Company Ltd.