April 2023 | 2534 words | 10-minute read
It was on a warm night in March 1977 that the mainspring was wound, and the wheels started to whir and turn for the entity that would become Titan Company Ltd. At 10pm, Xerxes Desai, future founder and first Managing Director (MD) of Titan Watches, received a phone call from his associate Anil Manchanda, who said: "There are five projects that I've shortlisted. The best among them is watches."
The road would not be an easy one; it took 10 years after that 10pm call for Titan to be launched (1987) as a joint venture between Tata Industries and the Tamil Nadu Industrial Development Corporation (TIDCO). The interim years were spent building a case within the Tata group for a watch company, shoring up technical knowledge and talent, and navigating bureaucracy in pre-liberalisation India.
Reflecting on these challenges, Mr Desai wrote in March 1988: "There had been times in the intervening years when we felt weary of the effort needed to find a partner, negotiate a know-how contract and get governmental approvals in the teeth of opposition by smugglers and entrenched Indian manufacturers. There were times when Minoo (Mody, then CEO of Tata Sons), Anil and I felt like abandoning the effort. But there was one man who thought that the effort should not slacken. That was JRD Tata!"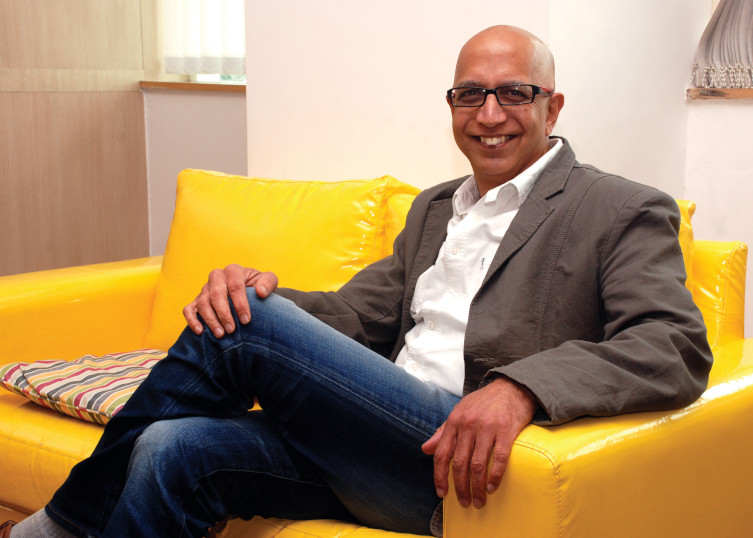 "Titan is really proud of its multiple stakeholder focus from its early days: recruiting young girls and boys from villages and training them in watchmaking, setting up women's co-operatives for watch and jewellery assembly, industry transformation by supporting jewellery artisans and vendor partners, and supporting the communities through multiple interventions like girl child education, scholarships for higher studies, and skilling for employability."
—CK Venkataraman, MD, Titan Company
A quartz revolution
Before Titan made its debut, the watch market was dominated by a state-owned brand that mainly manufactured and sold high quality mechanical watches at affordable prices, though some smaller, unorganised players also made up a sizable share of the market. Often, customers had to place orders months in advance to get their hands on these timepieces.
"Mechanical watches, powered by a spring mechanism, were popular in the 1980s, but they required regular winding and were not as accurate as quartz watches," explains Suparna Mitra, Chief Executive Officer (CEO), Watches and Wearables, Titan Company. "Moreover, the designs were very basic and limited, and watches were bought and sold as pure functional timepieces — there was very little association with style or fashion."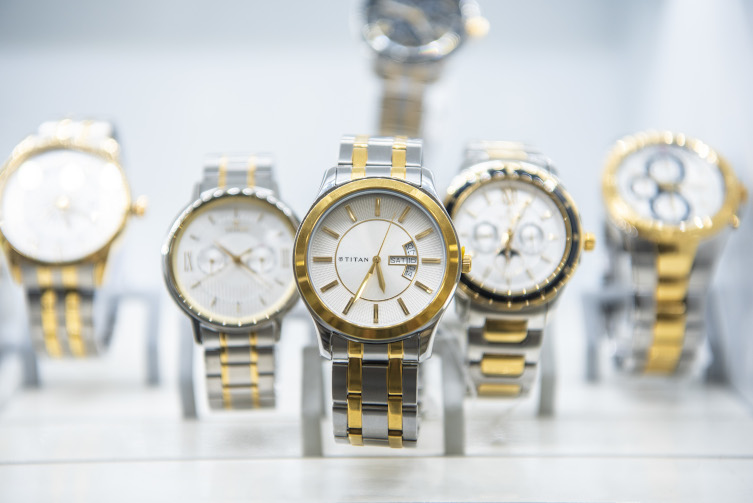 Titan revolutionised the watches market when it was launched, offering a wide range of beautifully designed quartz watches in a market dominated by mechanical watches with basic designs. "Watches were designed and manufactured to exacting international standards, something that Indian consumers had only seen with international brands when they travelled abroad," says Ms Mitra. Soon enough, the market was transformed into a quartz-only market, making Titan a pioneer in India. 
The objective had always been to ensure that every Indian had access to exquisitely designed watches at reasonable prices (in the brand's first cluster of watches, the price range was between Rs 350 and Rs 900).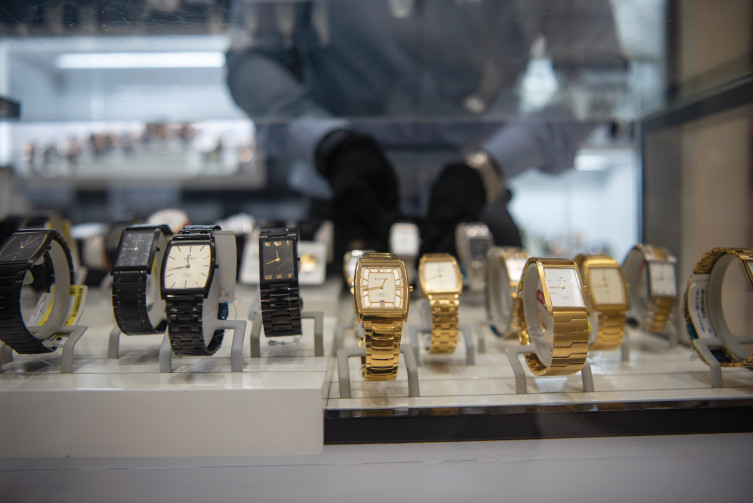 The numbers
298 million watches produced since March 1987
2,420 towns reached in India, 32 countries around the world

905 retail stores and 529 large format stores

Sales of Rs 2083cr (~83.2%) offline and Rs 419cr (~ 16.8%) online YTD September 2022
The legend of Hosur
When the Tatas came in as TIDCO's joint venture partner, the mandate was clear: create manufacturing jobs in order to ramp up employment. To do that, however, the company first sought to hire experienced professionals in technical and managerial jobs, and Hosur — a sleepy town in Tamil Nadu, with a population of barely 20,000 — was chosen in part, due to its proximity to Bengaluru.
After that, the company began the complicated task of recruiting hundreds of workers with an aptitude for the intricate work of watch assembly. Teams of people scoured schools in small towns and remote villages in Tamil Nadu to persuade young students (17 and above) to take competitive aptitude and attitude tests; for every 100 that applied, three were selected.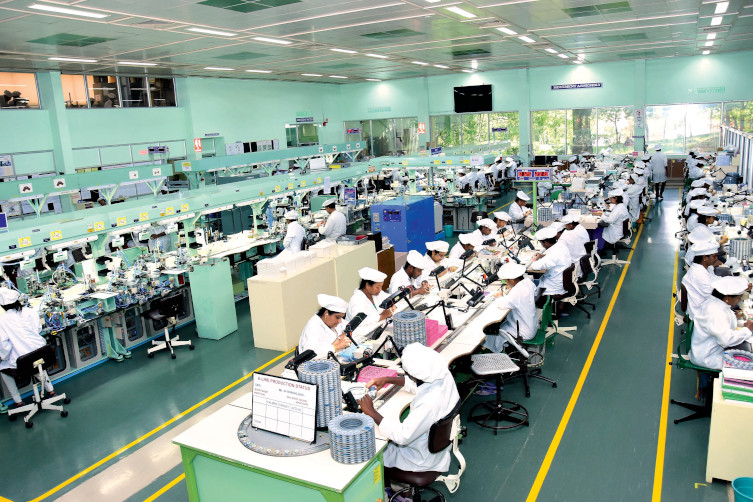 Hiring young, inexperienced talent came with its own problems. Many of these workers had never left their homes and villages. To help them cope, Titan set up transit homes with foster parents who would take care of them.  
In the future, this propensity for compassion would extend to the karigars employed by the company for its jewellery business as well. Today, its Karigar Centre in Hosur offers food and accommodation for artisans in these centres, and yoga, sports activities and periodic health checkups are also conducted in these units to ensure the karigars' well-being.
Challenging the family jeweller
The journey for Titan Company's jewellery division began with 18kt gold watches in 1994. By 1996, Tanishq had opened its state-of-the-art jewellery factory and Karigar Park in Hosur, and its first store opened in Chennai showcasing a range of exquisitely crafted 22kt gold jewellery and diamonds.
With this new vertical, the company found itself yet again in an infamously unorganised market and tackling the challenges that came with it. "India's jewellery market has traditionally always been dominated by local independent jewellers, and even today around 70 percent of the market continues to be unorganised and fragmented," says Ajoy Chawla, CEO, Jewellery Division, Titan Company. "The relationship with the family jeweller endured for generations. Lack of transparency on purity, an ability to negotiate pricing, customised designs and personalised dealing resulted in customers having blind trust in the family jeweller and a sense of 'winning the transaction' every time they shopped."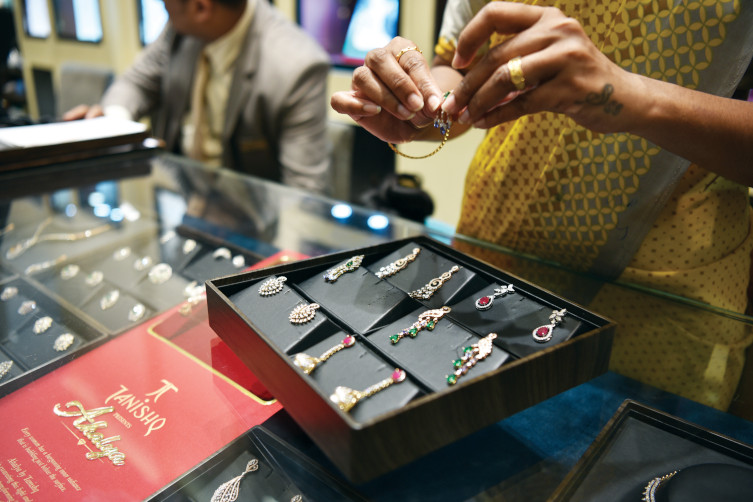 To build trust vis-à-vis the local jeweller, Tanishq launched certified purity of gold as well as the Karatmeter in 1997, which proved to be a gamechanger for the brand. Customers were encouraged to test the purity of their old gold in-store, using the Karatmeter; checks yielded an average gold purity of only 19-20kt instead of 22kt, implying a 10 to 12 percent lower value for customers. This helped dislodge some of the blind trust that people had in family jewellers.
The company also crafted a 'Tanishq Way of Life' retail programme to reinforce trust between the customer and the brand's individual retail sales officers (RSOs). "This has helped embed a culture of service and a deep relationship across all 400+ Tanishq stores and 8,000+ RSOs," says Mr Chawla.
Despite building this trust, the brand has had to manage regulatory-led disruptions. "While most unorganised players found ways to 'navigate these constraints', an organised and clean, listed player like Tanishq was impacted disproportionately, as we comply with all laws in letter and spirit," says Mr Chawla. "Our overall approach, as always, was to innovate and respond with agility, leveraging our talent, business partners and brand franchise. This has strengthened the trust and reputation of Tanishq even more so amongst all stakeholders."
Jewellery for a new generation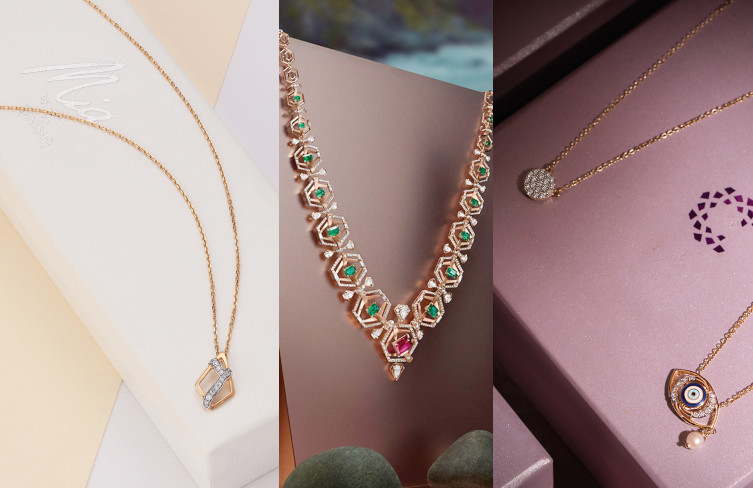 A significant strategy employed by Tanishq to respond to market realities has been to establish relevance as well as differentiate itself. The brand has done this by positioning itself as one designed for the 'rooted yet progressive' woman, enabling her to reinterpret tradition in a more contemporary manner, and participate in the community through rituals and festivals, while celebrating her unique self-expression.
"In a market where jewellery is viewed as an investment, Tanishq's focus has been on adornment play (versus investment-oriented play) led by a design differentiation strategy through marketing of theme-based collections," says Mr Chawla. "The PAN card (for purchases over Rs 2 lakh) comes out more easily when a woman sees a unique design with intricate karigari (craftsmanship) fusing many traditional techniques."
Additionally, Tanishq's thrust has shifted to winning in the < Rs 2 lakh space, which means catering to the salaried, professional middle class, or new money versus old money. This aligned with Tanishq's position as a progressive brand catering to a modern mindset and resulted in the brand acquiring several new customers from the middle-class segment.
Through the years, Tanishq has built a powerful portfolio of brands and sub-brands for different segments: Mia to address a younger, more modern mindset; Zoya in the luxury segment; Caratlane, which is a digital-first company; wedding sub-brand Rivaah, addressing community-specific segments; and Aveer, which is focused on modern men.
The heart of the operation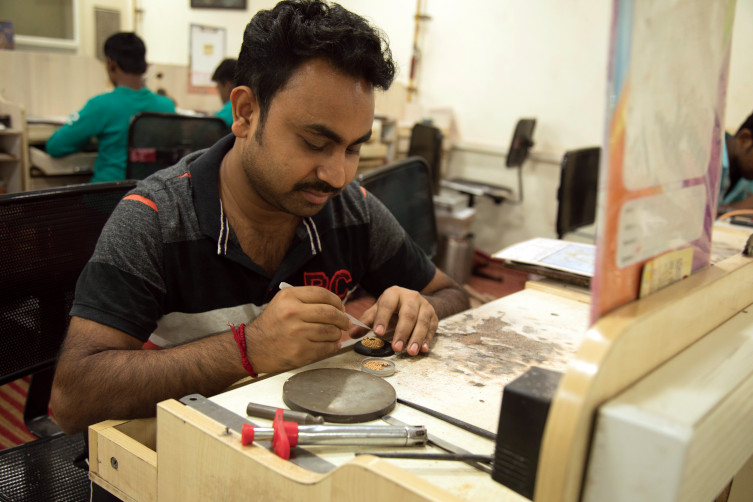 The lifeline of the gems and jewellery industry in India, karigars have traditionally had to contend with the circumstances inherent in an unorganised business, namely poor working conditions, variable cash flows and lack of proper infrastructure and formal training facilities. Many karigars even develop eyesight-related issues due to the intricate nature of their work. This has led to a severe shortage of skilled karigars, as a new generation of karigars moves away from the family business.
"From an inclusive growth and sustainability point of view, Tanishq conceptualised and started investing in Mr Perfect, Karigar Parks and the Karigar Centres concept of manufacturing, wherein the karigar is provided with the right ambience for jewellery manufacturing in line with Tanishq's guidelines," says Mr Chawla. "This also enabled our vendors to transform their working environment. We introduced some much-needed safety measures, modern processes, ergonomics, policies that upheld dignity of labour and fair wages, into the bulk of the manufacturing units of our vendor partners."
So far, Tanishq has established four Karigar Centres and 20 Karigar Parks, which have emerged as a benchmark in the sector, and acted as a trigger for other jewellery players and vendors to work on responsible sourcing as well.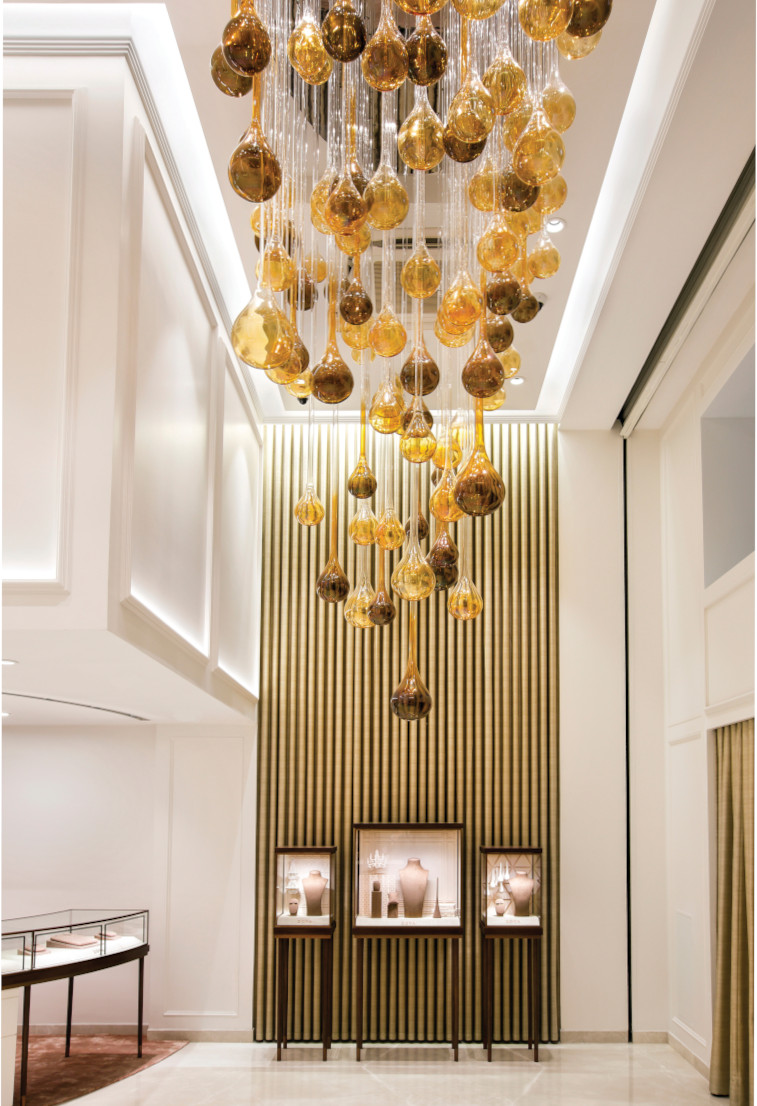 The numbers
650+ stores in 240+ cities and towns (400+ Tanishq, 150+ Caratlane, 95 Mia by Tanishq, 7 Zoya boutiques)
FY22 sales amounting to Rs 26,000cr (all brands)
5-year CAGR of 17 percent (FY17- FY22), despite Covid-19-related disruptions
~6 percent (FY22) market share of a ~ Rs 425,000Cr market (estimated)
Between Tanishq and Caratlane, a dominant digital and omni play of Rs ~2000Cr in FY22; next best player will be at Rs 300Cr, with most in the Rs 100-200Cr range.
10,000+ karigars working directly/indirectly for Tanishq, with Karigar Centres enabling 100 to 120 percent higher productivity than industry standards
Going the whole nine yards
Titan Company launched Taneira in 2017 with the aim of reviving one of India's oldest crafts — handloom weaving. The company's successes in two highly unorganised product markets (watches and jewellery) had built confidence that it would be able to organise the unorganised textile sector as well.
"Naturally, because of the brand proposition, Taneira realised early on that working with weavers and artisans, and building their trust, would be the most important part of the brand's journey," says Ambuj Narayan, CEO, Taneira. "It began with meeting the Handloom Commissioner of India, visiting weavers and artisans in every nook and corner of the country, choosing to work with weaving communities, weaving societies, weavers, intermediaries and master weavers, and assembling a diverse collection of handcrafted sarees from close to 200 supply sources across 20 different clusters in the country."
Gaining the trust of weaving communities meant tackling long-term challenges in the sector, the greatest of which was that weaving was not seen as a lucrative profession. It meant long working hours and tough working conditions, prompting younger generations from weaving families to move to cities for more rewarding opportunities. "The challenge resided in, firstly, improving the conditions of weavers — both in terms of making the profession financially viable and giving them the dignity and respect that they deserved — and secondly, to encourage the next generation of weavers to continue the profession and upskill them," explains Mr Narayan.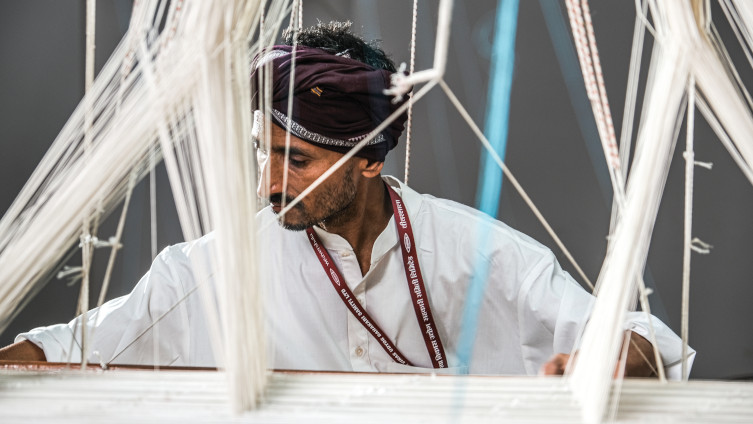 Handcrafted sarees often take longer to produce, so the next step was to ensure timely fulfilment. The clusters lacked scale to deliver on large orders, operating in small, local setups, and were not backed by any national brands to provide them with the platform and opportunity to weave more prolifically. Initially, the trust that the Tata group has built over the years and Titan's association with fair practices became Taneira's core promises to weavers, helping the brand establish a strong bond with local weaving communities. This enabled the brand to onboard weaving clusters and retain them over the years. 
Also instrumental in Taneira's enduring collaboration with weaving communities, has been the brand's Weavershalas initiative, designed to modernise weaving techniques while preserving traditional procedures of hand-weaving. This was the brand's solution to give back to the handloom ecosystem and uplift working conditions for weavers in the clusters. Weavershalas emphasise well-structured and comfortable work environments for weavers by upgrading infrastructure, providing modern workstations and maintaining hygiene. The brand currently has three Weavershalas (two in Varanasi, and one in Champa), with seven more set to open in FY23 across India.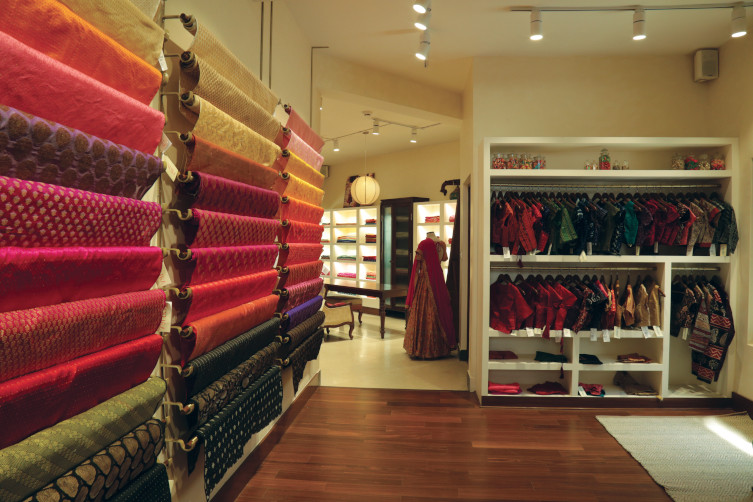 In a short span of time, Taneira has rapidly expanded its vendor base. With an extensive network of weavers, aggregators, co-operative societies, NGOs and designers, Taneira today offers products from 100+ clusters across India (with the eight major clusters being Varanasi, Chanderi, Maheshwari, parts of Bengal and Chhattisgarh, Jaipur, Kanchipuram and other areas of southern India — including Coimbatore, Salem, Pochampally, Uppada and Gadwal). This has allowed the brand to empower weaving communities with a sustained income, education on the latest trends and the ability to create authentic products with their regional expertise.
The numbers
Employs 10,000+ weavers across 100+ clusters and impacts approximately 4 lakh people across the value chain
Has 600+ vendors on board
On course to source 1.75 lakh sarees by the end of the current financial year
Poised to set up 10 more Weavershalas by the end of the current financial year
Operates 36 stores across 14 cities and is geared to set up 200 stores by FY27
Eye on the prize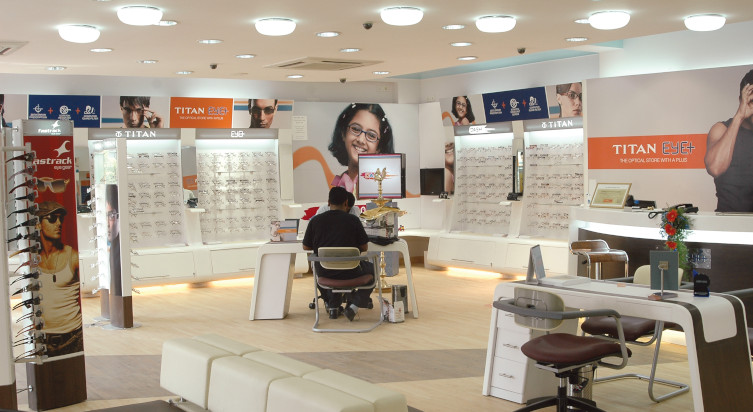 When Titan ventured into the eyewear market in 2008 with the Titan Eye+ chain, the Indian market lacked national players, nor was there any real standard of optometry or service. "Over the years, through a series of orchestrated efforts like an open-browse format, 20-step, zero-error eye tests by qualified optometrists trained by Sankara Netralaya, an extraordinary commitment to customer experience, product innovations and pan-India coverage with 860+ stores across 384 towns/cities, we have moved the needle for eyecare in India," says Saumen Bhaumik, CEO, Eyecare, Titan Company. "Given that it is a quasi-medical category, consumer trust is the key. The Titan-Tata lineage only made our value proposition more credible and fuelled the growth."
Titan Company's brands have unfailingly defined and delivered its commitment to growth with responsibility, whether it is through product innovation, sustainable procurement, supporting local artisans and communities, engaging responsibly, or enabling seamless customer experiences with trust and transparent processes at every step of the journey. As CK Venkataraman, MD, Titan Company, says, "It is the central responsibility of a business enterprise, particularly a Tata group company, to ensure an equitable distribution of prosperity to all its stakeholders, and we will continue to improve in delivering this proposition. This is the larger vision that has consistently driven Titan's strategy."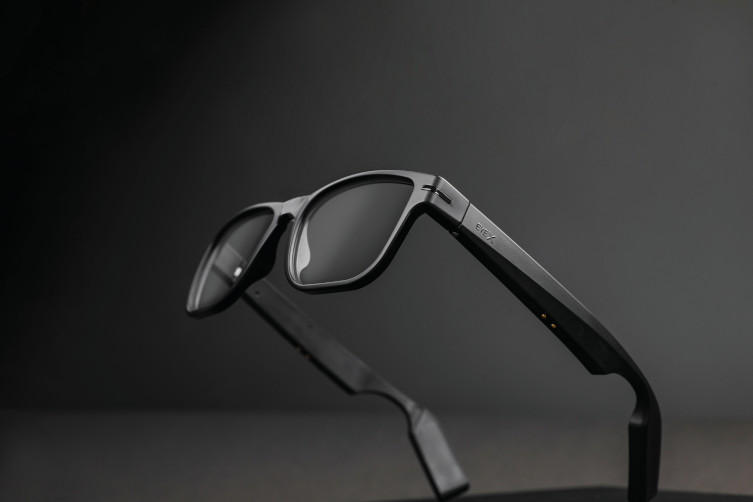 The numbers
860+ stores across 384 towns and cities
FY23 target of 1,000 stores across India
Profit before tax rose from Rs 8 crore in FY21 to Rs 38 crore in FY22
—Anuradha Anupkumar