September 2023 | 1321 words | 5-minute read
For people of a certain generation, the Taj Mahal Hotel (affectionately known as the Taj Mansingh), given its location on the wide, leafy Mansingh Road in the heart of Lutyens' Delhi, is an integral part of their youth. First dates, first big spends with first salaries, hanging out over endless cups of coffee at the Machan, wolfing down keema pao and club sandwiches late into the night, lazing beside the pool — Taj Mansingh has been the receptacle of many a cherished memory.
For out-of-towners it has always been not merely a convenient place to stay but in many ways symbolic of all that a modern bustling capital city has to offer — fine dining, lavishly appointed rooms, state-of-the-art meeting rooms, extravagant banqueting facilities and, yes, people-watching, as the smart set of Delhi's who's who glide in and out of its luxurious lobby. For millenials, it is a slick, smart, stylish city hotel, ahead of the curve in every which way!
Naturally, therefore, when the matter of the hotel's lease with the New Delhi Municipal Corporation (NDMC) was due for renewal a few years ago and there was a lot of uncertainty surrounding it, it caused murmurs of anxiety among its loyal patrons. "It was impacting everybody; it was in the news and showed the connect this hotel had with the city. When we won the auction, strangers would come up to me in the lobby and shake my hand and hug the staff," recalls Satyajeet Krishnan, Area Director, New Delhi and General Manager of the hotel.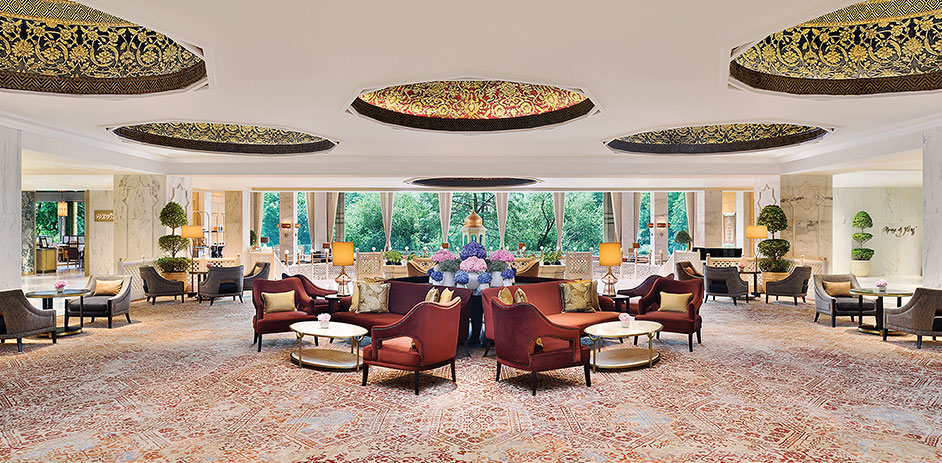 Now with the matter of the renewal of the lease successfully resolved, the Taj Mansingh is gearing up to present a bigger, better version of itself to its patrons. The hotel has been undergoing an extensive renovation, reinventing itself while retaining its legendary style and a strong sense of place in the building of a modern capital city. In this journey, it has unveiled an all-new avatar of its all-day diner Machan and Emperor Lounge, a gracefully refreshed lobby, distinctly transformed suites and rooms and the re-imagined offerings at The Chambers. Taking the path less trodden, from a 292-key, 27 suites hotel before restoration, post-renovation it has 226 keys and 45 suites including 14 luxury residences.
The Grand Presidential Suite, The Lutyens, occupies pride of place with its stunning stucco work, cornices, arches, carved doorways, intricate parquet floor, Versailles clocks and design elements from original Lutyens' houses such as Rashtrapati Bhawan. Having hosted heads of state, premiers and royalty in the past, the new version with its shatter-proof glass is perfectly geared to provide enhanced security as well as greater comfort in the form of en-suite salons, massage spaces, even a mini gym.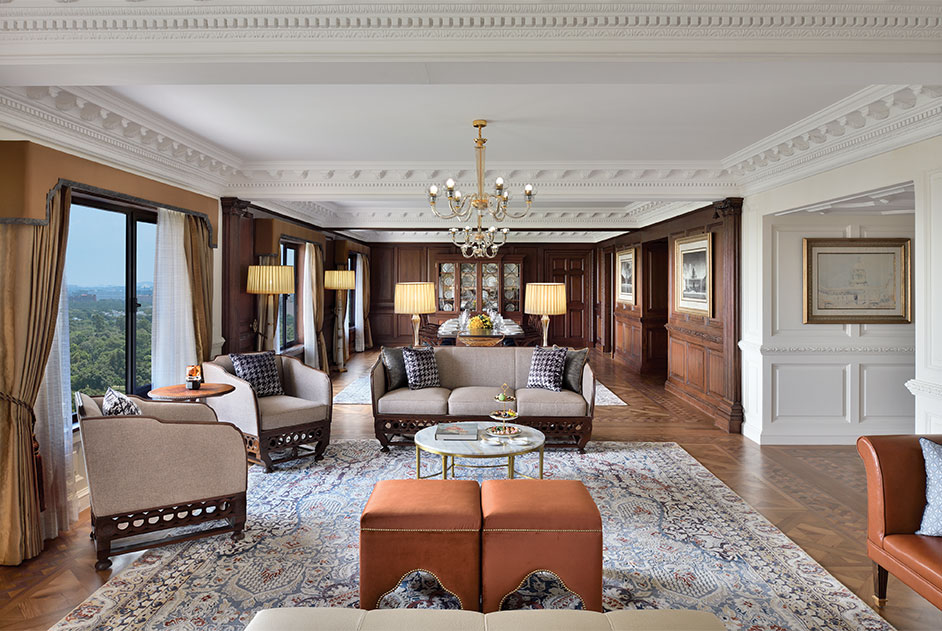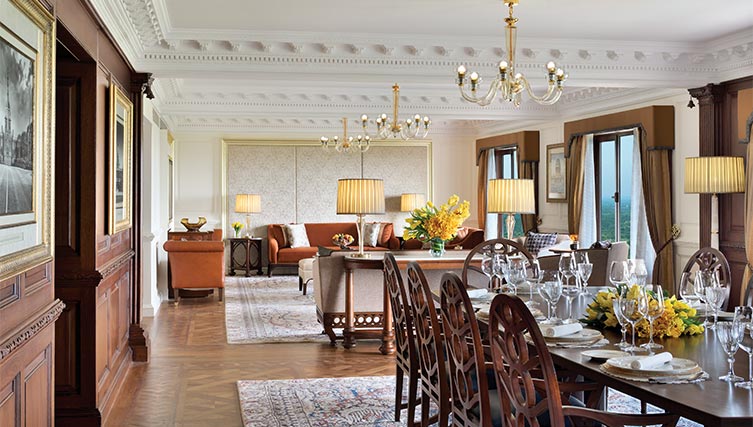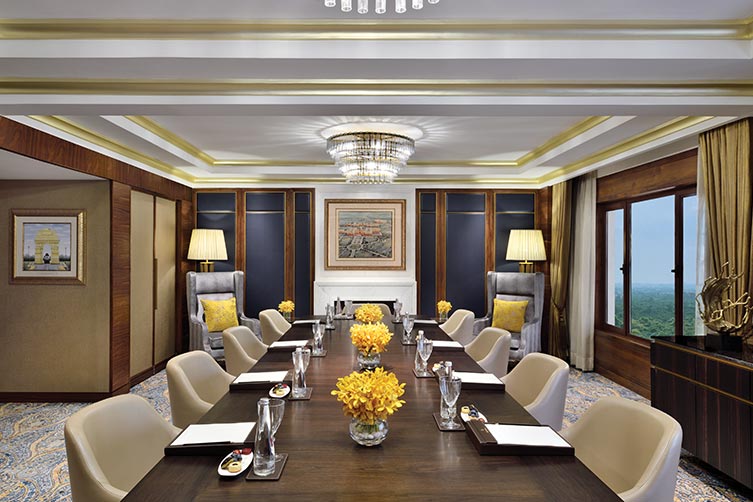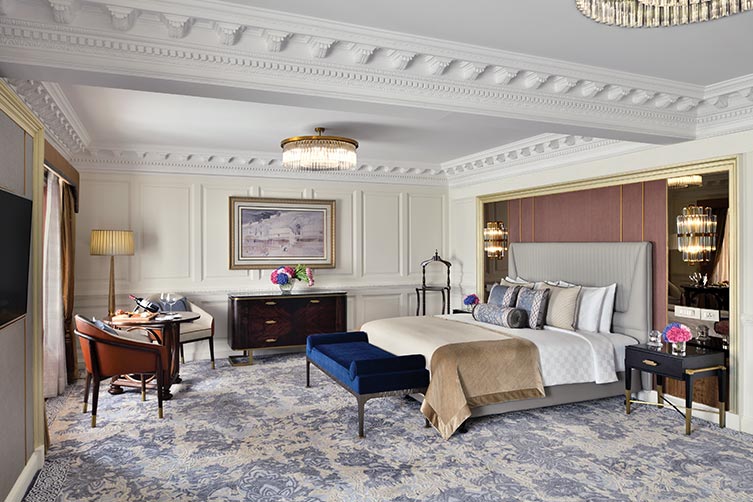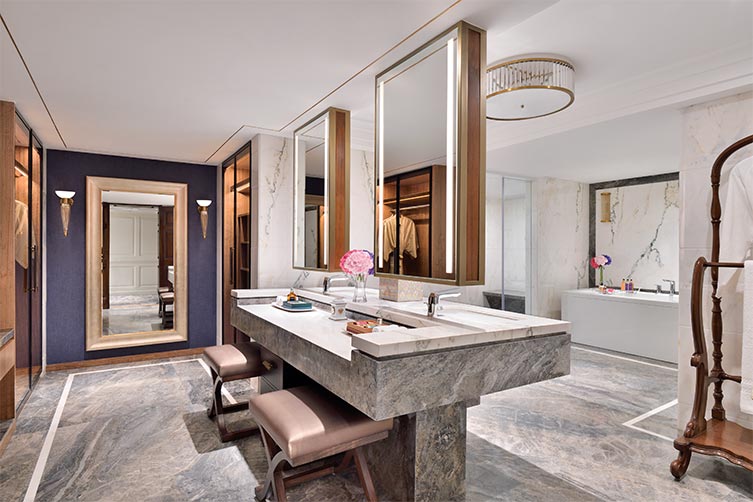 With its stunning views of the dense green cover that serve as the city's lungs, the Versailles Suite was once home to Dadi Balsara for 30-odd years. Since incorporated into the hotel it has been occupied by actors, politicians, authors, CEOs and celebrities.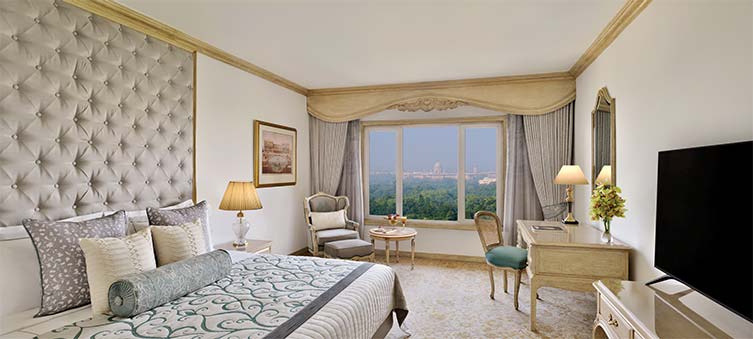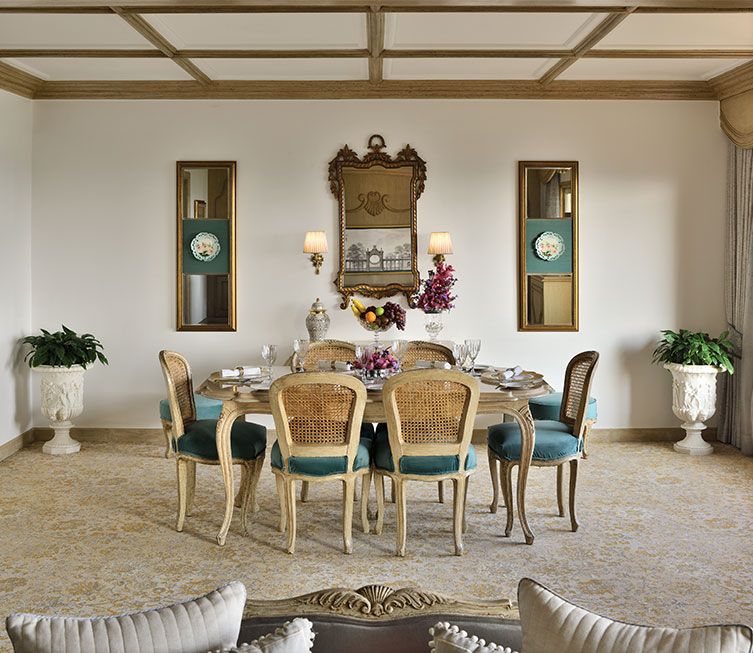 The Rambagh Suite, offering an experience closest to being in the fabled Rambagh Palace, boasts gold leaf work on its walls and all-new hand-painted surfaces.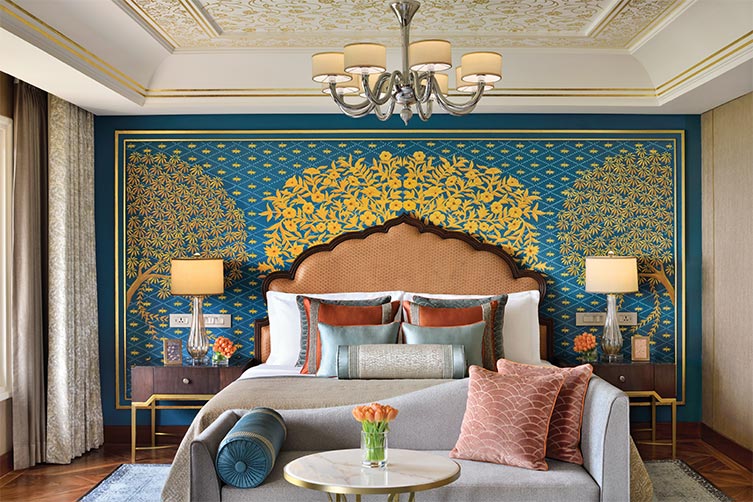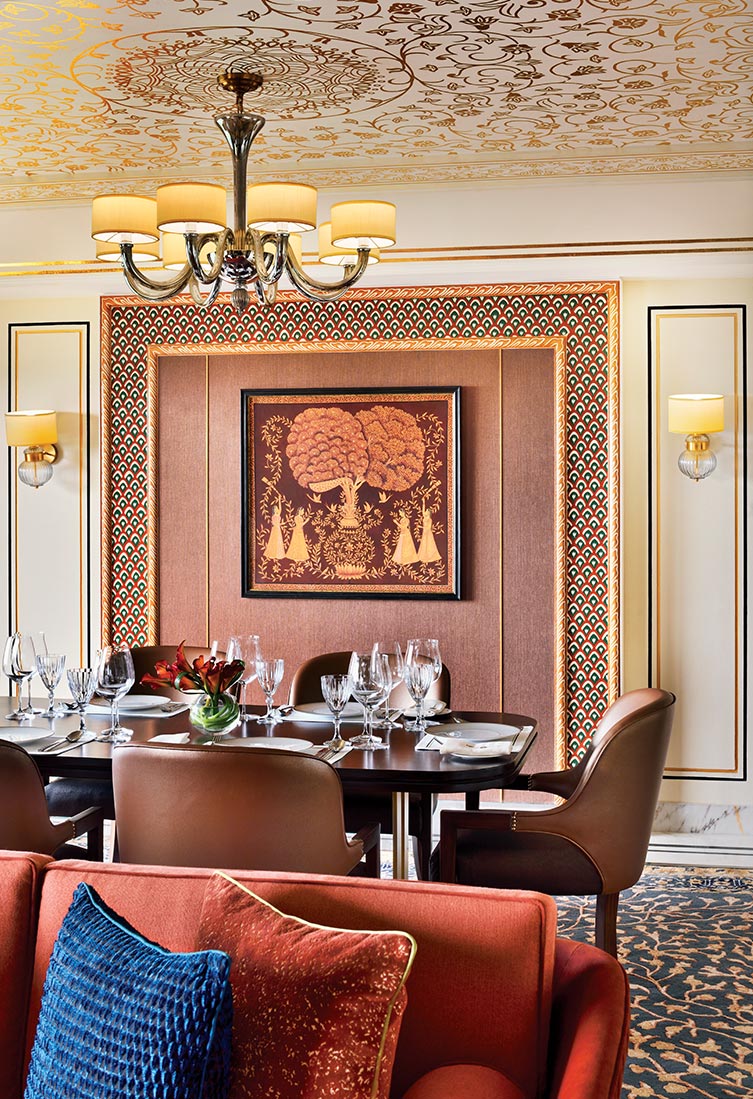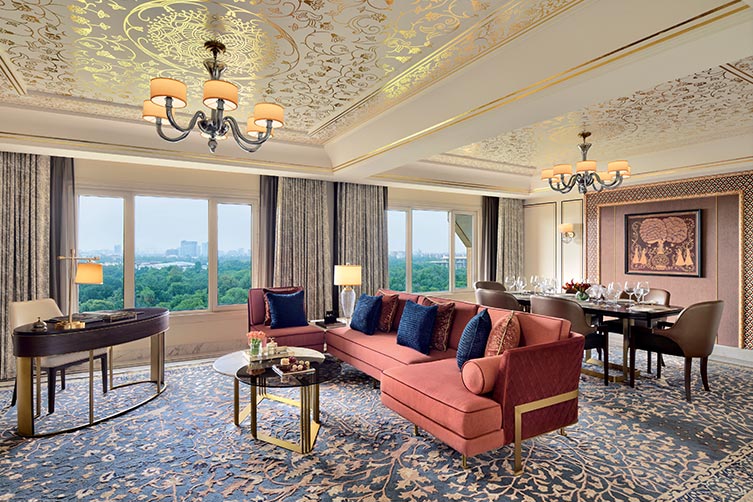 The Tanjore Suite brings a whiff of the South with bejewelled Tanjore paintings in ornate wooden frames, the heady musk of sandalwood, carved jharokhas, brass lamps, a recurring elephant motif and a glowing ruby-red colour scheme. The colours of the refurbished rooms are also inspired by the gems and jewels of India, such as teals, reds, sapphires, gold.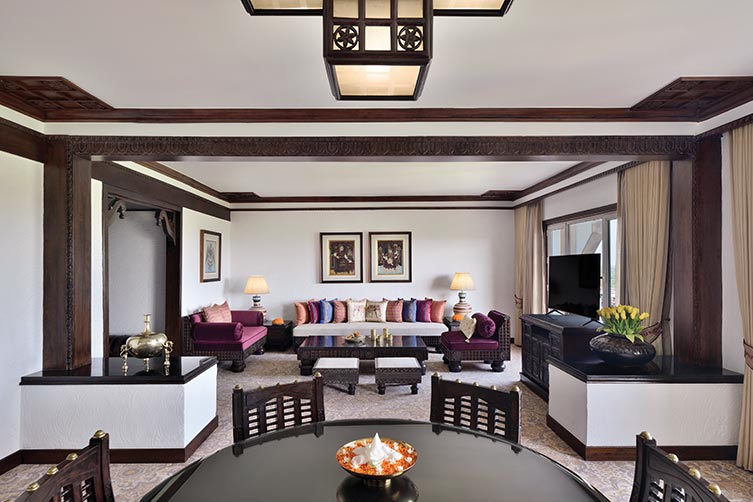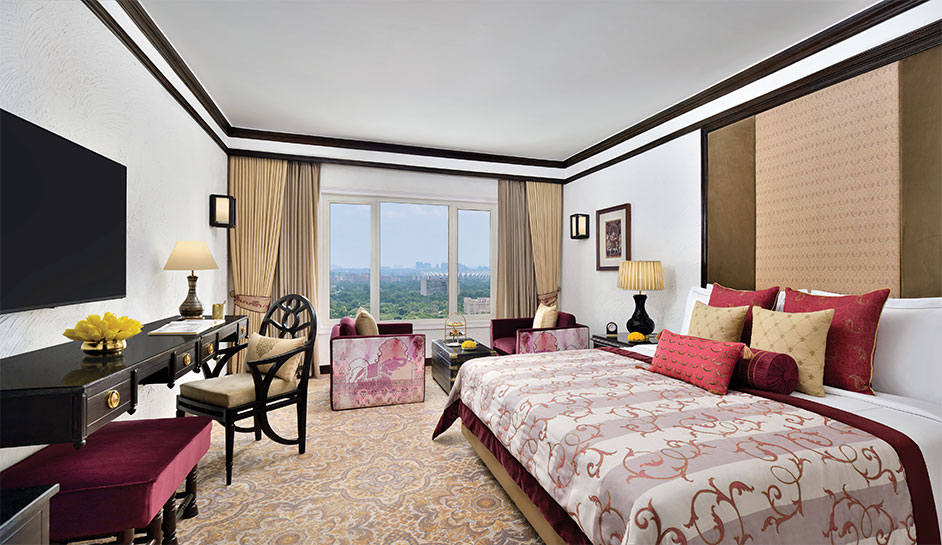 The capital's much-loved Chinese dining destination, House of Ming, opened in its new avatar in May 2022. Its revamped menu has many of the traditional favourites along with a delectable repertoire of contemporary additions in a stunning new ambience. Celebrating Sichuan, Cantonese and Hunan cuisine in a manner that transcends both time and boundaries, the restaurant comes alive with the reinvention of oriental architecture reminiscent of the Ming dynasty. The all-new House of Ming boasts an elegant and rich ambience, exclusive imperial dining, a menu presenting celebrated flavours from the orient and much-loved signature dishes from its four-decade legacy.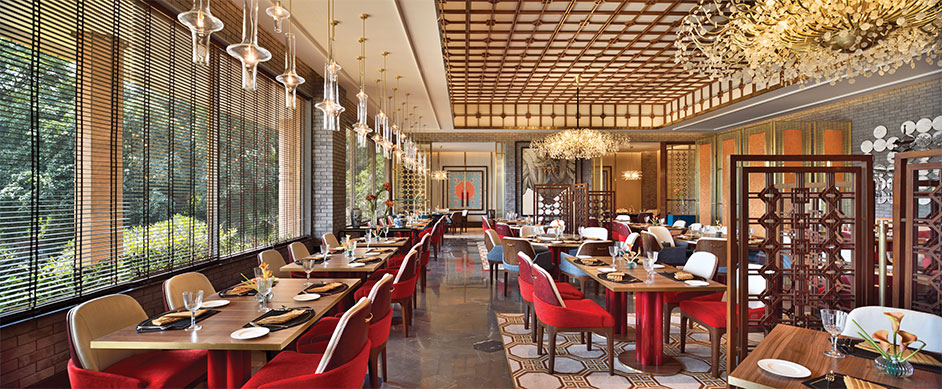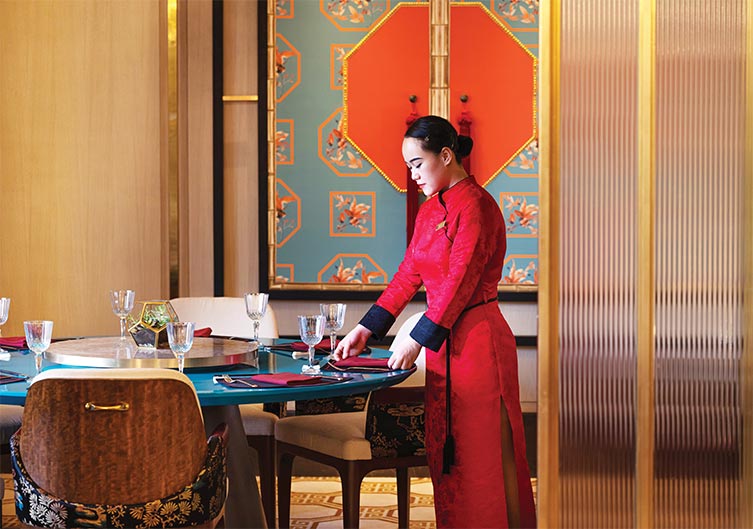 The much-loved city hangout, Machan, continues to offer unostentatious jungle theme as well as the nostalgia-inducing menu. Renovation of Rick's, the trendy urban bar, will be taken up shortly in the next phase of renovation. Varq, the contemporary Indian fine dining restaurant, continues to awe and delight with its original art work and spectacular menu curated by Chef Arun Sundararaj.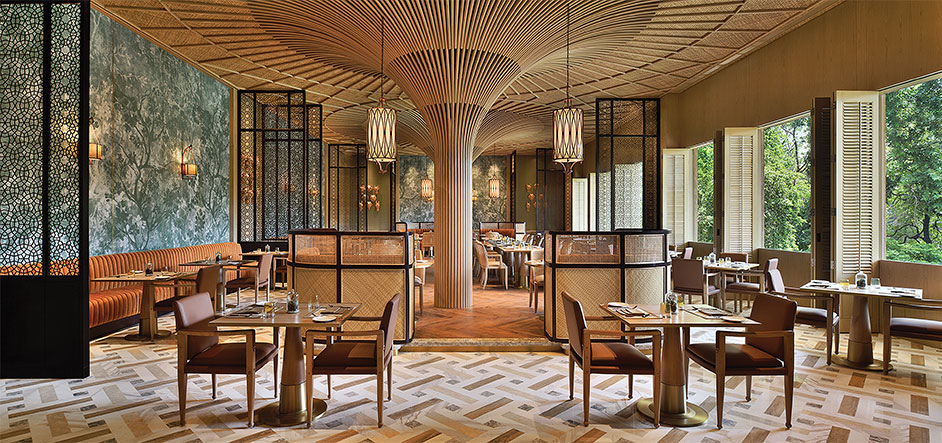 The refurbished Taj Club Lounge offers a multi-functional space where guests are warmly welcomed to relax, dine, interact and work. Thoughtfully curated with world-class amenities, contemporary pieces that suit the luxurious space, with minute attention to details to ensure comfort and practicality, the lounge welcomes patrons to conduct business appointments and social engagements with ease. From butler service to an innovative array of culinary offerings for breakfast, afternoon tea, evening cocktails and hors d'oeuvres, the bespoke bouquet of offerings is crafted with care. An exclusive boardroom, flexible work stations with towering views of the city and an alcove with recliners for relaxation are some of the refreshed offerings. With linear design aesthetics, dark contrasts where metal and marble come together with wooden elements in perfect harmony and atmospheric lighting that complements the stunning views, the Taj Club Lounge remains a timeless destination. The artwork is inspired by Delhi's iconic architecture encapsulated in a stylised, abstract manner.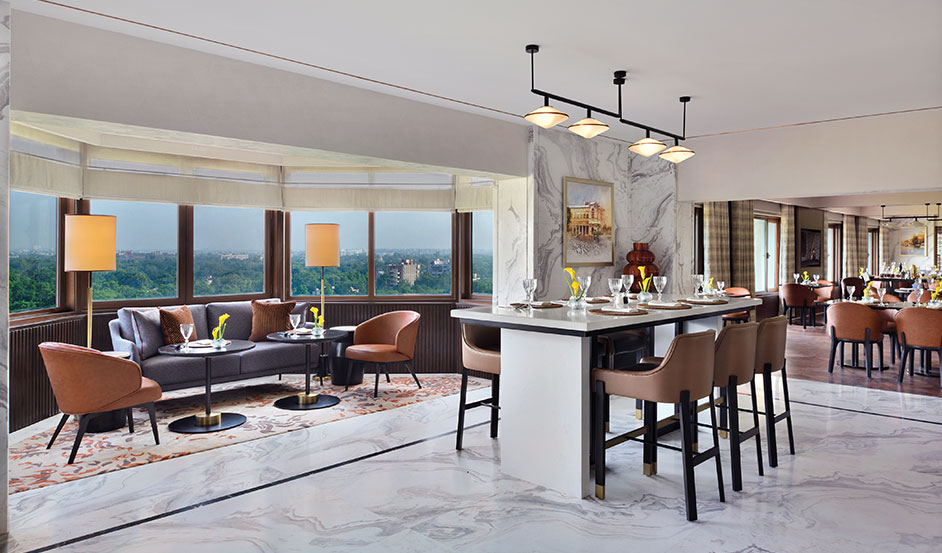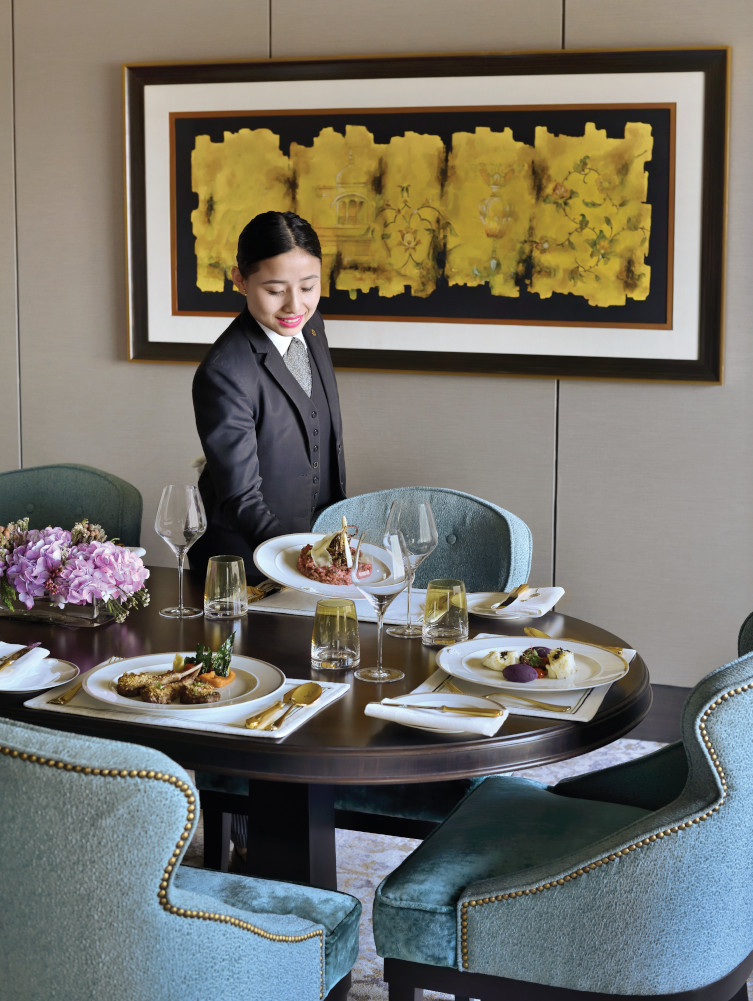 Then there are the Luxury Residences. Initially launched as Taj Wellington Mews, they offer a long-stay home in the heart of the capital for 14 days or more, featuring elegantly appointed one and two bedroom residences with interconnected suites, walk-in rain showers, spacious wardrobes, fully-equipped kitchens with modern conveniences and all the personalised services that the Taj is justly renowned for, such as concierge, butler service, personalised and flexible gastronomic offerings, culinary consultants, dedicated housekeeping and access to the Taj Club Lounge.
As Satyajeet Krishnan says, "The Luxury Residences offer sophisticated and attentively designed living facilities, expansive and stylish spaces to unwind or work and are the perfect choice for an extended stay in the city." Offering stunning views of the capital's skyline, the design reflects the city's rich heritage, Sir Edwin Lutyen's architectural influences and the natural beauty of the surroundings in the heart of New Delhi. As everywhere else in the hotel, there are state-of-the-art air purification technologies, providing an environment of heightened safety and hygiene protocols.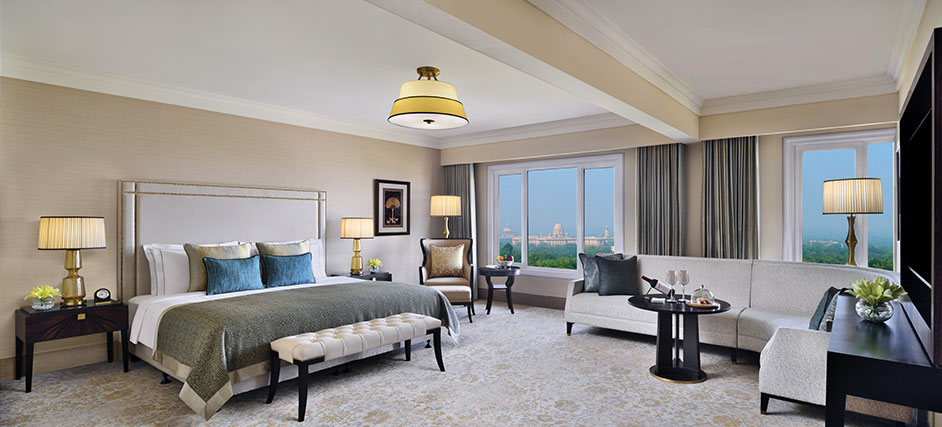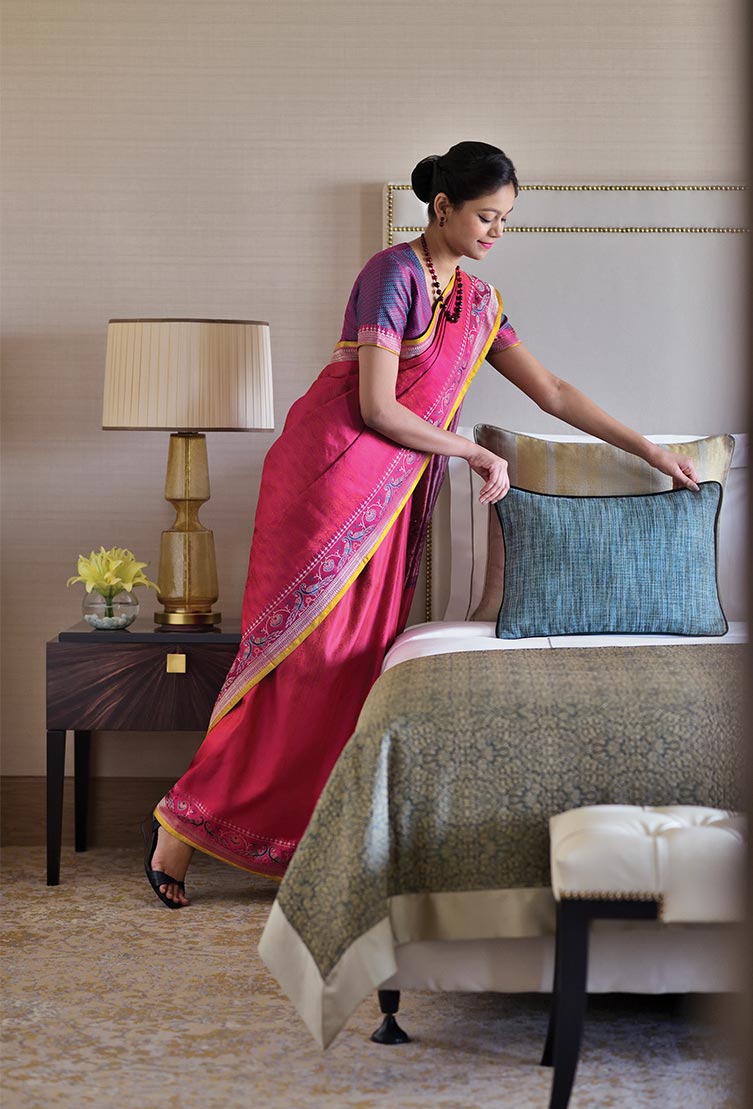 The Chambers, India's premier exclusive business club, first opened at the Taj Mahal Palace, Mumbai, in 1975. Its purpose was to provide members a haven to conduct business or simply unwind. New features at the much-in-demand bustling version at Taj Mansingh include Albero, a 60-seater restaurant; seven meeting rooms, of which one is designed by the renowned Italian luxury brand, Stefano Ricci; The Chambers Lounge, a sophisticated bar; and a cigar lounge. Albero and The Chambers Lounge offer Indian and international cuisine with a menu featuring several world classics with a modern twist and specially-crafted set menus for power breakfasts or a light, relaxed meal. Cheese and wine pairings, dark chocolate and almond boards, and a wide range of beverages are some of the added touches to the unparalleled experience at The Chambers complemented by a service that is, as always, warm, discreet yet highly personalised.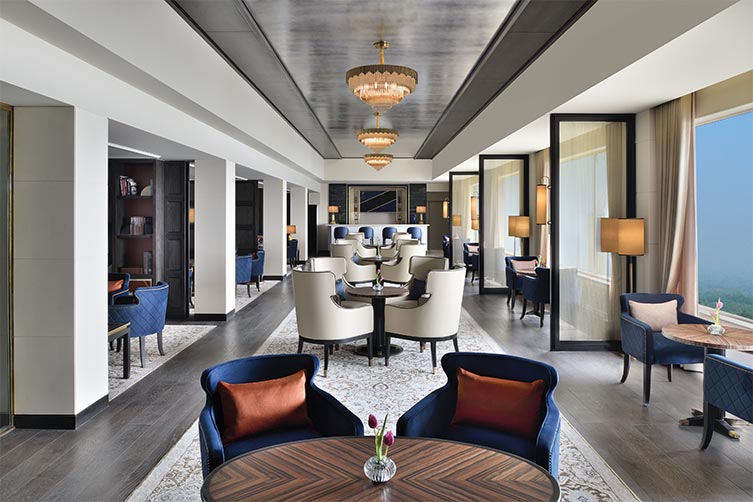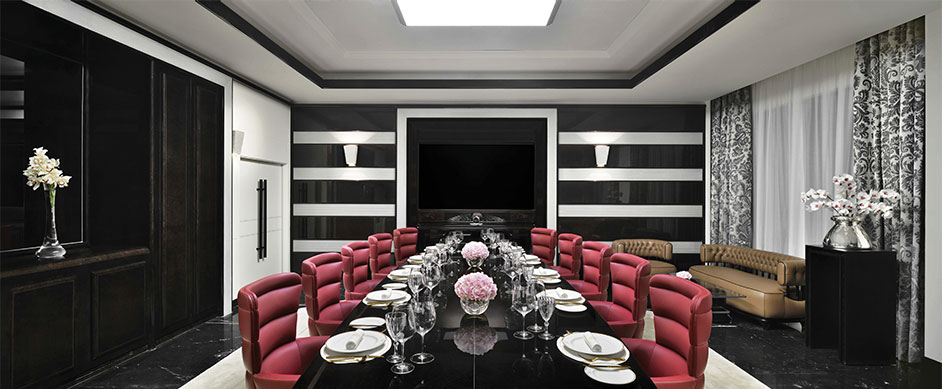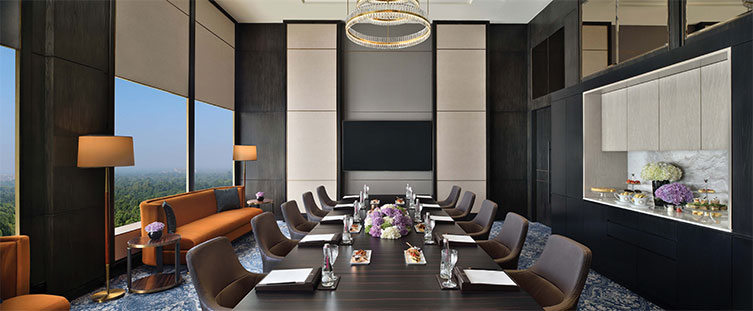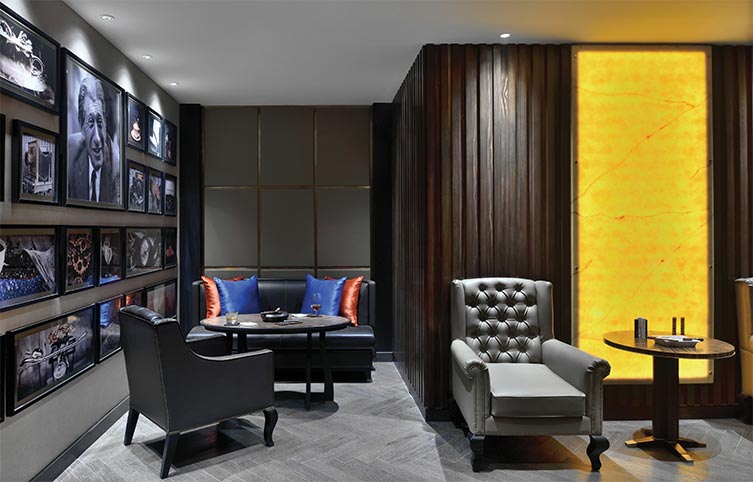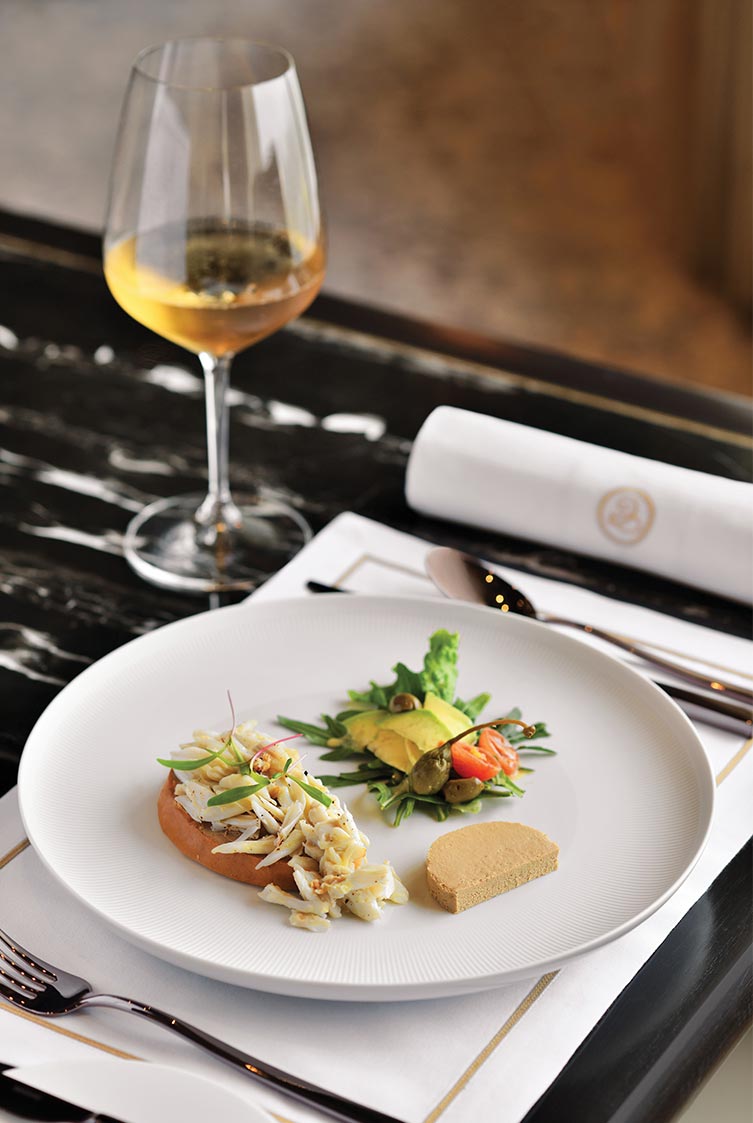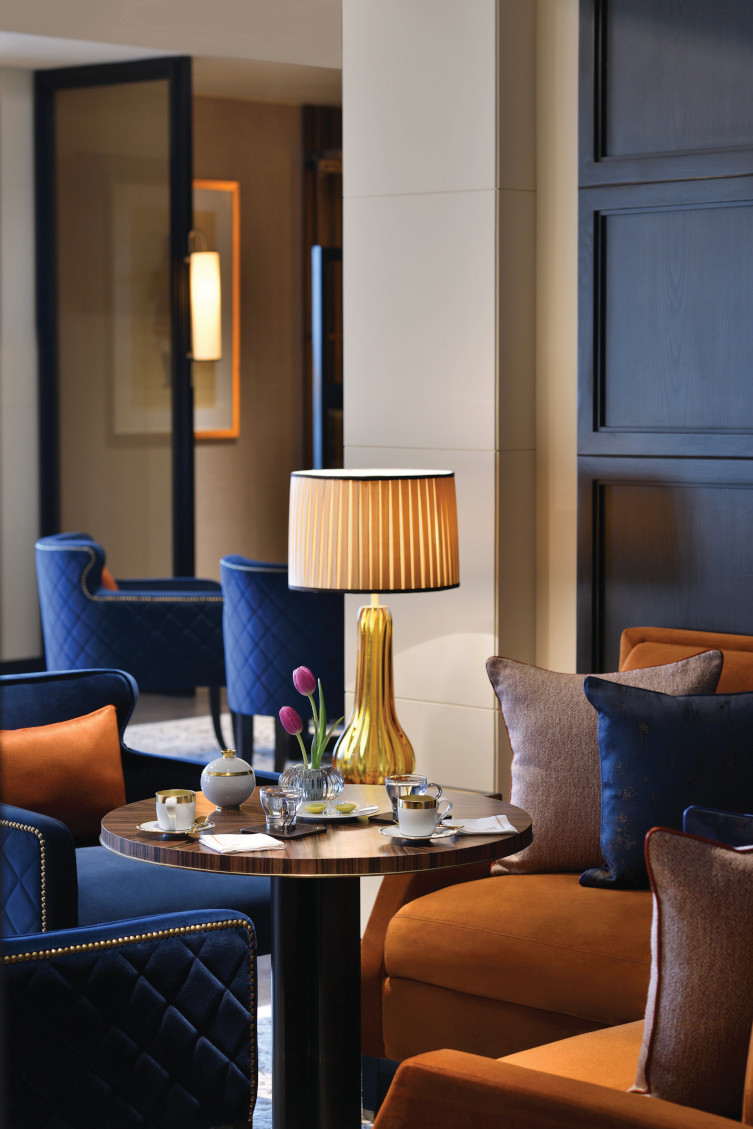 The Chambers, today, has presence across seven marquee Taj hotels in six cities including Dubai, and will soon make its presence felt in London and Bengaluru. Seen through the prism of IHCL's new strategy map, whereby all of its properties must be the most iconic and most profitable, The Chambers appears to be IHCL in a microcosm — iconic and profitable, exclusive and effortlessly stylish.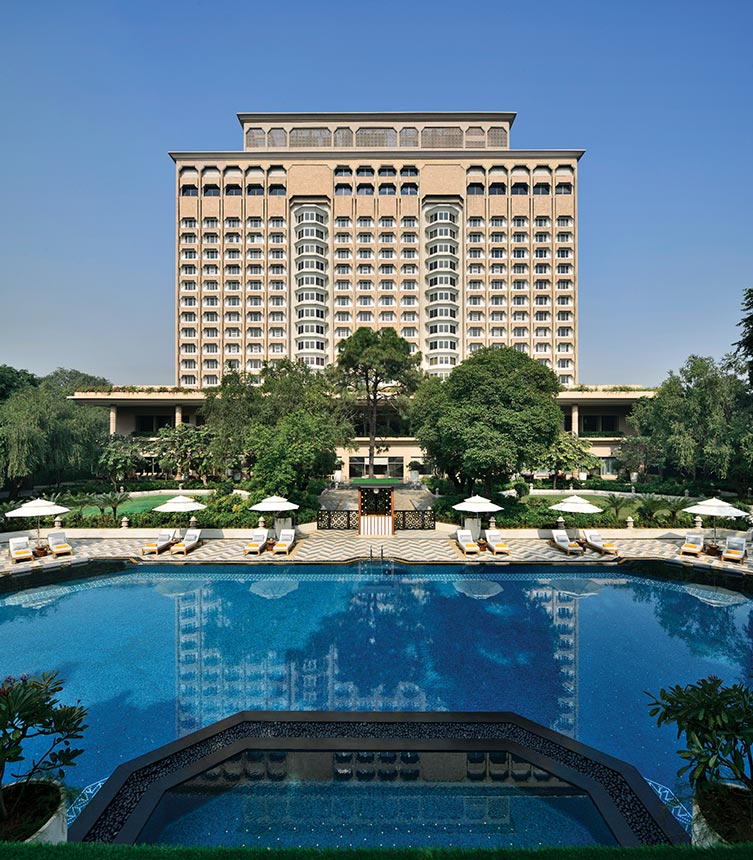 —Rakhshanda Jalil
Source: Taj Magazine, Vol 49, No 2, 2022