May 2023 | 1609 words | 6-minute read
With the first signs of agriculture and culinary habits traced back to the Indus Valley civilisation, the many cuisines of India are a blend of historic and cultural influences that have been fuelled by trade, travel, conquests and colonisation and handed down through generations.
From the valleys of Kashmir and the snow-capped peaks of the Himalayas in the north to the coast of Karavalli and the historic Chettinad region in the south, from the sea buffeting the Konkan to the Bay of Bengal and beyond, the restaurants of Indian Hotels Company Ltd (IHCL) have sought out, often artfully resurrected, and served the many tastes of India for decades.
Flavours of India
A variety of cuisines — with their distinct spices, intricate flavours and cooking techniques from all over the subcontinent — make up the Indian food plate. Though not featured on the UNESCO's Intangible Cultural Heritage List of India yet, their significance as rich repositories of the country's history and culture are undisputed. And IHCL, which announced a collaboration with UNESCO in March 2022 to help safeguard and promote India's intangible cultural heritage, has always championed this.
The Taj is acknowledged as the first chain to break away from the Punjabi food equals Indian food formula and create specialty restaurants to introduce the regional cuisines of India to the mainstream.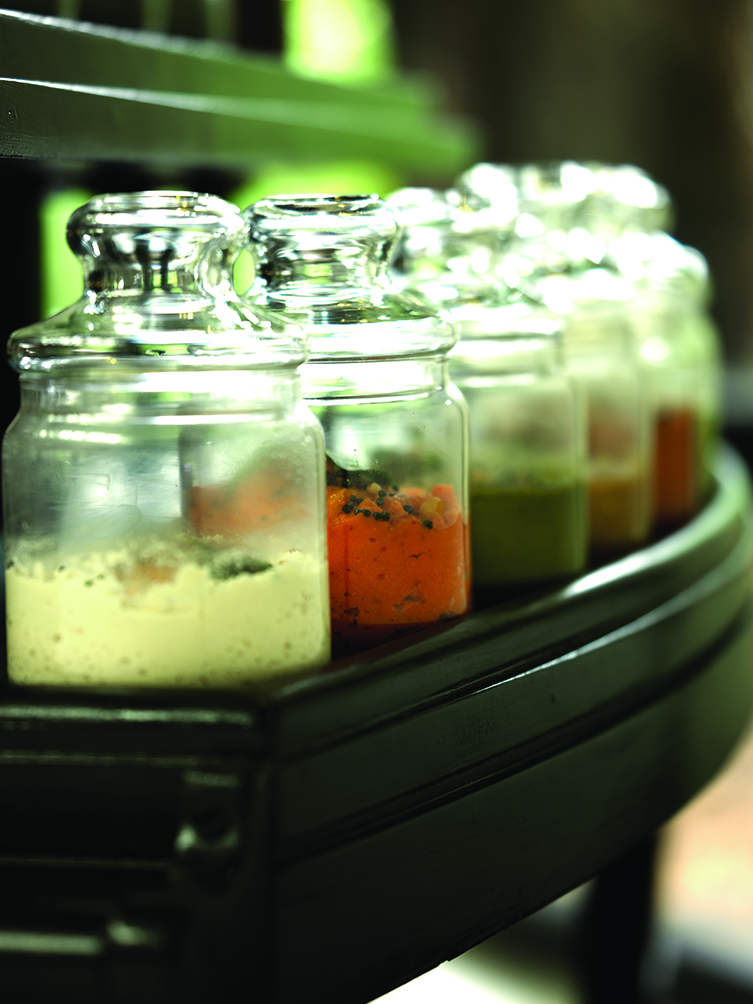 In Chennai, Raintree at Taj Connemara popularised Chettinad food about three decades ago, long before people outside Tamil Nadu were familiar with the cuisine. The menu was crafted by chefs who travelled around the state — to Tuticorin, Tirunelveli, Madurai, Karaikudi, Kumbakonam and Thanjavur — for months to learn old, almost forgotten recipes. 
In Bengaluru, Karavalli at Vivanta built an audacious menu, including delicacies from Mangalore, Kerala, Coorg and Goa. "Authenticity is the hallmark of Karavalli," says executive chef Naren Thimmaiah. "Our chefs bring to the dining table delicacies after researching the recipes and cooking techniques of the Bunts and Konkani Brahmins of Mangalore, Syrian Christians of Travancore, Havyaka Brahmins of Vitla, Portuguese descendants of Goa, the Moplahs of Malabar, the Coorgs and the Malayalis. We consistently introduce new dishes from these regions to provide variety to our guests and ensure the quality of our ingredients is top-class by sourcing them from the region."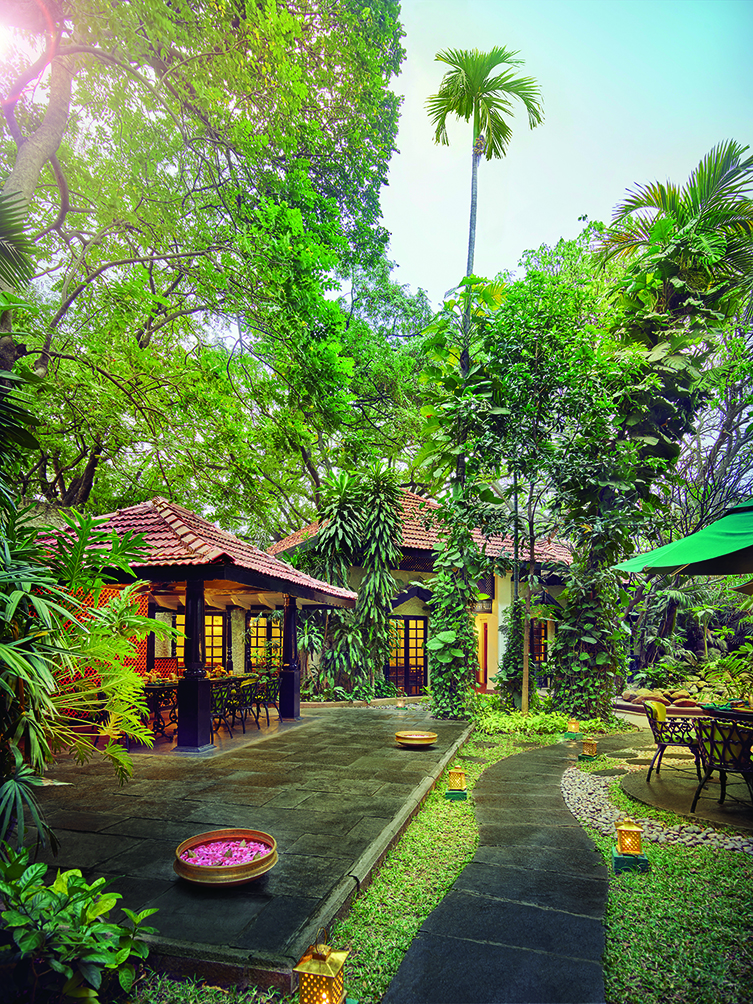 In Uttarakhand, Riverside at Taj Rishikesh Resort & Spa has recreated lost recipes from the entire Himalayan belt from Kashmir to the northeast. Uniquely flavoured with ingredients from the bordering river Ganga and the mountains, including wild pahari herbs and seeds, the menu is classic and exploratory in equal measure to appeal to a wide and wandering palate.
In New Delhi, Loya at Taj Palace — IHCL's latest Indian concept restaurant brand —cuts a culinary trail across northern India. The menu revives authentic everyday recipes with a spotlight on the inherent uniqueness of traditional cooking techniques like dhungar, the art of smoking and slow-cooking; dum, the richness of slow-cooking; sigdi, cooking over an open fire; the aromatics of baghar, spices tempered in hot oil; and the practice of pounding spices by hand.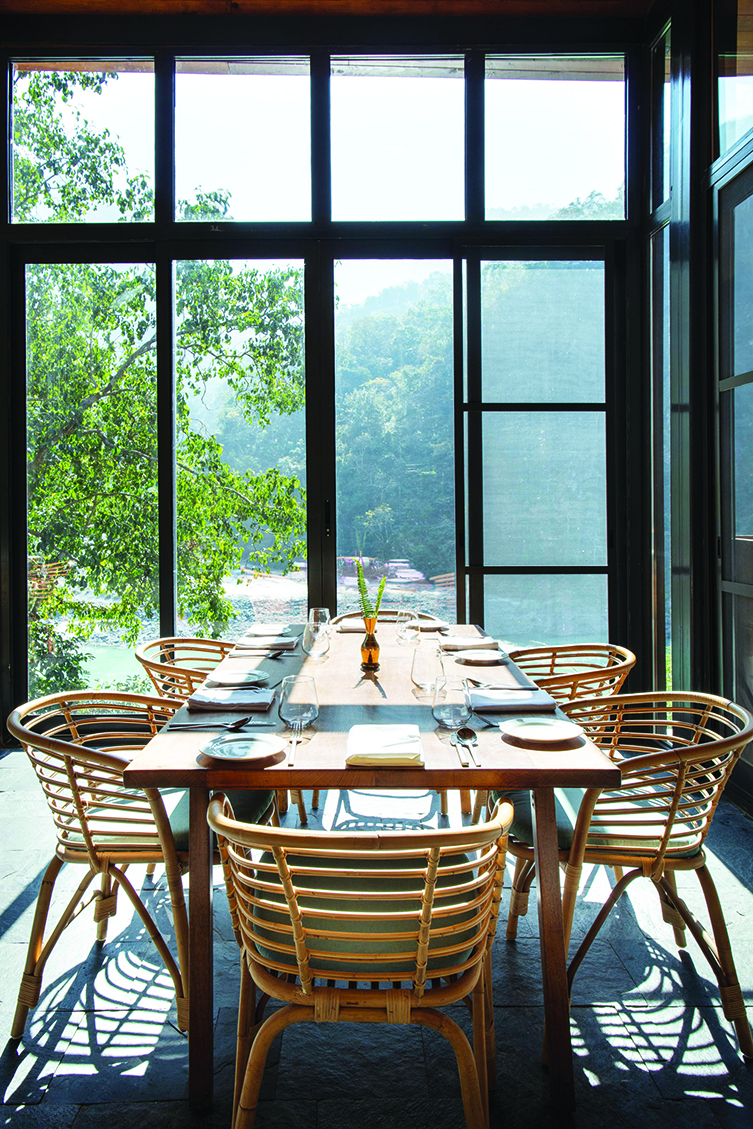 In Kolkata, Sonargaon at Taj Bengal features a menu that bears influences of the Raj, Islamic cuisine and the effects of Partition, reflecting the history of West Bengal. The highlight is the repertoire of Bengali dishes whipped up with their varied and unique marinades and pastes and curated to make the most of seasonal delicacies. Executive chef Nitin Mathur says, "We get fresh hilsa during the season and make an array of delicacies from it. During winters when fresh palm jaggery (nolen gud) is in season, we serve nolen gud jalbhara sandesh, nolen gud and sandesh ice cream, and baked nolen gud rabdi rasgulla."
Chef Mathur is now excited about the east beyond Bengal with the company's expansion into the northeast and the potential it opens up for greater Indian culinary adventures in IHCL kitchens. "As travel to the northeast region increases, it's just a matter of time before northeast cuisine becomes popular."
From Royal Kitchens
As the largest operator of palaces in India, IHCL has also spotlighted royal Indian dishes. Adaa at the Taj Falaknuma Palace serves Hyderabadi masterpieces that were first perfected in the kitchens of the nizam. The menu of Risala at Umaid Bhavan, Jodhpur, includes several recipes of Marwar that were authenticated by the kitchens of the Maharaja. Cinnamon at Jai Mahal in Jaipur — originally the erstwhile dining room of the Prime Minister of Jaipur State — and Suvarna Mahal at Rambagh Palace in Jaipur are gourmet theatres that brings together cuisines from the erstwhile princely states of the Rajputana, Punjab, Awadh and Hyderabad.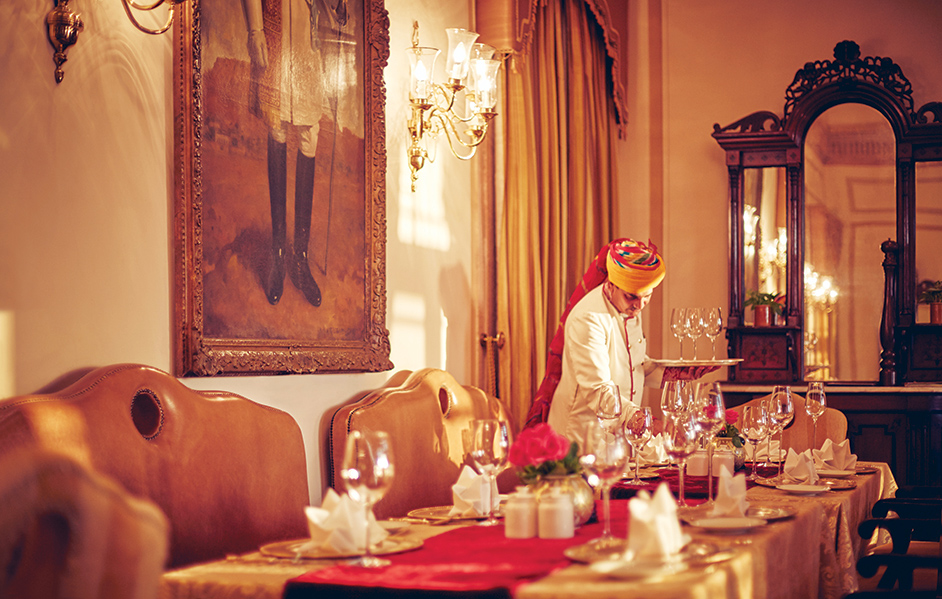 To ensure authenticity, these kitchens are often staffed by local chefs. While the spread at Sunset Terrace in Taj Fateh Prakash Palace, Udaipur, features recipes prepared by a fourth-generation chef from the royal kitchens of Mewar, Mewari chefs continue the traditions of royal khansamas just across the lake — at Neel Kamal, Taj Lake Palace.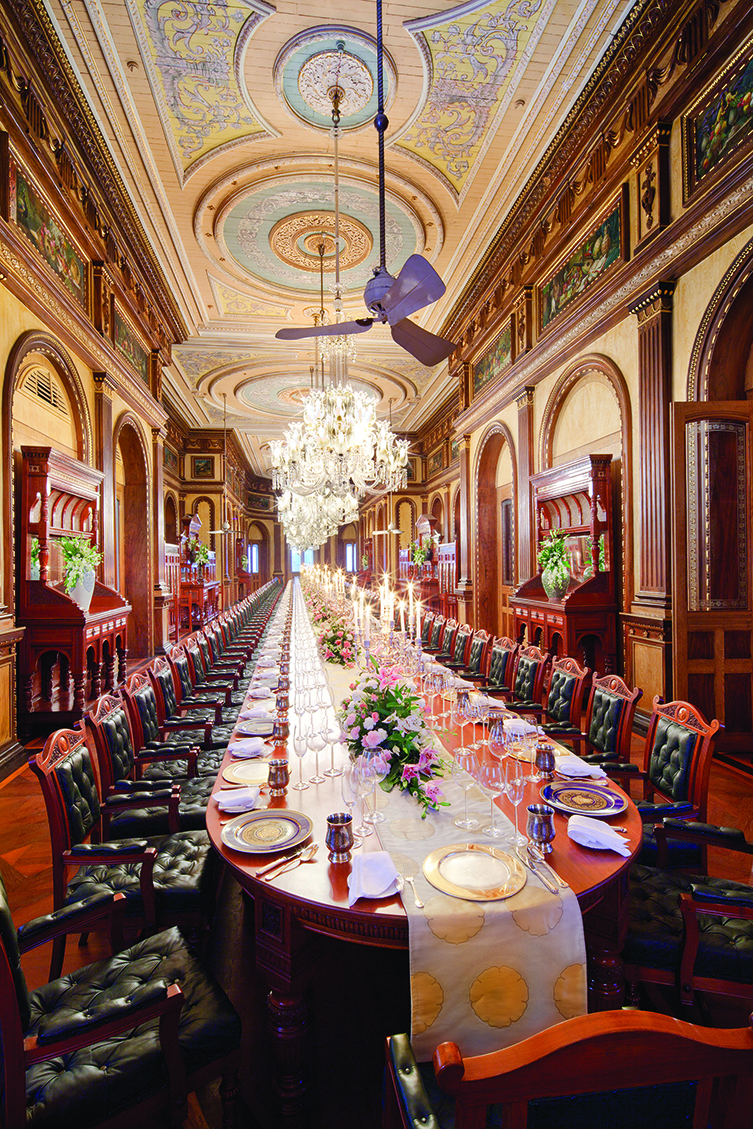 Over the years, chefs of Taj have also revived royal recipes in kitchens outside the palaces with events like The Lost Kitchens of the Royals. Held at Varq, Taj Mahal Hotel, New Delhi, it included cuisines of the Dogras of Jammu, the Mewar royalty of Rajasthan, the Nizams of Hyderabad and the royals of Travancore.
Traditional Plate for the Modern Palate
When it comes to authentic Indian cuisines, IHCL's restaurants constantly strive to serve a modern and innovative menu without losing the essence of traditional methods of cooking with seasonal and home-grown ingredients.
Amit Chowdhury, executive chef, Taj Mahal Palace, Mumbai, "Modern Indian cuisine is a representation of heritage cooking in a modern format. It is prepared with precision from carefully chosen, often local ingredients, and is aesthetically plated in a non-conformist style."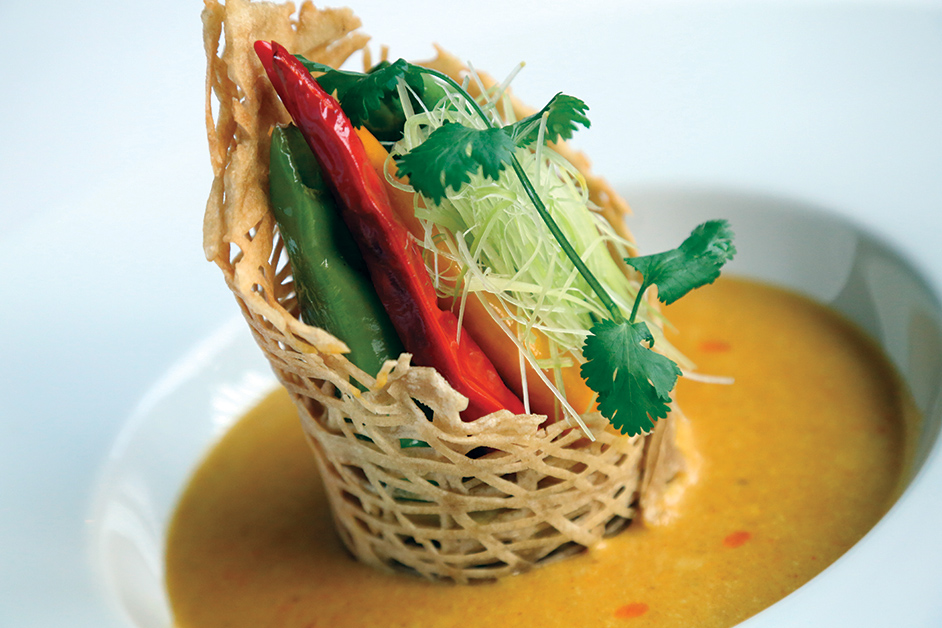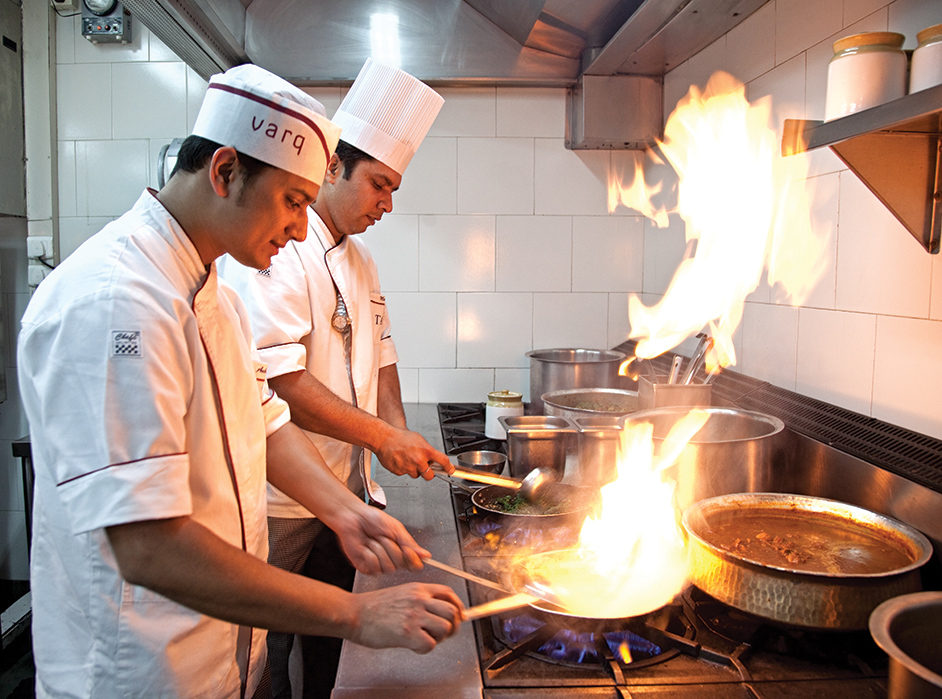 This culinary art is reflected at Varq, which is now also in Dubai, and Masala Kraft at the Taj Mahal Palace, Mumbai. Varq was, in fact, one of the first to hone the concept of pre-plated Indian food, blending authenticity of taste and artistic presentation and creating a modern Indian gourmet dining experience.
Chef Chowdhury adds, "Restaurateurs and chefs, in their enthusiasm to create dishes that are different from what is cooked in homes, crafted 'restaurantised' Indian food. This meant gravitas getting corrupted, spicing becoming indistinct and food getting richer with heavy cream. We are going 'back to basics' to strengthen and revisit old cooking techniques and methods to create a mix of comfort food and innovative dishes without sacrificing their authentic flavours. If done correctly, modern Indian cuisine has a bright future."
India's Soft Power
Currently among the most popular cuisines in the world, the perception about Indian cuisine being spicy, oily and fatty has given way to it being considered diverse, intelligent, thoughtful and delicious. It has gained global acceptance and fame in the last 15-20 years with the increase in travel. Today, 123 Indian restaurants have made it to the coveted Michelin Star roll, thereby, launching the great Indian fare on the global gastronomy map. 
Among those Michelin-starred restaurants are Quilon at Taj 51 Buckingham Gate Suites and Residencies in London and Campton Place Restaurant at Taj Campton Place in California. Quilon was a successful experiment that Taj undertook. It took a good two years for the restaurant to establish itself, but it went on to become the first southwest coastal cuisine Indian restaurant in the world to win a Michelin star in 2008 and retain it ever since. Nearly 75-80% of Quilon's guests are international and 15-20% Indian.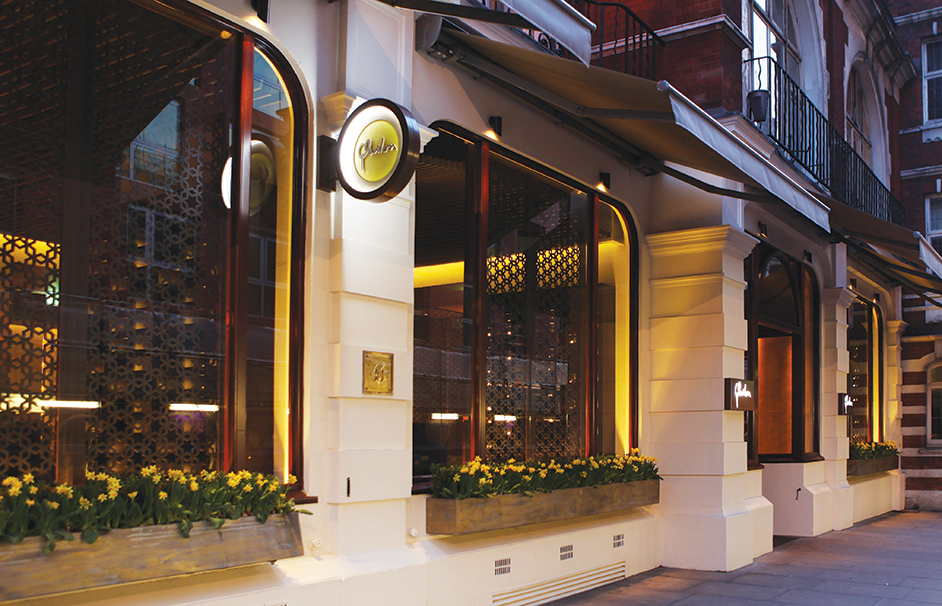 Over the years, Quilon and Bombay Brasserie, St James' Court, London, have prided themselves on getting the Western palate accustomed to authentic Indian flavours and heightened spice levels and busting the myth that Indian food is rich and unhealthy.
"Earlier, people associated Indian food with only chicken tikka, dal makhani and naan. Today, people are aware of the variety and versatility of Indian food," says Chef Sriram Aylur of Quilon. "In most home-cooked Indian meals — doesn't matter which part you come from, north, south, east, or west — you will not find the use of cream or excessive butter. The commercialisation of dishes like Chicken Madras or Lamb Madras, which don't even exist in Indian fare, have led to this wrong representation. At Bombay Brasserie, only two or three dishes like chicken tikka makhani and dal makhani are rich; 85 to 90% of our menu comprises authentic Indian cuisines. We tried to be true to home cuisine. We slightly tweak the heat if it's a spicy dish otherwise we keep it all exactly the same as back home."
He adds, "Indian food has grown popular in the West and will be one of the most important cuisines across the world in the years to come. In the next 5-10 years, there will be chefs who'll do classic preparations, experimental cuisine and Indian-inspired cuisine… Cuisine can be India's greatest soft power."
Local Gastronomy
IHCL infuses local culture into the guest experience by developing menus in cooperation with local homemakers using their unique recipes that capture authentic flavours of the region.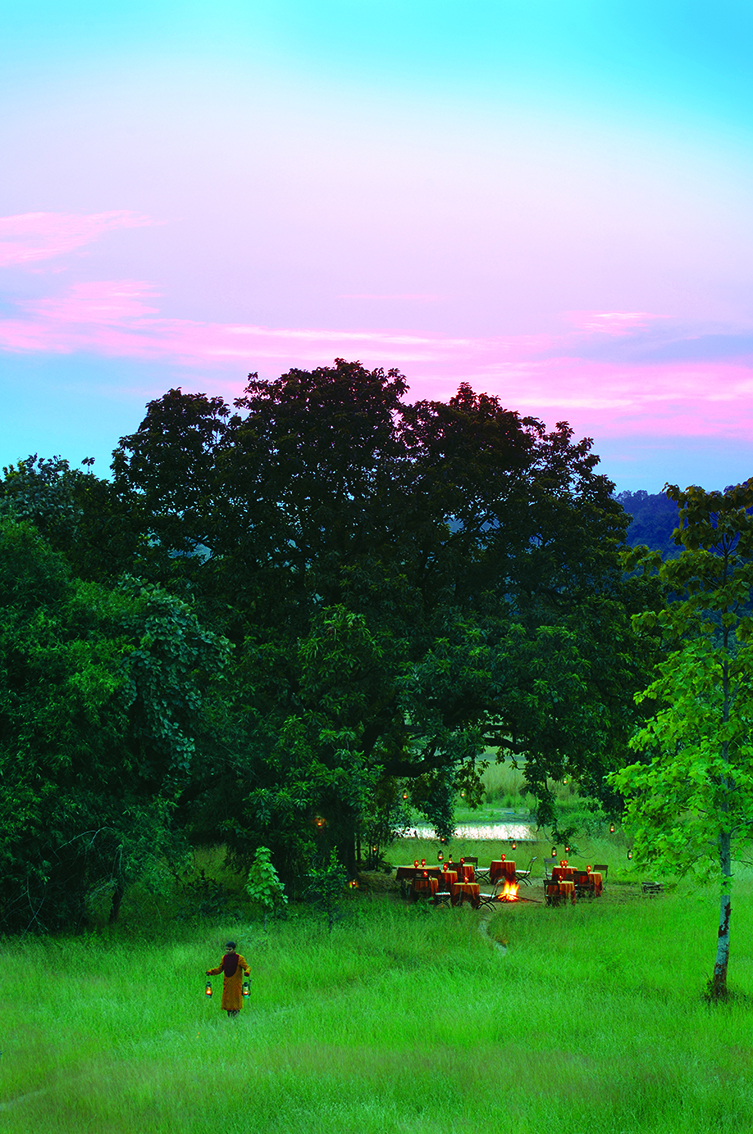 Taj Safaris, India's first luxury tiger circuit in the jungles of Madhya Pradesh, offers such undiscovered cuisines. Each lodge displays the taste of home-style food and the region they belong to — like Mahua Kothi and Pashan Garh showcase Baghelkhandi and Bundelkhandi cuisines, Banjaar Tola presents the delicacies of Chattisghari food, and at Pench chefs' delight with the flavours of Vidharba. 
The local ingredients are sourced from tribals to give the food its authentic flavours.
- Farah Dada with inputs from Sanghamitra Bhowmik and Monali Sarkar