April 2023 | 1756 words | 7-minute read
Tucked into Havelock Island in the Andaman and Nicobar archipelago — a globally significant biodiversity hotspot stretching 700 km in the Bay of Bengal — stands a resort that seamlessly blends luxury with sustainability. The Taj Exotica Resort & Spa, Andamans occupies 46 acres where not a single tree was felled during construction. The rooms were designed to incorporate the best of the local Jarawa architecture and has been run as a zero-single use plastic hotel since inception.
The resort is one of the Indian Hotel Company Limited's (IHCL) 77 hotels globally that are EarthCheck certified — the largest in the global tourism industry. Aligning the expectations of luxury with the principles of sustainability have taken centre stage at IHCL, more than just as a business imperative.
"The industry has a multiplicative impact on both economic development and employment, globally. However, the sector leaves a huge environmental footprint," says Gaurav Pokhariyal, Executive Vice President, HR, IHCL. "For continued growth, it is essential for the sector to ensure that it is sustainable, inclusive and contributes positively to natural ecosystems and communities."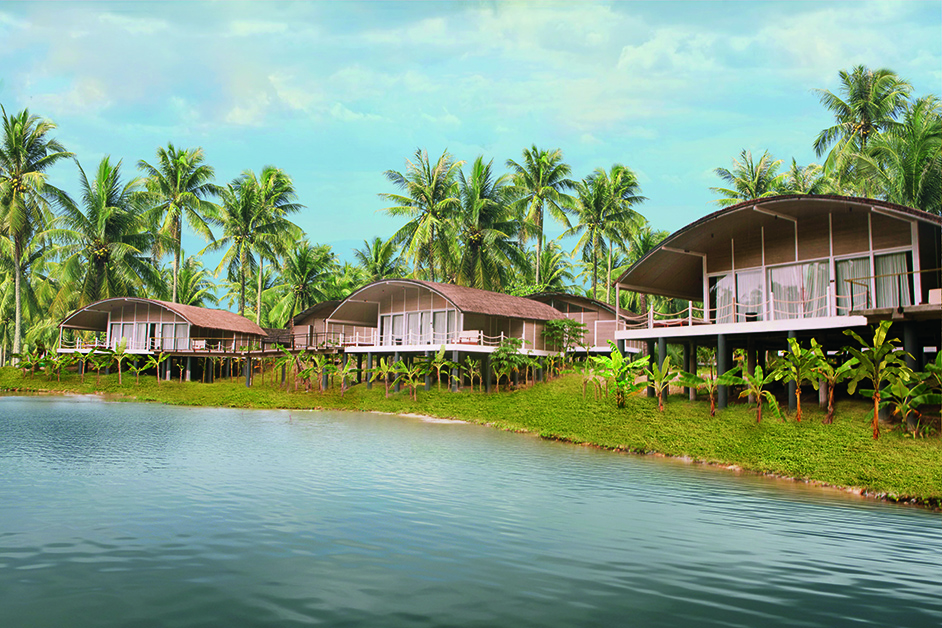 The Covid-19 pandemic brought this into sharper focus for the hotel industry. "The world emerged from the lockdown into a more cautious travel environment with a growing awareness of tourism's environmental and social costs. Consumers are now keenly observing an organisation's responsibility quotient," he adds. "Making the hospitality industry sustainable is now an existential challenge, and as the pioneer of the modern Indian hospitality industry, as well as the world's strongest hotel brand, IHCL is committed to also leading the path in sustainability."
The roadmap
In 2022, IHCL launched the Paathya framework to anchor its holistic response to the sustainability challenge. Derived from the Sanskrit word for path, 'paathya' means both way and solution
"Today, it has become even more important to chart a new tomorrow — one that is more sustainable and inclusive," says Puneet Chhatwal, Managing Director & Chief Executive Officer, IHCL. "We believe this is the only way to drive India's journey to being among the top travel and tourism economies. The launch of Paathya is in line with IHCL's commitment to strengthen its resolve of contributing to the society with an integrated approach towards creating sustainable growth and positive impact. This reaffirms our founder, Jamsetji Tata's vision of keeping community at the heart of business."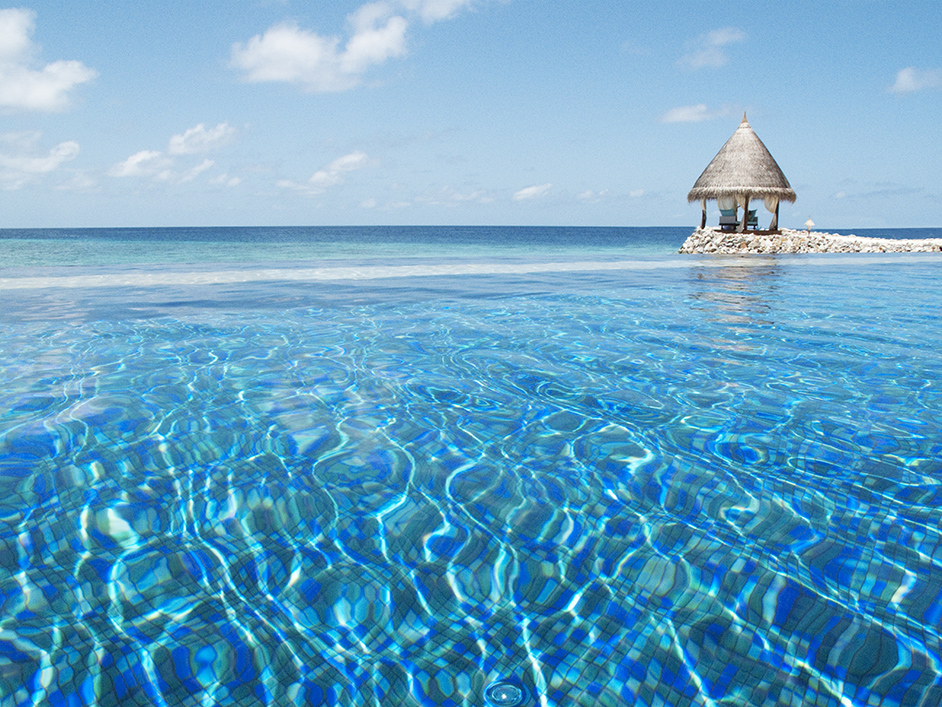 Scaffolded on issues that are material to the organisation and priority areas for the industry, Paathya aims to promote environmental stewardship, promise social responsibility, excel in governance, help preserve our heritage and the brand, partner for value chain transformation and progress through sustainable growth.
Today, it has become even more important to chart a new tomorrow — one that is more sustainable and inclusive – Puneet Chhatwal
"Running low footprint hotels on a sustainable basis involves two aspects," explains Mr Pokhariyal. "The first is the physical — a combination of low energy-consuming equipment and systems, and environment-friendly hotel design and materials. The second is an eco-friendly and carbon-neutral process design that optimises creating and running efficient operations and follows it through with eco-friendly supply choices and guest amenities. Our environmental stewardship includes both aspects."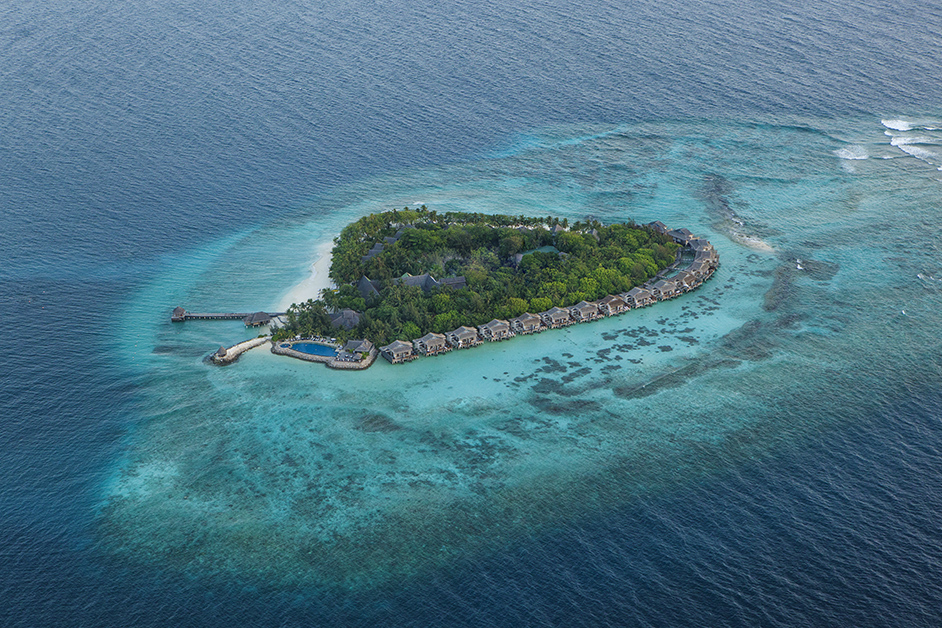 IHCL is leveraging the framework to increase usage of renewable energy, phase out single-use plastic, and improve efficiencies in waste and water management. The goal is to build a sustainable hospitality ecosystem that restores and rejuvenates the natural world, supports responsible social behaviour, and maintains a dynamic and positive equilibrium between human and natural systems.
The decarbonisation journey, by reducing operational carbon footprint as well as investing in renewable energy production, has reduced 53,554 tco2 in carbon emissions. IHCL's renewable energy consumption now accounts for 29.31% of total energy usage, which is significantly more than what it was five years ago. 
The company is also innovating the value chain to enable the switch to sustainable products and services. This includes partner transformation, for integration of sustainability across the supply chain, and transformation of procurement practices with increased local and indigenous sourcing. The target is to source over 50% of their input material locally by 2030.
The challenges
At IHCL, luxury and sustainability are not viewed as dichotomies, and, therefore, a hurdle. Mr Pokhariyal breaks down their sustainability challenge into three parts.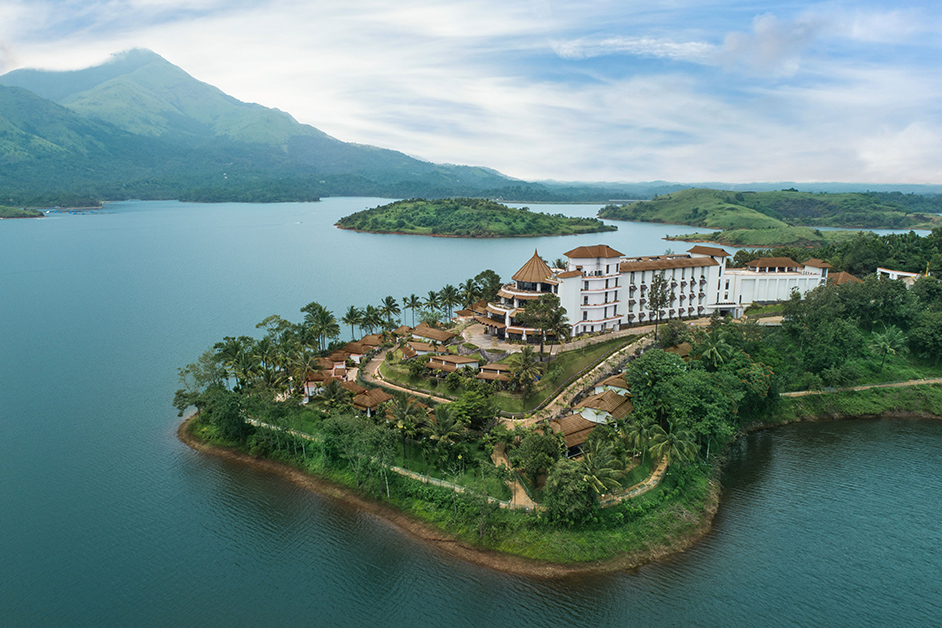 He says, "First, the need for reliable green energy. For us, the most significant area of energy consumption is hotel operations. With the accelerated growth of our portfolio, we are mindfully collaborating with partners on new builds to ensure that the architecture is planned keeping nature in mind. Second, is the need to reduce waste and shun plastics. The third challenge is that our growth must embrace local communities to move ahead in a sustainable way. The sector needs 'responsible hospitality' the most; the big challenge here is to align all stakeholders to the long-term impact of sustainable tourism." 
The hospitality sector should link sustainable business goals with funding to balance long-term returns with short-term yields -  Gaurav Pokhariyal
He adds, "Financial objectives and investments required to shift to sustainable practices also need to be realigned. The hospitality sector should link sustainable business goals with funding to balance long-term returns with short-term yields."
The tools
To tackle these and meet their targets, IHCL is leveraging technology and innovation and embedding sustainability by design in everything it does.
In 2022, IHCL joined hands with the International Finance Corporation (IFC) as part of its TechEmerge Sustainable Cooling Innovation programme. Cooling is of paramount importance in the hospitality sector as it has direct correlation to global warming. Conventional cooling — through air-conditioning and refrigeration — consumes large amounts of energy and contributes to ~7% of greenhouse gases globally. IFC's energy-focused climate action programme targets such energy-intensive systems.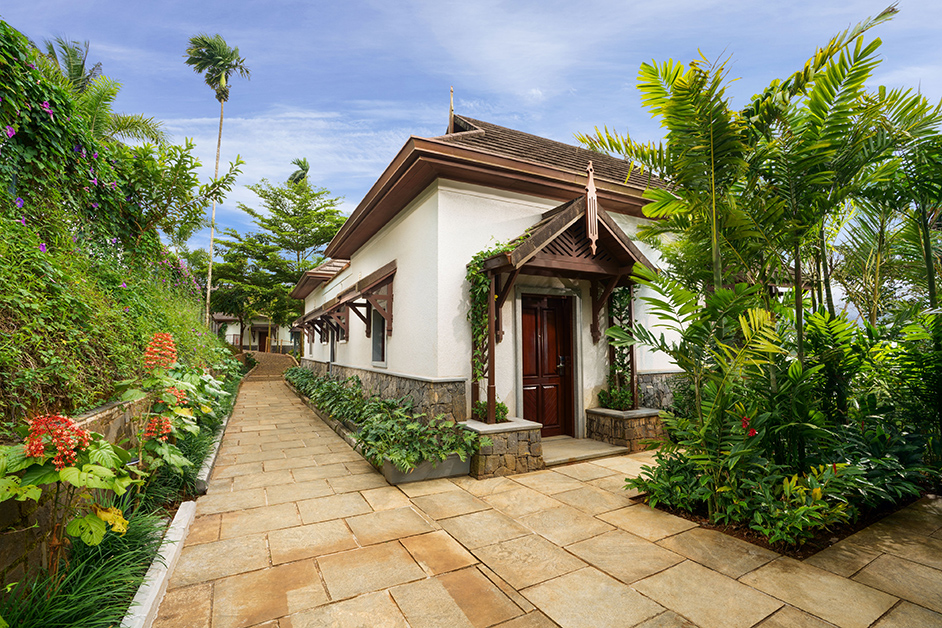 Under this, six innovator firms have piloted eight IoT-driven and sustainable cooling solutions at six IHCL properties across India. These pilots have been on for 12-18 months; some have yielded positive results and will be able to bring in greater efficiencies in the system. Once the pilots are completed successfully, they can be scaled to incorporate other systems onto a centralised dashboard for all IHCL properties. A uniform operational infrastructure such as this can oversee all systems and significantly reduce total energy consumption.
"Sustainable hospitality is a complex concept and encompasses processes starting from the design stage, through the construction of hotels to their usage," says Mr Pokhariyal. "It starts with architects and designers focusing on ecological sustainability, understanding the cultural and built environment of the local region and complementing traditional designs with contemporary touches." 
IHCL utilises climate-responsive elements like glass, insulation, ventilation, and daylighting optimally, resulting in the reduction of air conditioning requirements by up to 30%. Solar hot water systems, heat pumps and waste heat recovery help reduce energy consumption by over 60%. A phased adoption of renewable energy and various forms of decarbonisation are in progress.
This design ethos can be experienced at the Taj Exotica Resort & Spa, Andamans and Taj Wayanad Resort & Spa, where the building plan emphasises minimal cutting of the building site, increased non-air-conditioned areas, skylights for natural lighting and use of natural materials for interiors and exteriors.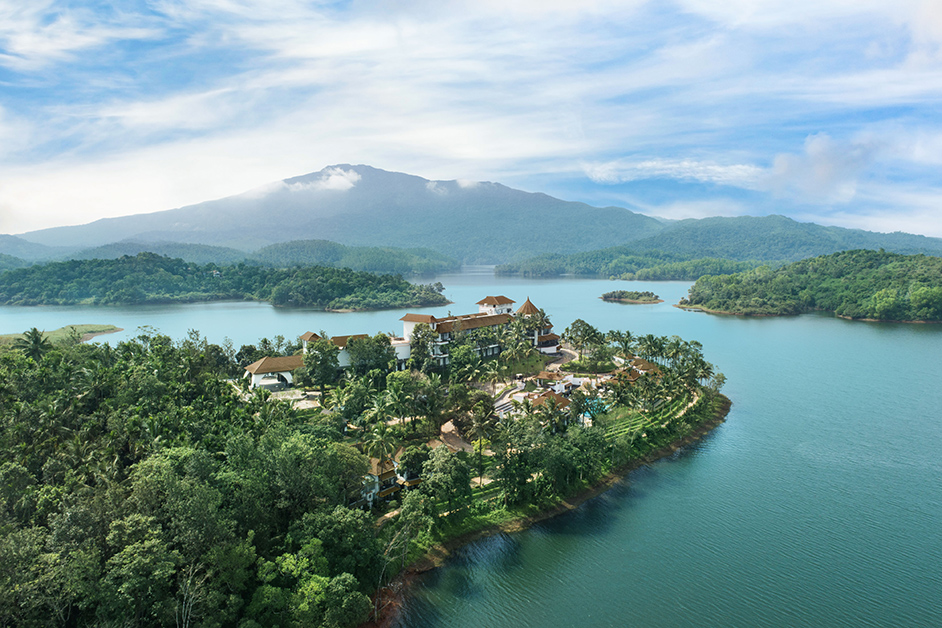 "Under Paathya, we strive to work with partners who are eco-sensitive, are prioritising energy management and lower emissions, and introducing life cycle management into the building process," says Mr Pokhariyal. "Of our portfolio of 77 EarthCheck certified hotels, 57 are platinum certified. All our upcoming hotels will aim for minimum gold certification. Our forthcoming Taj hotel in Mumbai, will be a benchmark for green buildings in the hotel industry."
A significant third tool for IHCL is Aalingana, the Tata sustainability initiative and its many opportunities to leverage the synergies of the group. "This coming together of Tata companies will help all to have a sharper focus and continue to deliver on the commitments towards decarbonisation, reducing waste and preserving and restoring the natural environment. It is the demonstration of our core value of Responsibility towards the communities we operate," he adds.
IHCL has already partnered with Tata Power to provide EV charging stations and green energy at key locations. Solar energy supplied to The Taj Mahal Palace, Taj Lands End and Taj Wellington Mews in Mumbai alone reduces nearly 22.9 million kg of CO2 emissions on an annual basis.
Getting future ready
"People are getting more and more aware of the environmental impact of the choices they make," says Mr Pokhariyal. "Consumers are not only increasingly seeking out green businesses but are also willing to pay more for eco-friendly products and services."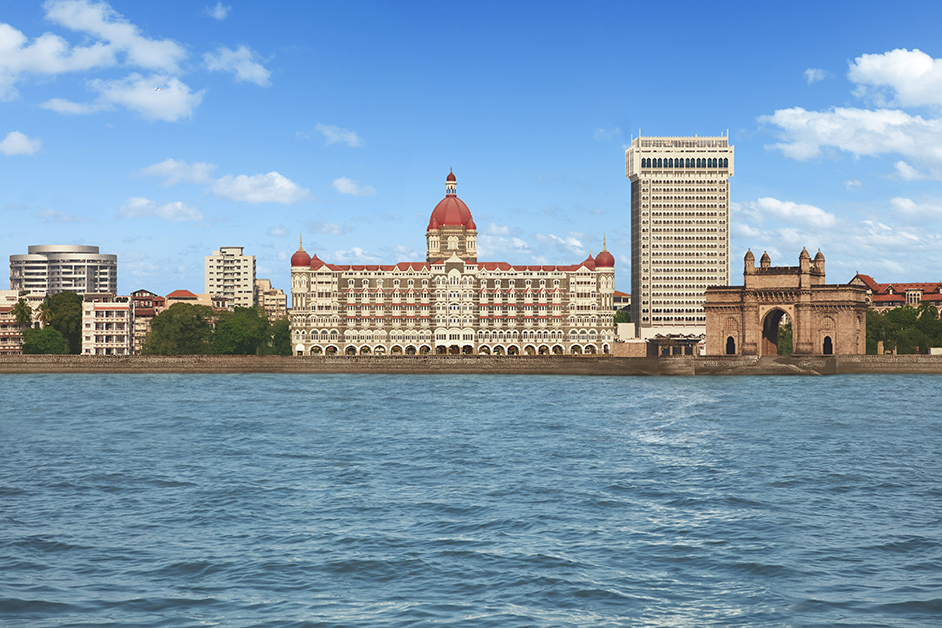 At IHCL, guests are offered and encouraged to make sustainable choices within the hotel and the local environment by selecting local tour operators or engaging with locally produced goods. A particularly impactful example of this approach is Taj Safaris, which has made preservation of land and protection of biodiversity an integral part of operations.
The future of tourism is regenerative, inclusive and conscious of societal and environmental impact. – Gaurav Pokhriyal
IHCL is also curating products and services for the discerning traveller. The recently launched Carecations enables journeys designed to lead positive change, including in nature. Curated packages take you from the forests of central India to the coral reefs in the Maldives and make it possible to contribute to their preservation. Also coming up are Innergise Green Meetings; by 2030, 100% of business meetings will be delivered through sustainable practices.
"The future of tourism," he adds, "is regenerative, inclusive and conscious of societal and environmental impact."
Targets and the journey so far
Target: 100% elimination of single-use plastic
Journey so far: 100% elimination of plastic straws, avoiding consumption of 2 million plastic straws (equivalent to ~5,000 kg CO2)

All plastic wrappers for in-room dry amenities in Taj hotels across India replaced with oxo-biodegradable wrapping

Established 1 hotel with zero single-use plastic

20 IHCL hotels have bottling plants to eliminate use of single-use plastic bottles, which have been replaced with reusable glass bottles
Target: 100% wastewater recycling 
Journey so far: 42% wastewater is recycled, ahead of stated target of 35% by 2025
Target: 100% operating hotels will have an organic waste management system
Journey so far: 74 hotels have waste composters
Target: 50% energy use to be from renewables
Journey so far: 26% energy use from renewable energy

27 properties are powered by renewable energy
Target: All hotels to provide EV charging stations
Journey so far: 280+ EV charging stations across geographies in India
Target: 100% certification with global sustainability standard
Journey so far: 77 hotels are EarthCheck certified; 12 more were onboarded for EarthCheck certification in FY23
- Monali Sarkar
Also Read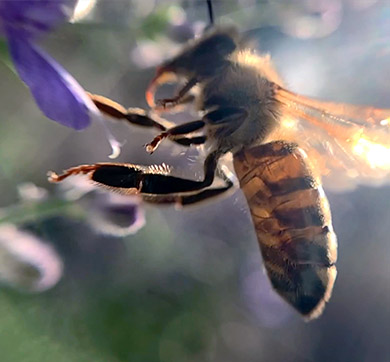 aalingana
Project Aalingana
How we are helping build a greener, cleaner, more sustainable and equitable future
Business
Electric Vehicles for a Better Planet
Driven by the need to address pollution, clean energy, and national security, Tata Motors is leading the electric vehicle revolution.