February 2023 | 1689 words | 6-minute read
Having served in various roles at the Tata group for 21 years, P Venkatesalu is no stranger to the group's proclivity for nurturing lasting brands that create great value for the customer.
A year into his stint as CEO of Trent, Venkat (as he is known) is focused on taking that tradition forward with Trent as a platform proposition, which can originate, incubate and scale lifestyle brands. Today, Trent's portfolio of brands — Westside, Zudio, Star — are completely integrated at the backend (using the same processes, systems and infrastructure), and entirely differentiated in the front with diverse offerings for customers, thus ensuring value creation for all of the company's stakeholders.
Excerpts from an interview:
You're something of a Tata veteran, having joined the group 21 years ago. What's kept you so committed to what the group stands for?
Growing up in India in the '90s, it was impossible not to be enamoured with the stature and reputation of this group, which it more than lives up to. Plus, being part of the Tata Administrative Services ecosystem, and the exposure I had to diverse business areas as well as a stint at Tata Sons from 2002 to 2008, afforded me a bird's eye perspective of the group.
Then there was the part where I got to work with a lot of interesting people — that's always been a hook for me. You want to surround yourself with people who you admire and enjoy working with.
And third, when I moved from Tata Sons to Trent in 2008, I was fortunate to work closely with Noel Tata (the then CEO, currently Chairman), who personally nurtured Trent's strategic and directional agenda. Trent did not have scale yet and being part of the growth agenda has been extremely exciting.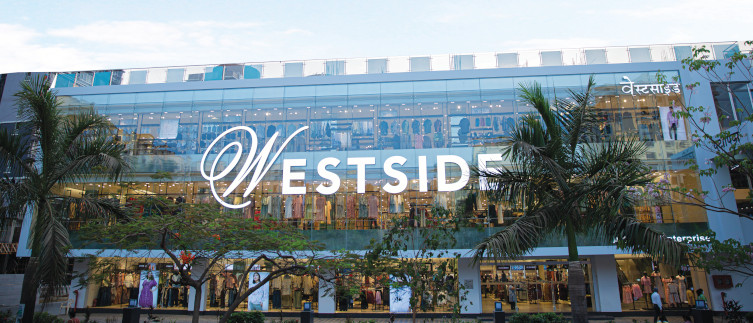 Could you elaborate on how the business has evolved since you came on board in 2008?
When I first joined Trent as Chief Financial Officer in 2008, there were less than 30 stores, and the business was primarily the Westside brand. We didn't have our JVs (with Zara and TESCO for Star), and Zudio didn't exist. It was a nascent platform; since then, we've evolved from thinking of ourselves as a retailer to being a portfolio of brands. Why not utilise the learnings, infrastructure and processes developed for Westside and leverage them for any part of the fashion pyramid, or a brand with a different proposition? Today, we have more Zudio stores than Westside. It's been a transformational shift from where we were in the 2000s, and we're still just scratching the surface of this market.
"We've evolved from thinking of ourselves as a retailer to being a portfolio of brands." 
The other significant evolution has been our determination to be direct-to-consumer. We knew it might be slow and difficult, but to build truly differentiated and resilient brands, we could not be present on third-party platforms.
You have expanded your platforms in recent years, first with Westside's own e-commerce platform, and now with Tata Neu.
The pandemic wasn't easy for a business that was based on retail concepts; our primary moorings are in stores. We have never been online first, but a store plus online proposition. In that light, the choices that our teams made probably made the business more resilient and set up the last year for doubling down on our growth aspirations, with over 120 stores added to the portfolio.
As the pandemic played out, the online business became more important for customers — from around 1 percent share online, we went to almost 7 percent share in 24 months. But we continued to stay away from third-party platforms. Our focus is on what it means for the brand and the business. That's why we couldn't be more excited about Tata Neu and what it means for Westside, in terms of the sheer base we now access — going from six million to some 90 to 100 million consumers. The Tata Digital team did an incredible job of the integration process.
Also, credit to the Tata Digital team on how we migrated WestStyleClub, our loyalty programme. It was very important to us, with over 80 percent of our revenues coming from our members, and even as we adapted it to Neu Pass, it retained its ethos and manifestation for the end consumer.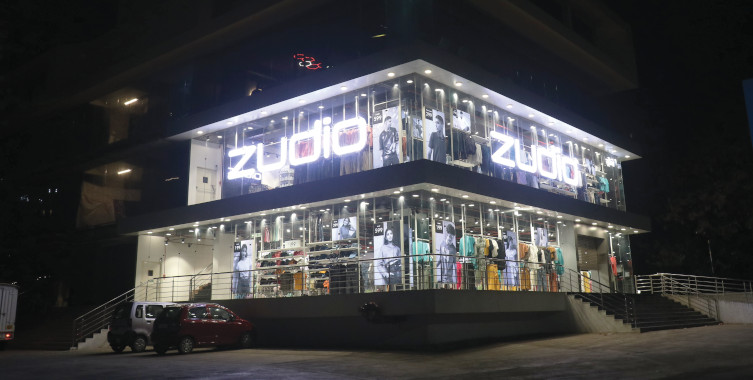 What's been a highlight for you this past year since you took the reins at Trent?
It's about how we've doubled down on our growth aspirations and reimagined our choices in the value chain in the context of those aspirations. We wanted non-linear outcomes — 10x type outcomes from 1x investment — whether it's in terms of investment of money, time or human resources.
It's a very competitive market, and analysts' reports have consistently shown that we're at the top of the pack. For instance, the CAGR of revenues was over 30 percent for the Q2 FY23 quarter, from what we reported for Q2 FY20, well ahead of other fashion businesses.
That is a credit to the interventions undertaken by teams across the value chain. For instance, we have multiplied our distribution centre capacities. Secondly, the whole technology stack has been reimagined. Then there's the upgrade of the store portfolio, not just in terms of additional stores, but in terms of their quality. Also, we are working with vendors as partners. We've nudged them to invest in capacities and pursue excellence in terms of quality, innovation, delivery timelines, etc. In turn, they get visibility of our business, and importantly, growth.
What's the long-term outlook for the Westside brand? How does it grow from here?
Westside is our flagship brand and will continue to grow because it has a compelling and relevant customer positioning. It has always been a destination brand. It has a diverse range of offerings — menswear, kids wear, footwear, home, StudioWest (cosmetics and fragrances), and of course women's fashion, which is as nuanced as NUON, a brand that's ultra-young, to Utsa, that presents diverse interpretations of ethnic kurtis and related choices — but the common thread is that it is aspirational and high quality, and yet great value across price points.
The data shows that the customer prefers to shop younger, and so the brand has become a lot younger post-pandemic. But age can be misleading; someone can be 35-45 years and still feel very young and somebody can be 25 and dress more conservatively. We're mindful that 'young' is much more contextual than just age.
"Westside will continue to grow because it has a compelling and relevant customer positioning. It has always been a destination brand."
Another facet to Westside is that it continues to be one of the bestselling, full-price, non-discounted brands online, from a revenue and volume perspective. We know this as we are present on Tata CLiQ along with several other brands. We believe in giving the customer relevant fashion and freshness. But we do not use discounts or promotions to get customers to buy something they don't absolutely love. There are not many brands in the market that can claim to stand strong on this front and still register revenues in the region of 5,000 crore a year.
What's driving the growth for Trent's other major brand, Zudio?
A major percentage of our 1.3 billion population is more aspirational than it has ever been, given the kind of exposure it has to social media. These people know what good looks like, but the ability to afford it in the context of income is quite limited. Zudio attempts to address that gap and make aspiration accessible.
A young man in his 20s with an entry-level job, or a college girl with 1,000 pocket money — they don't want to feel poor or have a bad shopping experience. They want to walk into a nice space and get value for the 500 that they're willing to spend. They want to feel fresh and on-trend.
Further, accessibility is not just price, but also proximity. Can your customer reach you in a matter of minutes rather than hours? That solves a lot of challenges in terms of getting them through the door. Our position is that you don't have to invest time in getting to our stores, and your experience, in every way, will be several notches above what you would usually expect to get for that price proposition.
What's the positioning for Star and StarQuik, at a time when 30-minute delivery is the norm?
The food and grocery space is undoubtedly a huge opportunity, and our track record here has perhaps not been as successful as in the fashion space. But the model has evolved to offer a value proposition to the customer that is anchored around our own brands. Increased efficiency, an assortment of exclusive brands, fresh offerings and exciting prices are the key focus areas. And the outcomes have been encouraging, with growing sales densities, repeat customers and strong like-to-like growth in recent quarters.
"StarQuik is not intended to be an online business by itself, but a plug-and-play on the existing pool of stores that we operate."
Most significantly, this sector is sized at over $500 billion; we are not seeking to address the entire market. There will always be customers who want that 30-minute convenience, and others who prefer a different experience like the one we're offering. Plus, StarQuik is not intended to be an online business by itself, but a plug-and-play on the existing pool of stores that we operate, essentially providing at-home convenience for customers who would otherwise visit the store.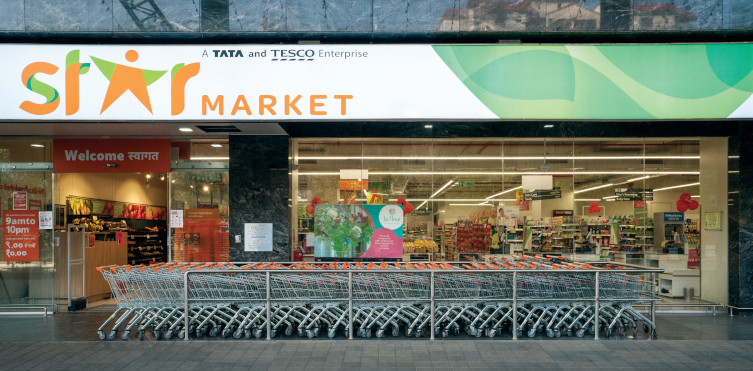 You've led teams even before you came on as CEO. How has your leadership style evolved over the years?
When you set yourself up for scale and running a business, you must let more people around you take responsibility. You can't do everything yourself, and you shouldn't. Ownership is about owning the outcome and being accountable for it. Surrounding yourself with a lot of great people and giving them room to blossom is important.
—Anuradha Anupkumar