January 2021 | 749 words | 3-minute read
My recent order from Star Bazaar had an assortment of products that were carefully curated from in-house brands — Fabsta, Klia and Skye — of Trent Hypermarket Pvt Ltd. As I began unpacking the items, I wondered about the quality of these products, more so as I'm a brand loyalist who doesn't easily switch brands. However, as the range of these products catered to most of my requirements and were available under one roof at STAR outlets, I opted for them.
I'd ordered for ketchup, schezwen sauce, pasta and peanut butter from Fabsta's edible range which also includes teas, ginger-garlic paste, bread loaves, biscuits, nachos, savouries and more. Klia's home-care range has a variety of cleaning products — dishwash gel and bar, floor cleaners, toilet cleaners, detergents and tissues — for all your daily requirements, offering value for money. Skye has paraben- and sulphate-free personal care products like sanitiser, hand wash, face wash, shower gels, soaps, lip balm, toothbrush and perfumes.
Talking about the product mix, Seema Modi, director – Packaged Food, STAR Bazaar, said, "Today, customers are extremely discerning about the quality of products they use in their daily lives. We intend to give them a better quality of life at affordable and reasonable prices through our products that work on fulfilling the basic premise of taste for Fabsta, sparkling cleanliness in case of Klia and everyday vibrance in case of Skye. All our products are made in India, and we invest a lot time and effort in identifying quality suppliers and manufacturers." 
First impression
The first thing that struck me about the products was their packaging which equals competing products available in the market. Says Ms Modi, "We often place our products right next to the competing brands so that customers can see the value in shopping for STAR brands, which are on par or even better in quality than several rival brands as well as affordable."
Some products are available in pouches, which are particularly appealing to customers as they are easy to store. The label 'A Tata product' brings a sense of reassurance in the customer's mind that it comes from the Tatas that value customers above all.
Last but not the least, one thing that prominently stood out in these products was how it involved all my senses when I used them. The texture was rich and soft to touch, smell lingered on, vibrancy in colours was energising, the crunchiness and taste completed this sensory trip.
"All our products are sold through the strong network of STAR consumers, through Star Bazaar stores and its online app, StarQuik," says Ms Modi, adding, "Our aim is to delight the customer at all three stages — purchase, use and post use. Seeking customer feedback is an important aspect of our marketing strategy. Our products undergo several iterations to meet customer expectations before being finalised."
Fabsta, Klia and Skye have succeeded in bringing quality products to customers at affordable price points.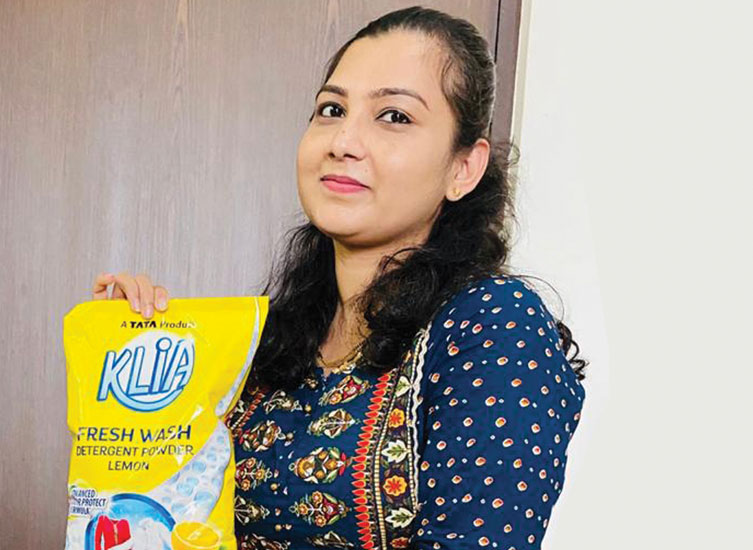 Good time with STAR
Over the weekend, I tweaked my routine a bit, kick-starting my day with a bowl of Fabsta Muesli Fruit N' Nut in warm milk. The generous quantity of dry fruits in the muesli made it a healthy breakfast option that kept me quite full, as I went about my household chores. For the mid-morning snack, I enjoyed two pieces of the light and airy Fabsta Bourbon and wafer biscuits.
For lunch, I sautéed some vegetables in the Fabsta curvy macaroni pasta and topped it with Fabsta pasta and pizza sauce that I found a tad too tangy for my taste, but the generous amount of cheese balanced the tanginess in the dish, which I complemented with Fabsta Nachos. The Fabsta Sunkissed tomato ketchup felt a bit tangy initially but then my taste buds were naturally adjusted to the flavour.
Next was time for some TLC. I took out the Skye Tropical Splash Shower scrub which made me feel like I was pampering myself with mango syrup. In the Skye range, the Creamy Glow bathing bar, Love Struck perfume body spray, with its fruity notes, were clearly the winners.
Coming to the household cleaning products, the glorious lavender burst of the Klia floor cleaner and the freshness of the Klia Matic wash detergent were energising. The dishwash gel cleaned the dishes to a sparkle and even the quantity of liquid used was much less.
- Review by Esther Cabral
Why not stay in touch?
Every week, we bring you a selection of stories that offer insight into the Tata group's businesses, community initiatives, rich heritage and diverse workforce.

Occasionally, emails will contain promotional content from our group companies and partners, special offers or discounts. However, we will not share your email ID or other identifiable data with any third party. We follow an authentication process that requests you for your consent before we add you to our database.
Sign up by entering your email ID below.