March 2019 | 750 words | 3-minute read
Every mother worries about the fate of a child with disability after she is gone. This statement caught the attention of the audience at the Youth4Jobs event recently held in Mumbai.
The speaker was talking about Girish, her 23-year-old son who suffers from cerebral palsy. A very confident youth despite his disability, continued rejection by companies due to his slurred speech had dented Girish's self-esteem. But since Girish began working at Star Hyper (Trent Hypermarket) in Andheri, Mumbai, in November 2017, his mother is relieved. "I want to work harder and learn more on the job," says a beaming Girish, his confidence back on track. At the store, customers seek him out due to his friendly nature.
Girish is one among the many employees with disabilities at Star Hyper. Star (a unit of Trent Hypermarket Pvt Ltd), a Tata-Tesco enterprise, is a multiformat grocery retail chain present in Maharashtra, Karnataka and Telangana. It operates 36 stores across Mumbai, Pune, Kolhapur, Hyderabad and Bengaluru.
Trent Hypermarket has been following the group legacy to uplift the community and support inclusion. Star's HR team has tied up with organisations and NGOs such as Pankh, Dr Reddy Foundation, Youth4Jobs, etc., to not only provide employment to persons with disabilities, but to also identify training needs and customise training.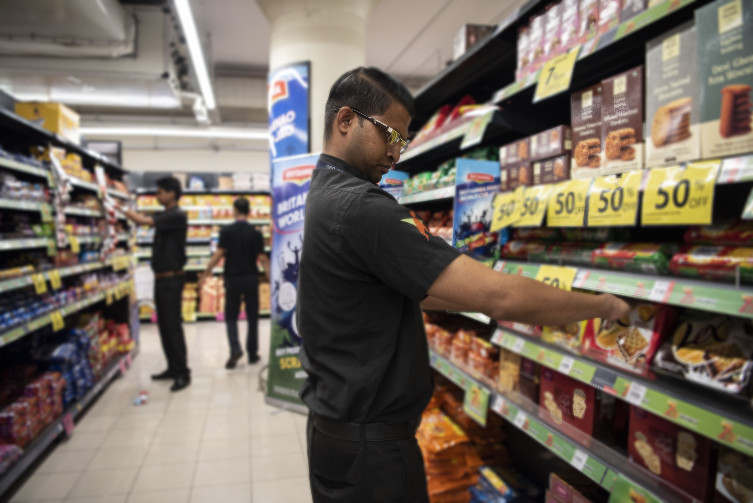 Walking The Talk
Trent Hypermarket took several steps to integrate employees with disability with the rest of the workforce.
The first was to partner with organisations that helped with 360-degree surveys involving colleagues, supervisors and parents to identify areas of improvement. The surveys were done between August-September 2018 in three cities — Mumbai, Bengaluru and Hyderabad — covering 24 colleagues with disability, nine managers and four HR members. Hundred percent of the respondents welcomed the policy of hiring youth with disabilities. They were open to learning sign language and taking extra steps to create an inclusive workplace. "Despite their challenges, these youth do a really good job," says a manager who responded to the survey. "They perform better than many employees, and are a constant inspiration."

Ensuring ease of accessibility, creating a barrier-free environment and sensitising the staff has enabled Star to provide employees with disabilities with roles where they work confidently and lead teams.
Sensitisation workshops are being planned across the company to spread awareness on disabilities and how to deal with them. Basic workshops on sign language are also on the anvil across all stores and distribution centres.
Employee safety and emergency notices will be made available in sign language as well. There's also a push for mandatory monthly meetings with employees with disabilities to address their concerns.
Feeling The Impact
The surveys also reached out to employees with disabilities. Respondents agreed that employment had boosted their self-confidence and given them independence.
Rajesh, for instance, joined Star Market, Sarjapur, Bengaluru, as an associate in April 2017. His locomotor disability did not prevent him from doing his job as a stock filler. Being able to work and fund for himself has given him a new sense of achievement and confidence to enrol for a computer course at the Kakatiya Open University.
Rajesh is not alone. About 40 percent of those surveyed have committed to higher education through distance learning. They are able to pay for their own education. In fact, more than 90 percent of respondents are financially independent and have savings accounts.
It has also impacted their personal lives. Nearly 74 percent opined that the behaviour of family, friends and the community has changed for the better once they were employed.
On talking to family members, many said that their children are happy in their new-found independence. More than 90 percent of parents surveyed also mentioned that their children were now contributing to the family income, or even supporting the family completely.
Leading The Way
Today, Trent Hypermarket is one of the largest equal employment opportunity providers in the retail industry for persons with disabilities. Over eight percent of Star Bazaar's total manpower, which is around 157 employees, are persons with disabilities, with a growth of 200 percent in just a few years.
Trent Hypermarket was also bestowed the prestigious NCPEDP-Mindtree-Helen Keller Award 2018 in recognition of its efforts.
Star's ambition is to become a role model in the retail industry in providing employment opportunities to persons with disabilities and in seamlessly integrating them into a productive workforce. It aims to increase the inclusion of employees with disability to 20 percent of the total workforce in two years, thus continuing its journey of diversity and inclusion.