April 2022 | 1494 words | 6-minute read
As consumers embrace e-commerce in the increasingly digital post-crisis world, Westside — Trent Ltd's flagship retail chain — is transforming itself into an experiential brand. With a discerning eye towards ensuring appeal to its wide base of style-conscious customers, the retail chain is evaluating its brand portfolio through a new lens.
Offering a comprehensive portfolio of in-house brands — Westside's key differentiator — comprising apparel, beauty, footwear, accessories and home décor items that represent style, innovation, experience and value, Westside is reimagining its in-store products and services for customers whose buying journey first begins online.
The retail chain is strengthening its omnichannel offering, revamping product lines and increasing customer engagement — all aimed at improving the fulfilment experience for its valued customers.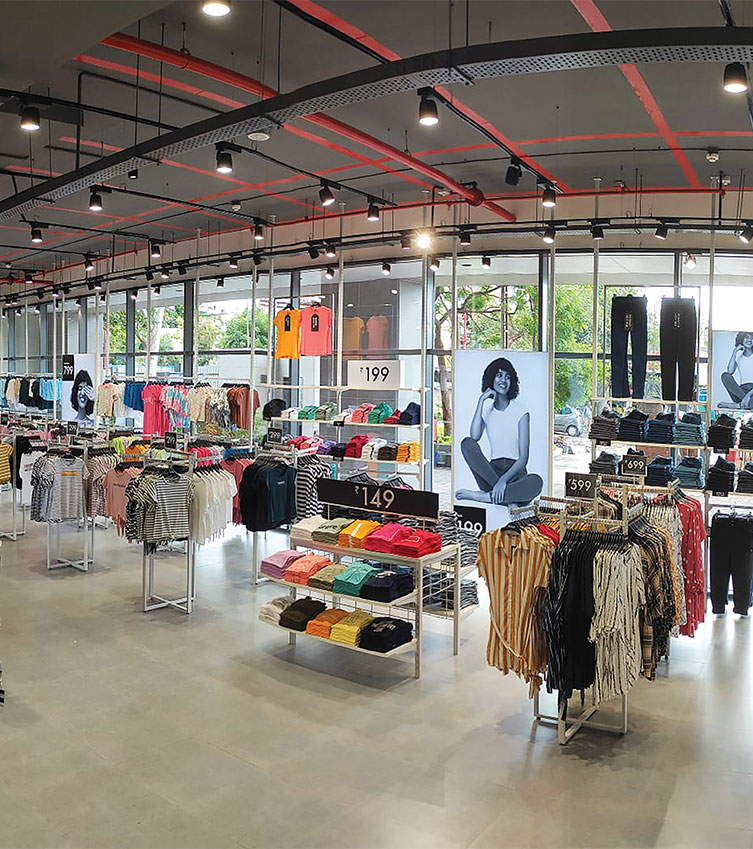 Social media code
For today's global consumers, brand relevance is largely shaped by the digital realm, comprising friends, other consumers of similar products/services and social media influencers who play a prominent role in firming up purchase decisions. Buyers have increasingly started comparing products, pricing, brand offerings, feedback and reviews before making a purchase decision.
Recognising this trend, Westside onboarded actor Sameera Reddy as its brand advocate. The company has been building a bond with its customers by keeping conversations relevant and centered around Sameera's journey, experiences and learnings without explicitly calling out to the outfits and accessories from brand Westside which she's seen wearing.
According to Umashan Naidoo, head – Customer and Beauty, Trent, "At no point in time we're having conversations like Sameera's dress is for Rs 1200. The customers are thrilled by the conversation, and then kind of go on to 'love what you're wearing Sameera, how to get it?' and that's where the transaction begins.
"Westside is a fashion style destination, where transaction and conversations around the transaction are not priority but the experience is. So, when you look at social media, the content is engaging in the sense that it doesn't tell you that this item is for Rs 990, so come buy it now; instead, it focuses on how you can wear the Rs 999 t-shirt, demonstrating what it could be and how it would look once you sported it."

Omnichannel shopping
Given the pandemic-induced paradigm shift in shopping behaviour, with a large consumer base shifting to digital platforms, Westside of the future has to be omnichannel and experience-rich, fusing the physical and digital worlds.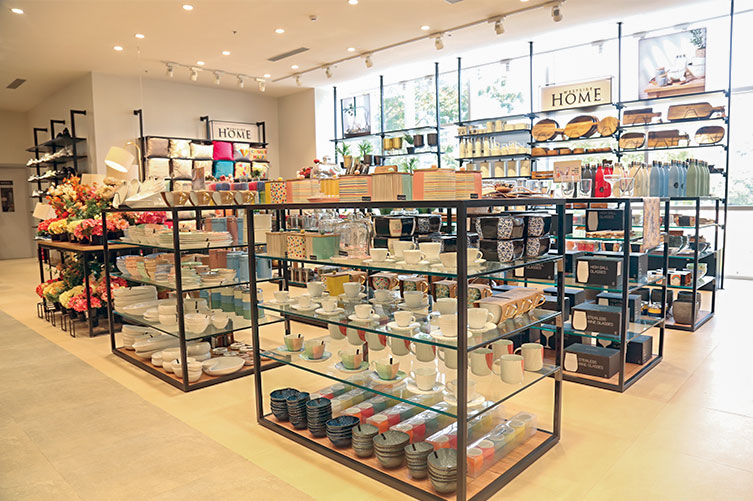 Although Westside had been catering to online shoppers through its exclusive arrangement with Tata CLiQ, in response to the growing digital adoption and in line with customer preference, the company acted with agility and launched its own website in November 2020. "The Westside proposition is exclusive to its stores and the Tata online channels, so you don't get Westside on other horizontal platforms," says Umashan.
With the launch of TataNeu, Tata group's unified platform that connects several brands from the Tata universe, Westside's online sales are slated to get a big boost. "TataNeu is giving us a platform to engage with more customers because the whole earn-and-burn proposition is open to all Tata brands. It also gives us an opportunity to speak to other Tata ecosystem customers, and thus start a new engagement. So, we're very excited and open to new innovative ways of selling," remarks Umashan.
As the brand strengthened its omnichannel strategy to provide customers a consistent experience across all channels — offline and online, in Q4 FY21, online channels reported a growth of 150% and, for the first time, contributed to over 5% of the company's revenues in the financial year.
"In terms of making our business more omni, we've recognised that what you sell in the store must be available online and vice versa; the biggest disappointment is when it's not available in both spaces. What you see online represents what you see offline and therefore we try to ensure that there's a 360° approach to everything," says Umashan.
By aligning the backend across the value chain, such as centralised inventory management, ownership of product design, speed of concept-to-market, uniform offers across platforms and strengthening its omnichannel strategy, Westside efficiently catered to its customer's requirements and convenience.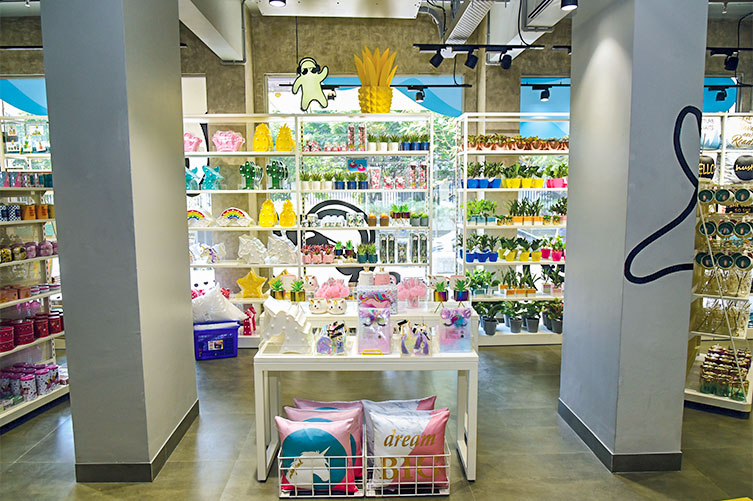 Brand realignment and revamp of product lines
To provide its customers a highly curated shopping experience, Westside has not only repositioned the brand as premium, but also revisited brands like Utsa and Zudio. Utsa, for instance, has seen a format evolution, with the ethnic-wear collection becoming sleeker to provide the feel of newness to the wearer, while driving higher customer engagement and experience. Zudio, on the other hand, is high on affordability and style, where the key offering lies in easy access to latest fashion on every visit.
The company is also forging complementary partnerships with sister companies like Landmark, which has a new avatar and brand identity called Xcite. Existing as a shop-in-shop at 9 Westside locations, the new concept store offers exclusive products from the entertainment and lifestyle space that resonate with GenZ and millennials. It connects with its customer base mainly through insta-worthy clicks, activities and collaborations on popular social-media platforms. Says Umashan, "Xcite is a destination for those who want to experience the feel-good factor… have some fun and walk out the store with a few things that make you smile because you didn't have to break the bank to buy them."
To stay on point in terms of style, Westside has reimagined its entire product range — be it lingerie, apparel, or beauty products — to cater to every type of self-expression, occasion, mood and personality.
Owning the supply chain and having a maximum lead time of 120 days to as little as 14 days to deliver its products, Westside ensures freshness and originality in its offerings. "Every four weeks, we launch over 800 new lines. With a mid-month of more than 250 launches, our product range is always new and different. Rather than marking down a product stuck for more than eight weeks, we take it off the shelf and bring in the latest range. The power to make this decision with agility is because we own the brand," remarks Umashan.
This ownership and agility proved to be a key advantage during the pandemic, as formal-wear sales dipped and demand for loungewear and athleisure increased. "The pandemic taught us very quickly what customers want. Because of our agility and relationships with vendors, we were able to increase buy on loungewear and decrease formal wear," Umashan reveals.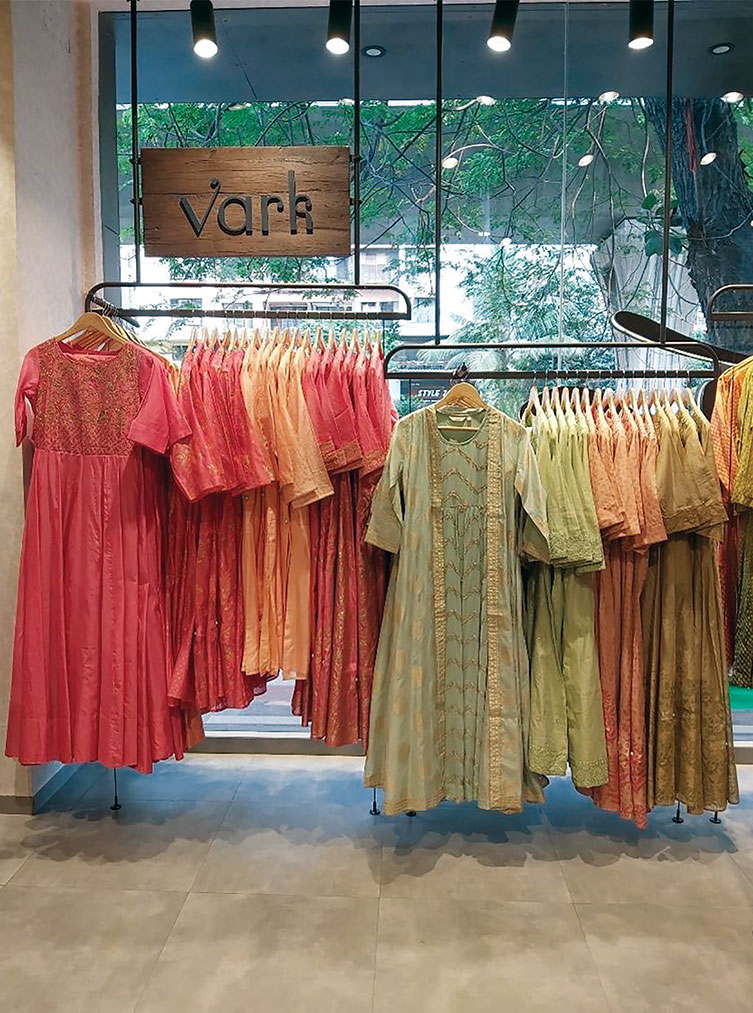 Another focus area for Westside is the beauty segment, which attracts both young and seniors alike. "Over a three-year period, we managed to carve out our own fragrance collection which contributes almost 50% of the business, with price points starting at 295 and going up to 1,299," he says.
Despite the mask covering the mouth, lipsticks is one of the fastest-moving products in the colour cosmetics segment. In keeping with the trend, Westside replaced the beauty kits at 25 outlets within just eight weeks. "The contribution of beauty products to store sales increased from 2% to 3.5%," says Umashan.
Just as important is enhancing the in-store look and feel. "For us, it's important that the store ambience, navigation, product availability and the point of view make sense to our customers," states Umashan.
Building lasting relationships
Westside has come up with a dynamic customer loyalty programme. Called WestStyleClub, the subscription-based membership programme offers exclusive value adds to members, such as a weekly fashion previews, attractive discounts, gifts on spends and birthdays, and beauty consultations with experts, as well as free shipping on select orders. This initiative proved to be a runaway success as it registered the highest ever paid enrollments in FY21-22 with the member base reaching 66 lakh, pandemic notwithstanding.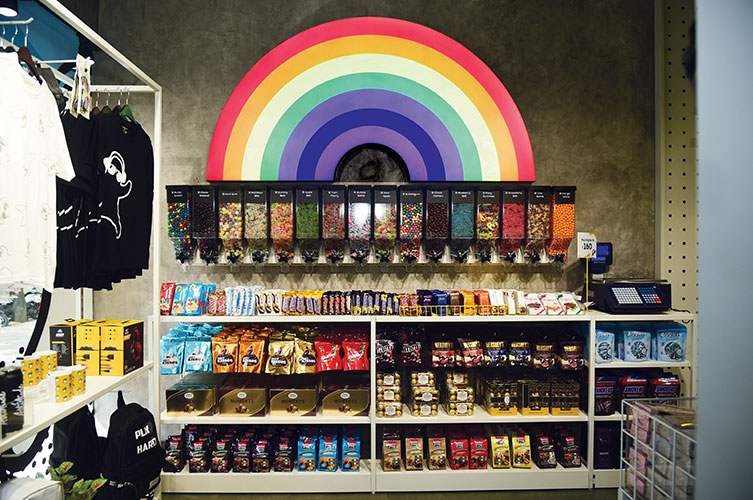 Trent-ing ahead
With more than 174 Westside stores across 90 cities and 133 Zudio stores in 57 cities as of FY21, the company has a robust expansion plan in place. Says Umashan, "Despite the pandemic, we believe that our footprint should be bigger across all our formats; so, our R&D team is working nonstop to open stores. We will have 200 Westside stores, 10 standalone Utsa outlets and over 200 Zudio stores before this year end. As for Landmark, we've opened 3 new stores and want to double the count before year end in its new format."
The company recognises that agility is fundamental in retail. A clear point of view across all formats makes it easier for the stakeholders to make decisions and gives customers the best proposal possible. "There are so many things that we're working on at the moment, and I think under the leadership of Venkat… the culture, energy, and robustness to be super-fast, make decisions super quick, and take it to customers so that we can delight, surprise and offer value is our priority," affirms Umashan. 
—Munira Patel