June 2019 | 404 words | 2-minute read
Vistara serves 24 destinations with over 800 flights a week and has already flown more than 13 million happy customers.
Vistara pioneered the premium economy cabin in India 4 years ago. The exclusive four-row cabin, which is located after the business class, has since gained a lot of traction. It is ideal for those who wish to have some 'me time' on the flight. The Premium Economy offers personalised service, more legroom and comfortable seats. You also get priority service such as early boarding and early bag collection along with a cup of your favourite Starbucks coffee. 
Sanjiv Kapoor, chief strategy and commercial officer, Vistara, reveals how the airline is tapping into other trends.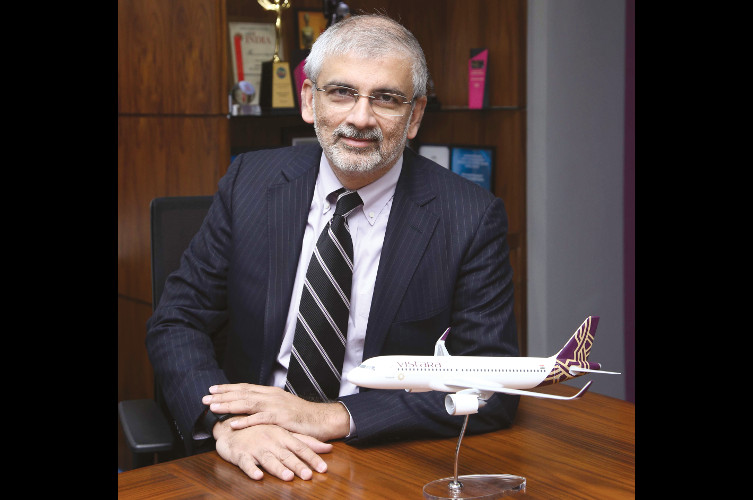 What are the top consumer trends in your industry?
Premiumisation: Consumers remain price conscious, but a segment in India is willing to pay a premium for a better experience. 

World-class service: Consumers expect world-class quality and efficiency across every touchpoint whether it's the website, on-ground experience, customer contact centre or in-flight. They know what world-class standards are and expect the best, especially when they're paying a premium. 

Personalisation: Vistara offers an experiential air travel through aspects such as customised service, comfort food, relaxing music and mood lighting along with occasional surprises and delights.


The consumer trend of FY2019-20?
We are observing self-segmentation within a distinct customer section. These customers have reached a certain stage in their life and income levels; they want to try new things. They choose Vistara because they believe that we are the right product for them.

How do you spot early trends?
We talk to our customers and frequent flyers to seek their inputs across multiple touchpoints to get a 'pulse check' on routes they would like to fly, monitor conversations on social media on airlines in India and globally. We keep benchmarking against other airlines and lifestyle companies, seeing what trends are emerging for the segments that choose to fly with us. One trend that has caught on lately is the "retro" trend, for which we have been trendsetters with the Vistara Retrojet.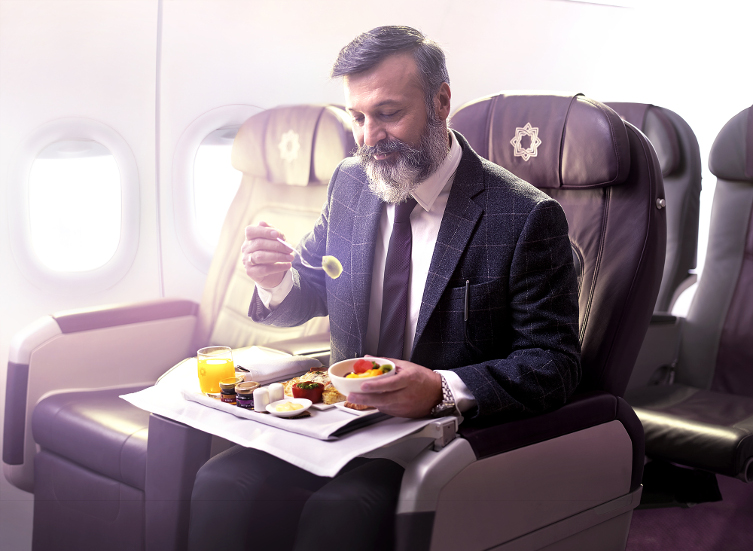 Are the trends in your sector age- or gender specific?
Absolutely! We are targeting consumers of a certain demographic as well as women professionals. The key targeted demographic comprises senior executives in their 40s and 50s who grew up in the '70s and '80s and prefer a certain lifestyle, ambience, music, food and lighting. We have a programme called 'Vistara Woman Flyer', wherein we offer services like assistance on arrival, transportation for late night flights, preferably avoid middle seating if women are travelling alone. We are seeing women flyers choosing Vistara over other airlines as these aspects have struck a responsive chord with them.

Are there differences in spending habits in Tier-2/Tier-3 cities compared to metros? 

I think the change is purely reflective of the composition of income groups within those cities. The bigger cities have larger affluent segments than the smaller ones. We think passengers from tier-2/tier-3 cities, perhaps, more than metros, choose their flights basis fares.
—Harsha Ramachandra & Sarika Kapoor Chokshi