July 2022 | 792 words | 3-minute read
In today's hyperconnected world, crowdsourcing is used as a mainstream open innovation practice, to come up with the most innovative solution to a problem. In simple words, it is a mindset of going beyond organisational boundaries and bringing multiple minds together to solve complex business problems.

The Tata Ideas platform has all the attributes of a world-class crowdsourcing programme and is used by various Tata companies to host eHackathons. Tata Sons organises group-wide eHackathons every month, where senior leaders from various Tata companies host challenges, inviting Tata colleagues to have a go at them.
"We get outstanding and diverse ideas from ideators across Tata group companies that give us the opportunity to look for solutions in different ways. We are currently trying to implement ideas for two out of the three challenges," says Sunil Hajeri, manager, Titan Company Ltd (Titan).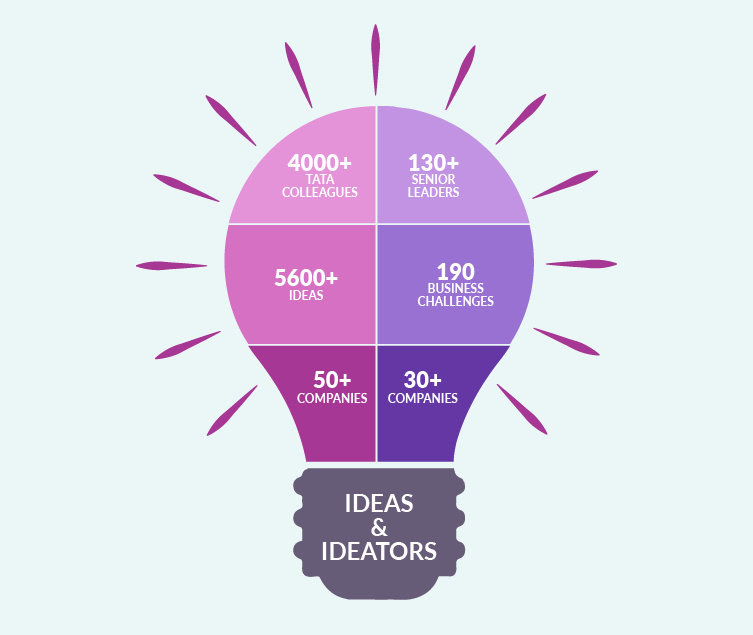 Group eHackathons are gamified and engage Tata associates not only in ideation but also to spot good ideas and vote and bet on them. The environment resembles angel investors who cherry-pick early stage start-ups that they believe have a bright future!
Learning opportunity
For ideators, the Group eHackathons provide multiple benefits. "The wide array of challenges is a welcome opportunity to explore and learn newer domains," says Jim Seelan of Tata Consultancy Services Ltd (TCS).
Sharing his experience of participating in an eHackathon, Manthiramoorthy from Titan says, "In Tamil, the phrase kattrathu kaimannalavu, kallathathu uzhagalavu means 'what we learned is a handful, what we have to learn is the size of the world'. When I come across a new idea, I get a chance to learn a new thing available in the market."
The programme serves as an excellent opportunity for participants to research on the topic as well as interact with experts and others to ignite the creative spark. Aniket Kachadiya from Tata Motors Ltd says, "I review the challenges of different group companies and prepare in-depth submissions with out-of-the-box yet relevant ideas."
"Over the last 2 years, 150+ ideas have been declared winners and many more have been selected for implementation."

Jim provides a deeper perspective, "After going through the challenge brief, I usually do a bit of domain research. Then there will be a few days when there is no progress, but the challenge statement lingers in my mind. Then comes a eureka moment when interesting connections are made for a new idea."
Winning ideas
The winners get to show off their creative prowess with certificates, LinkedIn posts, rewards and communication to their managers and HR. Interestingly, there are no losers in a Group eHackathon! Unless the ideas get shortlisted, participants remain anonymous, making it a perfect pitch to practise and hone creative problem-solving skills.
Over the last 2 years, 150+ ideas have been declared winners and many more have been selected for implementation. Winning is not easy. The shortlisted ideators need to undertake a process resembling 'Shark Tank' ('shark' here stands for the potential investors who decide whether to invest in the idea or not), called Passing the Best Baton (PBB). It symbolises handing over ownership of the idea to the company for implementation. "It provided me the opportunity to interact with global CXOs from different companies, which helped improve my confidence," says Aniket. According to Manthiramoorthy, "How you present the idea to the jury matters a lot. Sometimes even a good idea if not explained well fails to get attention!"
eHackathon lifecycle
A typical Group eHackathon cycle has five fast-paced stages, with the first three stages getting over in 11 days.
Collaboration, the 2nd stage, offers an opportunity to those who have the knack for quickly identifying a few good ideas amongst several and placing their bets on them — like the stock market. The transition from an ideator's to an investor's mindset is evident from what Ankit Chordia of TCS says, "I had placed a bet of 50 karma for another innovator's idea which reached the finale alongside mine and was finally selected. I felt proud that the idea I felt strongly about went to defeat my own idea!"
Innovative companies are tirelessly working towards creating an ecosystem that promotes innovation. Such ecosystems typically comprise a sandbox environment and a community of diverse skills and interests: creativity, design, research, technology, problem solvers, collaborators and idea spotters. Our Group eHackathon ecosystem is known as the 'preferred community'.
To encourage participation, collaboration and knowledge sharing, the platform offers incentives for participation that can be redeemed as Tata NeuCoins.
The Group eHackathon today is fast becoming the platform of choice for leaders to seek diverse ideas and to put a stamp of creative prowess for creative talent. The Group eHackathon, with passionate solvers from diverse professional and business backgrounds, is one of the most promising platforms for scaling open innovation.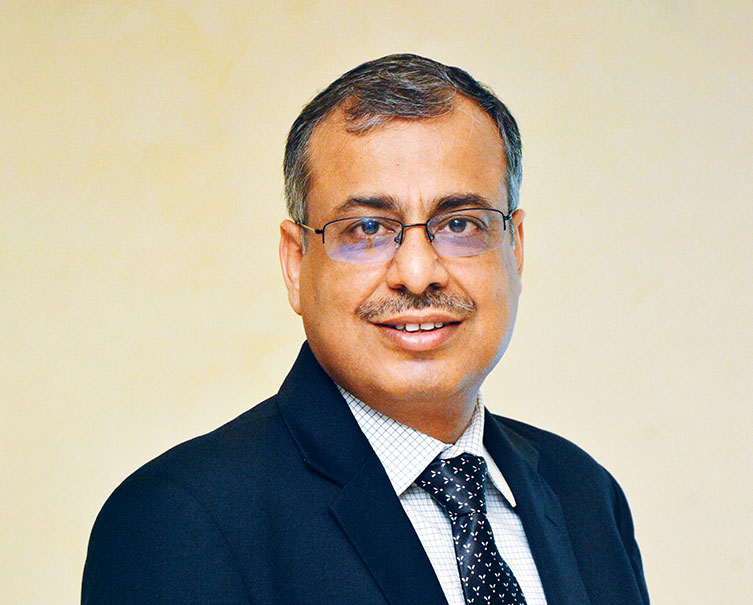 The author, Ravi Arora, is vice president, Group Innovation, Tata Sons.