May 2022 | 1700 words | 6-minute read
Industry-academia partnerships — or university-industry collaborations (UICs) — have, for decades, been acknowledged as instrumental in driving innovation, strengthening knowledge, and preparing the next generation of skilled workers. But the pivotal role played by UICs has never been more apparent than in the last two years as the world learnt to fight and live with the Covid-19 pandemic.
Whether it was influencing public health policies backed by data and analysis, or developing vaccines and testing kits at record speed, industry and academia presented a true model for collaboration.
Tata companies have been nurturing R&D collaborations with their academic partners well before 2020, with partnerships in areas as diverse as artificial intelligence (AI) and smart cities to microbiome and materials research.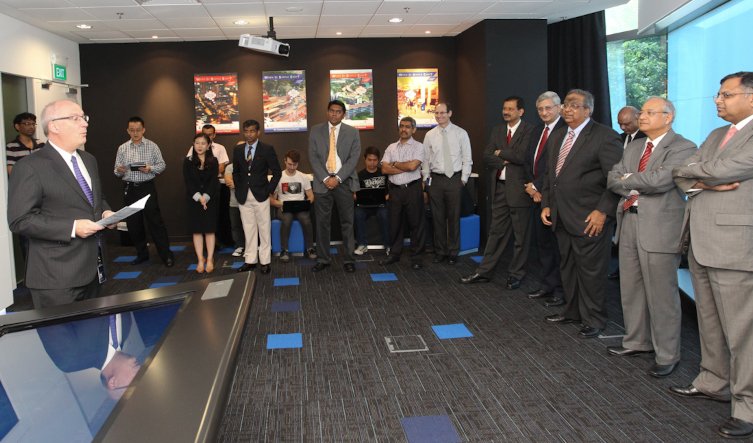 Two sides of the same COIN
Tata Consultancy Services Ltd (TCS) has perhaps the largest network of academic partnerships, numbering hundreds across the world. The company, which operates on the belief that "The audacity of ambition is measured by the breadth of partnerships", formally moved to an open ecosystem in 2006 through its Co-innovation Network (TCS COINTM). "We believe that we not only have the expertise to invent internally, but the capability to go beyond," says K Ananth Krishnan, EVP & CTO, TCS. "Academic partnerships are an important part of TCS Research and TCS COIN in creating real-world solutions with scientific rigour. As part of our academic co-innovation network, TCS has invested in research projects at leading universities around the world to foster an open ecosystem."
The academic wing of TCS COIN collaborates with premier academic institutions across the world to explore new technology areas and create intellectual property. The partnerships are spread across three primary geographies: America (North, South, Canada); UK, Europe and Israel; and India, APAC and MEA.
TCS brings its industrial expertise and real-world problems to the partnerships, and academic researchers use their scientific expertise and rigour in the joint effort to create impactful outcomes. Since its inception, TCS COIN has created a vibrant environment for knowledge sharing by organising, participating, and supporting conferences. "We use multiple modes of engagements, such as internships for individuals, bi-directional sabbaticals with TCS Research, sponsored and collaborative research projects and programmes, strategic engagements for long-term research and affiliate faculty engagements," says Dr Gautam Shroff, TCS Fellow, SVP & head, TCS Research. These include collaborations with:
Faculty: Research advisory, TCS affiliate faculty and collaborative research.
Students: Research Scholar Program (which has helped enrich the research journeys of 350+ students from 45 leading academic institutes), capstone projects and in-curriculum sponsorships.
The company also has joint labs with Indian Institute of Science (IISc) Bengaluru, IIT Bombay, IIT Delhi, IIT Kanpur and IIT Madras, as well as in-campus associations.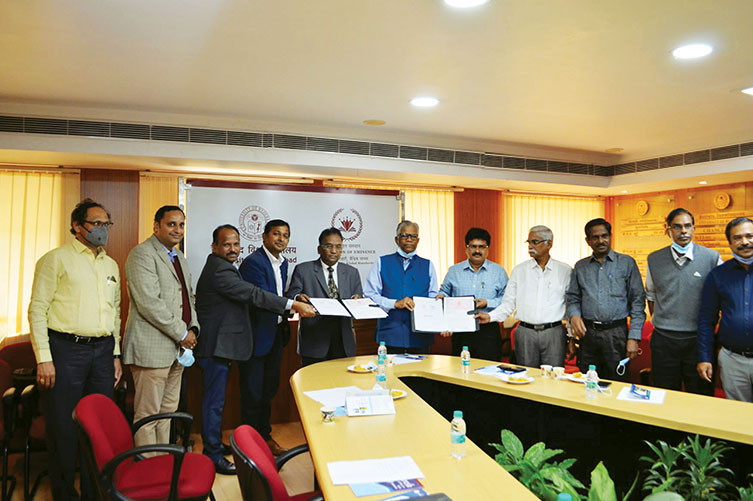 TCS' recent partnerships:
A five-year collaboration with Stanford University on a privacy programme catalysed the building of a suite of privacy tools that now form a part of the MasterCraft DataPlus platform.
TCS and the Royal College of Art are shaping the future of voice technology to make it more accessible to people with diverse abilities.
Joint research by TCS, the University of California, Berkeley (UCB), and the University of California, San Francisco (UCSF) applies parallel computing, machine learning, and deep learning to next generation sequencing and newborn genome sequencing, making it possible to predict, explain, prevent, and treat diseases with unprecedented speed, accuracy, power, and cost savings.
The SMU-TCS iCity Lab, a Singapore Management University and Tata Consultancy Services joint venture, focuses on R&D of intelligent city solutions, including developing technology solutions specifically tailored to the needs of senior citizens in Singapore.
TCS, along with IISc and Hanson Robotics, created Asha, a teleoperated humanoid nurse avatar, who can see, hear, touch and perceive, and is designed for remote care-giving environments like during a pandemic.
A collaborative effort by International Institute of Information Technology Hyderabad (IIITH) and TCS strategically deploys game theory and machine learning techniques in a smart grid network.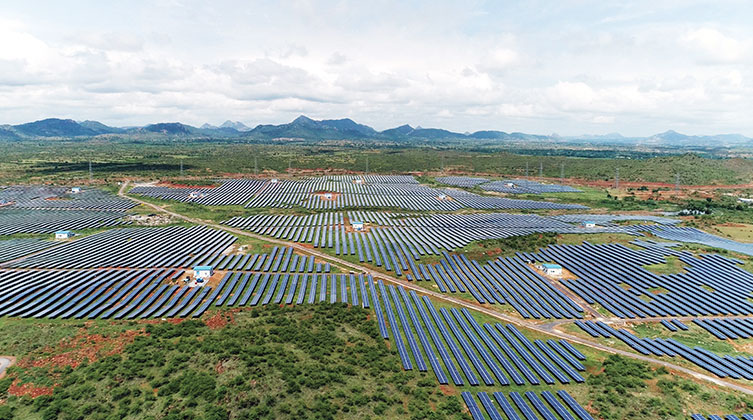 Powering clean energy
Last year, Tata Power Company Ltd signed two MoUs with IIT Delhi and IIT Madras, and it was clear that the company's focus on clean, renewable energy had extended to its academic collaborations as well. With IIT Madras, the company aims to pursue advanced research in areas of future technology, innovation and knowledge for sustainable changes. The association with IIT Delhi will include R&D stage-to-pilot projects in areas such as electric vehicle infrastructure, AI, machine learning hydrogen technologies, battery energy storage systems and microgrids.
Steeled for the future
Established in 1937, the Research & Development and Scientific Services division of Tata Steel was the first industrial R&D division in India that supported the steel giant's operations by developing new products and processes to create competitive advantage, better environmental performance, and enhanced sustainability.
Recognising that multiple domain experts are necessary to convert an idea into technology, the company since then has set up innovation and R&D hubs at multiple locations around the world to supplement its efforts. "It is imperative that industrial R&D looks outward for the knowledge that it currently does not possess," says Dr Debashish Bhattacharjee, VP, Technology & New Materials Business, Tata Steel, adding, "This is what drives partnerships, be it with academia, government or industry. For example, Tata Steel endeavours to develop technology for generation of cheap, green hydrogen. While Tata Steel R&D can bring in the process expertise, expertise for gas handling needs to be scouted outside Tata Steel."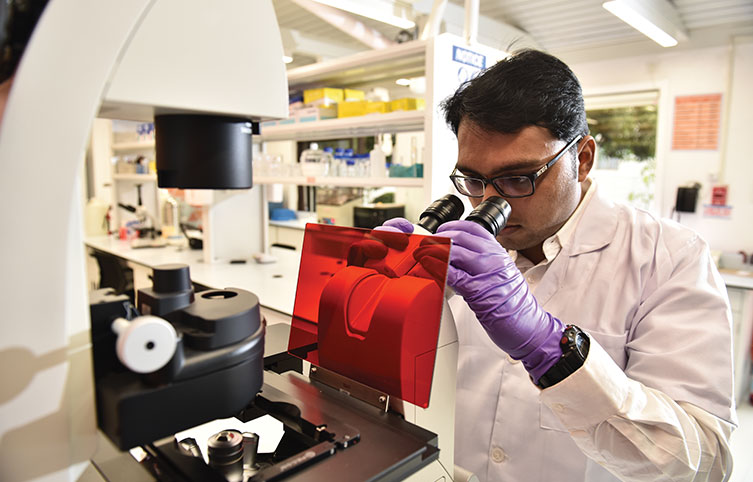 The R&D department of Tata Steel UK operates out of the Centre of Excellence at Swansea University and Warwick University. The department supports the business needs of new product development, process and product improvements and provides customer support.

Tata Steel Advanced Materials Research Centre (TSAMRC) was established in 2017 at IIT Madras Research Park and at the Centre for Nano and Soft Matter Sciences, Bengaluru. TSAMRC works in the domain of advanced materials, with current focus areas being nano-materials, bio-composites and medical materials.

The objective of the Product Application Research Centre established in IIT Madras Research Park is to develop technologies and solutions for the mobility industry.
Going with the gut
Tata Chemicals Ltd (TCL) has three state-of-the-art R&D centres at Pune, Bengaluru and Mithapur, and has strengthened its commitment to R&D through industry-academia collaborations, signing MoUs and engaging with institutions in India (Council of Scientific and Industrial Research, Indian Council of Agricultural Research, IITs and IISc) and across Europe, the US and Australia.
One of the company's endeavours in its academic partnerships was its collaboration with Yale University, known for several ground-breaking discoveries in the field of medicine and diseases, particularly its gut microbiome facility with its capability in making the connection between change in gut microbiota and physiology.
Since TCL established, in 2012, its Nutrition Sciences business vertical, Tata NQ, it has emerged as one of the first companies globally to carry out detailed scientific studies on the relationship between human well-being and prebiotics and probiotics, setting them at the forefront of nutraceuticals business opportunities.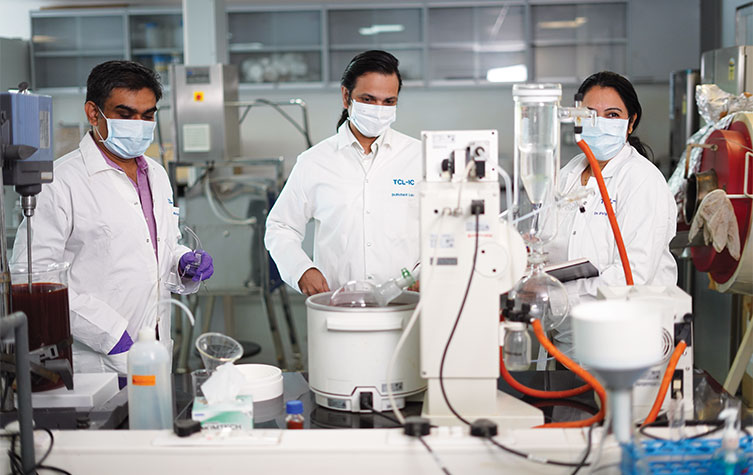 Tata NQ launched its flagship product lines FOSSENCE® (FOS) and GOSSENCE®(GOS) prebiotic dietary fibres that promote growth of beneficial microbiota in the gut and improve immunity, nutrient absorption, lipid transport and overall digestive and bowel health.
TCL had a three-stage approach to generate scientific data for this project. Stage 1 involved an elaborate clinical study in India in 2015, conducted by the company, to establish a causal relationship between FOS and gut microbiome. Stage 2 was a deep-dive study to understand the mechanism by which FOS impacts bacteria in the gut, and Stage 3 involved expanding the scope to human physiological well-being to understand the impact of FOS; it is where Yale University came in. The study eventually demonstrated that several types of good bacteria (eg, Bifidobacterium) were enhanced while certain types of bad bacteria (eg, Sutterella) were reduced upon consumption of FOS and GOS.
In subsequent years, the team's investigative focus shifted to clinical markers associated with gut microbes and health, which would help define the future directions of the functionality on human health and disease. "A deeper understanding of human metabolic signatures and how these are modulated by the interplay between human gut microbes and human gut cells has helped us develop a portfolio of prebiotics, probiotics, and functional ingredients that can measurably improve gut health and hence wellness," says Dr Richard Lobo, head, Innovation and CQH (Business Excellence) at Tata Chemicals.
A shared sustainability goal
At Tata Consulting Engineers Ltd (TCE), academic collaborations with institutes like IIT Bombay and IISc are focused on new and emerging technology areas for future commercialisation. "Our focus is on clean energy, electrification and circularity," says Amit Sharma, MD & CEO, TCE. "Policymakers, innovators, entrepreneurs, builders and creators need original thinking and a review of established practices and processes which, in turn, require strong, collaborative industry-academia partnerships to enable fresh perspectives, unconstrained thinking and experimentation to help bridge the gap between application and pure sciences."
Aligning educational curricula and internships with the rapid advancements in industrial technology are also a powerful motivator for TCE in building partnerships with academia. "The key drivers are improvement in quality of education, enrichment in advanced learning by industry, and mutually developing a skilled workforce capable of delivering high-quality services through innovations and contributing to building a prosperous nation," says Atul Choudhari, chief technology officer, TCE.
With IIT Bombay, TCE is researching and developing a 3D printable alkali-activated mortar, using construction and demolition waste, which could serve as a framework for the future. The institute is also partnering with the company to develop a small-scale incinerator for sustainable combustion of wet Indian waste at the source of waste generation, as well as a digital twin for reliability prediction of gears to predict the behaviour of mechanical components.
R&D projects with IISc include improving the resilience of power grids dominated by renewable energy, against extreme weather events and intermittency, and developing a thermodynamic model for combined cycle power generation for waste heat recovery.
—Anuradha Anupkumar