May 2022 | 650 words | 2-minute read
The ABB FIA Formula E World Championship is the first global championship for electric single-seater racing cars. The series is unique with races taking place on temporary street circuits in the world's most iconic cities like (clockwise from top) Rome, Monaco and London.

It is the first sport to have a net-zero carbon footprint since inception, investing in internationally certified projects in all race markets to offset emissions from all its electric racing.

In its previous season (season seven) it received the Official World Championship status from the governing body of motorsport the FIA — a huge accolade for the sport.

Jaguar Racing announced its return to global motorsport in 2016 as the first premium manufacturer to join Formula E, confirming its electric future.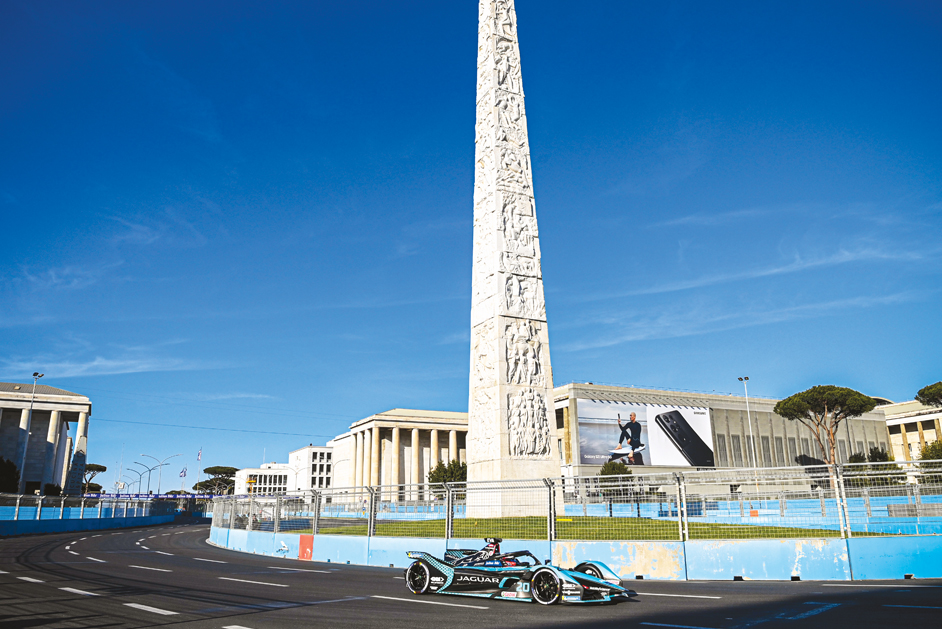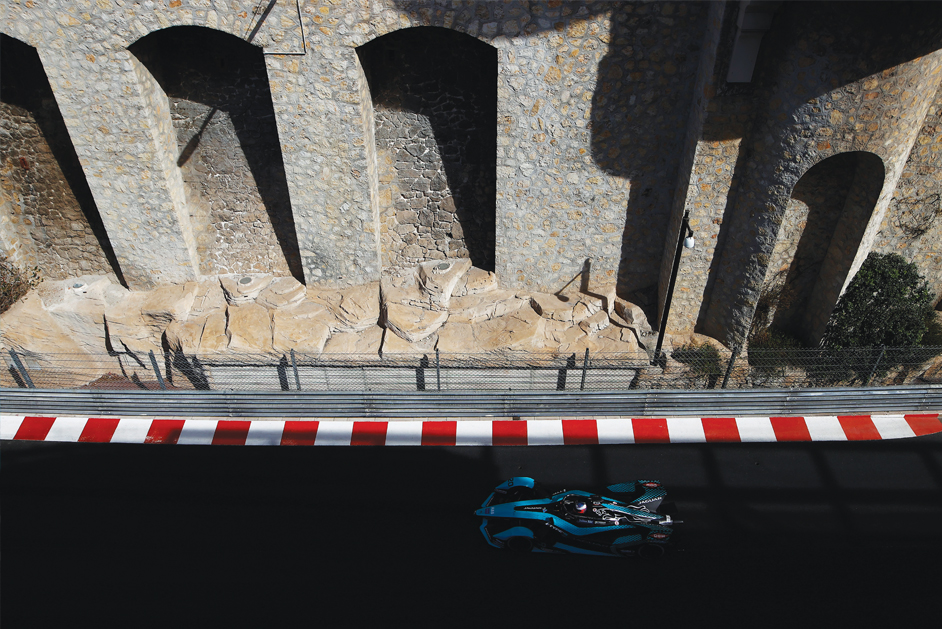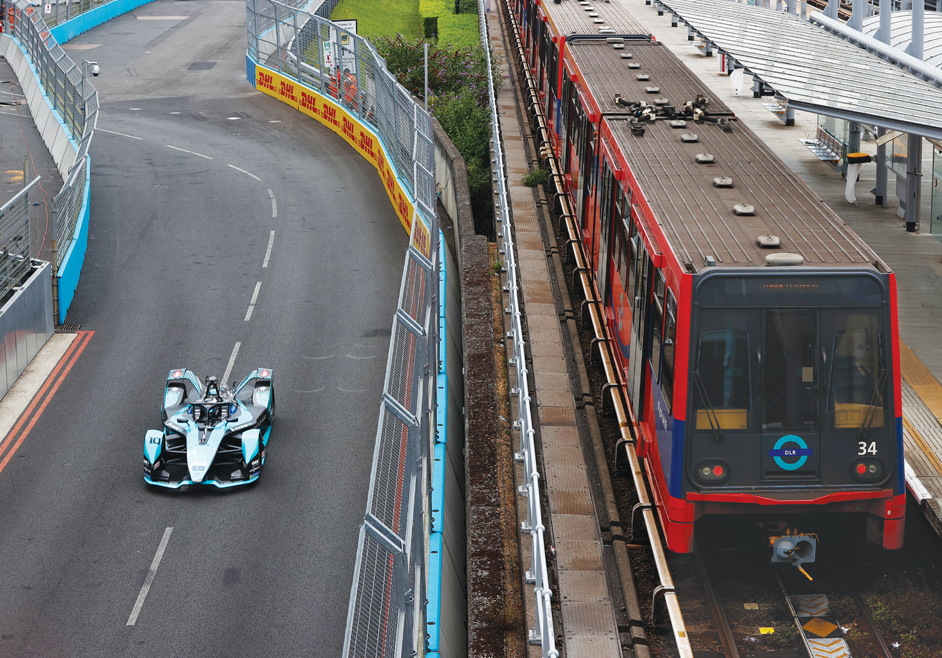 All teams run on the same chassis and battery unit to ensure a level playing field. But the teams can develop their own powertrains — including key components like the motor, inverter and gearbox. This allows teams like Jaguar TCS Racing to be at the forefront of electric vehicle (EV) technology and development, which can be applied to future Jaguar road cars.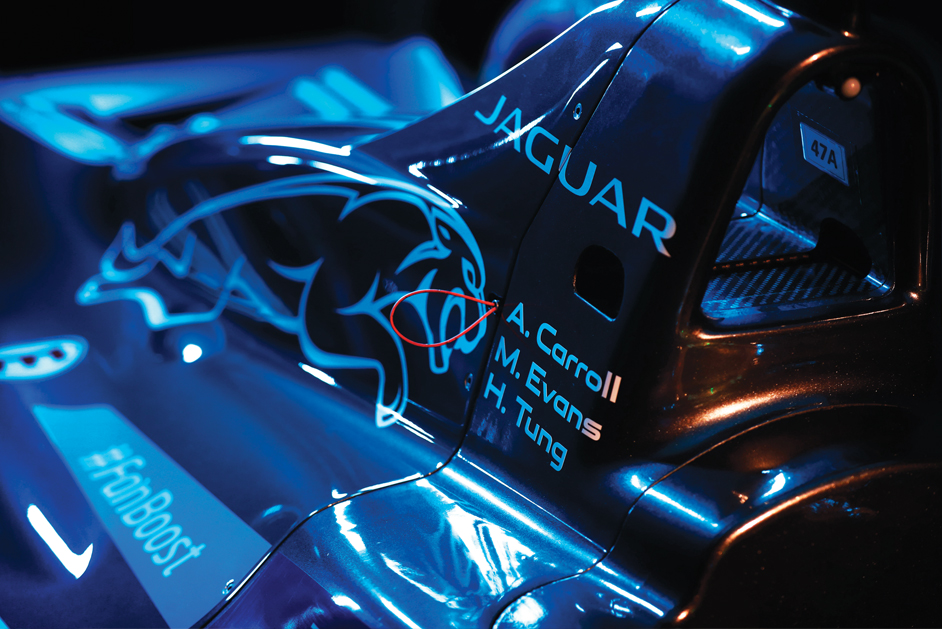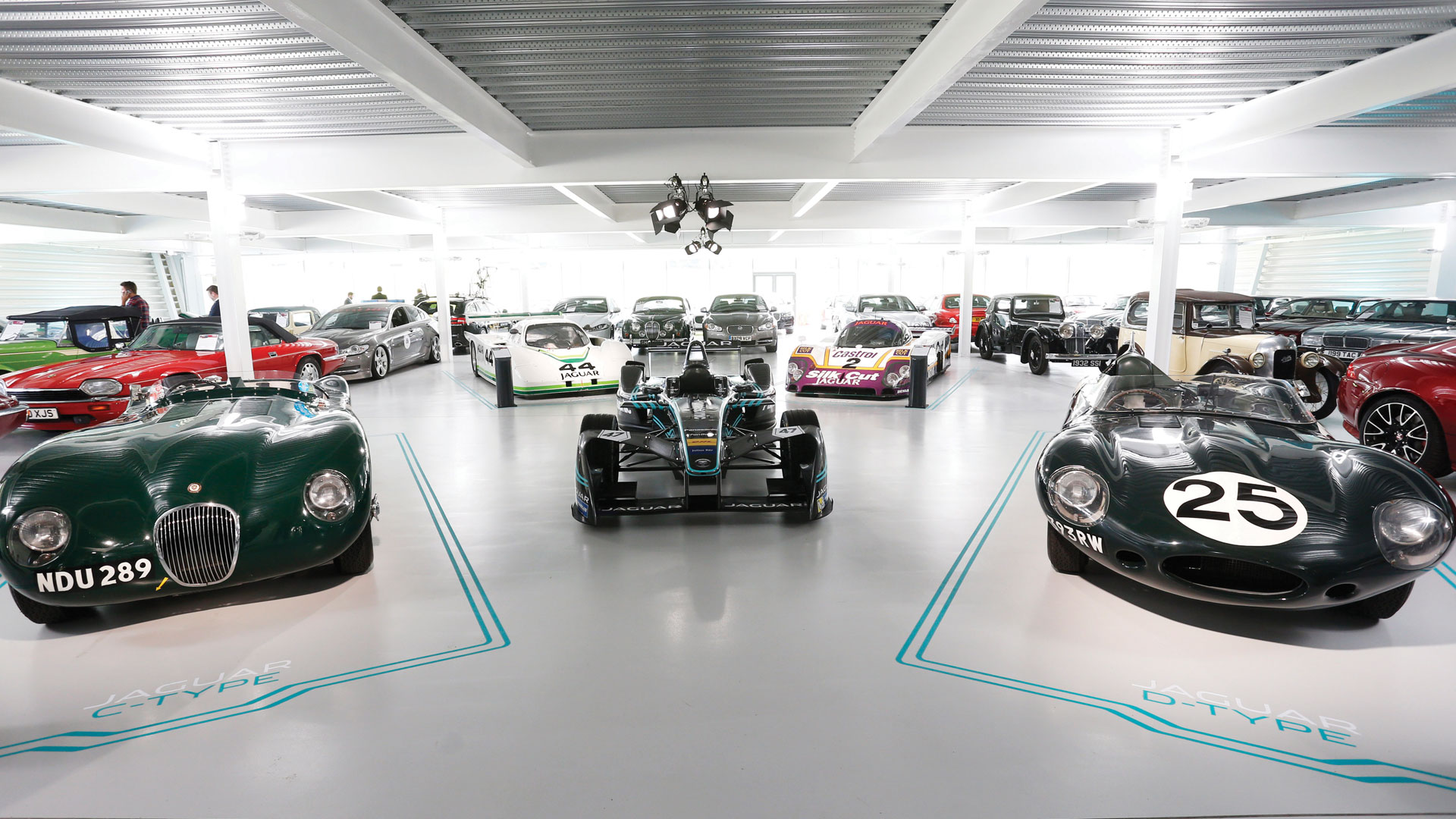 In the 2018/2019 season, Jaguar's commitment to electrification grew with the Jaguar I-PACE eTROPHY — the world's first electric touring car race series — staged as the official support series for the ABB FIA Formula E Championship. This season also saw the team's first Formula E win at the Rome E-Prix in April 2019 — Jaguar's first international motorsport victory since 1991.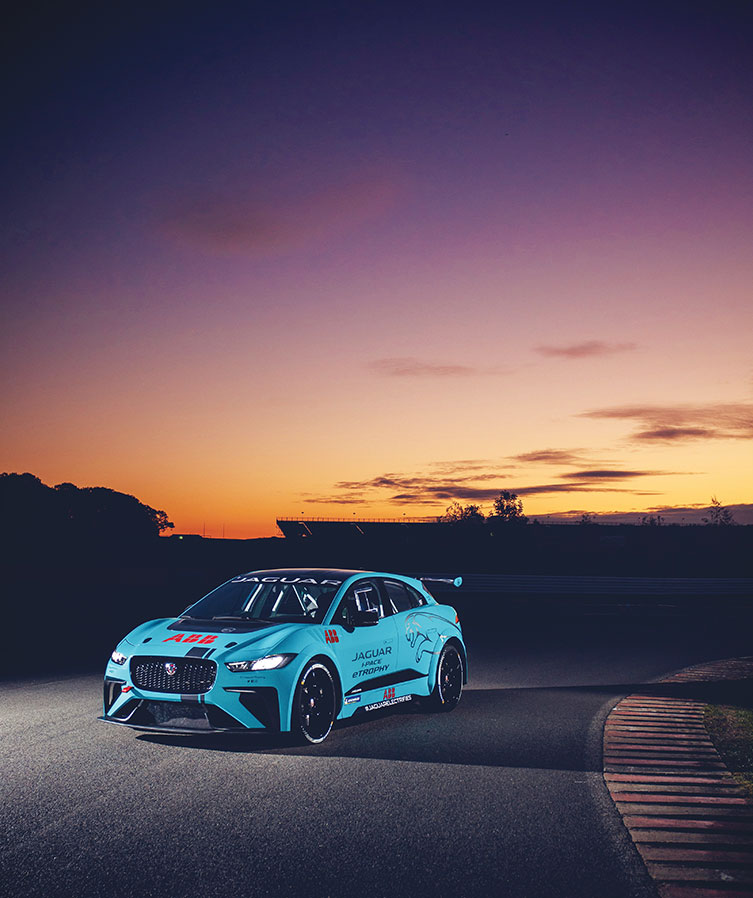 The 2019/2020 season saw Jaguar driver Mitch Evans achieve further on-track success (below), celebrating a dominant win for Jaguar Racing in Mexico City, a pole position and podium finish in Santiago and a history-making drive through the field in Marrakesh.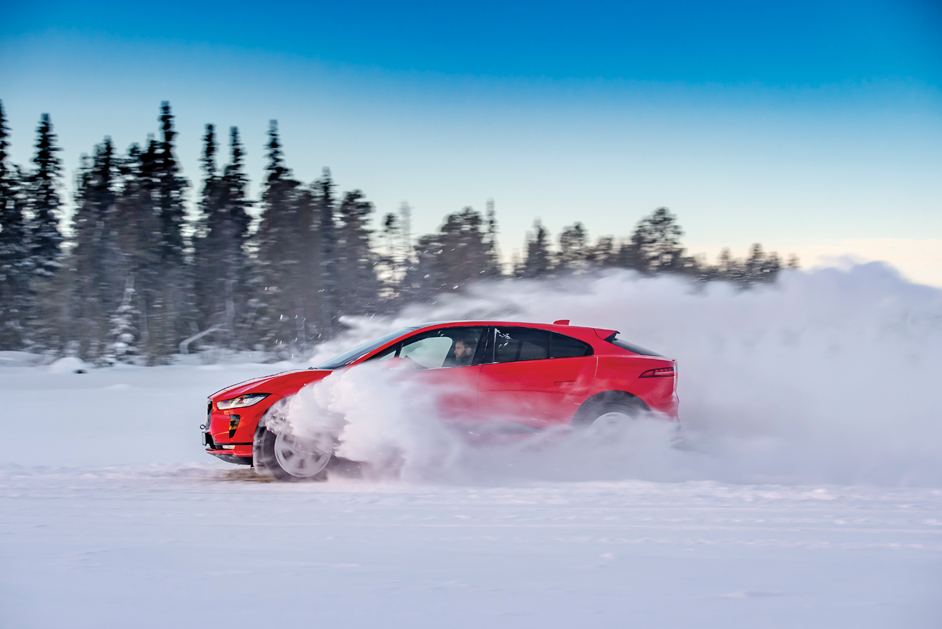 The next season, Jaguar's fifth, saw the team field one of the strongest pairings on the Formula E grid — Evans and Sam Bird, who have won races in every Formula E season.
Jaguar has an enviable motorsport history, winning the famous Le Mans 24 Hours seven times — more than any other British manufacturer. Through competition, it has developed new technologies, including pioneering the use of the disc brake in racing.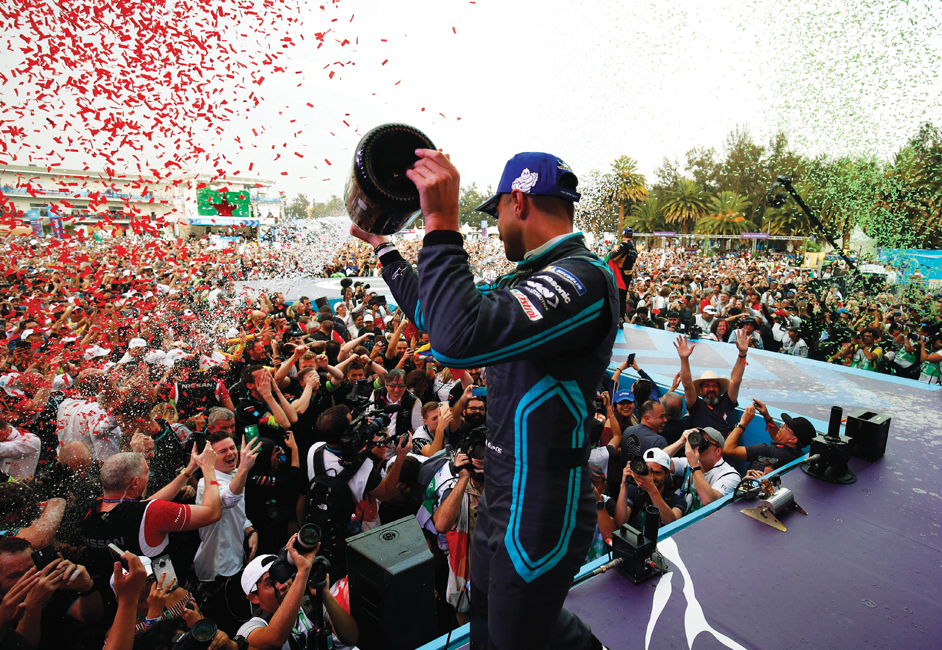 Jaguar Land Rover (JLR) had committed that from 2020 all new model lines would be electrified, with either hybrid or battery technology. Formula E provides a real-world performance test bed for JLR to develop its future EV powertrains, pushing the boundaries of electric technology in an intensely competitive, high-performance environment.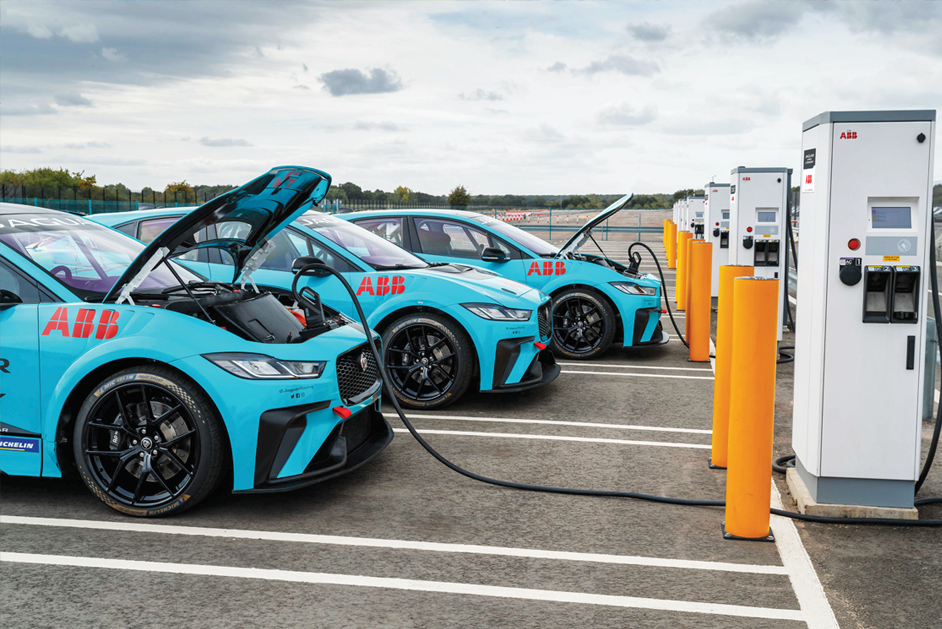 This multi-year partnership with TCS will create a dynamic platform for Jaguar to drive research and innovation in EV technologies. TCS will leverage its leadership in technology transformation and experience working with premier players in the EV value chain to help Jaguar TCS Racing become a catalyst for electrification, pushing towards low-carbon emissions and sustainable mobility. The partnership will see the creative use of data and insights from the racetrack to shape the wider growth, development, and transformation of the entire EV ecosystem.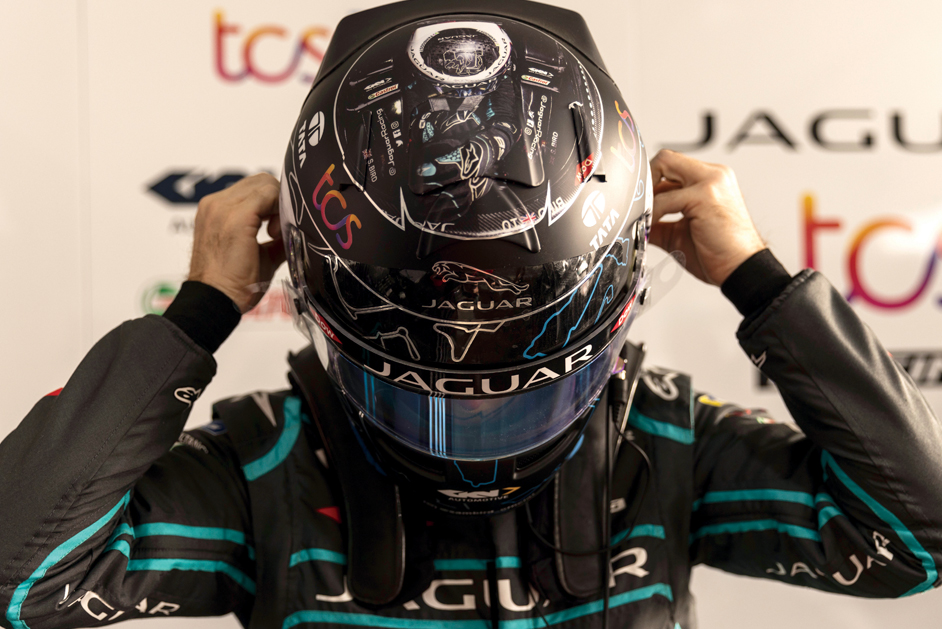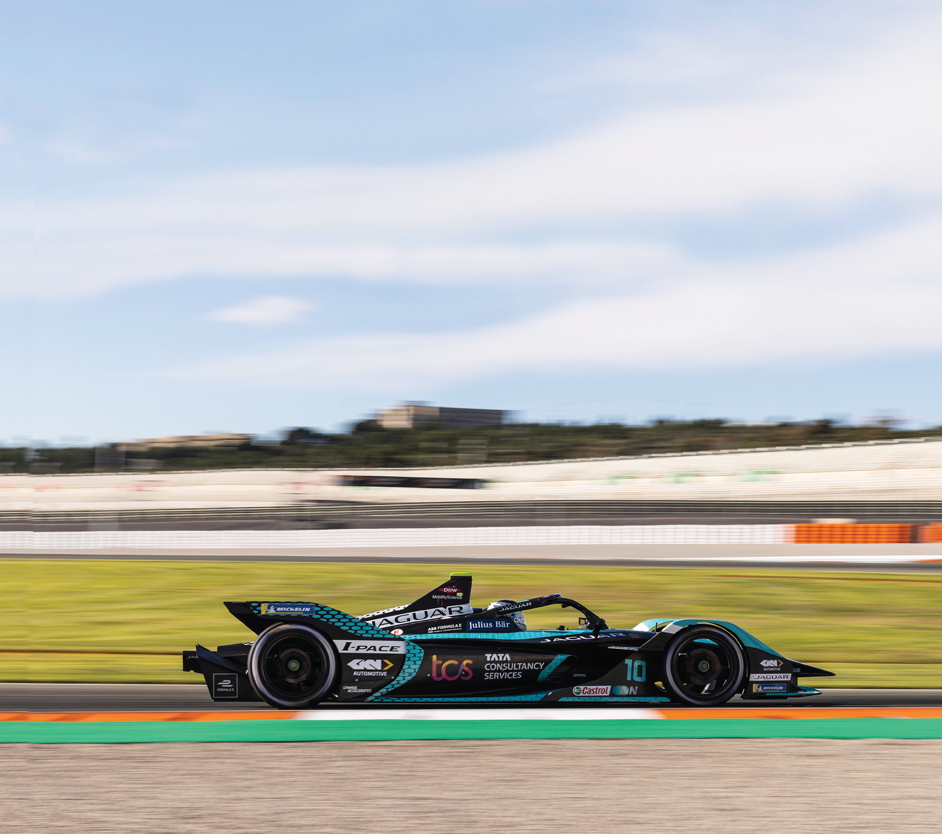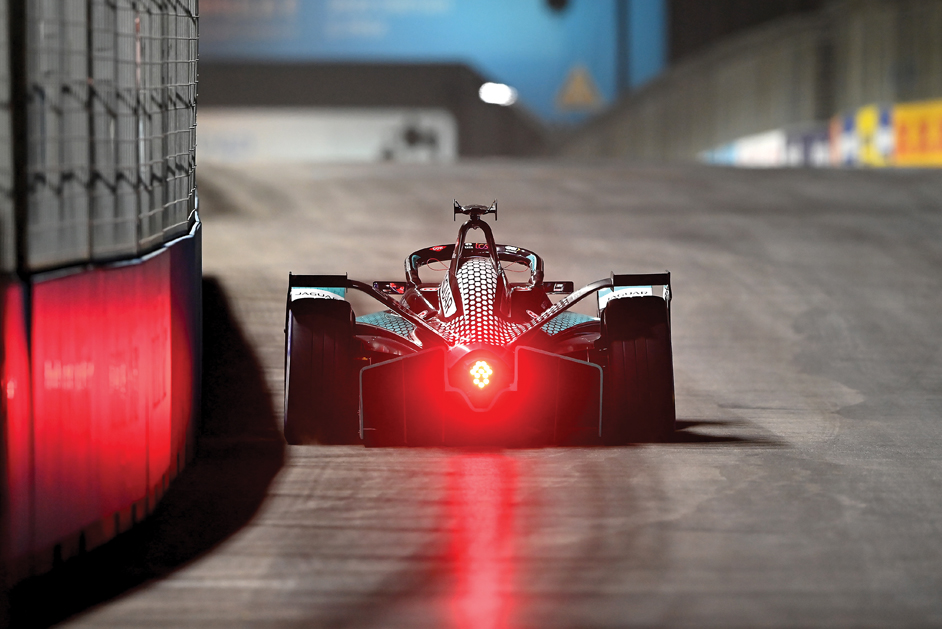 Six seasons since its debut, Formula E remains a key priority for JLR and its Reimagine Strategy, at the heart of which lies sustainability. A future that Jaguar is dedicated to for the changing landscape of mobility and the benefit of society. 
—Monali Sarkar
Photographs and footage courtesy Jaguar TCS Racing