February 2022 | 1,689 words | 7-min read
VUCA, the oft-quoted abbreviation for volatile, uncertain, complex, and ambiguous, is perhaps not sufficient to describe the current state of the world, especially as humanity wrestles with a global pandemic.
As Peter Hinssen, author, and digital thought leader, puts it: "It will be very naïve to believe that we are going back to a world of calmness and stability. We are entering a world of 'never normal'."
In many ways, TCS Research and Innovation (R&I) has been preparing itself for such fragility since its founding more than 40 years ago. When the Tata Research Development and Design Centre (TRDDC) was being set up, the then leadership were unambiguous. They told Dr EC Subbarao, its founding director, "this place is not being created for today. It's being created for the future."
This belief is central to its approach to research and innovation. Mentored by Harvard's Professor Clayton Christensen, TCS R&I has adopted a three-horizon innovation strategy across markets.
"We expect AI will enter the enterprise and industry segments in a big way soon. In the long term, TCS Research & Innovation anticipates a science-led future." - Ananth Krishnan
TCS' Chief Technology Officer (CTO), K Ananth Krishnan further articulates the current vision thus: "In the near term we are focusing on the Adaptive Enterprise. This involves innovations around better coding practices, cloud, data, and cybersecurity. In the midterm, we are preparing for the AI-led enterprise. This is about humans and machines working together; robots, automation, and artificial intelligence (AI). We expect AI will enter the enterprise and industry segments in a big way soon. In the long term, TCS Research & Innovation anticipates a science-led future. New types of computing will enable breakthroughs in science: in materials, health and medicine; in behavioural analysis and more, bringing exciting possibilities for our customers."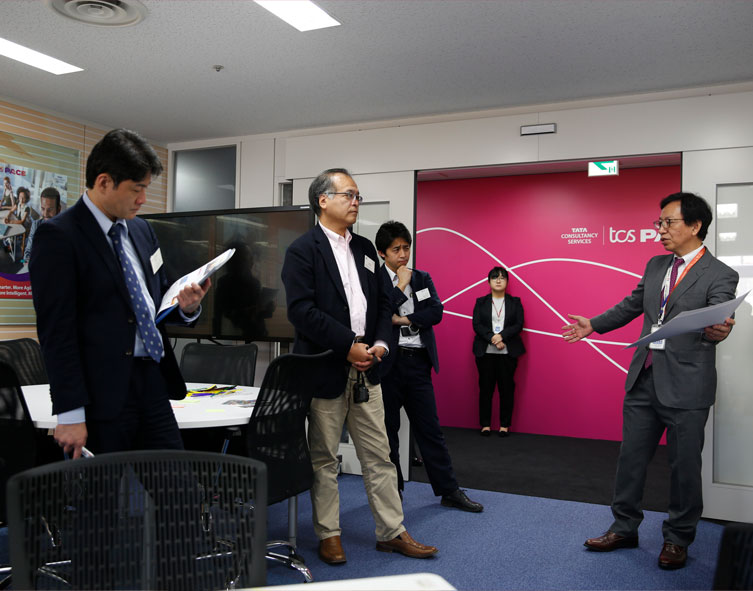 TCS PaceTM
To help businesses make better sense of how technology shapes the world, and to bring innovation and research closer to customers, TCS Pace PortsTM have been set up in key global cities — starting with New York in 2019, followed by Pittsburgh, Toronto, Amsterdam, and Tokyo.
A physical and virtual space, TCS Pace Port offers participants a presentation and engagement facility to help clients visualise the possibilities of digital technology; "Think Space", a custom studio for rapid ideation and contextualisation of new ideas addressing business challenges; TCS' COIN™ Accelerator, a collaborative space where partners can co-create solutions;   an Agile Workspace, and a TCS Innovation Showcase, a fully-equipped agile working environment to run business solution concepts in virtual environments that can emulate real-world conditions.
Says CTO Ananth Krishnan, "The interesting thing here is that we are innovating on the model: from focusing on specific problems, to bringing a whole ecosystem within Pace Ports close to the customer, to positioning an innovation champion to serve as a dedicated consultant, and now to building Agile Innovation Clouds."
ignio™
In 2015, TCS launched ignio, a product that leverages AI, machine learning and advanced software engineering to transform enterprise IT services. Indigenously developed by TCS Research and Innovation, ignio has over 75 patents, and has challenged the traditional approach to enterprise IT.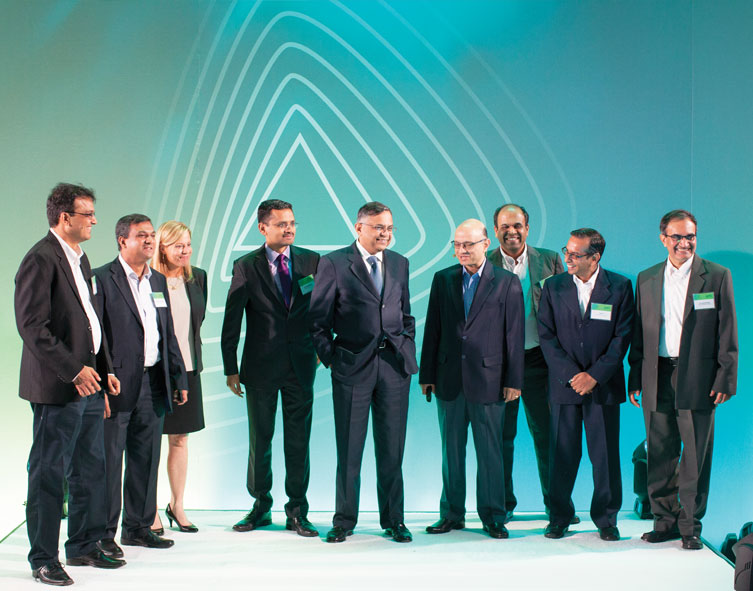 The benefits of ignio to an organisation are: predict, prescribe, and prevent — by which it helps enterprise-level IT operations to be managed autonomously — with little human intervention. Ignio has pioneered the concept of cognitive automation by combining the ability to mimic human thinking and decision making; it is a prime example of how research and innovation at TCS is enabling better business outcomes for its clients.
As K Ananth Krishnan and chief scientist Dr Gautam Shroff state in a paper published on the Association of Computer Machinery (ACM) website: "The role of research for players in the technology services industry, such as TCS, is to act as the bridge between fundamental scientific advances (in computing and beyond) and transformative business ideas and product innovation for large enterprises that form their customer base."
The digital twin of the human skin
Owing to increased awareness, scrutiny and regulations governing animal testing in many countries of the world, as well as ethical concerns, the pharmaceutical and cosmetics industries have faced challenges in reducing time taken to introduce drugs in the market. For patients affected with debilitating diseases, faster experimentation and breakthroughs in drug administrations would be critical. These industries, therefore, have been in search of new modes of testing.
That's where the Digital Twin of the Human Skin comes in. The platform utilises multiscale modelling and visualisation to capture the properties of human skin, thereby creating a digital twin that helps researchers study the transport of constituents of formulations through the skin. This technique is called in-silico — testing on digital or organ-on-chip and can aid the traditional in-vivo/in-vitro tests.
Since it is not physical, it can scale up and down, and help adhere to the strict regulations against animal testing in different countries, besides augmenting current testing processes.
One of the first breakthrough projects to come out of TCS R&I was the DNA test kit for disease detection in the 1980s; the  Digital Twin of the Human Skin promises to deliver better health outcomes — faster, more efficient, and ethical cosmetics and drug testing and administration, and better health.
What the future holds
"Technology forecasting is a bit like space travel. You can peer through as many telescopes as you can and find the real experience 'out there' very different," says Ananth Krishnan. "We have our own 'telescope', which we call the Digital Exponential Table, a bit like the periodic table that tries to look at technology in the context of business and societal trends."
"Technology forecasting is a bit like space travel. You can peer through as many telescopes as you can and find the real experience 'out there' very different." - Ananth Krishnan
As per the TCS Research and Innovation Evangelize team, the following will make a big impact in the next 5 to 10 years:
Material science and manufacturing-related technologies (including additive manufacturing, metamaterials, smart materials, coatings)

Biology and Computational Biology (including synthetic biology, nanoscale robotics/cyborgs, next-gen sequencing, bio-MEMS/biomaterials, biological manufacturing)

Energy and Climate Change (carbon capture, usage and storage, biofuels, bio-energy carbon capture, hydrogen/aluminium/ammonia for power, photovoltaics, batteries)

Mobility, Transportation, SpaceTech (including advanced robotics like space robotics, satellite constellations, space launch systems, swarm robotics, hyperloop, hypersonics)
The technologies that will impact business models and the relationship between industries and consumers include:
Immersive Experiences and Technologies (including Enterprise Metaverse, Consumer Metaverse, AI-driven media production and post-production including synthetic media, Media forensics, Perceptual science/haptics/wearables, Brain machine interfaces)

Decentralisation and governance technologies (distributed ledger technology, digital identity/self-sovereign identity, crypto-assets, smart contracts, AI-driven governance, RegTech, SupTech, decentralised finance, decentralised commerce, computational antitrust)

Sensing and Imaging technologies (multi-spectral, hyper-spectral sensing, photonic sensing, radar/lidar, earth observation/remote sensing, sonar and acoustic sensing, sensing-as-a-service, soft sensors)

Computing and Communications (including 6G, semiconductors/chips, hardware accelerators, cybersecurity tech like zero-knowledge proof, quantum computing)

Creating a knowledge brand for India
A Q&A with K Ananth Krishnan TCS' Executive Vice-President and Chief Technology Officer.
Your thoughts on the 40-year journey of TCS Research and Innovation
TCS Research and Innovation was set up to make a difference to the nation. I would say this vision, which was beyond the organisation it belongs to, has been largely achieved. Beginning as TRDDC, TCS Research and Innovation has contributed to scientific enquiry, emphasised on design before development, nurtured research talent and made an impact on industry and society. It has been a lever in creating a knowledge brand for India.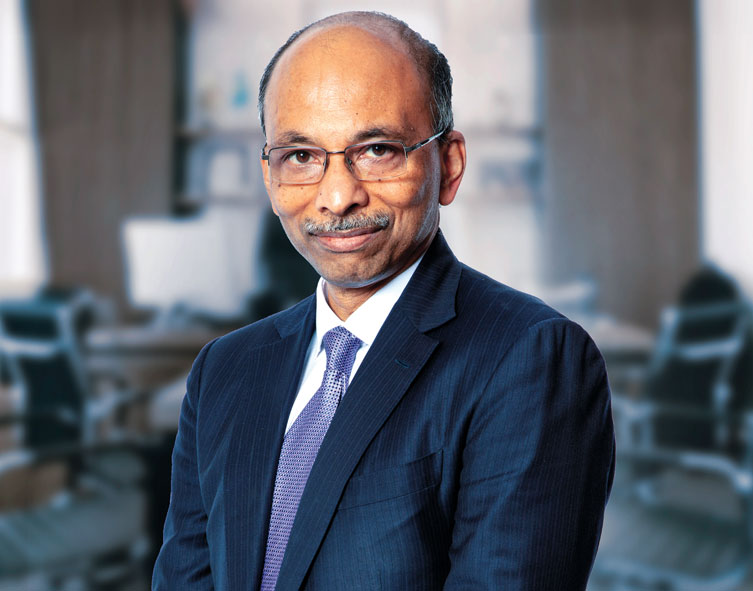 That a business has invested consistently in research and innovation for 40 years says something about its commitment to knowledge advancement and its vision for the future. I have been privileged to be a part of this organisation and this journey.
What would you say have been the key achievements of TCS Research and Innovation?
I see TCS Research and Innovation's achievements on three fronts: Research, Co-Innovation, and Innovation.
TCS Research upholds four values:  a passion for invention and advancement of science; a commitment to our customers and society; a creative ecosystem, and a platform to groom talent. Apart from creating a diverse intellectual property (IP) portfolio, TCS Research has consistently contributed to the growth of computer science and software engineering, especially at their intersection with other sciences such as mathematical, physical, life and behavioural sciences.
TCS Co-Innovation Network with a global footprint connects to innovation hubs, emerging technology companies and venture partners, thereby providing our customers exciting new technologies from anywhere in the world to solve problems and offer better experiences to end customers.
TCS Innovation or TCS PACE is now an organisation-wide initiative and is supported by TCS Research. Mentored by Professor Clayton Christensen, the company has tools and a methodology to do this in a systematic way across markets and time horizons.
Where do you think technology could do more?
Late FC Kohli, who set up TCS Research and Innovation had a broad and inclusive vision for computing technology. Apart from creating jobs and powering industries, he believed that it should address problems such as illiteracy, lack of Indic computing and rural issues. Progress has been slow in these areas. However, I am not sure if this is a case of technology not living up to expectations; perhaps, more a case of not being leveraged to full potential.
What would be your advice to an aspiring technology student?
Students in India, or anywhere, have two factors to consider:
Technology and lifestyle change dramatically, by the decade

The generation that is graduating now has a greater possibility of a 100-year lifespan
These factors will be compelling enough for students to seek formal education multiple times post their graduation. This could happen in every decade of their working lives — 'lifelong learning' literally. It may even lead to career changes and students must be open to this.
As far as attitudes are concerned, I have been a Tata employee through my career and I can say with some pride that the Tata Values have stood me in good stead: Excellence, Integrity, Leading Change, Learning and Sharing, and Respect for the Individual have been the ideals that have inspired me. These are the ideals I advocate for young people, as they begin their careers.
This is the third in a series of stories profiling TCS Innovation and Research. Read part one, part two, and a historical timeline here.
- Haroon Bijli