June 2022 | 987 words | 4-minute read
Croma, from the house of Infiniti Retail Ltd, began its retail journey in 2006 with an unforgettable promise of 'We help you buy'. For buyers, who were used to having appliance dealers foist products with higher margins on them, this was a welcome promise.
Fifteen years later, the consumer electronics retailer has over 235 stores in 60 cities across India. The brand name is synonymous with a wide range of product portfolio and helpful staff.
Avijit Mitra, MD & CEO, Croma, says, "When we started, there was a need for demystifying the purchase of electronic goods, especially in the digital categories such as laptops, smartphones, etc. We invested in live demos with the customer proposition of 'touch, feel and try' and trained our sales staff so that they could explain the products better."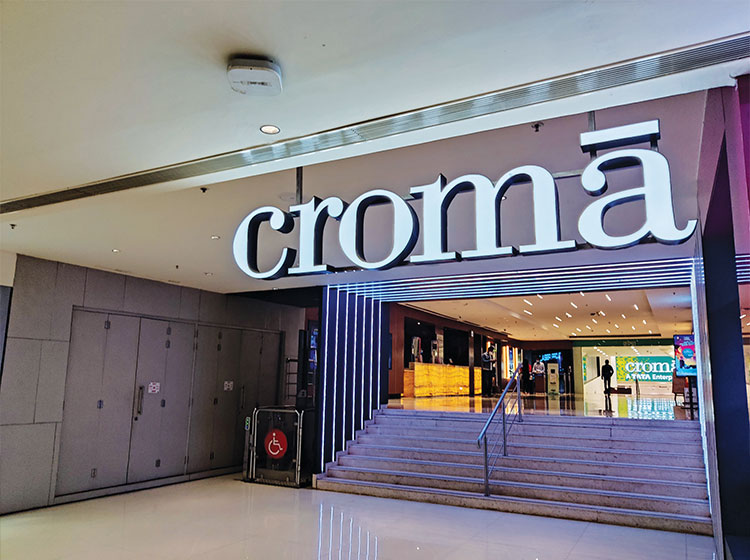 The Croma label
Taking a cue from retailers worldwide, Croma launched its own brand of products. Mr Mitra says, "Having our own brand allows us to take advantage of opening price points and gives us better margins." The Croma brand is available in categories that have stable technologies such as TVs, fridges, microwave ovens and vacuum cleaners. Croma products, offering value for money, have a 20 to 30 percent counter share in the Croma stores.

Going digital
By 2011, customers had access to another means of researching the product they wished to purchase. With the proliferation of the internet and online marketplaces, they were now able to learn about product models and prices from the comfort of their homes before arriving at the store.
Mr Mitra says, "There was a fundamental shift in customer behaviour. It was almost as if they were coming to the store to validate what they had already discovered through online research." With more people gaining access to the internet, there was an urgent need to sharpen and enhance the knowledge of our sales associates.
Croma responded to the change in the market by launching its digital store, www.croma.com. Croma now serves over 19,000 pin codes across India and is the only truly omnichannel consumer electronics retailer in the country.
Growing domain experts
With the customer's evolution, it was time for the staff at the stores to enhance their skills so that they could add value to the customer's buying experience. Croma is on the mission to continually enhance this knowledge base so that it can maintain an edge over its digital and online competitors.
This is no easy task, given that the advances in technology make it a goalpost set up on shifting sands. In such a situation, product knowledge means having to constantly unlearn and relearn. Croma sought to resolve this issue by re-aligning its training team to category merchandisers from its earlier practice of alignment to particular cluster of stores. This had the effect of making the trainers experts in a particular category of merchandise rather than generalists across a wide assortment of categories that were ranged in a store. The result was a sharp increase in its NPS (net promoter score) driven primarily by the customer's perception of the specific aspects of knowledge and helpfulness of staff.
Mr Mitra says, "The realignment has helped trainers to become domain experts. We are now investing in technology to assist the associates in explaining products as it is hard for the staff on the floor to remember all product features by heart." The sales staff will soon have access to a tablet device, with a built-in app called Roma that will enable them to quickly get technical information about any product on sale. The device will enable customers to compare products, offers and financing options with just a few clicks. Once the customer is ready to make the purchase, the staff can assist the customer with the checkout on the spot, without making the customer queue up at the sales counter.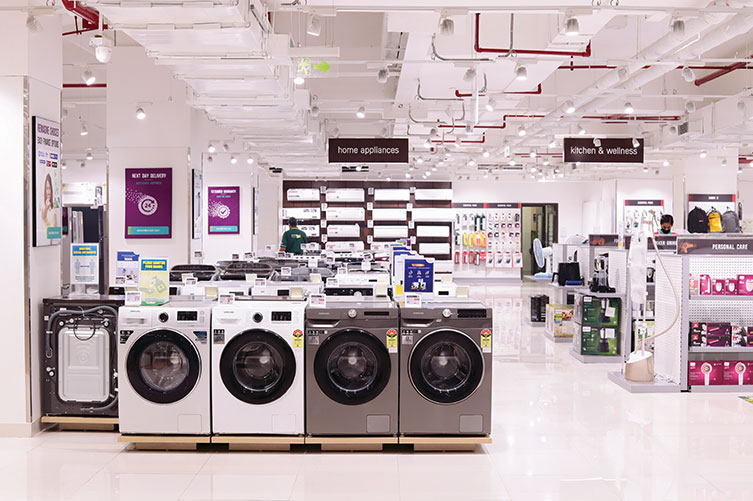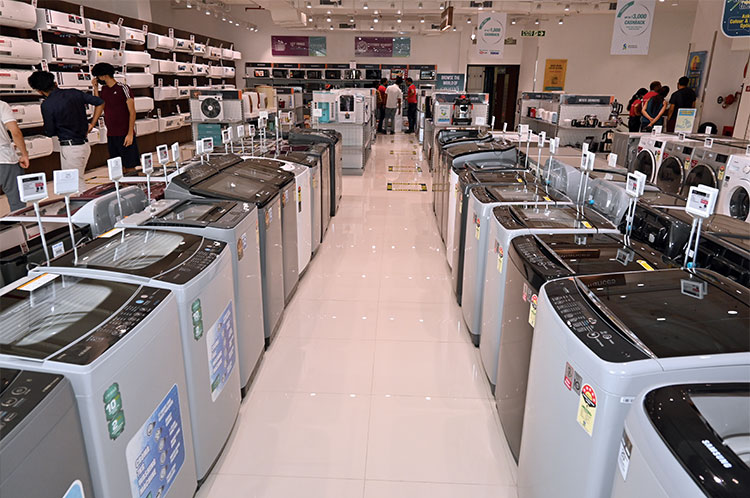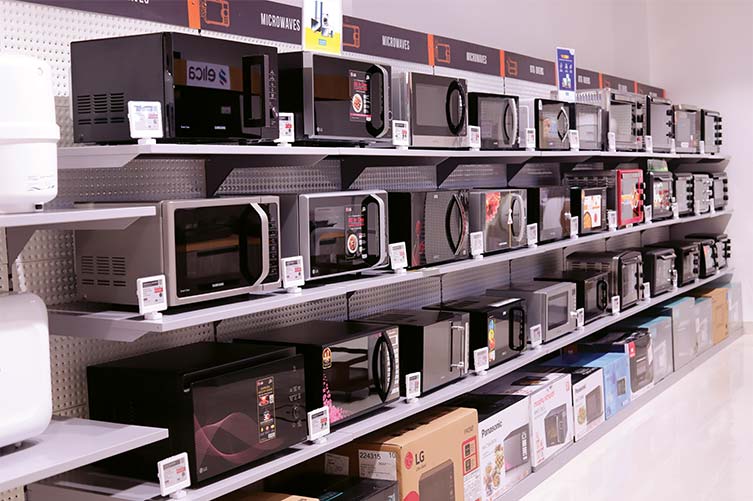 Staying ahead
Modest about the brand's success, Mr Mitra says, "We've been quite fortunate that we are in a rapidly growing industry. Our share of the market is growing. What has worked for us is that we are honest to our brand proposition. We don't push products to improve our margins. We give the customer the best option, even if it means down-selling, where required."
The second asset in Croma's arsenal is its after-sales service. In an industry in which the retailer only sells, leaving the customer to follow up with the brand for any repairs or maintenance, Croma promises lifetime assurance which means that Croma will facilitate the repair and after-sales service requirements of the customer by coordinating with the brands. The next phase of this offering is Croma's imminent launch of a portfolio of value-added services as an authorised service station for several brands.
Sustainable consumption
Sustainable consumption is at the heart of Croma's purpose statement, driven by the promotion of energy efficient gadgets, lifetime assurance on gadgets and a system that enables collection and safe disposal of e-waste for its customers. Partnering with JustDispose, a recycling company, Croma initiated a programme, inviting customers to drop in their e-waste, incentivising them with a token of appreciation and the planting of a tree in their name. So far, Croma has planted 1,32,234 trees across Rajasthan, Gujarat and Karnataka.
The programme is now being enlarged with packaging materials like thermocol, etc being included in its ambit. Croma is working on a programme to award loyalty points to customers for adopting green practices in their use of electronic devices.
The company hopes to have a presence in 150 cities in the next two years. Its digital presence will take Croma to rural markets, across categories and regions. Mr Mitra says, "Scale is important for a meaningful impact. I'm a little disappointed that we haven't grown faster. I wish we had invested earlier, but we are making the right decisions now. We also have to be ahead of the digital curve because the world has moved irreversibly in that direction."
—Cynthia Rodrigues