April 2021 | 695 words | 3-minute read
When Prime Minister Narendra Modi announced a 21-day lockdown on January 24, 2020, to break the chain of Covid-19 infection that had hit the shores of India, the world as we knew it changed overnight and forever.
With stores, malls and restaurants shut down, schools and colleges closed, restrictions imposed on entry and exit at residential and commercial establishments, and work-from-home (WFH) becoming the new norm, the initial days of the lockdown witnessed a major shift in purchasing trends from brick-and-mortar to online shopping, especially for electronics and appliances.
"Just before the lockdown, Infiniti Retail's Croma website saw a surge in traffic and an increase in orders for laptops and smartphones. This was largely because people were gearing themselves for the WFH stint as well as for online education. People were also spending more time at home and wanted to become self-reliant, which led to an increase in demand for products such as vacuum cleaners, food processors and dishwashers," says Ritesh Ghosal, chief marketing officer, Infiniti Retail, Croma.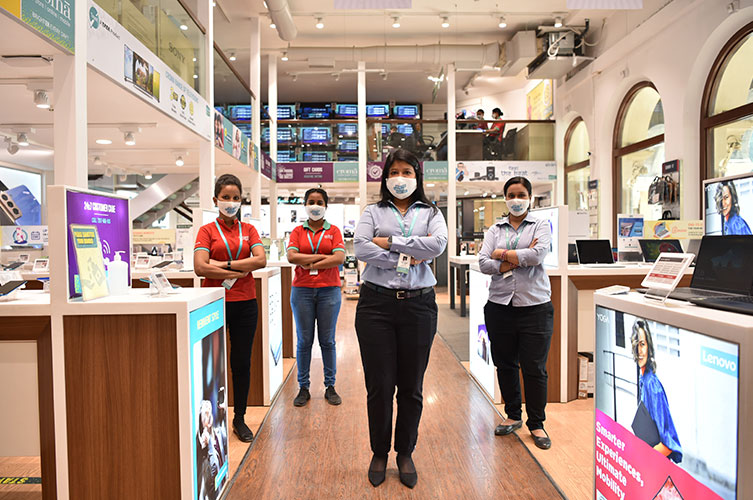 Omnichannel model
Croma adopted an omnichannel business model, providing customers a multichannel approach whether they shopped online or in-store. Customers keen to view-and-feel products at a Croma store before making the purchase decision were welcome but with precautions. "We are following all the recommended safety measures, beginning with a thermal temperature check and hand sanitising before entry into our outlets, along with a limit on the inflow of shoppers. Inside the store, it is mandatory for all staff and customers to wear masks, sanitise their hands before touching any gadget and maintain social distancing," adds Mr Ghosal.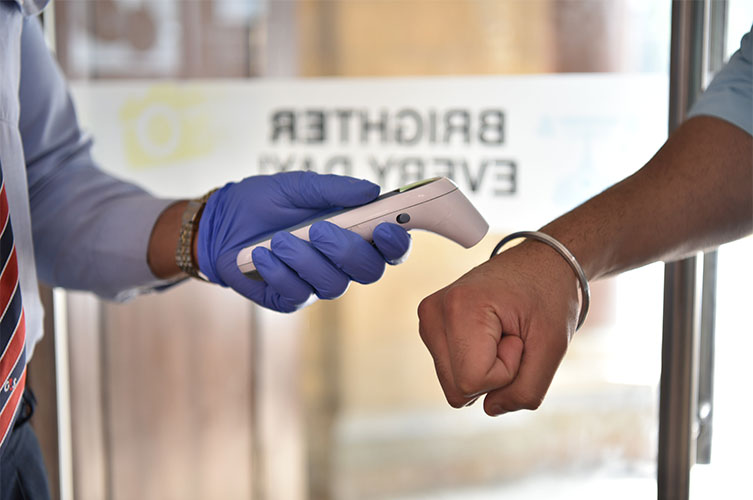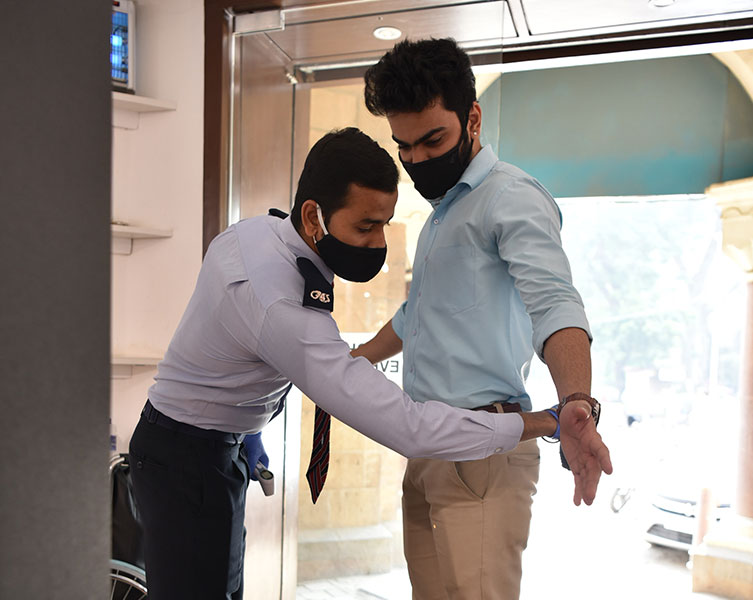 Croma's omnichannel approach provides customers with an integrated shopping experience. Apart from online order deliveries within three hours and placing the order online and picking it up from the store, customers visiting stores can now browse the entire inventory, using the interactive Endless Aisle kiosk to purchase products not in the store and exit from anywhere using mobile checkout. Using Endless Aisle, shoppers can view Croma's national inventory as well as the nearest physical store's inventory to make a purchase.
Customers can also visit www.croma.com, click on a product, enter their pin code and view a list of nearby stores where the product is available.
Aligning the supply chain
While the lockdown saw a surge in online sales for products such as laptops, smartphones and printers — indispensable gadgets for WFH and online learning; household appliances like dishwashers, vacuum cleaners, food processors and coffee machines; gaming gadgets and personal hygiene products have witnessed a situation-driven demand since the lockdown eased.
"Earlier there were hardly any takers for smart LED panels. With entertainment consumption moving largely to OTT (over-the-top) content, most consumers prefer smart TVs today. Similarly, orders for dishwashers have risen. As companies manufacturing these appliances did not anticipate this kind of demand, goods were in short supply," says Mr Ghosal.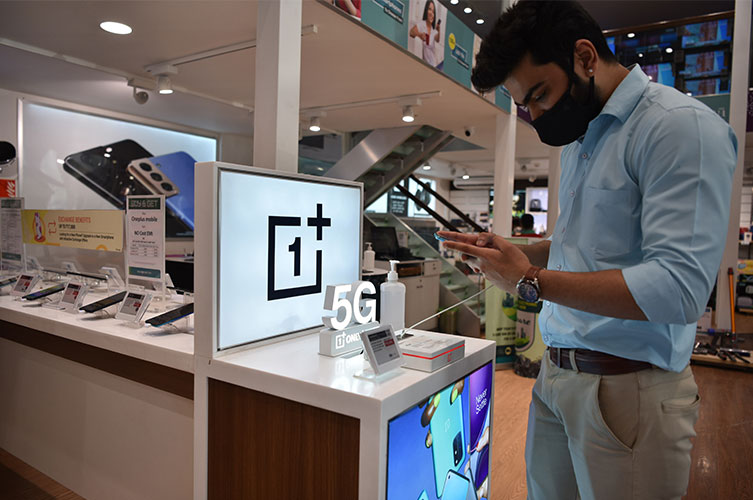 Croma is aligning the supply chain to meet the heightened demand for products that make the home more comfortable — from convenience gadgets like dishwashers and robotic vacuum cleaners to entertainment gadgets like TVs, gaming consoles and music systems — as well as office products like laptops and printers.

General trends
Sales in tier-2/tier-3 cities grew faster in the lockdown as compared to the metros. "Even as metros have started recovering from the lockdown, small towns continue to grow faster, and customers everywhere desire higher reliability in performance and data security, resulting in preference for better specifications for their desired product and reputed brands," notes Mr Ghosal.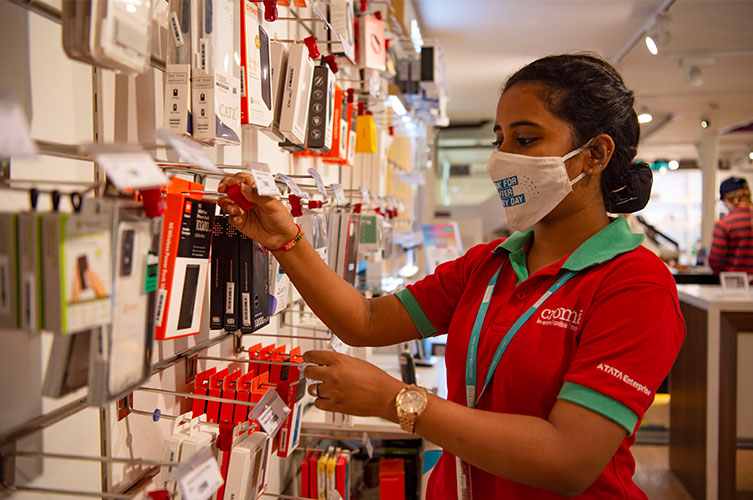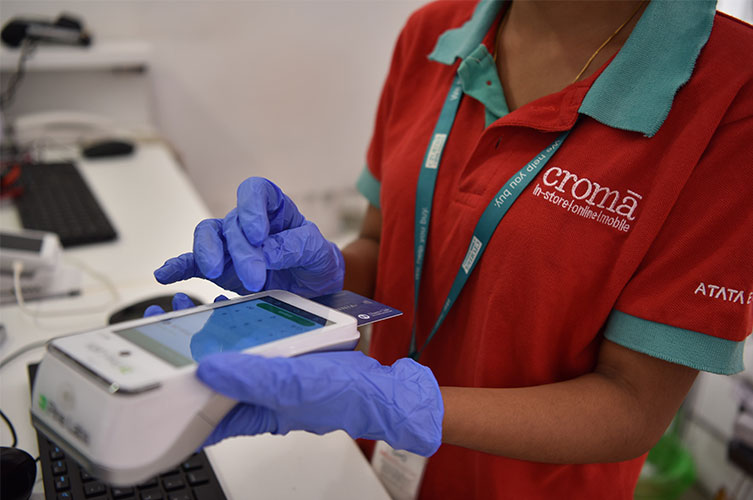 Another noticeable trend is that impulsive shopping is low, as only serious shoppers are stepping out to visit stores. Another shift is that footfall is spread out more evenly throughout the day. Earlier, early mornings and afternoons saw lean shopper inflows at Croma stores.
Making purchases using the credit card is preferred over EMIs because it minimises the time spent in the store. With social distancing norms in place, even retailers prefer the practice, as it enables them to finish transactions faster and bring in new customers.
In 2021, Croma is keen on expanding its physical chain of stores, enhancing the integrated customer experience on their e-commerce website and building a robust loyalty programme.
—Esther Cabral
Photographs by Tejal Pandey