June 2023 | 1467 words | 6-minute read
Passionate about retailing, Avijit Mitra joined Croma in 2006 as Chief Financial Officer, and in his 16-year tenure has worked on sharpening his knowledge of the electronic retail business.
As Croma looks set to cross US$2 billion GMV (gross merchandise value) this financial year, Avijit Mitra talks about the company's transformation and what makes Croma an omnichannel electronics player to be reckoned with.  
Excerpts from an interview:
From being a large format specialist retail store, Croma has evolved into an omnichannel electronics player. Can you share the thought behind this transformation?
When we launched Croma.com in 2012 we were clear that omnichannel was the way to go. It was always offline and online. Our customers had gone digital, and we needed to interact with them where, when and however they were comfortable.
We started by focusing on carving out our own space online to offer customers a digital window shopping experience. Thereafter, we got working to create a sustainable digital business model that can be scaled to successfully compete in the market. Over the last two years, we have accelerated our journey to create an immersive omnichannel retail experience that feeds off the respective strengths of our offline stores, Croma.com and the Tata Neu app.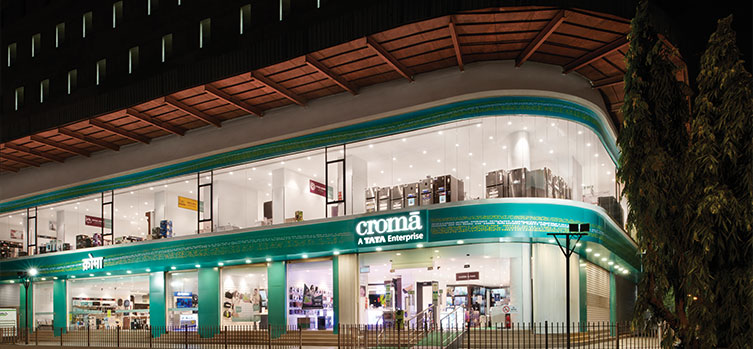 How has the omnichannel journey helped Croma?
In the digital space, it is easy to get swayed and invest in experiences that have little customer or business impact. We've been really careful to ensure that we invest in experiences that leverage the unique strengths of our physical stores and web stores to help customers buy better.
For example, our express delivery of select items leverages our store inventory and delivers products within hours of order placement on Croma.com or Tata Neu. This is powerful for customers who need an urgent accessory or gift without visiting a store. We consider this a huge competitive advantage against pure play online and offline players.
"Over the last two years, we have accelerated our journey to create an immersive omnichannel retail experience that feeds off the respective strengths of our offline stores, Croma.com and the Tata Neu app."
Similarly, our Store at Home or Shop with Video offering that started during the lockdown offers our customers the best of both worlds. A customer can sit at home and purchase from a digital platform, but with the advantages of a live demo on video. The video demos are almost always rated a 9 or 10 on 10! And conversions on the web store or physical store over the next two weekends of the call are nearly 70%! Again, a perfect omnichannel use case for customers.
These offerings come from our core belief that omnichannel availability and engagement will be fundamental to profitability, once the big investments are done. 
In an era of extreme competition, what steps is Croma taking to deliver exceptional customer care?
Customer experience is at the heart of our competitive strategy. We are the only retailers that provide a free service where we deal with the brand's service station on the customer's behalf.
We have been rewarded with a good customer net promoter score (determining customer loyalty), which has increased from around 35 to 65 in the last couple of years. The big initiatives that will take us to the next level of customer delight will be enabling digital self-service and efficiently taking advantage of artificial intelligence and machine learning to help customers.
In the last year, Croma has seen huge growth. Can you share some high-level figures from this duration and help us contextualise this bull run?
In FY22, we crossed a milestone US$1 billion in GMV, which took 16 years to reach. In this financial year we will cross US$2 billion! There are three factors that have largely contributed to this. The first is same store growth, which is the real metric that retailers pursue passionately. For Croma, that number in FY23 is over 40% (22%+, if adjusting for the first quarter of Covid-19 lockdown in a few cities last year). Normally, for most retailers, including Croma in the past, this number is in single digits. So, even 22% is a very encouraging sign.
Secondly, a large part of the growth has been driven by rapid expansion, and the new stores have taken off as per our plan. We launched more stores in the last three years than we have over the first 16 years since inception.
The third is our digital channel, which has jumped from less than Rs 100 crore GMV in FY21 to Rs 3,000+ crore GMV in FY24.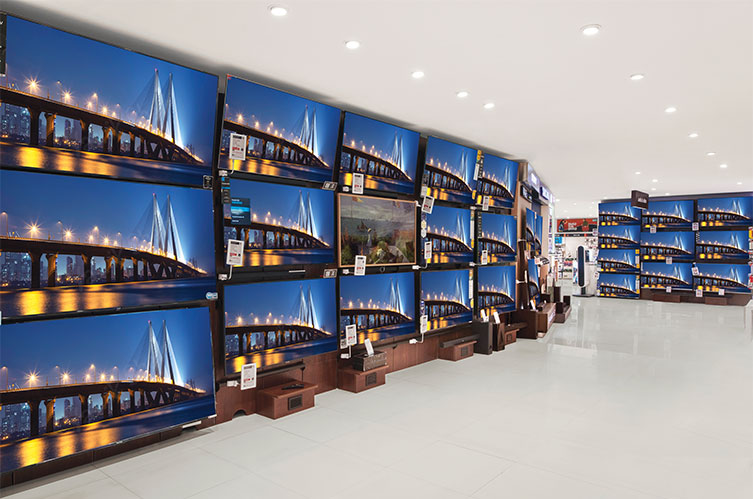 How has Tata Neu contributed to Croma's growth?
As an omnichannel player, an app is fundamental to our business. Early on we realised that an app  only offering electronics would not allow us to take full advantage of the customer journey. But by making Tata Neu our app, we can continuously engage with customers because they are also coming there for frequently purchased items like groceries. The app enables a loyalty program, which our competitors do not have. It allows our customers to immediately enjoy the NeuCoins they earn from us. Then there is the Tata Neu credit card that offers a different level of loyalty. All of these really give us a huge competitive advantage that no one can replicate easily.
What are the targets you have set for yourself this year?
In FY24, we want to grow very strongly and will target US$3billion+ GMV. Our five-year plan, from FY20 to FY25, considered a compound annual growth rate at around 30% and we are on track to achieve this and generate healthy return on capital employed again. 
What will be your focus areas for strengthening the brand in the next three to five years?
We are building the brand on the core proposition that we are the experts in the category and want to bring that expertise into the digital world. We are associating with and creating spaces for communities like creators, music lovers, gamers and photographers who are young, vibrant, love gadgets and aspire for a better life. We will help our customers use gadgets for a better life, even as we continue to live our core value of 'We help you buy'.
Even as Croma invests heavily in digital, you are increasing your on-ground presence. You have 300+ stores across 90 cities. Why are stores important?
Our stores are our biggest advantage. They provide accessibility, assurance, personalised services, and allow live demonstration of products.
Also, having physical stores in very prominent locations in a city has a huge effect on the digital channel. Just as the digital channel can be the starting point for a store visit, our offline stores become an advertisement for Croma.com and Tata Neu.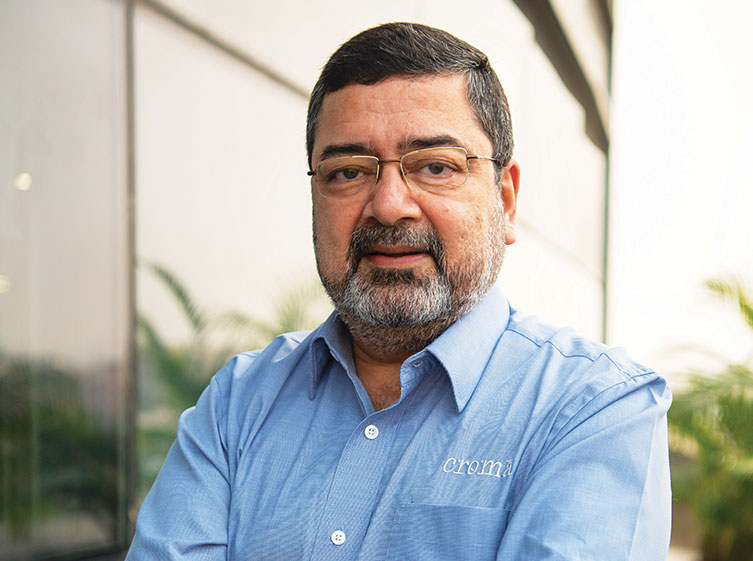 Growing while being sustainable is a major challenge for a business, especially electronics retail. How are you addressing this?
Responsible consumption is at the core of our mission statement. We are working on three key areas now — recycling of e-waste, energy conservation and utilisation of sustainable materials. We started our e-waste programme in FY14-15 and want to scale it up so that it becomes core to our business. We use recycled materials wherever possible, like for our carry bags, and are soon going to launch sustainable materials for our digital channel deliveries as well. Our stores are fitted with LED lighting and our warehouses are getting converted to solar power. We are well on our way to converting our delivery fleet to electric vehicles with Tata Motors.
Going forward, one of the objectives of our recent launch of Croma ZipCare (after sales service) is based on our belief that we can extend the life span of gadgets by helping customers maintain and repair them. We are also looking into refurbished gadgets as an opportunity to ensure we play a part in extending their life span. All these sustainability initiatives will support project Aalingana goals.
Croma's private label brand has seen rapid growth. How do you plan to build it?
Private label acceptance in our stores and digital channels is very strong and the growth will be more than 100% this year. Croma products are in the top three brands in all categories in our stores and they even command No. 1 position in many categories such as air conditioners, televisions and kitchen appliances. Croma brand's customer satisfaction scores for after sales services are higher than other brands that we sell. We will constantly expand our range, but this will depend on the technology being well tested and not prone to quick changes. 
—Sarika Kapoor Chokshi