Tata Strategic Management Group (TSMG) is the strategy centre of excellence for the Tata group. TSMG works closely with the Chairman's Office and the leadership of Tata group companies to develop and support implementation of the group's business strategy. TSMG also helps Tata companies in developing and incubating new business ideas.
In addition to the above, TSMG also drives thought leadership across the group through innovative knowledge platforms and helps define opportunities for strategic collaboration between the Tata group and external entities. TSMG is also a source of lateral managerial talent for the rest of the group.
Defining elements of TSMG's culture

TSMG prides itself on a high-performance and meritocratic culture built on collaboration and action-orientation. The defining elements of TSMG's culture are summarised below:
Excellence: Highest levels of professionalism; striving for impact 
Inspirational Change: Seeking innovative answers; influencing change; building leaders 
Knowledge: Intellectual curiosity; quest for self-development
Entrepreneurship: Taking initiative; action-orientation
Deliberate openness: Thoughtfulness; open communication
Respect: Fairness; diversity of thought and opinion
Fun: Collaborating; Fun place to work
The TSMG Organisation
TSMG is organized into practice areas aligned to the Tata group's verticals. TSMG follows a flat structure, similar to strategy consulting organizations: 
Practice Heads | Principals: Practice Heads & Principals are responsible for leading & developing their respective practices, driving thought leadership and managing senior stakeholder relationships.
Engagement Managers | Project Leaders: Engagement Managers and Project Leaders manage strategic projects to deliver business results by leading consultant teams and managing key stakeholders.
Consultants | Associate Consultants: Consultants and Associate Consultants are fungible across practices, and deliver project workstreams in a time-bound manner through problem-solving, project execution & stakeholder management.
Senior Analysts | Analysts: Senior Analysts and Analysts provide analytics and research support to project teams through collection and synthesis of data across sectors and projects.
The TSMG Advantage
Accelerated career advancement: TSMG provides consultants with opportunities to shoulder high levels of responsibility and rapidly develop leadership experience at every stage of their career.
Leadership roles within Tata group: The TSMG platform provides opportunities for enterprising consultants to move into managerial and leadership roles within the Group. Many of our distinguished alumni have moved on to key strategy & leadership positions within the Tata group.
Mentoring program for professional development: TSMG's emphasis on the personal development of its employees, facilitated through its mentorship program and transparent and structured appraisal process, enables employees to chart their career part and become more efficient consultants and leaders.
Learning & development programs: TSMG organizes annual training programs, conducted by global leadership development professionals & professors of leading global business schools, basis individually identified learning & development goals for all its employees. In addition to this, employees are also encouraged to participate in industry & academic conferences to help stay abreast of the latest developments.
Connect With Us
To know more about us and what we do, we invite you to connect with us on LinkedIn 
Our Address
Tata Strategic Management Group
Fort House, Upper Ground Floor,
221 Dr. D N Road, Fort, Mumbai 400 001, India
Leadership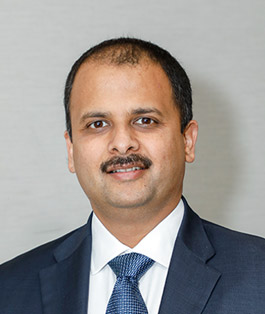 Mangesh Sathe, CEO
Mangesh Sathe is the Chief Executive Officer of Tata Strategic Management Group and supports Chairman's Office and Group companies in strategy and transformation initiatives. Mangesh has extensive experience across sectors such as Automotive and Industrial, Consumer, and Technology. He has deep interest in corporate strategy, technology led platforms, product development and operations transformation.