March 2022 | 623 words | 2-minute read
The Tata group has a legacy of supporting and promoting cricket since the time of the founder, Jamsetji Tata.
That legacy was carried on when the Tata Sports Club (TSC) was set up in 1937. The club, with JRD Tata as president for more than 40 years, distinguished itself in cricket from inception. TSC always had the support of group companies and players from all the companies were represented through it. Many Tata cricketers have represented the country at the international level, and many among them have had impressive careers in the Indian cricket team.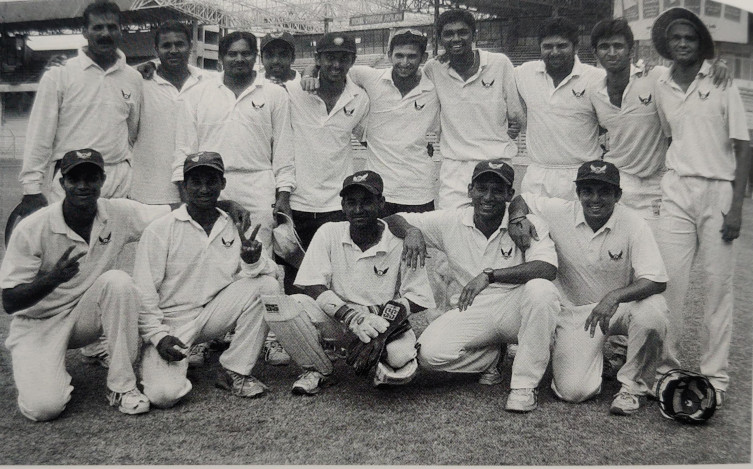 Beginning in the early 1960s with Nari Contractor (Tata Motors), through the 80s and 90s with Ravi Shastri (Tata Steel) and Dilip Vengsarkar (Tata Power), and till recently with Sourav Ganguly (Tata Steel) and MS Dhoni (Indian Airlines), the team has been captained by some noteworthy Tata people. 

Indian players like Farokh Engineer (Tata Motors), Mohinder Amarnath (Air India), J Srinath (Indian Airlines), Sanjay Manjrekar (Air India), Kiran More (TSC), Rusi Surti (IHCL), Sandeep Patil (Tata Oil Mills), VVS Laxman (Indian Airlines), Yuvraj Singh (Indian Airlines), Harbhajan Singh (Indian Airlines), Suresh Raina (Air India), Robin Uthappa (Air India), Mohammed Kaif (Indian Airlines), Nikhil Chopra (Indian Airlines), Irfan Pathan (Air India), RP Singh (Air India), Dinesh Mongia (Indian Airlines) Ajit Agarkar (Tata Steel), Rohan Gavaskar, Ramesh Powar and more recently Shardul Thakur (Tata Power) Jayant Yadav (Air India) and Jhulan Goswami (Air India) have also had the Tata support.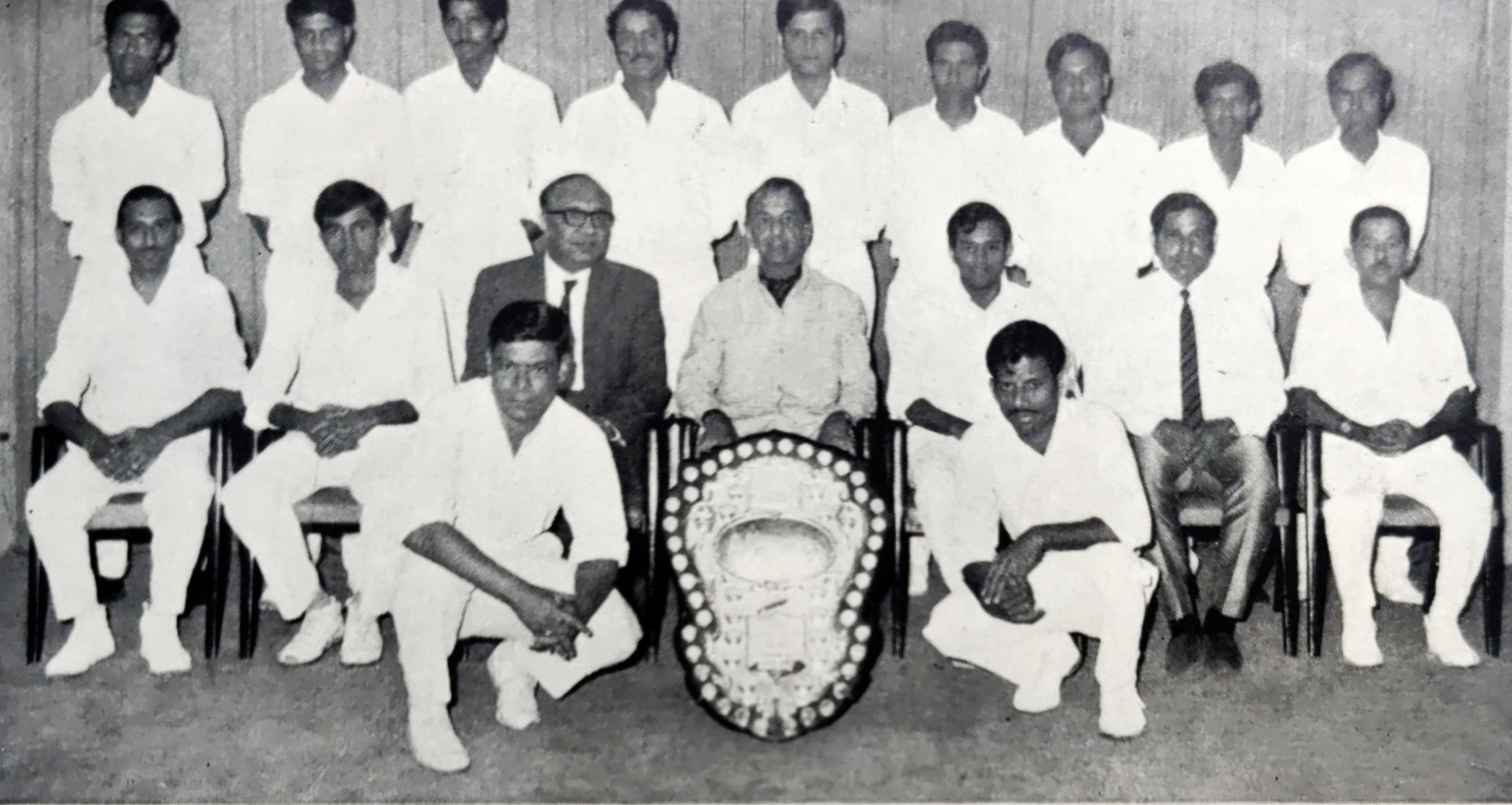 In a column for The Quint, Patil had written, "In the 1960s and 70s, every budding cricketer was obsessed with going to England and playing cricket there. I was no exception. From my school days, my parents always tried to convince me that if one had to play cricket, it had to be in England. It was my dream to play test cricket in the Mecca of Cricket, Lord's. Luck started to go my way in 1979 when my employers, Tata Oil Mills, sponsored my ticket to England, with the condition that I play cricket there."
As Shastri had said in the book To Strive and To Soar, "The Tatas were great people to work with and play with. We were a formidable team. We played with just about everyone and beat them too."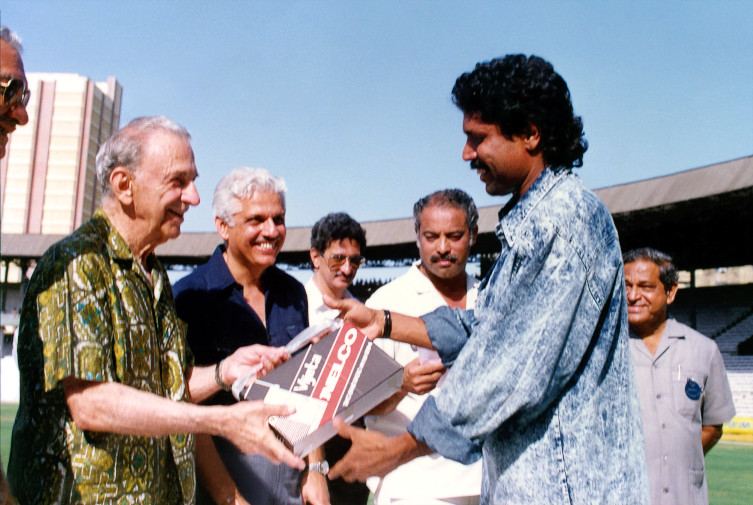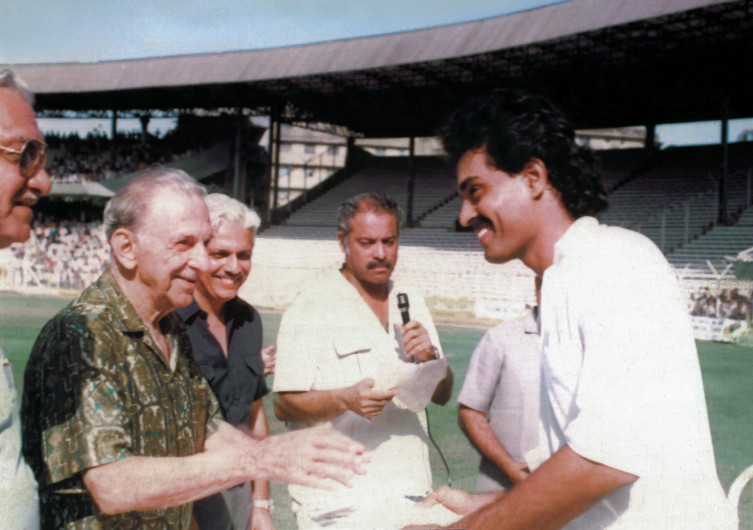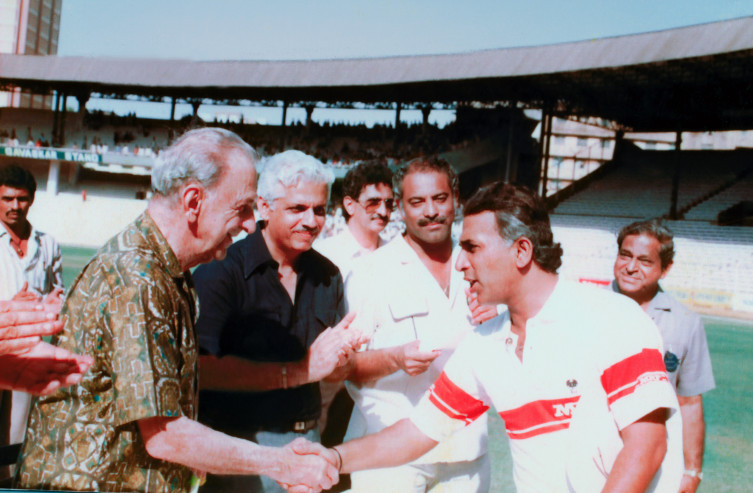 The TSC team won several prestigious tournaments and contributed immensely to the vibrancy of domestic cricket. The Tata group has supported many Ranji and Duleep trophy players over the years, starting as early as the 1950s. Between the 70s and early 90s, seven Ranji Trophy team captains for the Bombay team hailed from the Tata group. They included Milind Rege, Sudhir Naik, Shastri, Vengsarkar, Raju Kulkarni, Lalchand Rajput, and Shishir Hattangadi.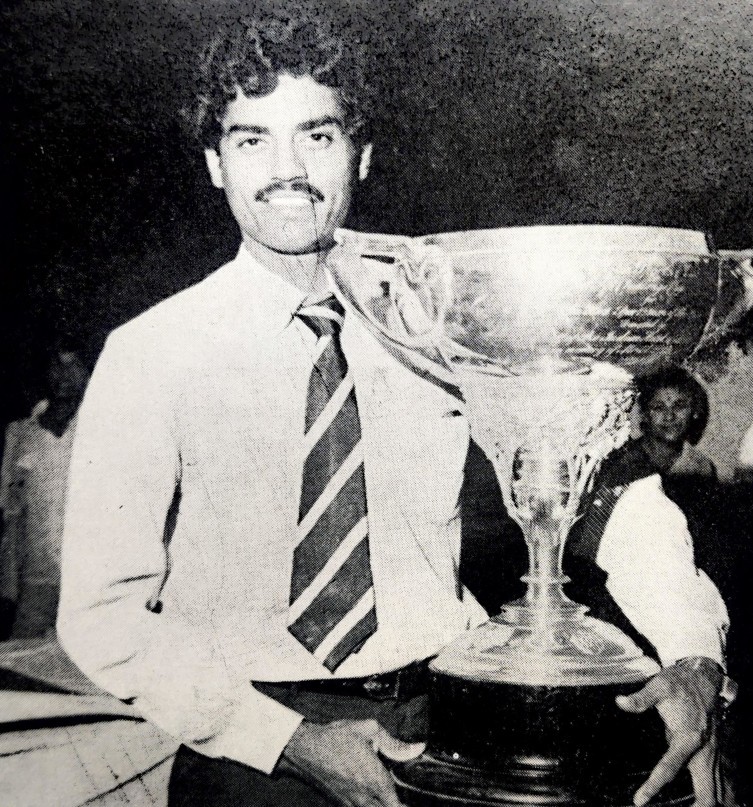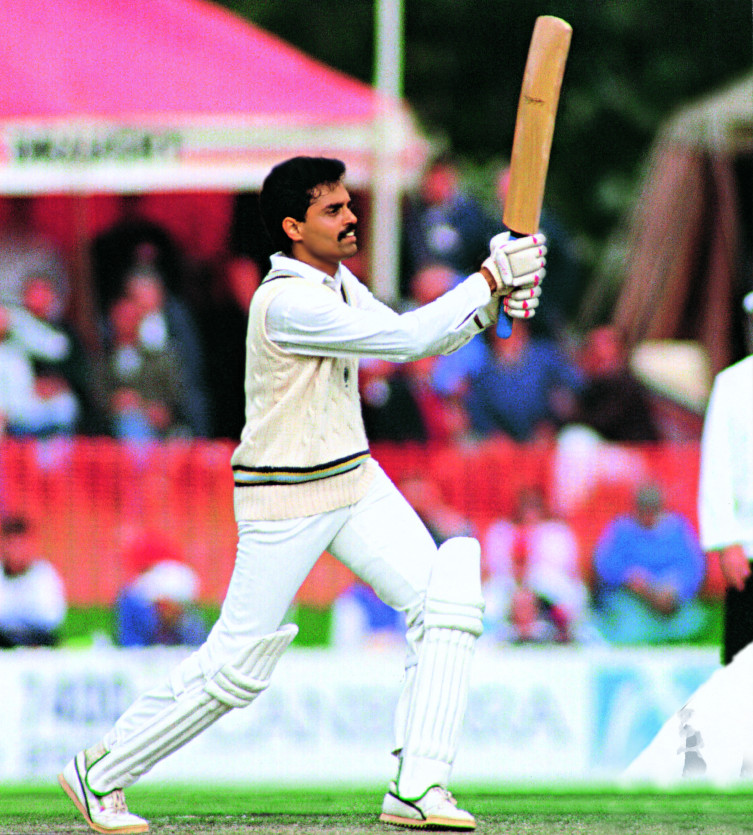 Rege, who was recruited by TSC when he was just 18, recalls the first call inviting him to meet JRD Tata. Discussing his daily schedule, which comprised college in the morning and nets in the afternoon, he was overwhelmed when JRD Tata suggested that he could join Tata Steel even though it meant arriving at office at 2.30 pm after college and leaving for daily nets at 3.30 pm at CCI. This continued for three years. "Essentially, the Tatas were promoting sports and that received priority over every other consideration," he was quoted as saying in To Strive and To Soar. Rege, in fact, also captained the TSC cricket team.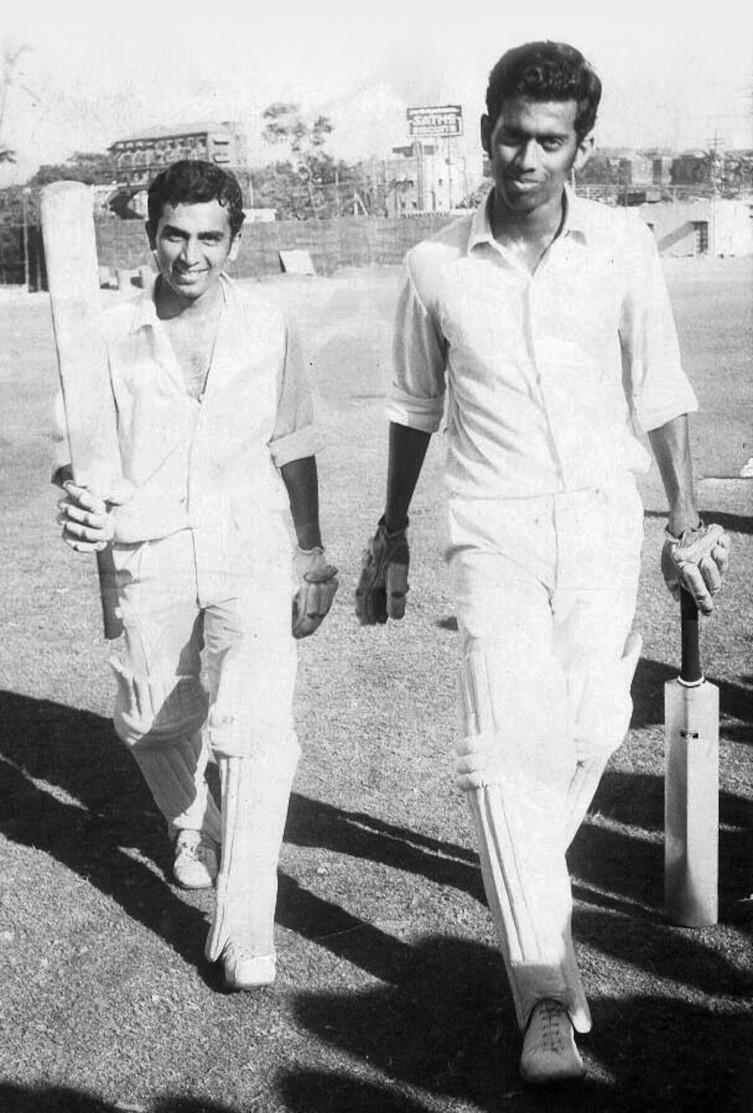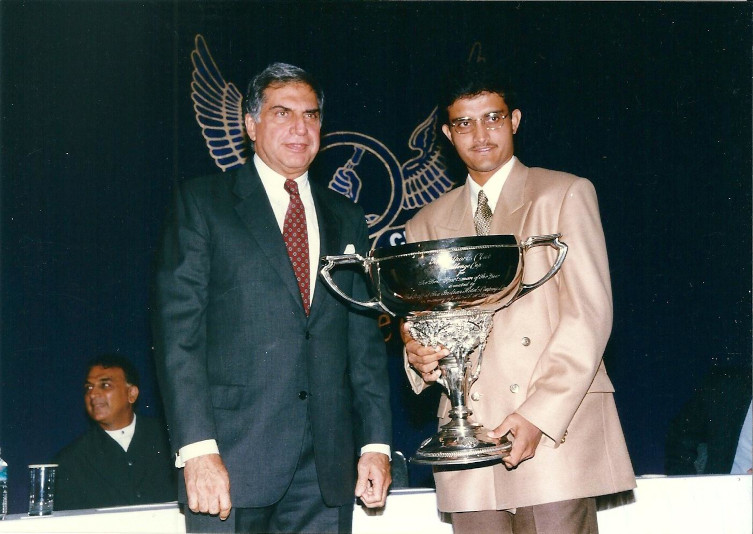 The Tata commitment to cricket continued to manifest itself in several ways down the years. In 1970, a team comprising young cricketers from the CCI was sent to Australia for six to eight weeks to gain experience under different playing conditions. International clubs were often invited to play in India by the TSC. And in 1987, the Star Cricket Club, which specialised in training young cricketers, were frequently assisted by the Tata group, enabling them to send some of their talented players to England.

—Monali Sarkar
Photos courtesy Tata Central Archives