March 2022 | 316 words | 2-minute read
The Tata Group's association with cricket has been a long and fruitful one dating back to our Founder Jamsetji Tata. It was his belief in sports as a force for good that seeded the Tata culture of supporting different games and the athletes who excelled in them.
He was known to engage with cricket internationally and at the domestic level. He had hosted the first English cricket team to arrive in India at his residence, Esplanade House in Mumbai. He supported local cricket clubs like the Kathiawar Cricket Club and helped build infrastructure for the sport in the 1880s. Jamsetji played a key role in the establishment of the Parsi Gymkhana in Mumbai.
Such was his interest in cricket that when he met US President Theodore Roosevelt, the latter, also an avid fan who followed the Bombay cricket team, began a hearty conversation about the sport.
Jamsetji's passion for cricket passed on to his son Sir Dorabji Tata.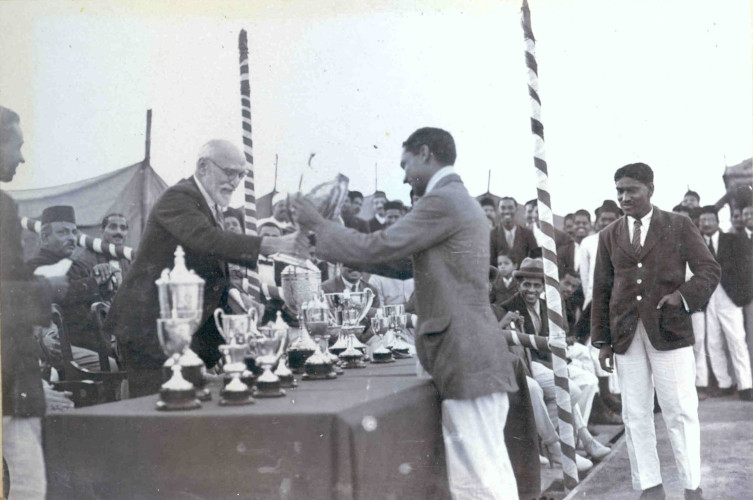 From father to son
As a student at Cambridge, Dorabji devoted a portion of his time to various forms of sport and distinguished himself at cricket. It was a sport he stayed with for years to come.
He went on to captain the cricket 11 at Parsee Gymkhana. He also became a patron of the Indian Gymkhana in England. Established in 1916, it was the country's first multi-ethnic cricket club. His wife, Lady Meherbai Tata, became the first female member of the club in 1923, a full 75 years before women were accepted by the revered Marylebone Cricket Club (MCC, owners Lords, the home of cricket).
Dorabji was also a member of MCC. "I have always taken greater pride in being called a sportsman than in anything else," he said at a meeting held at the Parsi Gymkhana in Bombay in 1919. "I would much rather be the president of the MCC than be the viceroy of India."
—Monali Sarkar
Photos courtesy Tata Central Archives