July 2020 | 4341 words | 16-minute read
The unprecedented circumstances caused by the *Covid-19 pandemic have severely paralysed the whole world.
The prevailing uncertainty and socio-economic fallout has affected people's livelihoods, dislocated supply chains, and placed an intolerable burden on the healthcare system. In such troubled times, support from the civil society, non-governmental organisations and corporate philanthropy is muchneeded to augment the government's efforts to fight the contagion.
Realising the gravity of the situation, Mr Ratan N Tata, Chairman, Tata Trusts, and Chairman Emeritus, Tata Sons, has extended support to the Government of India in its efforts towards containing the spread of Covid-19. Mr Tata was one of the first leaders of corporate India to make a commitment towards protecting and empowering the affected communities.
On March 28, 2020, Mr Tata pledged Rs. 500 crore on behalf of Tata Trusts. The initiative had a cascading effect on the corporate sector in India, with Tata Sons and other corporates pledging handsome contributions in the fight against Covid-19. 
Mr Tata's gesture is in line with the guiding philosophy of the Tata group Founder, Jamsetji N Tata, who emphasised that in a free enterprise, the community is not just another stakeholder in business, but it is, in fact, the very purpose of its existence.
"The current situation in India and across the world is of grave concern and needs immediate action. Tata Trusts and the Tata group's companies have in the past risen to the needs of the nation. At this moment, the need of the hour is greater than any other time," said Mr Tata, adding, "In this exceptionally difficult period, I believe that urgent emergency resources need to be deployed to cope with the needs of fighting the Covid-19 crisis, which is one of the toughest challenges the human race will face."

The medical facilities of all countries have been put to test due to the rapid spread of the virus. Mr Tata therefore decided to channel support to the medical fraternity and augment healthcare facilities in India. He reiterated that Tata Trusts, Tata Sons and the Tata group companies would stand in solidarity with the local and global partners and the government in their collective fight against the crisis by helping reach out to the marginalised sections of society. He also expressed gratitude and respect for every person who had committed themselves to fighting this pandemic.

One against Covid-19

The Tata Trusts management swung into action as soon as Mr Tata set the direction of Tata Trusts' Covid-19 efforts. Four teams were appointed under the 'One Against Covid-19' programme to manage four key streams that would assist administrations and citizens to fight the invisible enemy.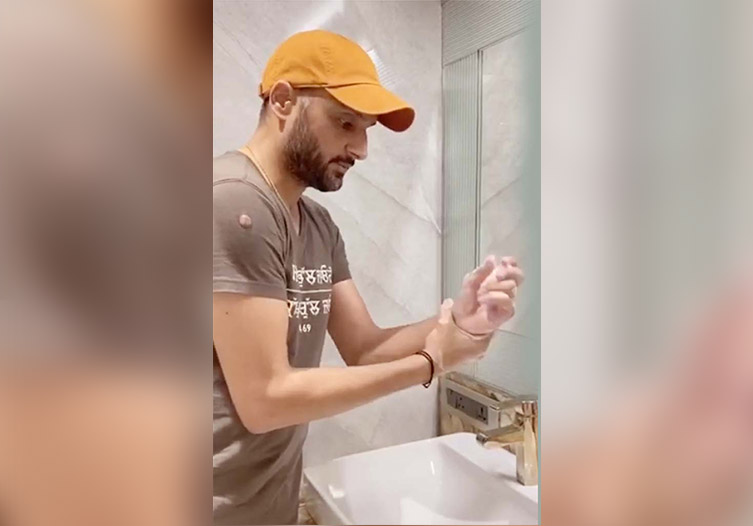 Focus areas
Community Outreach headed by Arun Pandhi, director, Program Implementation, Tata Trusts, took on the responsibility of creating awareness and increasing the resilience of the communities.
Training of Healthcare Specialists was assigned to HSD Srinivas, head, Health Systems, Tata Trusts, who has assumed the responsibility of building capacity of healthcare professionals and preparing them in every way to respond to the crisis.
Personal Protective Equipment (PPE) and Test Kits are being procured by a team led by Ashish Deshpande, CFO & company secretary, Sir Ratan Tata Trust, along with Ganesan Krishnan and Neeraj Acharya, to ensure the safety of health workers and to increase per capita testing. Abhishek Poduri, head, South Zone Operations, Tata Trusts, is in charge of the logistics of these supplies across the country.
Establishment of Treatment Facilities is the responsibility of Lakshman Sethuraman, head, Project Management Group, Tata Trusts, who is overseeing the creation of modular facilities for Covid care.

Spreading the word
The deluge of information on the novel coronavirus, emanating from social media, television, newsprint and radio caused confusion and fear in people. As a first step in the fight against Covid-19, it was important to address the panic-stricken citizens and educate them about the virus, as well as bust the myths and misinformation around it. 

On March 31, 2020, the Community Outreach team of Tata Trusts launched the '5 kadam Corona mukt jivan' campaign, to bring about a positive social and behavioural change as well as amplify the government's message to adopt hygienic practices. This outreach campaign — targeted at the elderly, farmers, migrant workers and rural communities — was launched across 20 states including Maharashtra, Gujarat, Rajasthan, Uttarakhand, Uttar Pradesh, Himachal Pradesh, Punjab, Jharkhand, Odisha, Nagaland, Mizoram, Tripura, Arunachal Pradesh, Assam, Manipur, Telangana, Andhra Pradesh, Karnataka, Madhya Pradesh, Tamil Nadu and the union territory of Ladakh.
Considering its extensive geographic spread, the campaign had to be multilingual in nature. "For us, this meant sharply defining the communication messaging yet keeping it generic to appeal to the larger rural communities," says Arun Pandhi, director, Program Implementation, Tata Trusts.
The health team and medical experts at Tata Trusts sifted through voluminous data released by the government on Covid-19, to extract and construct relevant messaging. Having a fair understanding of the rural audience, the team's first round of messaging focused on health and hygiene-related practices; the rural populace could easily comprehend it, because they keep receiving communication on this subject from time to time. The new and relatively unknown concepts of social distancing and reverse migration were introduced through a simple message on hand washing. 
For ease of comprehension, the messages were crafted in local languages and dialects. For the field teams, a reference script was drafted, particularly for recorded messages in their respective local languages and dialects. 220+ videos in 22 languages and dialects were created, and they generated approximately 20 million views.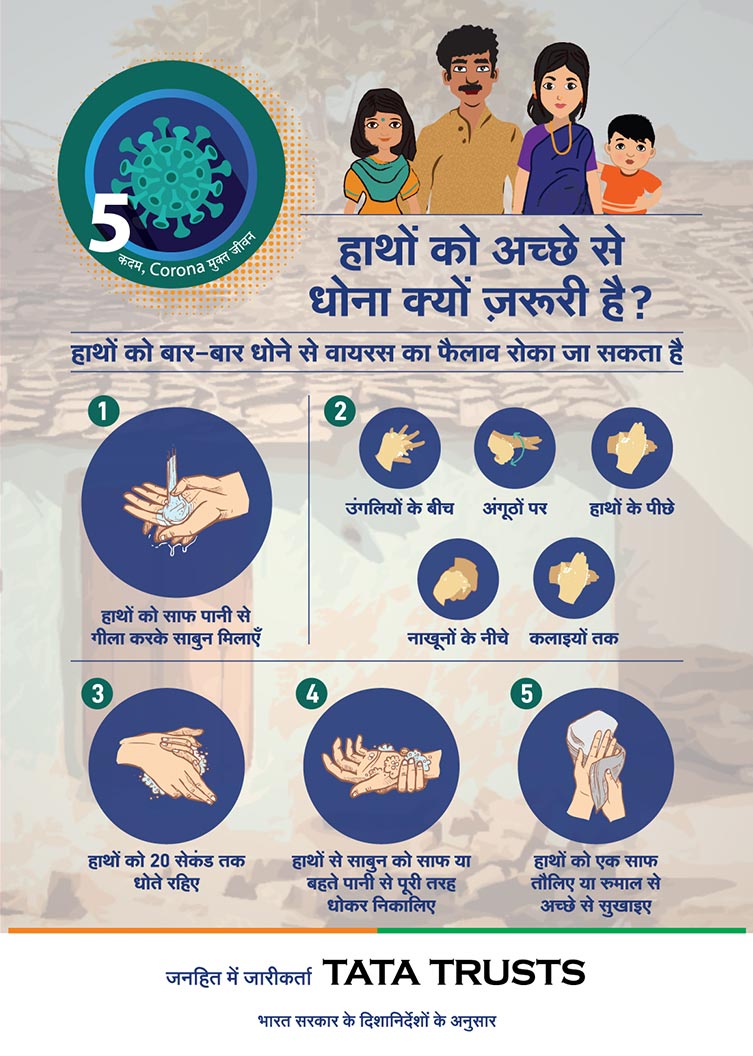 The messages, largely in digital formats were meant for the rural hinterland, where internet penetration is low and smartphone usage negligible. To overcome this challenge, the team deployed multimedia including IVR based audio and text messages. Video messages, short animation videos, infographics displayed on posters and banners were among the other modes through which the campaign was effectively rolled out.
Over 40 celebrities from varied fields such as sports, film and music were roped in as influencers to create a meaningful impact. Nana Patekar, Sonali Kulkarni, Harbhajan Singh, Yusuf Pathan, Ila Arun, Atul Kulkarni, Malini Awasthi, and Sanju Samson of Rajasthan Royals, among others, lent their voice to the campaign, and even promoted their messages on their personal social media handles.
To maximise the campaign's reach, 18 national level trainers from the Health team of Tata Trusts designed three training modules with six key messages. These modules were used to impart training to 430 master trainers, who in turn trained over 5000 community resource people and village volunteers. The mandate for everyone was to propel consistent messaging into the rural interiors. The campaign was successfully delivered to approximately 1.25 million households through these concerted efforts.
The campaign achieved massive reach through various platforms:
220+ video messages in more than 22 languages/dialects, reached 137.96 lakh people

5 animation films, conveying 5 different messages, developed in 8 languages

6 audio messages, conveying 6 messages, in 8 core languages, reached 3 lakh people

Text messages (mKrishi platform) reached 5.47 lakh people

Community radio (4 messages), reached 1.20 lakh people

Internet sathis (IVR) reached 0.87 lakh members

Master trainer outreach impacted ~1.25 lakh households

TV/ news channels/ All India Radio reach in 5 states

Gurdwaras/ religious places/ milk vans deployed in 4 states
The team also leveraged the Tata Dairy Mission network to broaden the outreach, following restrictions on movement due to the lockdown. "Milk, an essential commodity, was being supplied through our milk producer companies to 800 villages across 4 states. We came up with the idea of installing microphones in the milk vans to broadcast our campaign messages," says Arun.
Utilising the existing network of the Trusts' programmes, trained community volunteers, associate organisations, community radios, public address systems, as well as internet and communication technologies were pressed into service for community outreach.
To assess the communities' preparedness and awareness levels and efficacy of the messaging, the Data Driven Governance team of Tata Trusts conducted a survey across 75 aspirational districts at the behest of NITI Aayog, the Government of India's policy think tank. 25,000 responses from 855 gram panchayats yielded a high, positive performance score on message comprehension, inclination to practice the change in behaviour and propensity to disseminate the messages. 
The next phase of community outreach will focus on specific messaging for farmers, rural folk and migrant workers to educate them on their entitlements from government schemes and non-government projects. The messaging will be dovetailed with literature on the kharif 2020 crop. In addition, Tata Trusts in partnership with the Ministry of Health & Family Welfare, Government of India, and UNICEF will drive targeted messaging on the prevention of stigma and discrimination against any community or individual with the aim of promoting social harmony.
"Our endeavour has been to provide quick and timely information through reliable resources to the most underserved rural communities, especially in the time of uncertainties. Over the years, our implementation network on ground has become an integral part of the community and its development. Our teams have worked collaboratively with the community to bring them the most appropriate messages in their own language, within their own setting. We are overwhelmed with the response, and it has energised our teams to mitigate adversity at scale," avers Arun.
Dial for care
In Madhya Pradesh, Dr Abhijeet Chaudhury, physician and public health specialist, trained 16 members of the Non-Communicable Disease Screening Programme on addressing Covid-19 related medical queries received on the 104 Health Helpline and 181 CM Helpline. Through these efforts, so far 53 people showing Covid-19 symptoms were connected to public health facilities and 143 distressed callers were advised on the right practices of home quarantine.
In Telangana, Saraswati Padmanabhan, program manager, Elderly Care, Tata Trusts, trained the team from Elder Spring Response System, a dedicated helpline for senior citizens and their caregivers. She equipped the team to offer guidance on health and suggestions on access to essential services during the lockdown, as well as counsel callers on overcoming anxiety and loneliness. Additionally, requests for food, groceries, medicines and essentials for over 100 senior citizens in Hyderabad and 56 old age homes across 14 districts were fulfilled through this helpline.
Dr Amar Nawkar, program officer, Sir Dorabji Tata Trust, helped set up the response centre protocols at the Model Urban Primary Health Centre in Nagpur. He trained medical, paramedical and frontline ASHA (accredited social health activist) workers of the Nagpur Municipal Corporation, to diagnose suspected cases and advise them on the protocols to be followed for further treatment. Starting with training 332 members, the number has grown to 2000. More than 1800 calls were responded to and more than 500,000 people were screened for Covid-19. 
Gearing up
Besides Covid-infected patients, the other most vulnerable group has been the frontline medical staff who are risking their lives to provide critical care. These brave hearts need to be equipped with PPE to protect themselves against infection. Tata Trusts — in collaboration with Tata International Limited, Trent Limited and Voltas — airlifted critical medical supplies for deployment across the country. Tata Trusts took on the herculean task of procuring more than 435 tonnes of medical supplies for India.
For the team, it meant treading on new ground as their core expertise lies in philanthropy. "The first challenge was to identify the right people from within the organisation who could bring their skills to the table. Those with experience of handling logistics and procurement and a shared passion for giving back to society were onboarded," says Ashish Deshpande, CFO & company secretary, Sir Ratan Tata Trust.
The next step was to identify what goods were required and in what quantities. After several deliberations, it was decided that the supplies should essentially include PPE kits comprising coveralls, gloves and goggles; along with N95 masks and surgical masks of different grades. The total order consisted about 7 lakh PPEs, 27 lakh N95/KN95 masks and 50 lakh surgical masks, which was the largest order at that date by a single organisation in India.
"The expertise of the Tata group companies was utilised to manage the end-to-end order process from identifying suppliers to order placement, organising transportation to procuring insurance for the shipments and managing import protocols, handling customs and airport clearance to loading of goods for transfer to the central warehouse in Pune," says Ashish.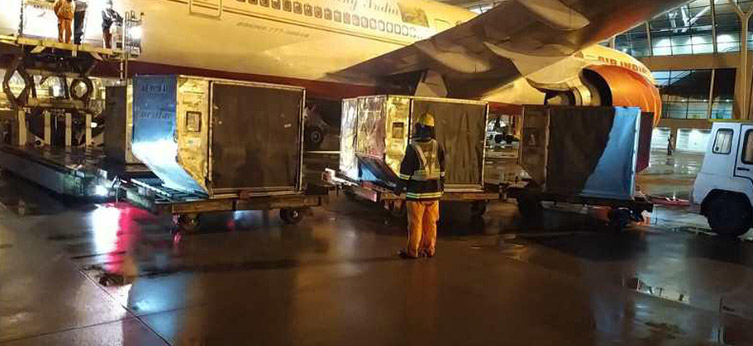 Since the Indian suppliers couldn't fulfil such a large order, Tata Industries placed orders in China, with the assistance of two leading aggregators who acted on behalf of Tata Trusts as points of sourcing. Considering the urgency of the need, the Trusts made arrangement for 16 chartered flights to airlift the whole cargo from China to Mumbai. Volunteers from Tata Trusts were given special permission to supervise and ensure safe custody of the cargo at the airport premises; they also assisted the customs house agent in getting the goods cleared within 36 hours of arrival, and then loaded them on to trucks headed for Pune.
The supplies were stored in a 100,000 square feet warehousing facility in Pune provided by Voltas. CCTV cameras were installed and disinfestation was carried out inside the facility, prior to the shipment's arrival, making it safe and secured to handle the large volume of the supplies. An efficient team from Trent supported Abhishek Poduri, Head South Zone Operations, Tata Trusts, and his team in supply chain and inventory management.
The first consignment of 2000 boxes consisted of hospital grade sterile clothing (for medical staff working in the ICUs and Covid-19 wards), hospital grade non-sterile clothing (for other hospital staff), N95 masks and surgical masks. "As mathadis (persons who carry the load on their heads or on their backs) could not reach the warehouse due to the lockdown, teams from Trent and Tata Trusts took it upon themselves to receive and despatch the consignments," says Abhishek.
Concurrently, a central team at Tata Trusts, assisted by the team led by HSD Srinivas, was collating requirements from state governments, Tata group-run hospitals and not-for-profit hospitals and NGOs. The team ensured that they catered to all, even as they prioritised requests from hotspots.
To speed up the clearance process at border checkposts, the Tata Trusts team used a declaration letter, clearly stating that the goods were for Covid relief. This helped DTDC, the delivery partner, to smoothly clear the protocols at check posts.
"So far, the Trusts have despatched more than 125 consignments and supplied over 3 lakh units of personal protective clothing (including coveralls, goggles and gloves) and over 30 lakh units of masks (N95 and surgical masks) to about 25 states and union territories, charitable hospitals and other NGOs. In addition to healthcare workers, frontline staff in police services, border security forces in Jammu & Kashmir, sanitation workforce, and milk federations have also been provided with the necessary gear to ensure their safety. The team is now gearing up to receive the last lot of the material shipments," says Abhishek.

Upskilling to serve
Given the scale of the crisis, capacity building of medical staff is paramount. Towards this, the Tata Health Professional Capability Building Program was launched by Tata Trusts and the Tata Business Excellence Group in partnership with the Christian Medical College (CMC), Vellore; and CARE Institute of Health Sciences (CIHS), Hyderabad. The latter two nationally acclaimed institutes will serve as training providers. Tata Trusts and the Tata group are funding the programme that will provide pro bono high quality training to doctors, nurses, paramedical staff from hospitals and nursing homes in India, particularly those who are at the forefront and those who are likely to be engaged in providing care to Covid patients.
The training programmes have been designed to sensitise and prepare healthcare professionals on the essentials of critical care management. Through these programmes, non-ICU physicians are being familiarised and oriented into the ICU environment, thereby giving rise to a cadre of general duty physicians at the ICUs to monitor and assist the intensivists. The training, imparted using digital technology, involves a blend of online and instructor-guided modules that are delivered in English and can be accessed on laptops, desktops and smartphones. The training extends to a maximum of 20 hours over a week, giving participants the convenience to access the modules offline as well. "Our training is aimed at building new capabilities in healthcare personnel, preparing them to administer critical care to Covid-19 patients and work in complex medical scenarios. Our training modules are based on WHO guidelines and incorporate 54 competencies, including selfcare, patient care, usage of life support equipment, isolation management, discharge formalities, to name a few. We have piloted the training in Tatarun hospitals and are ready to roll it out to others. It is our endeavour to train 12,000 medical staff in the next 6 months," says HSD Srinivas, head, Health Systems, Tata Trusts.
Christian Medical College (CMC), Vellore
Training Modules:
Managing triage of Covid-19 suspected and confirmed patients; quarantine/isolation; infection control; patients in isolation ward; equipment; self and team

Receiving patients in the ICU

Providing respiratory support

Providing cardiovascular support
Training Methodology: After each module, the participant must clear an assessment before proceeding to the next. At the end of the course, a summative assessment consolidates the learning from all modules. For participants to be certified, they must clear all the nine modules.
The institute also offers a 'Train the Trainers' model, where two persons from each hospital could become certified master trainers. Each master trainer could then independently train a batch of 10-15 persons from their own hospital and even from other hospitals. Once the lockdown is lifted, the master trainer could be deputed to the trainee location to provide hands on training if required.
CARE Institute of Health Sciences (CIHS), Hyderabad
Training Modules:
Introduction to Covid Management Course— Overview and epidemiology of Covid-19

IPC (infection prevention and control)— standard precautions, transmission-based precautions, isolation, biomedical waste management

Triage

Approach to patient — physical examination

Pneumonia

Basic life support

Lab diagnostics

Ventilator management — Basics of ventilation demo, ARDS (acute respiratory distress syndrome), airway management

Management of fatalities
Training Methodology: The training is conducted through a series of live webinars. A batch of 20 nominated participants, registered on the CIHS portal, are given access to the live webinars and can access the content offline too. Multiple webinars are organised for each batch; at the end of the training, an objective online assessment is conducted based on which a certificate is presented to each participant.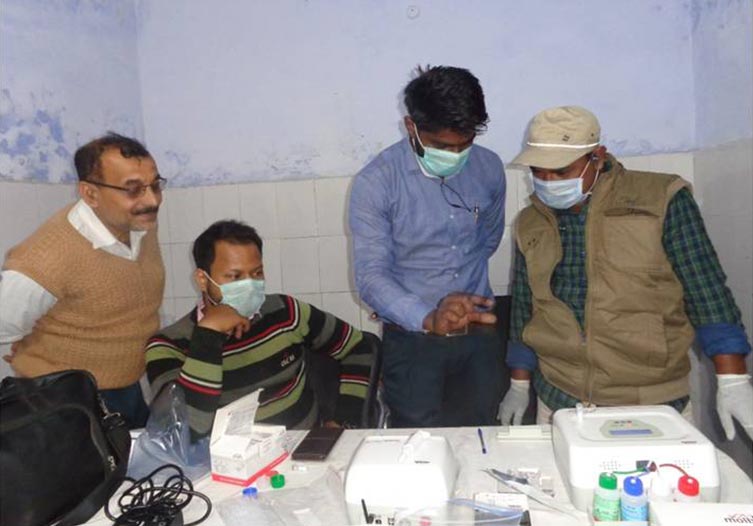 Testing times
Truenat™ Beta CoV test
The Truenat™ Beta CoV test, which enables same-day testing, reporting and patient isolation, has been launched by Molbio Diagnostics Pvt Ltd. The company — supported by the Indian Health Fund (IHF), a collaborative initiative of Tata Trusts (see box on Indian Health Fund) — focuses on molecular diagnostics for a number of diseases including tuberculosis (TB) and malaria. Molbio had partnered with IHF for support in developing a testing kit for TB, which was rapidly adapted for Covid-19 and can now diagnose a positive result for the coronavirus strain within an hour. The second Indian-made testing kit for Covid-19, approved by ICMR, uses Polymerase Chain Reaction (PCR) technology in which a swab from the throat is taken to diagnose the novel coronavirus.
The compact battery-operated kits can be taken to the field to test as many as 15 individuals a day and are capable of providing test results at the point of care within an hour for Rs. 1,350 for each test compared to Rs. 4500 per test by other diagnostic solutions. The use of this testing kit does not require trained healthcare professionals. The test is currently being used by the governments in Goa and Andhra Pradesh and has shown 100% accuracy in more than 20,000 screenings.
q-Scout – Pandemic Response Care Platform
The IHF has collaborated with Qure.ai Technologies Pvt Ltd to fund their smartphonebased application q-Scout, which uses artificial intelligence (AI) to screen chest x-rays and assess lung damage. This app-based predictive solution can interpret images like analog or digital x-ray captured on the smartphone, using AI algorithms.
Originally designed to enable fast screening and diagnosis of TB without the need for trained medical personnel, it was subsequently repurposed for Covid-19 screening. It is an effective tool for identifying the need for further testing, triage and monitoring patients' progress. q-Scout is being used extensively by the Brihanmumbai Municipal Corporation in India as well as in Pakistan, Italy and Mexico among other countries.

India Health Fund
The importance of testing in the fight against Covid-19 cannot be stressed enough. The India Health Fund — a collaborative initiative seeded by Tata Trusts with strategic support from the non-profit organisation, The Global Fund against TB, malaria and AIDS — is an independent organisation that works to further Tata Trusts' goal of delivering impact at scale and augments the Government of India's efforts to eliminate diseases. It supports and fosters innovations to eliminate diseases like tuberculosis by 2025 and malaria by 2030 from India, and more recently Covid-19.
IHF has taken a twofold approach to support the development of solutions for Covid-19, first by adapting existing initiatives developed for TB and malaria in its portfolio, ensuring speed to market, and by scouting for newer solutions which need support for development. Its aim is to speed up development and deployment of low-cost diagnostic test kits for screening, confirmatory tests, reporting, and monitoring; as well as tools for contact tracing of Covid-19 cases. 
"It is our aim to support the development of disruptive solutions, by Indian innovators and entrepreneurs, which leverage advances in diagnostics, data analytics & AI, digital technology and product design to accelerate the elimination of infectious diseases. Our affiliation with Tata Trusts helps to fund the development and facilitate the implementation of these solutions at scale to maximise their impact in terms of lives saved. We catalyse public and private partnerships and raise additional capital from corporate and philanthropic sources to pool funds to provide easy access to these solutions. Tata Trusts has been the most generous supporter of our initiatives," says Madhav Joshi, CEO, IHF.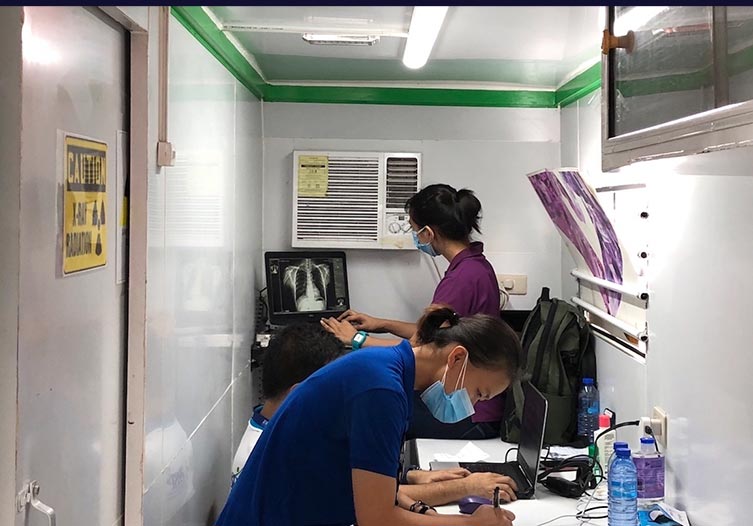 Spacing it out
The alarming rise in Covid-19 cases across the country has put a tremendous strain on the healthcare infrastructure. To augment the existing medical ecosystem, members of the Cancer Care Team at Tata Trusts are working on creating a modular infrastructure for treating Covid patients.
"We realised that we had to create specialised facilities for Covid care, and this had to be done as a matter of urgency. A decision was taken to avoid going the greenfield way; we started scouting for vacant facilities that could be effectively utilised," says Rishav Kanodia, a member of the Cancer Infrastructure Team at the Trusts.
The team requested state governments to identify facilities with an area of 50,000 square feet, having power supply, basic utilities and proximity to a district hospital. Two facilities in Sangli and Buldhana districts of Maharashtra and two in Gautam Buddh Nagar and Gonda districts in Uttar Pradesh (UP) were identified.
The 240-bed District Hospital Gautam Buddh Nagar, Uttar Pradesh, was transformed into a 168-bed comprehensive facility with 130 ward beds, 20 ICU beds, 10 HDU (high dependency unit) beds and 8 emergency beds.

The 150-bed Divisional Hospital in Gonda, Uttar Pradesh, was renovated into a 124-bed comprehensive facility with 104 ward beds, 10 ICU beds, 10 HDU beds.

The Sub-district Hospital in Islampur, Sangli district, Maharashtra, was transformed into a 50-bed facility with 45 ward beds and 5 ICU beds.

The District Hospital in Buldhana, Maharashtra, was renovated into a 104-bed facility with 98 wards beds and 6 ICU beds.
While setting up of the facilities in UP is being managed by Tata Trusts and funded by the Bill and Melinda Gates Foundation, those in Maharashtra are being both set up and funded by the Tata Trusts. Investment in each facility is to the extent of Rs. 8-15 crore. Edifice Consultants, who work on cancer hospitals for Tata Trusts, created two prototypes: first, a 50-bed isolation centre for screening and testing of non-critical Covid-positive cases and the other, a 100-bed facility for critical patients, equipped with ventilators and dialysis to provide intensive care. 

Tata Projects' expertise was sought for site assessment of all the four facilities. "The toughest part was undertaken by the young engineers of Tata Projects who had to traverse distances, seeking necessary permissions to conduct site visits; poor network connectivity made things more difficult for them," states Atamjot Grewal, who is the Cancer team's medical planner.
After necessary approvals, the facilities were disinfected and readied for renovation. Some of the buildings were in a decrepit state, some with no medical gas pipelines and without proper floor layouts which meant that the design details had to be created from scratch and customisation was done for each facility.
"The fully functional facilities, including pathological laboratories, OPDs, diagnostics that include CT scan and x-ray, tele-medicine units, critical care and quarantine wards and more, will be handed over to the respective governments within 4-6 weeks of commencement of work, which is underway," adds Rishav.
Lauding the efforts
Strategic planning — by leveraging the expertise and skills of Tata group companies, nongovernmental organisations, non-profits, as well as trained community volunteers that are associated with the existing network of the Tata Trusts' programmes — has enabled the Tata Trusts to ramp up efforts within a short span to fight the pandemic that has presented unfathomable challenges across the world. What is most laudable, though, is that Tata Trusts has not just funded these efforts but has played a proactive role in ensuring successful outcomes, which is the real need of the hour to fight the intractable micro-enemy. 

—Farah Dada