July 2020 | 1482 words | 6-minute read
Banmali Agrawala discusses how the Tata group's Special Task Force against Covid-19 is making a difference through its efforts, and is standing out during a time of crisis. 
How is the Tata group coming together as one to meet the nation's needs?
Let's take procurement first. We realised there were few things in critical short supply — ventilators, personal protective equipment (PPE) and testing kits — and went about procuring them. We leveraged Tata AutoComp Systems and Tata Steel, which have a presence in China as well Tata Sons China to connect with suppliers and manufacturers. We also leveraged Tata Daewoo and TCS' Asia Pacific reach for procurement from countries like South Korea.
Ventilators are sophisticated equipment. TCS in the APAC region, on their own initiative, trained a team in the product so that if needed we would have a team ready to help us out with installation or servicing. Thinking ahead, taking initiative, getting it done — we have seen such outstanding conduct and behaviour from many of our colleagues across the group, and that has been very encouraging.
Another example is the building of critical care facilities, where Tata Projects stepped in. The first ward conversion at Mumbai's KEM Hospital was done in 12 days. They also built a hospital in Kerala from barren ground and delivered the first phase of 200 beds in six weeks. The design, done remotely during the lockdown, was executed by Tata Consulting Engineers (TCE). The ventilation came from Voltas. The wards and beds came from Tata Steel. We leveraged the entire capability of the group to make things happen. It is a phenomenal example of working across company lines to produce outstanding results. We continue to do more of this.
Through all of this, the Chairman's 'One Tata, One Network' vision is taking shape.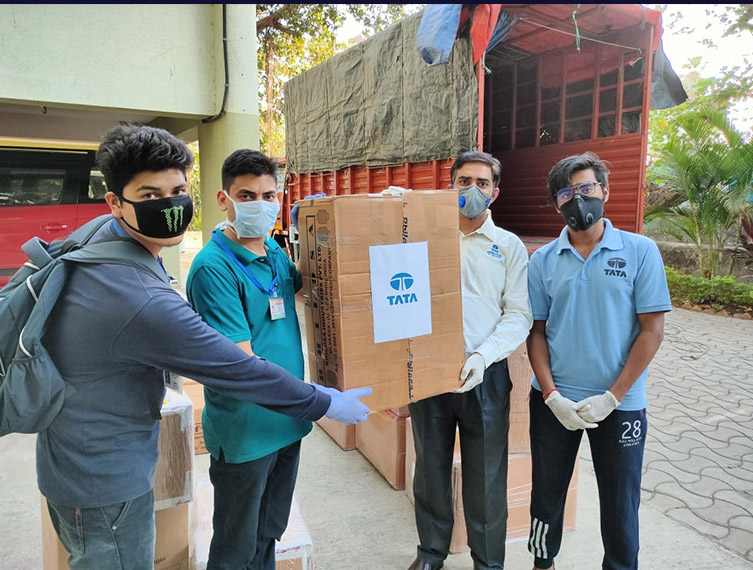 A key element of the group's efforts has been the employees on the frontlines of this effort…
It was never just about giving money or building infrastructure; our people have taken a lot of risks, and they have done so happily and cheerfully. It is important to remember that the KEM critical care ward that was converted was adjacent to a Covid-19 ward. Our people working there took a phenomenal risk. The same is the case with the IHCL staff who put themselves at risk when they served the healthcare workers coming back from hospitals. It speaks volumes for the commitment of our people.
What are some of the business innovations that have come about as a result of this crisis?
Manufacturing of ventilators is a business opportunity that has arisen as a consequence of this.
Tata Chemicals repurposed their fertiliser factories to produce disinfectants and sanitisers. Tata Steel's existing modular construction solutions were adapted to help build hospitals.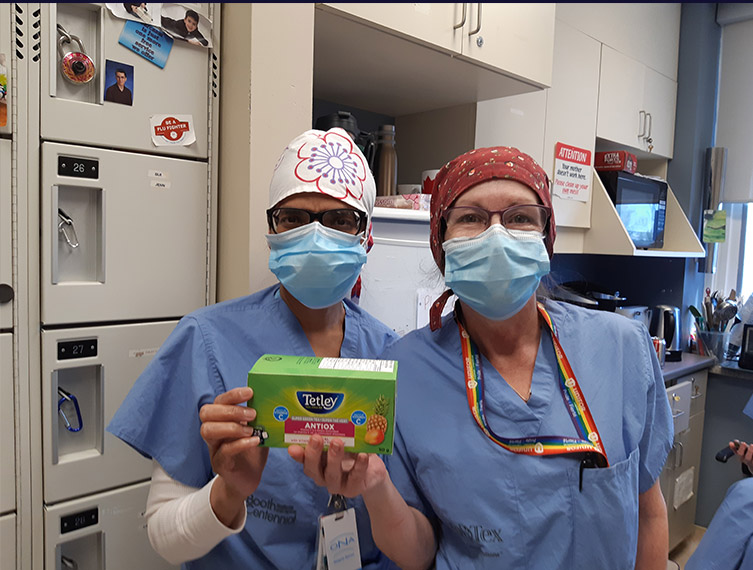 Incidentally, not as a business, but given the lack of PPE and the poor quality of what's available, we decided to step in. We are now packaging PPE kits — a gown, footwear, gloves, mask and a hood.
We are procuring the pieces, checking for quality, sanitising and sealing them. We give it out to healthcare professionals with our stamp on it so that they know these are safe to use.
We also got a PPE design made for women — it was pointed out that unisex PPE could be ill-fitting for women — and we will be rolling that out as well.

You have said that your most revealing interactions during this time have been with governments and scientists. Why is it so?
I have been around for a fair time, and I have dealt with government for a fair time. I have never seen governments — from the Mumbai level, to the Maharashtra level, to the centre — be so prompt. They are wanting to get things done with a huge sense of urgency. The whole approach has been to work together and get things done. It's been very revealing.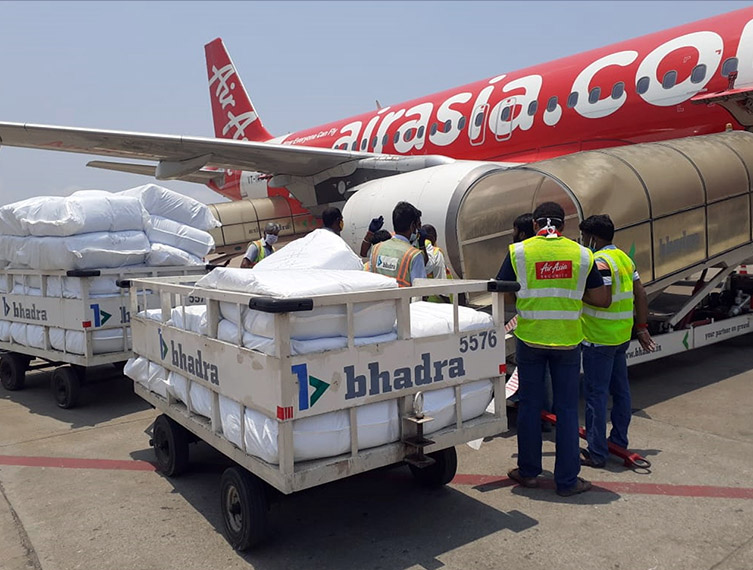 But the most revealing were the scientists, especially at CSIR with who we are working very closely. The depth of their knowledge, the way they think and the belief that the solutions and possibilities are available within India were an eye opener. Just talking to them and the confidence and conviction with which they responded was very convincing. That was a huge "aha!" moment for me.
Do you see India becoming more self-reliant as a result of this pandemic?
Absolutely. Just to give you a sense of this, not only do we not make ventilators and PPE in our country, we also don't make the swabs needed to collect samples for Covid-19 testing. It's not for lack of capability or knowledge; it's just that we haven't applied ourselves to getting it done. I am sure that we will all have to think very deeply about this.

To me, being self-reliant is not just about making in India. The fundamental idea and concept have to be born here; the intellectual property or the know-how has to be born here. That is the real 'Make in India', not simply getting material or technology from outside and assembling it here. I am convinced that a lot of it will happen.
I am also convinced that manufacturing will get a lot of impetus as soon as the Covid-19 threat is over. I am not trying to be protectionist; while we do all this, we will have to make sure that we are globally competitive.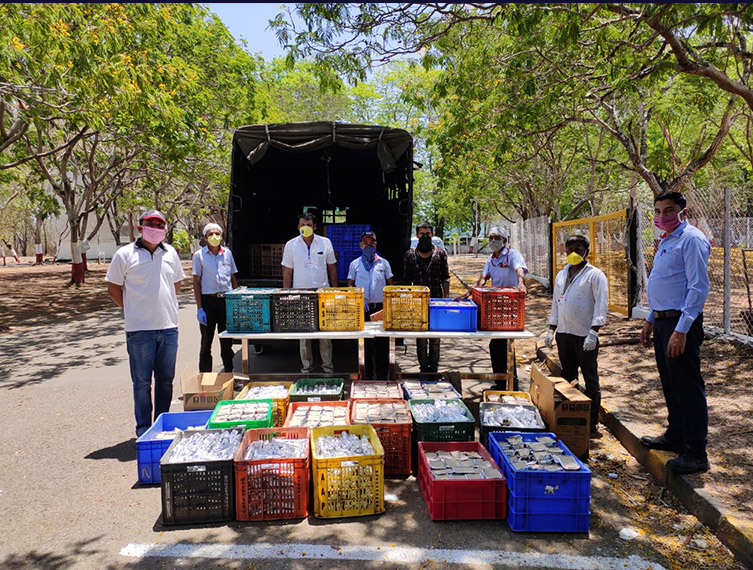 Do you see India Inc's response to this pandemic changing how public healthcare works in India?
I do. There is a realisation on the government's part that we have to spend a lot more money and investment on social infrastructure, and healthcare being right at the heart of it.
From a business point of view, I think it's an ideal opportunity to innovate ideas and solutions that will make healthcare affordable. Today, there is a solution in healthcare for almost everything. For instance, in case of Covid-19, we have RT-PCR (reverse transcription polymerase chain reaction) testing, but that costs Rs. 4,500 per test. If you catch Covid-19, you have to get at least two to four of those tests done, leave alone the ones that are done from a preventive standpoint. Coming up with solutions that make healthcare infrastructure more affordable and accessible is an opportunity for the Indian business community.

I dare say that digital will play a phenomenal role in bringing down costs and increasing accessibility to a wider range of people.

How has the Tata group stood out in this time of crisis?
It's our Tata culture to come together and rally around a cause, and we have lived up to our reputation. We have been supportive of the government not just in terms of money or throwing open our facilities and infrastructure but also by helping with ideation and policy formulation.
Also, we have stood out as a group that is doing not just what is expected but doing it quietly. The underlying note in all of this has been an honesty of purpose. What we have been doing as a group has been with an unflinching commitment towards doing something good for the country. There is no other motive.

How has the experience of coordinating the Covid-19 effort for the Tata group been?
This has been the most satisfying job of my career. The scale at which things are happening, what we are doing and the difference it is making to the lives of people — it is a privilege to be in a position to play some role in making that happen.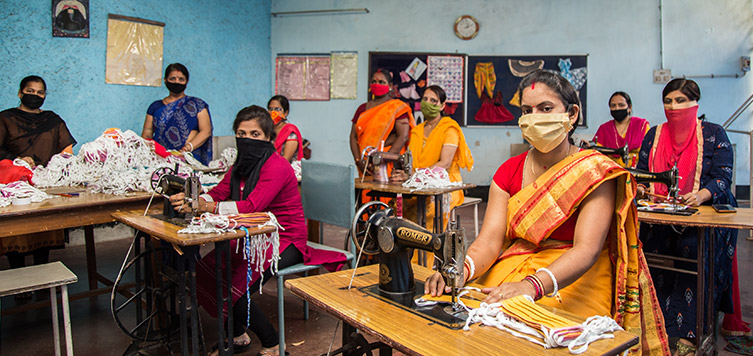 What were some of the most difficult moments of this journey? What were the moments that gave you hope?
The situation was absolutely chaotic when it all started. I hadn't seen such disturbed and distorted behaviour from sellers before in my life; they exploited the pandemic to drive up prices of life-saving equipment.
But what has given me the most hope has also been the behaviour of people, not just within our Tata group but across the country. I could pick up the phone and talk to any CEO or anybody in any company and not once has anyone refused to listen or said they didn't have the time or even asked me to call back or said they couldn't do it. Not once.
We need to be positive about all that is happening and the future. Even the world's most pessimistic person would agree that this is a two- or threeyear challenge. After that, we will get back to what we were in many ways. Meanwhile, there is a lot to learn and a lot to look forward to as well, and let's focus on that. 
—Monali Sarkar