July 2020 | 2039 words | 8-minute read
Over 1,400 ventilators and respirators. 3.98 lakh personal protective equipment (PPE) kits. 2.8 lakh+ RT-PCR (reverse transcription polymerase chain reaction) tests. 15 lakh N95 masks. 10 lakh surgical and triple-ply masks. 10 lakh gloves. Rs. 208 crore spent. By the end of the lockdown, this was what Tata Sons' procurements on behalf of India looked like.
In the days following Tata Sons' pledge of Rs. 1,000 crore to aid the country's fight against the Covid-19 pandemic, these had emerged as the most requested items from states and other entities. And the Tata group leveraged the combined might of companies like Tata Steel, Tata AutoComp Systems (TACO), Tata Motors, Tata Consultancy Services (TCS) and Tata Sons to procure these lifesaving equipment in time.
Arvind Goel, chief executive officer, TACO, says, "Global purchasing and supply chain management is one of our core competencies, given that we have to compete with global auto component manufacturers in the automotive marketplace. We also have a significant presence in China, in the form of Nanjing Tata Autocomp. At this juncture, the global purchasing and supply chain setup in India and Nanjing Tata Autocomp teamed up to identify sources and procure ventilators and PPE most competitively in the least possible time to meet the emergency requirements of the country."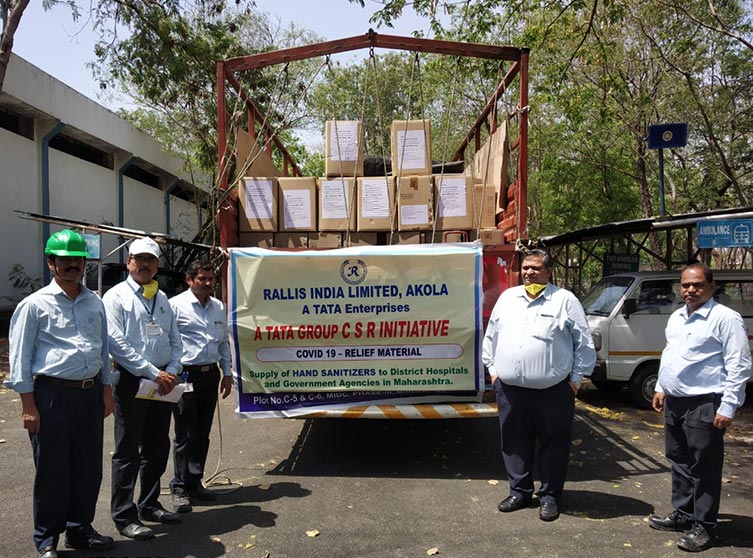 TACO also set up a warehouse facility in Pune, Maharashtra, for consolidation of the material received from overseas and local suppliers, in a dust-free environment and played a critical role in delivering PPE kits to hospitals and other destinations as per Tata Sons' allocations.
"Our Purchasing and Supply Chain team has expertise in logistics and distribution pan India, which helped access logistics partners quickly despite the lockdown. A dedicated task force was created for distribution of PPE kits, ventilators, masks, etc," Mr Goel says. "Many supplier partners and clearing agencies also extended support."

Tata Motors, meanwhile, mobilised its own network. Shailesh Chandra, president, Passenger Vehicle Business Unit, Tata Motors, says, "During our outreach, we were flooded with different options of ventilators. We were lost in terms of which one to procure, and Tata Steel stepped in. We would send ventilator specs to Tata Main Hospital (TMH) in Jamshedpur, and they used to give us decisions within 45 minutes on whether something was worth procuring."
Tata Steel also aided with the procurement within India. "During that period, the biggest challenge was to ensure that we do not receive any substandard material," says Chanakya Chaudhary, vice president, Corporate Services, Tata Steel. "So, our entire supplier base in India was pulled in to get whatever we could; we hardly went to any new supplier. Our procurement team was confident that our current set of suppliers, who we have been banking on for so many years, would be able to deliver. That is what helped us."
Made-in-India ventilators
The scale of procurement, however, highlighted the need to substitute the import of medical equipment to India with selfsufficiency urgently.
Mr Chandra says, "At least 65-75 percent of the ventilators in India today are imported. I got a call from our Chairman, Mr N Chandrasekaran, as early as March saying that there was a need for ventilators, and we should look into manufacturing it."
Tata Motors teamed up with TACO to execute the project. Recalling the early days of the mission, Mr Chandra says, "We had absolutely no knowledge about this. The first challenge was to understand the kinds of ventilators, what goes into them, which ones are most likely to be needed, the kind of manufacturing facility required, the testing standards and the certifications required before we can start supplying them. Once again, we sought help from Tata Steel and their doctors at TMH."
Mr Chanakya Chaudhary of Tata Steel notes, "Dr Rajan Chaudhry, general manager, TMH, gave a detailed presentation on the different kinds of ventilators. He also helped us decide which of those should we try to manufacture based on the country's need as well as the ability of an auto company."
The next challenge was to find the right partner. "After having to abort different partners for different reasons, we finally decided on Medtronic," Mr Chandra says. "Actually, it was our Chairman, Mr Chandrasekaran, who reached out to their chairman and helped us connect."
It was decided that Tata Motors and TACO would start with an existing ventilator design from the globally reputed ventilator manufacturer. A readily available TACO factory for electronic products in Pune was converted for the purpose.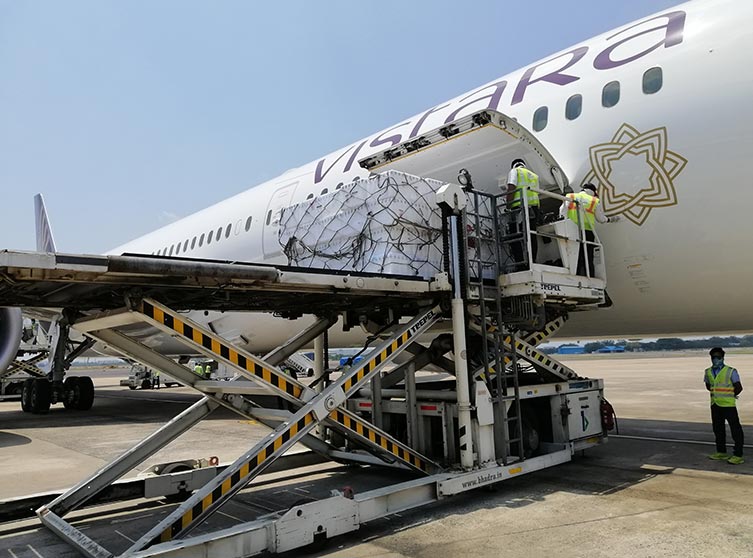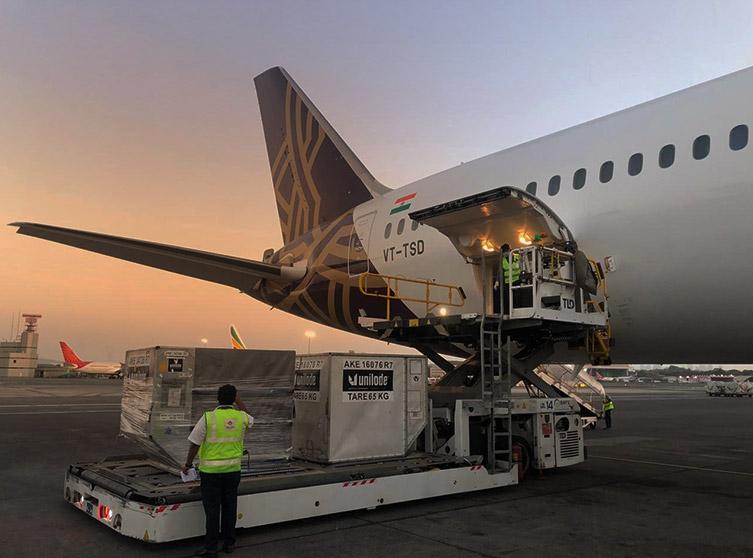 Mr Goel says, "The need of the hour was to get ventilators into the market as quickly as possible and in large numbers. Hence, the R&D teams of Tata Motors and TACO took up areas where each of us had expertise. For example, the electronics and software were taken up by Tata Motors' Engineering Research Centre, and TACO took up the design of mechanical parts like plastics, battery and blower.
"We have developed manufacturing and supply facilities for several products from scratch over the years with diverse partners around the world. This capability was harnessed to set up the manufacturing lines. Each of the TACO business units chipped in with their resources to support the larger cause. As an illustration, the interior and plastic division developed all the plastic parts of the ventilator in a record time of three weeks.
"Ventilator manufacturing is intricate. It involves assembling of about 600 subcomponents in a compact space. It is a lifesaving product, hence requiring critical quality checks. Given our experience in developing safety critical products in the automotive industry, we were able to deploy several streams at the same time — manufacturing, process engineering, quality management systems, operator and worker training, safety audit teams, etc — even as the product development was going on to meet the challenge of timely introduction."
Mr Chandra adds, "It was the foundational things — strong engineering knowledge because of the complexity of what goes into making a car, the knowledge of manufacturing, the capability to develop components, and the understanding of the language of testing and validation — that made Tata Motors and TACO uniquely suited to take on this challenge. We are yet to deliver, but we will be able to deliver it without doubt."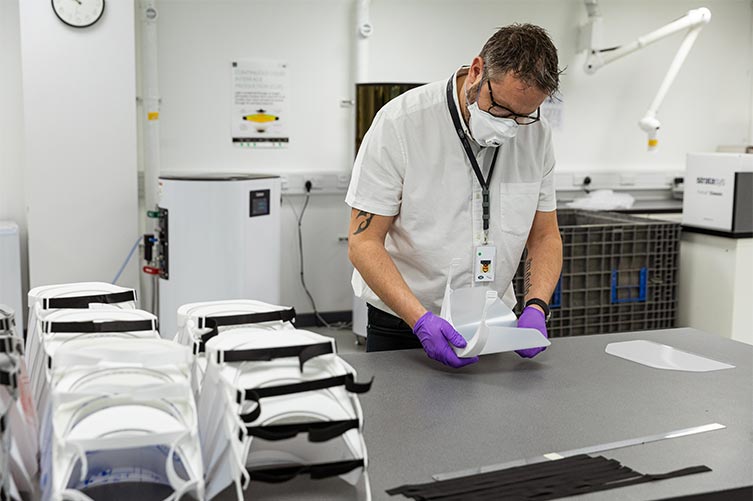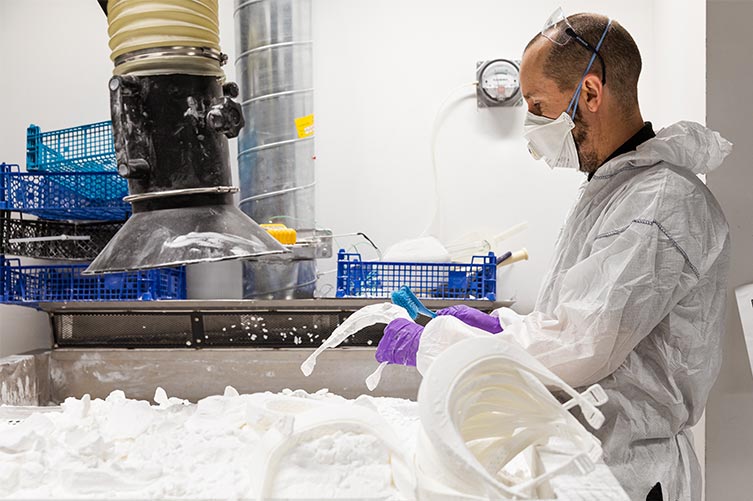 Protective gear
Tata Motors and TACO executed all of this while simultaneously setting up a unit to supply best-in-class PPE kits. "This direction also came from the Chairman. In April, he highlighted that there was an issue with the quality of PPE being supplied in the country and asked us to see if we could do this on our own," Mr Chandra says.
Unlike ventilators, however, there was no long-term manufacturing ambition in this case. The aim was to ensure that all nine components of the PPE kits being supplied met all the quality standards for the duration of the crisis. They addressed this by mobilising Tata Motors' ancillary Gruhini Udyog to stitch some of the components while setting up a supply chain to source the others.
"As per requirements from frontline women health workers, exclusive PPE gowns for women — the first of its kind in India — were also developed," says Mr Goel of TACO, which took the lead in the assembly, quality checks, sterilisation, packaging, sealing and certification. It also handled the logistics and distribution of the kits based on Tata Sons' requirement forecast and demand.
The real power
By July, at least 55,000 PPE kits will be ready while the ventilator manufacturing unit is being set-up for production. Achievements that would not have been possible without the real power of the Tata group — its people.
"We must remember that we took on all of these tasks during the lockdown," says Mr Goel. "Coupled with that was the risk our employees faced in venturing out to develop the product and the manufacturing setup."
Hidden behind every milestone of this journey are heart-warming instances of Tata employees stepping up. Like the time Tata Elxsi's engineers in Bengaluru volunteered to travel to Mysore on behalf of TACO and Tata Motors to meet a potential partner. Like the many trips the engineering and sourcing teams from TACO and Tata Motors made to a partner plant in Hyderabad to gain expertise despite the rising number of Covid-19 cases around them. Or, like the TCS team that quietly worked behind the scenes on alternate solutions.
Adapting to the challenge
Tata Chemicals: The company repurposed its manufacturing facility in Mithapur to produce disinfectant. By June 15, it supplied 11.7 lakh litres to Gujarat and 6 lakh litres to Mumbai to keep public places and disease prone localities safe from the virus. Its subsidiary Rallis India transformed chemical units at Akola and Ankleshwar to meet the increased requirement of hand sanitiser. It supplied 1.13 lakh litres of hand sanitisers across Maharashtra, Gujarat, Telangana, Karnataka and north eastern states by June 15.
Jaguar Land Rover: The British car maker responded to the need for PPE by manufacturing National Health Service-approved face visors. It began with 3D-printed visors before shifting to a new tooling, developed by WHS Plastics, that enabled it to scale up production to more than 2,000 visors a day — with one polypropylene headband generated every 30 seconds. JLR is also printing protective visors at its facility in Itatiaia, Brazil, and has open sourced the 3D-Printed CAD files to encourage other businesses to join the global call for more PPE.
Vistara: During the national lockdown, the airline operated 34 cargo flights, deploying its Boeing 787-9 Dreamliner aircraft, to transport 217.6 tonnes of relief material, medical supplies and essential commercial goods.
Filling the gap
AirAsia India: Operated 4 free cargo flights to deliver PPE kits and medicines.
Tata Elxsi: Committed Rs. 25 lakh to Tata Motors for procurement of 35,000 surgical masks, 8,500 N95 masks, 100 PPE kits, 1,250 litres of sanitiser and 5,250 litres of disinfectant solution to help them enhance Covid-19 preparedness in Pune, Maharashtra. Committed an additional Rs. 25 lakh to the Bangalore Baptist Mission Hospital, Karnataka, to procure PPE kits, sanitisers and more. Provided Rs. 17 lakh worth of similar supplies and sponsored the cost of two ventilators worth Rs. 20 lakh to the Government Medical College in Trivandrum, Kerala.
The Indian Hotels Company Limited: The Taj Public Service Welfare Trust (TPSWT) with aid from Tata AIG supported the Government Hospital, Maharashtra, and Tata Memorial Hospital with procurement of 24 normal ventilators and 6 high-risk ventilators. TPSWT also provided 30 ventilators to other Mumbai hospitals.
Tata AIG: Facilitated procurement and movement of critical medical equipment like respirators, masks, PPE kits and sanitisers, including procuring medical consumables worth Rs. 1.3 crore for MCGM (Municipal Corporation of Greater Mumbai) hospitals.
Titan Company: Supported procurement and installation of one ICU-based ventilator worth Rs. 15 lakh at CMC Hospital in Vellore, Tamil Nadu; contributed to the procurement of ventilators at the Government Hospital in Hosur, Tamil Nadu; and spent Rs. 26.2 lakh on PPE for healthcare workers and others in Tamil Nadu, Karnataka, Telangana and Sikkim.
Tata Communications: Supported Tata Motors with a contribution of Rs. 25 lakh to help three hospitals in Pune to procure PPE kits and more.
Tata Motors: Distributed 14,600+ N95 masks and 85,000+ other masks, 17,800+ bottles of sanitisers, 5,000 litres of sodium hydrochloride, 275 PPE kits, 2 ventilators, 5 thermal scanners and other medical supplies to government hospitals.
Tata AIA: Contributed medical consumables worth Rs. 25.6 lakh to Kasturba Hospital in Mumbai.
Tata Advanced Systems Ltd: Provided PPE kits worth ~Rs. 7.2 lakh to hospitals and police personnel in Hyderabad and Nagpur.
Tata Sustainability Group: Supplied masks, PPE kits, sanitiser and more worth a total of Rs. 2.6 crore in Kashmir, Uttarakhand, Tamil Nadu, Maharashtra and Andhra Pradesh.
Tata International: Partnered with the Tata Trusts, through Tata International Singapore, to enable airlifting of critical supplies, including PPE kits, N95/KN95 masks and surgical masks for supply in India.
Tata Chemicals: Supplied 500 PPE kits to a government hospital in Kanchipuram district, and N95 masks and one ventilator to the Cuddalore district, both in Tamil Nadu.

*Data as of June 2020

—Monali Sarkar